The world's largest community of 3D-printed homes is being built in Texas — and the neighborhood just unveiled its first completed house.
With walls "printed" using a concrete-based material, the single-story structure is the first of 100 such homes set to welcome residents starting September.
The community is part of a wider development in Georgetown, Texas called Wolf Ranch. It's located about 30 miles north of Austin, the state capital, and is a collaboration between Texas construction firm ICON, homebuilding company Lennar and Danish architecture practice Bjarke Ingels Group (BIG).
On Saturday prospective buyers toured around the finished model home at the project's grand opening, and some of the units have already sold, ICON spokesperson Cara Caulkins told CNN via email.
Images of the newly completed building shared by the company show brightly lit interiors and curved gray walls. The walls are made from a concrete mix called Lavacrete, which is piped into place using 46-foot-wide robotic printers. After the walls are printed, the doors, windows and roofs — all of which are equipped with solar panels — are installed.
ICON says more than a third of the homes' walls have now been printed, and the properties currently on offer are being sold at $475,000 to $599,000.
The 3D-printed homes range in size from 1,500 to 2,100 square feet and have three to four bedrooms.
Faster, cleaner and more affordable
When ICON announced the project in 2021, its co-founder and CEO Jason Ballard described the community as a "watershed moment in the history of community-scale development." 3D-printing, he said, delivers high-quality homes faster and more affordably than conventional building methods.
With the United States facing a deficit of approximately five million new homes, Ballard said there's a "profound need to swiftly increase supply without compromising quality, beauty, or sustainability, and that is exactly the strength of our technology."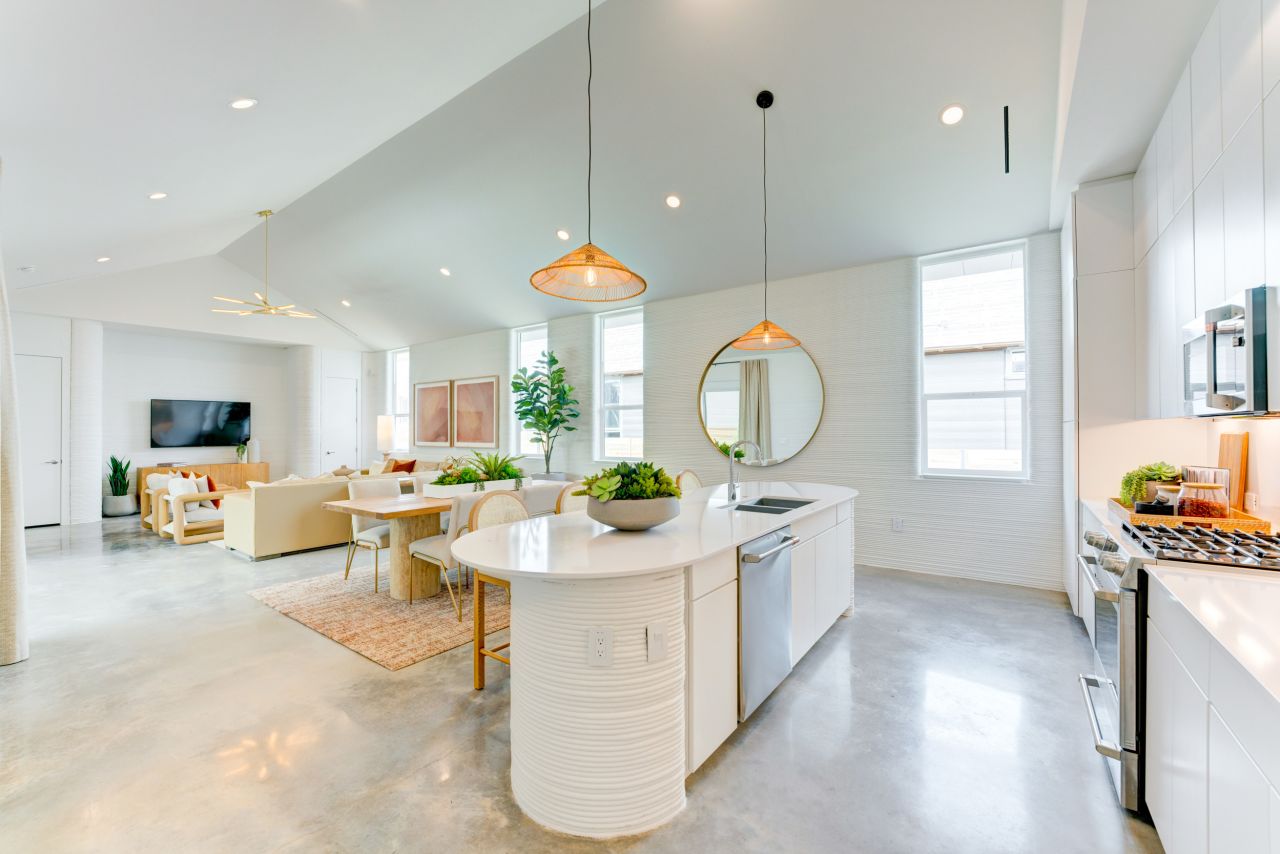 Meanwhile, Martin Voelkle, a partner at Bjarke Ingels Group said in a statement that the 3D-printed buildings were "significant steps towards reducing waste in the construction process, as well as towards making our homes more resilient, sustainable and energy self-sufficient."
Independent research suggests that printing homes can reduce carbon dioxide emissions and construction waste. 3D printers can construct buildings without formwork (the concrete molds that cement is typically poured into), which can significantly reduce overall use of the material. Cement is responsible for about 8% of global CO2 emissions annually.
A 2020 study from Singapore found a bathroom unit constructed using 3D printing was both 25.4% cheaper and produced almost 86% less carbon dioxide than one made with conventional construction methods.
However, critics have pointed out that 3D-printed homes still rely on carbon-intensive concrete, and that building codes addressing the structures' safety and stability have not yet been widely adopted.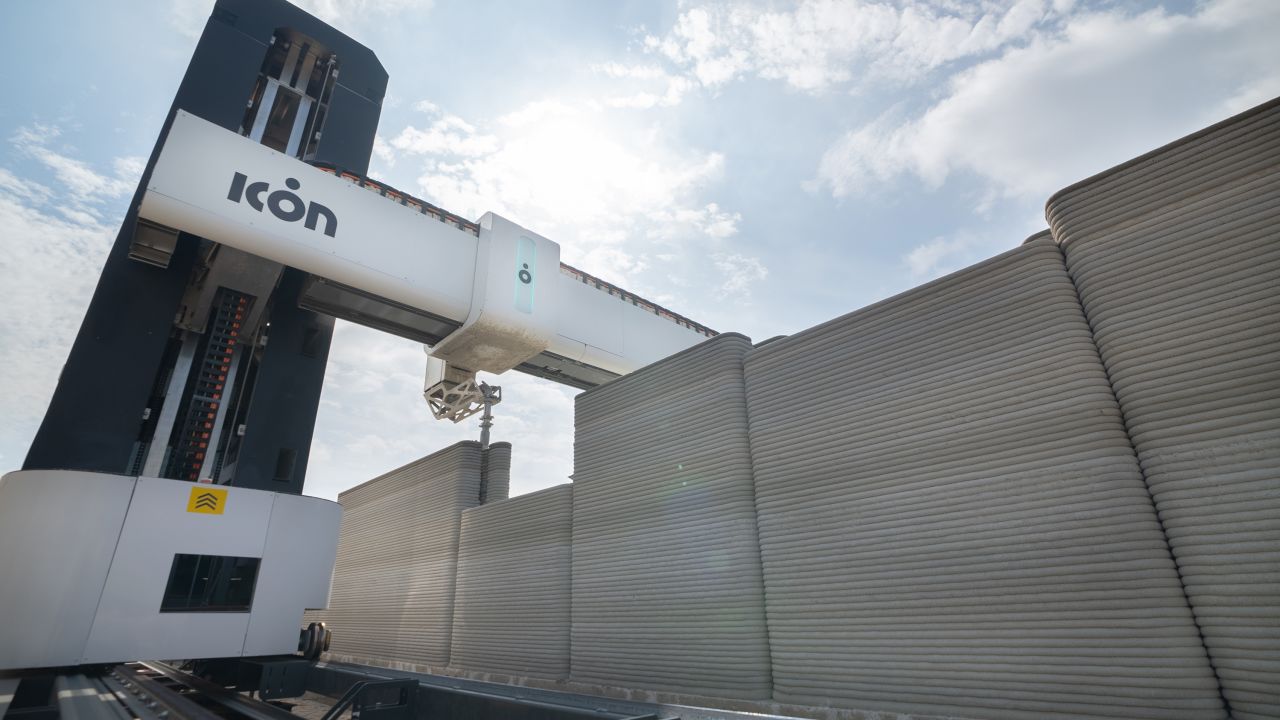 Wolf Ranch is ICON's largest project to date, though the firm has already used 3D printing to build social, or subsidized, housing in Mexico and Texas.
Ballard told CNN in 2019 his company's technology could also be used to combat homelessness or provide shelter following natural disasters.
"3D printing is not science fiction," he said. "We have crossed that threshold from science fiction into reality. In the future, our bet is that this will be humanity's best hope for a housing solution that matches our highest values and ideals."