Dozens of garments from French label Balmain's forthcoming collection were stolen when a delivery truck was "hijacked by a group of people," according to the company's artistic director, Olivier Rousteing.
The alleged robbery took place early Saturday, less than two weeks before the brand was due to unveil its new designs at Paris Fashion Week's Spring-Summer 2024 edition.
In a statement posted to Instagram, Rousteing wrote that "more than 50" of the label's new items had been stolen — as had the truck transporting them. He said the incident took place as the garments were being delivered from the airport to the company's headquarters in central Paris, though he did not specify which airport.
The French designer, who has helmed Balmain since 2011, was informed of the theft by the truck's driver, who he reported as "safe."
"This is so unfair," Rousteing's statement continued, adding that Balmain and its suppliers will work "days and nights" to remake the missing garments.
"We are redoing everything but this is so disrespectful," he wrote in an accompanying caption, adding: "Love you my Balmain team and we won't give up."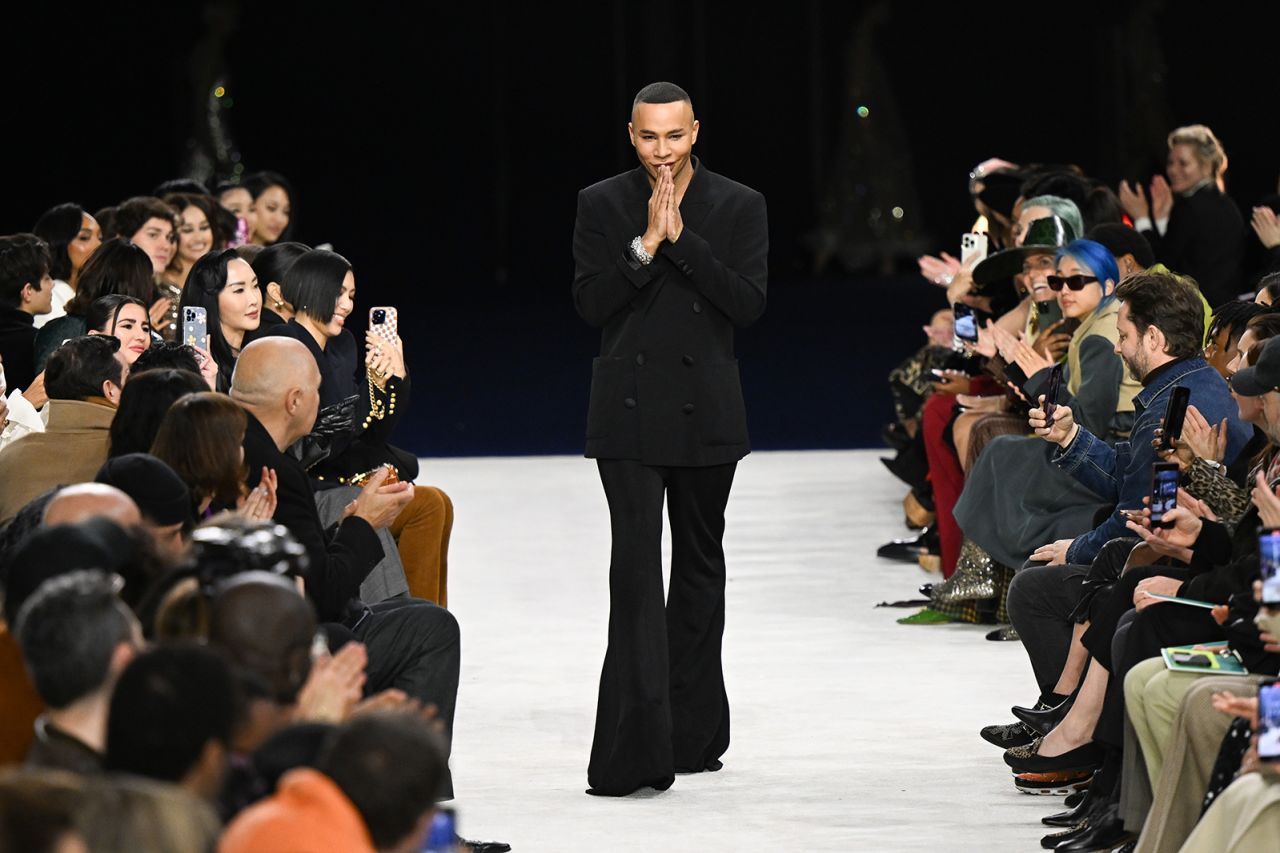 Balmain is among over 100 brands — including the powerhouses of French fashion, like Louis Vuitton, Chanel, Saint Laurent and Dior — set to showcase their latest creations during Paris Fashion Week's nine-day schedule.
A label spokesperson confirmed to Reuters that Balmain's show will go ahead as scheduled on Sept. 27, but declined to comment on the robbery, pending an investigation. The company did not immediately respond to CNN's request for comment.
Replies to Rousteing's post included messages of support from several high-profile fashion industry figures, including Versace's creative director, Donatella Versace, who wrote: "Sending you all my love. I know that you and your creativity will be able to overcome this!"
Rousteing did not unveil any further details about his forthcoming collection, though recent runway outings have seen him reinterpret motifs from the Balmain's storied past. In May, for the label's pre-fall line, he looked to founder Pierre Balmain's designs from the 1960s and '70s, as well as classic patterns from the brand's archives.
Founded in 1945. Balmain is now controlled by Qatari investment fund Mayhoola, which also owns a 70% stake in Italian label Valentino.