Editor's Note: Keeping you in the know, Culture Queue is an ongoing series of recommendations for timely books to read, films to watch and podcasts and music to listen to.
The story of Pampa Kampana, poet, prophet and mother of the empire of Bisnaga, begins with fire.
Salman Rushdie's protagonist in his new novel "Victory City" — a fictional retelling of the fallen Indian empire of Vijayanagar — lives to be 247 years old and buries 24,000 of her verses on the history of the city, works that would be discovered centuries later. But when the story begins, she is a 9-year-old girl who watches her mother and all the women she knows die by self-immolation when soldiers destroy their city. Alone, she becomes a vessel for a local goddess, who bestows her with divine abilities and a long life.
Years later, two boys, Hakka and Bukka (Vijayanagar's real-life founders and first kings), seek wisdom from a monk who has taken in the young, grieving Pampa Kampana. She instructs them to sow the seeds they have brought as a gift, which she imbues with the power to sprout a progressive, harmonious city with religious and sexual freedom, where the arts can flourish and where women are safe.
And so Rushdie blends history and myth, writing the long life of a fictional woman who tries to wield influence over the capital city of Vijayanagar as both queen and eventual exile. Though in Rushdie's book the setting is renamed Bisnaga due to a character's speech impediment, it follows the trajectory of the real, once-powerful 14th-century empire that controlled the south of India, the relics of which now surround present-day Hampi.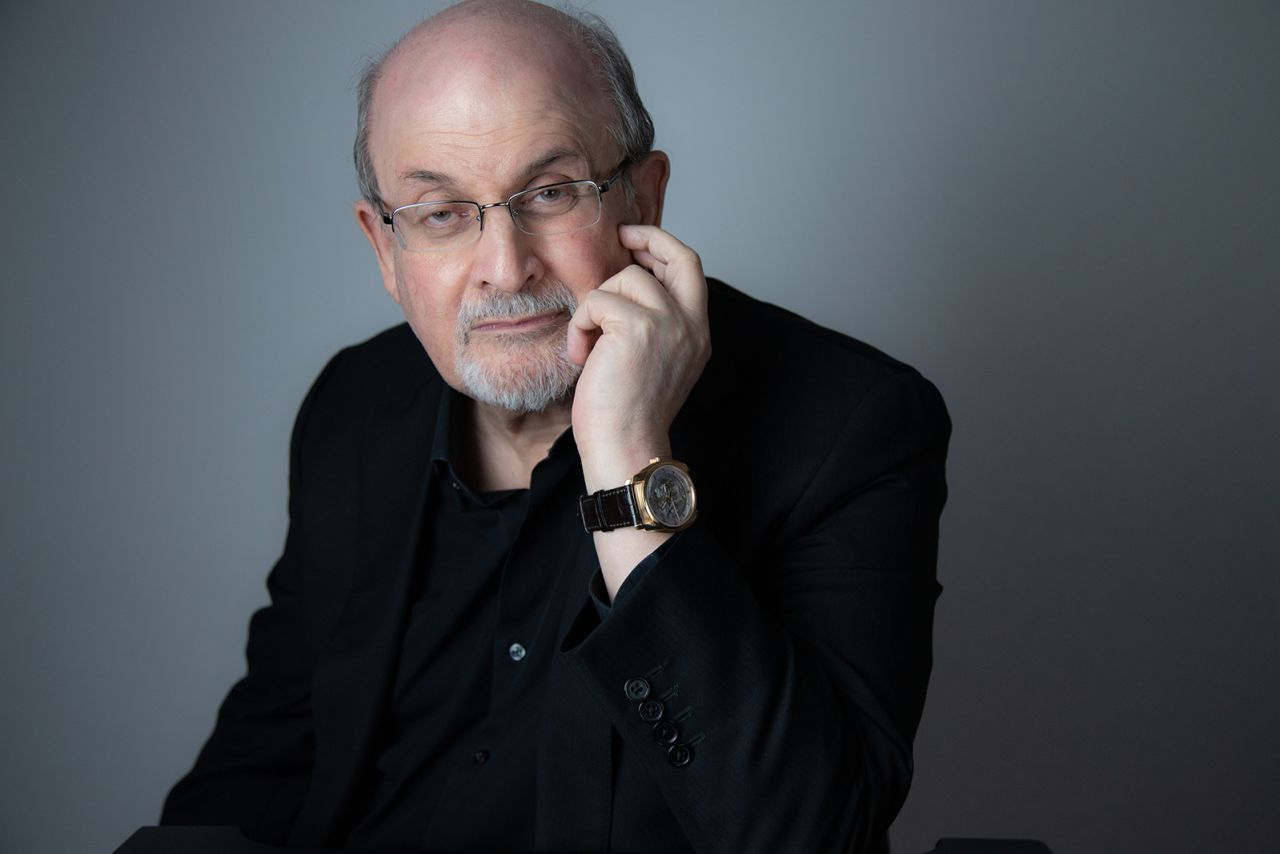 "We know how it ends — it's a ruin on the banks of the river," said the Booker Prize-winning author Kiran Desai, who read "Victory City" before its release. But through the entrancing tale of the rise and fall of Vijayanagar, Desai — who was born and raised in India and the UK and is now based in New York — believes that Rushdie is giving readers "everything we need to know to counter the forces of tyranny, religious orthodoxy — all these terrifying things that so many nations in the world are going through right now."
"Victory City" is the first book Rushdie has published since he was severely injured in a stabbing attack at a lecture in New York last August. He is not participating in a press tour, according to his publisher — though he recently spoke to The New Yorker in his first interview since the attack — so for now, it is a work for readers to largely interpret on their own.
The 'wisdom of a lifetime'
Infused with magic, wonder, sorrow and humor, "Victory City" explores all of the capital-B big questions of life, like what makes us human. (In the beginning, as the city rapidly grows, Bukka is forlorn at the thought that humans might have come from vegetables. "I don't want to discover that my great-grandfather was a brinjal, or a pea," he laments.) Rushdie deftly navigates themes of religion, philosophy, power and justice as the story unfolds over centuries, but at its center is a woman dealing with grief, trying to remedy her own pain through the creation of a radical new place.
"A lot of (Rushdie's) work is enormous and capacious… and this book feels actually quite contained," Desai said. "(It's) a very wise book, as if someone has distilled a great wisdom of a lifetime — here, the wisdom of some centuries. It feels like a magic seed itself."
Aging stubbornly eludes Pampa Kampana, but not her children or loved ones. Desai was drawn to the way her "tender character," as the matriarch of her family as well as the empire, confronts all of the thorniness of motherhood. She becomes symbolic of modern-day India, too, Desai explained.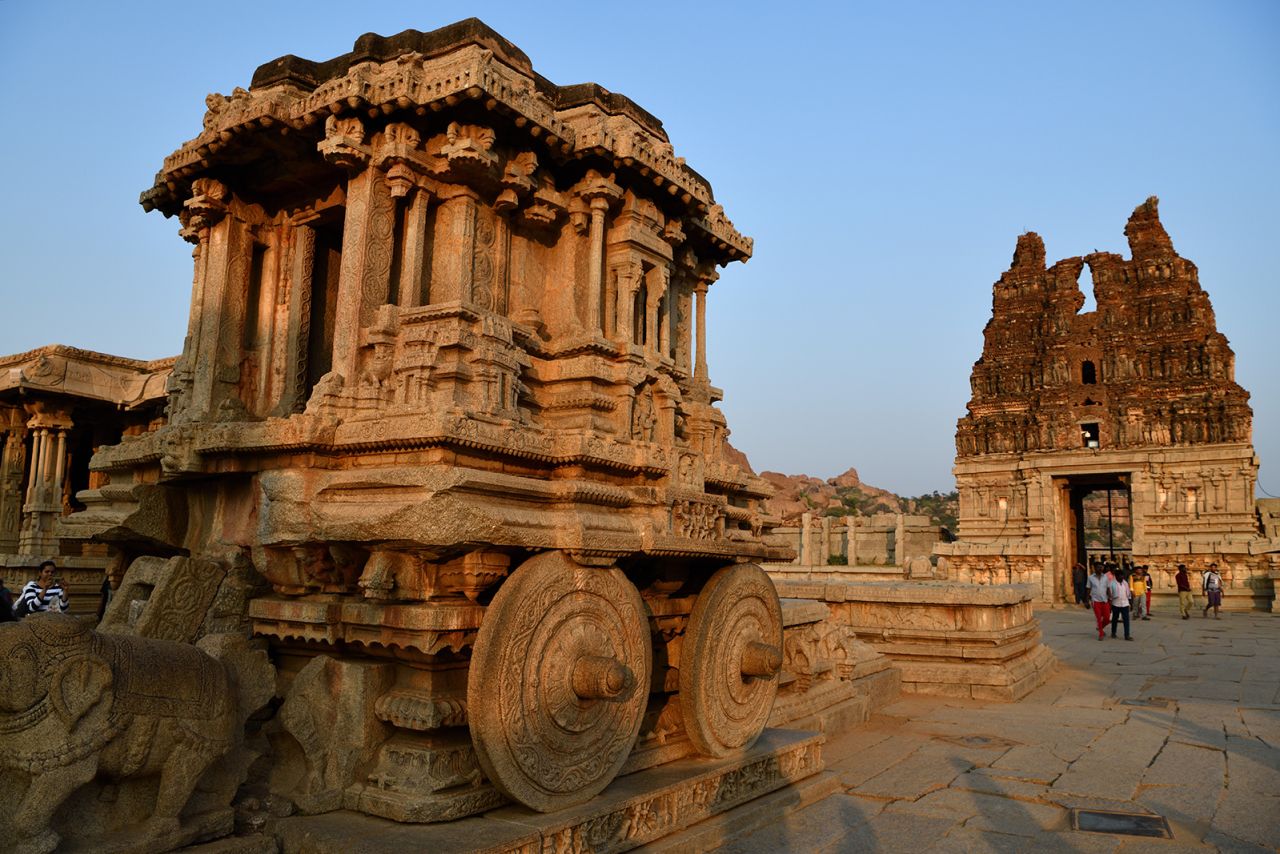 "There's this extremely emotional idea of Mother India in reuniting, in the end all of her warring offspring, and being the unifying force," Desai said. "So here, again, (in Pampa Kampana) you have this mother figure who was just doing her best."
Throughout the book, there are parallels between Rushdie's own life and that of the fictional poet — themes of exile, for instance, that mirror a decade during which Rushdie was forced into hiding after Iranian leader Ayatollah Ruhollah Khomeini issued a fatwa against him in 1989. There are perhaps more recent references, too, to the attack last August that left Rushdie with limited use of his hand and blind in one eye, though it's unclear when he completed the novel, and whether his characters' fates were already fully written.
As is often the case with Rushdie's work, Desai said, "Victory City" can feel eerily prophetic — much like the young Pampa Kampana, who knows how her story will end from the start.
"There's always been something so uncanny about Salman's writing that what he writes frighteningly, frequently comes to pass," Desai said.
"Victory City," published by Random House, will be available February 7.
Add to queue: History meets magic
Read: "The Enchantress of Florence" by Salman Rushdie (2008)
Desai called Rushdie's ninth novel a "partner book" to "Victory City." The sprawling tale takes place in the former Mughal Empire, founded in the north of India, and follows a lost Mughal princess who enthralls the Florentine courts during the Renaissance period.
Watch: "The Wind Rises" (2013)
Hayao Miyazaki's fictional take on the life of World War II aircraft designer Jiro Horikoshi is a departure from the director's fantastical tales, but it's not without magic. The Oscar-nominated animated film meditates on the atrocities of war and the beauty of love and life, enhancing Horikoshi's real story with enchanting, otherworldly visual sequences.
Read: "100 Years of Solitude" by Gabriel García Márquez (1967)
Readers new to magical realism can start with one of the genre's most emblematic works: the multigenerational account of the Buendía family in the imaginary Latin American town of Macondo. They live through (and influence) historical events both real and fictitious, with every tale infused with wonder.
Read: "Tower of Babylon" by Ted Chiang (1990)
Chiang's debut novella flips the script, imagining a religious myth as a historical event, in which the Tower of Babel existed — and the scientific understanding of the era was all true. The story follows a miner called Hillalum, who joins innumerous others seeking glory by climbing the tower to crack open heaven's vault.
Read: "Violeta" by Isabel Allende (2022)
In Allende's latest book, Violeta del Valle, from an unnamed South American country, is born in 1920 and lives for a century, navigating the tumult in her own life as well as events throughout the 20th century and up to present day.
Read: "The Water Dancer" by Ta-Nehisi Coates (2020)
Slated for a movie adaptation directed by Nia DaCosta, Coates' bestselling novel is about a young man born into slavery in the United States who is missing all memories of his mother, but has been given a superhuman ability that saves his life during a near-death experience, catalyzing his journey to escape the Antebellum South.
Listen: NPR's Book of the Day: Salman Rushdie (2022)
NPR's podcast highlights two different books by Rushdie, "The Golden House" and "Two Years Eight Months and Twenty-Eight Nights," pulling from previous interviews with the author to give insight into how he combines the familiar and supernatural.