The Duke and Duchess of Sussex have released several official photographs taken on their wedding day by renowned fashion and portrait photographer Alexi Lubomirski.
The photographs were taken on Saturday afternoon at Windsor Castle shortly after the couple returned from their two-mile carriage procession around the town.
In one photograph, the newly-married couple are joined by the Queen, the Duke of Edinburgh, the Prince of Wales and Duchess of Cornwall, the Duke and Duchess of Cambridge and Meghan's mother, Doria Ragland. The group are surrounded by the page boys and bridesmaids.
Another photograph, also taken in the Green Drawing Room at Windsor Castle, is a little less formal with the couple and just the children.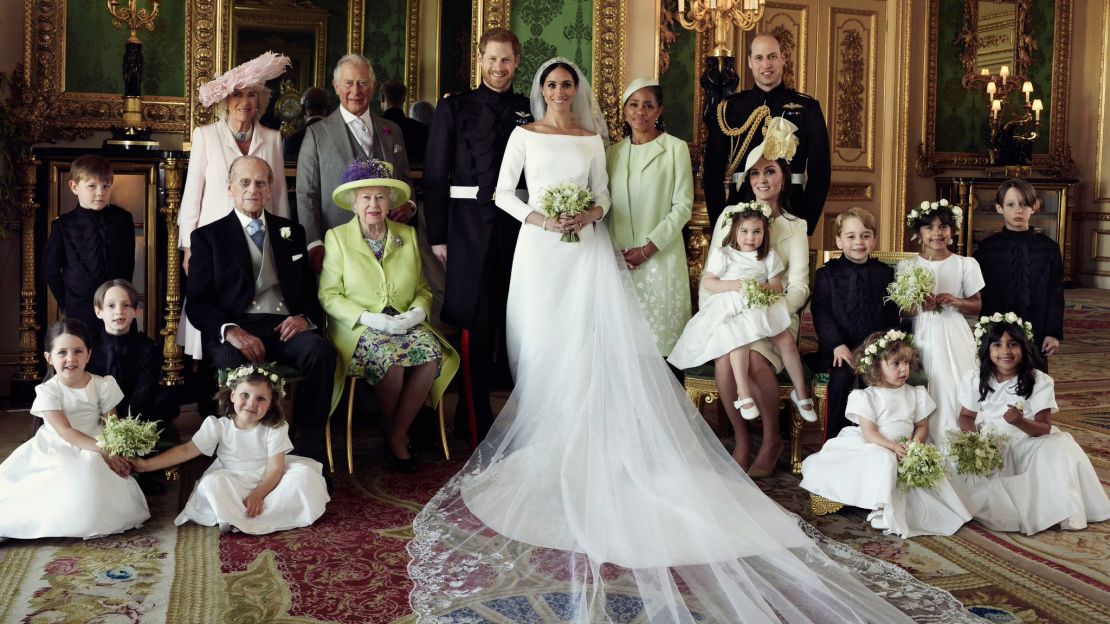 "The Duke and Duchess would like to thank everyone who took part in the celebrations of their Wedding," Kensington Palace announced Monday.
"They feel so lucky to have been able to share their day with all those gathered in Windsor and those who watched on television across the UK, Commonwealth, and around the world."
On Sunday, Lubomirski shared a photograph of himself walking into St. George's Chapel the day before alongside his wife on Instagram.
"Went to a little wedding today ;) …… Wow.. What a fantastic, surreal and wonderful day! Amazing to experience it as a guest and even more incredible to experience it as a photographer," Lubomirski posted.
Related: Harry and Meghan photos are like no other royal couple's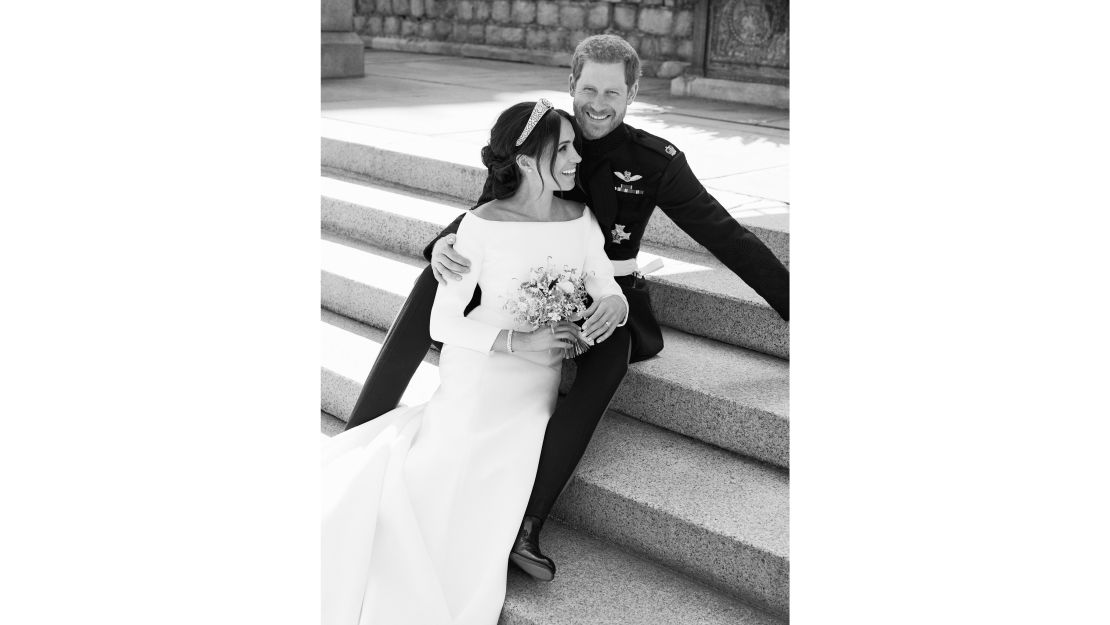 Lubomirski was born in England and moved to Botswana at the age of eight with his mother and stepfather, according to Kensington Palace. He traveled in Peru as a young man and studied in England, and now lives in New York with his wife and two sons.
According to his website, Lubomirski studied under Mario Testino, a Peruvian photographer who took the official engagement photographs of Prince William and fiance Kate Middleton in 2010.
Related: Full coverage of the royal wedding
The esteemed photographer had been asked to take the official wedding photographs back in January.
"I could not be more thrilled or honored to photograph this historic occasion," said Lubomirski at the time. "Having taken Prince Harry and Ms. Markle's engagement photos, it brings me such joy to be able to witness again, the next chapter in this wonderful love story."
He had been previously tapped to take the couple's official engagement photographs at Frogmore House, Windsor, in the weeks after they announced their engagement.
Judith Vonberg contributed to this report.