A personal cutlery set partially made from recycled CDs aims to both reduce single-use plastic and give diners safer options for eating outside of their home.
"The Pebble," is a portable utensil set featuring a knife, fork, spoon, straw and chopsticks. The colorful kit was designed by Otherware, a collaboration between Pharrell Williams' creative brand I Am Other and sustainable design company Pentatonic.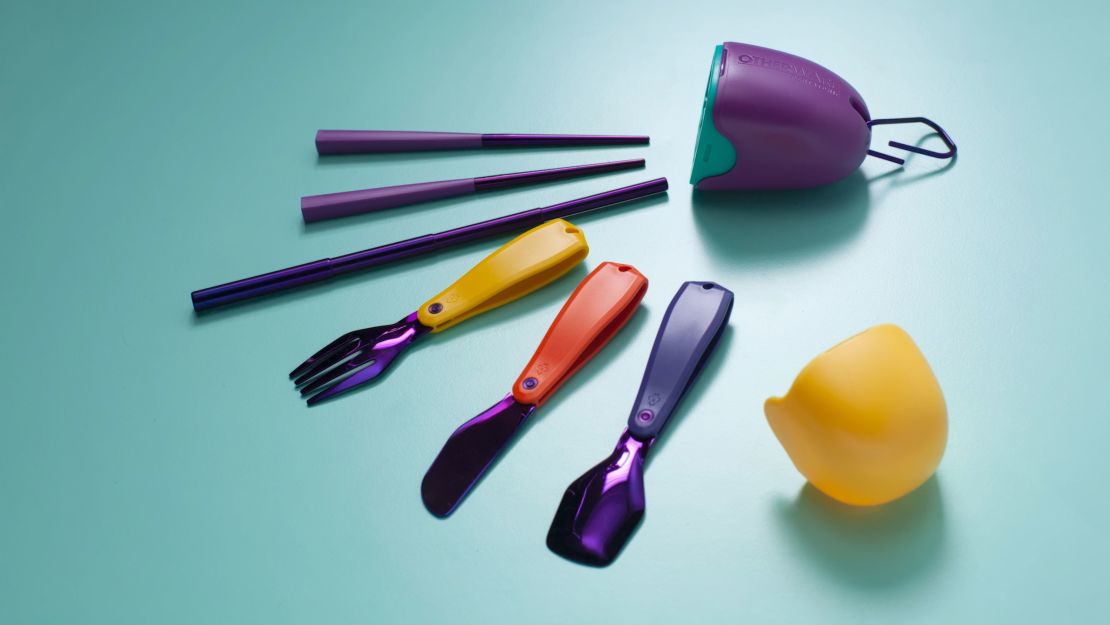 Restaurants – shut down by the coronavirus pandemic – have cautiously reopened in some parts of the world, adjusting to new safety measures as diners weigh the risks of eating out again.