Story highlights
A replica of Syria's 2,000-year-old Triumphal Arch has been unveiled in London
The scale model was built using 3-D printing techniques
A replica of a 2,000-year-old Syrian monument demolished by ISIS militants has been built and unveiled in London's Trafalgar Square.
The scale model of Palmyra's Triumphal Arch, which was destroyed in an act captured on an ISIS video, has been reconstructed using 3-D printing technology and photographs of the original. The new structure was built in Italy using Egyptian marble before being shipped to London.
It was constructed by experts from Oxford's Institute of Digital Archeology (IDA) as an act of solidarity with Syria to raise awareness of the fight to safeguard its ancient treasures.
READ: The race to save Syria's history from obliteration
Syria's top antiquities official, Dr. Maamoun Abdulkarim, was in London to watch the arch being installed. He told CNN that "Palmyra is not for the Syrian people, it's for all the people in the world."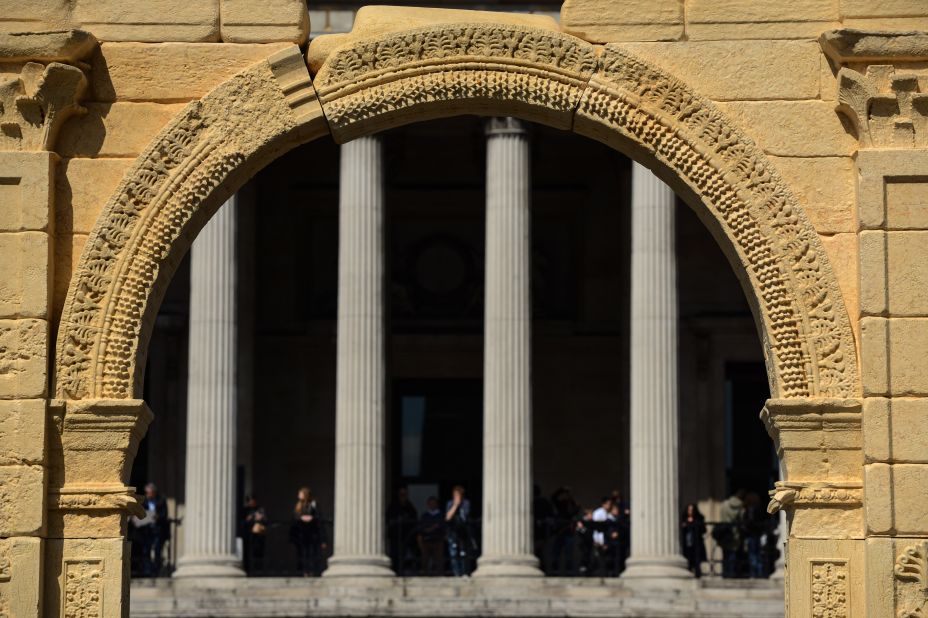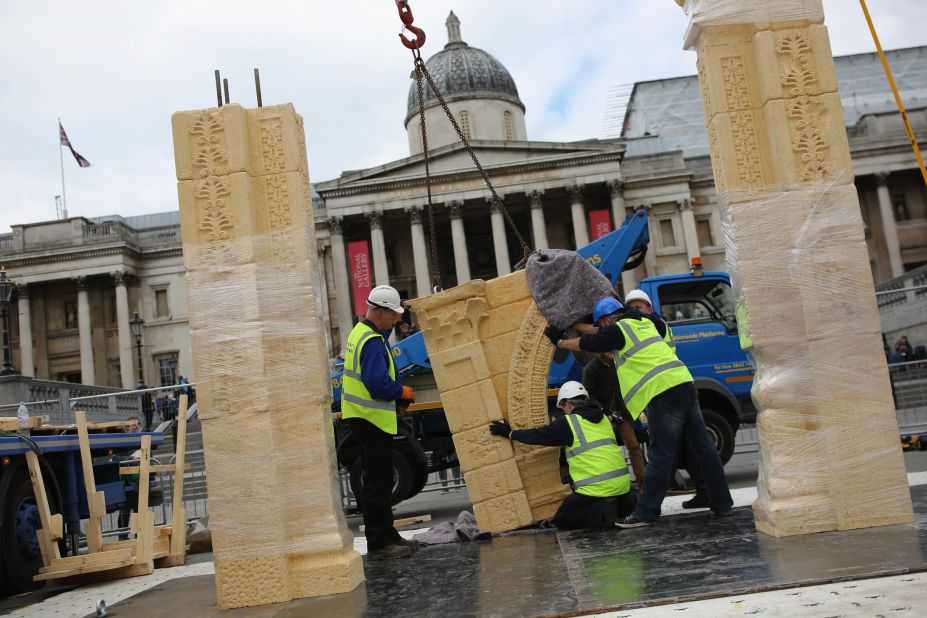 Palmyra's Triumphal Arch in Trafalgar Square
"Do not leave us alone through this war, it's enough. We are very tired after five years. As archaeologists working in Syria, we've saved 99 museum collections, but we were alone all the time. What we need now is the international community to move to help us, through solidarity, feeling and technical help," Abdulkarim said.
He's been working for the last four years to empty Syria's museums of priceless cultural artifacts and hide them in secret locations safe from ISIS.
READ: Will only echoes of Palmyra be left?
Abdulkarim told CNN it was a "double happiness" to see the arch unveiled after the liberation of Palmyra three weeks ago, something he "never thought would happen" when the model's construction began.
Weighing nearly 11 tons and standing roughly 20 feet tall, the replica arch is two-thirds of the original's size.
It was financed and created by the IDA, a joint project between Oxford and Harvard universities and Dubai's Museum of the Future.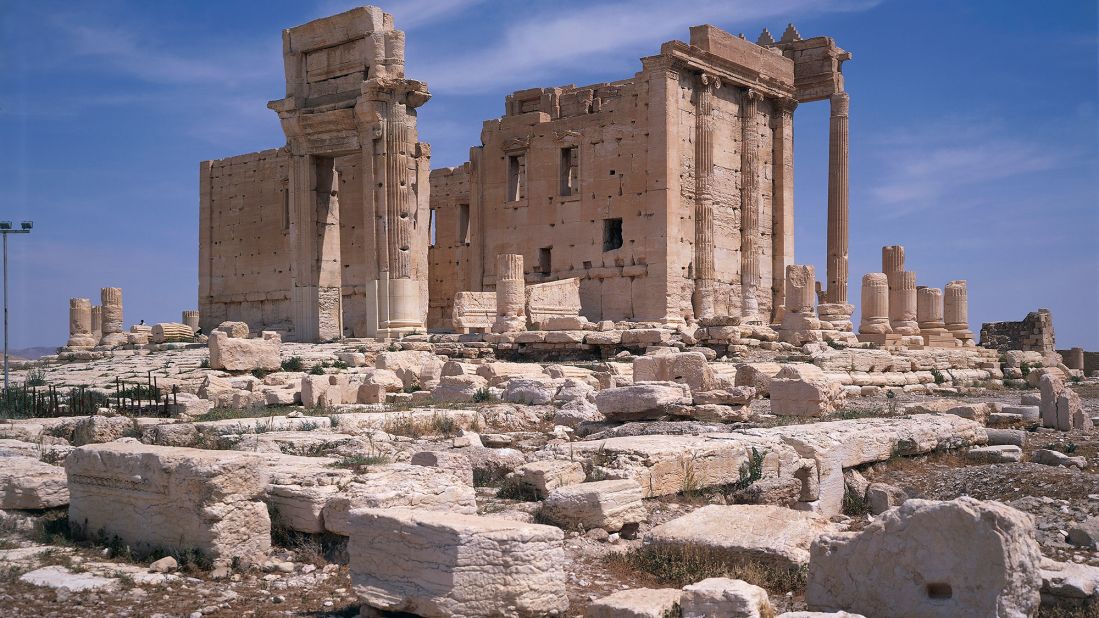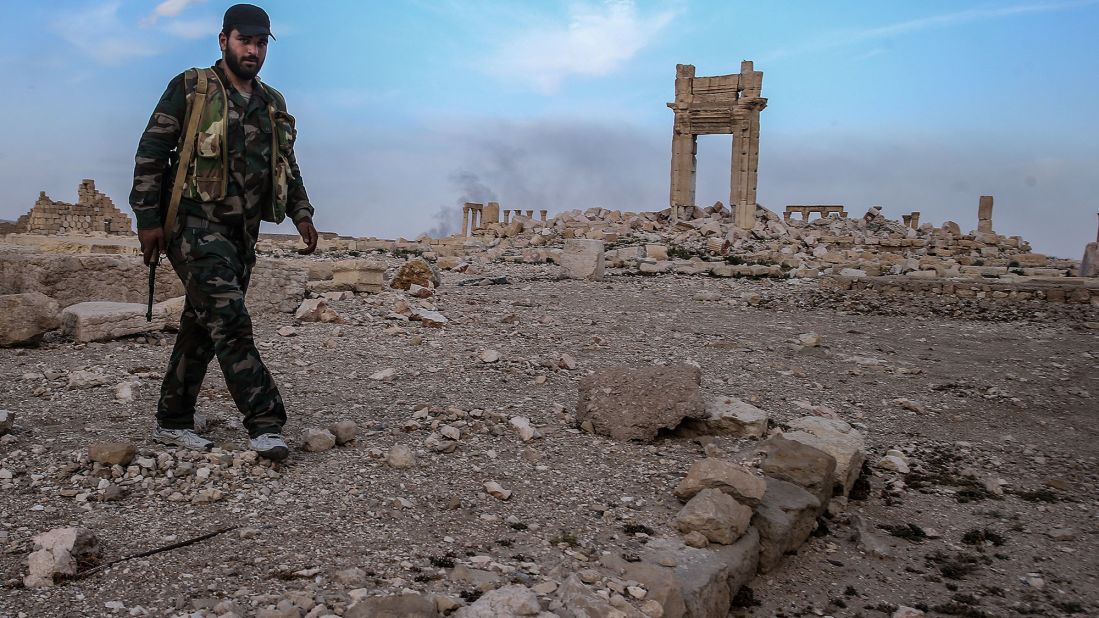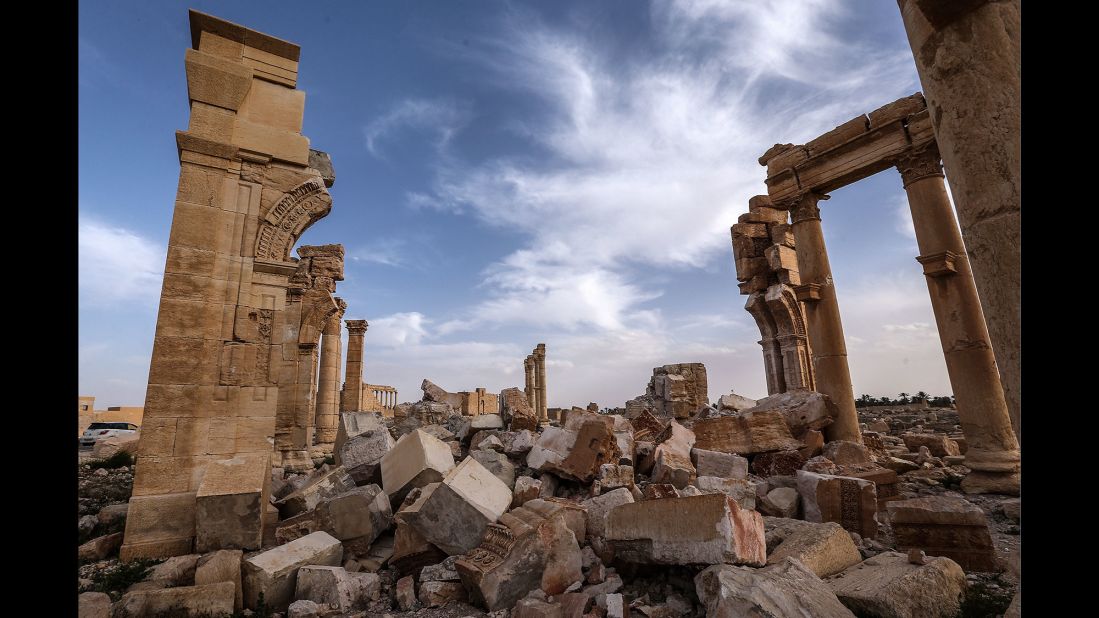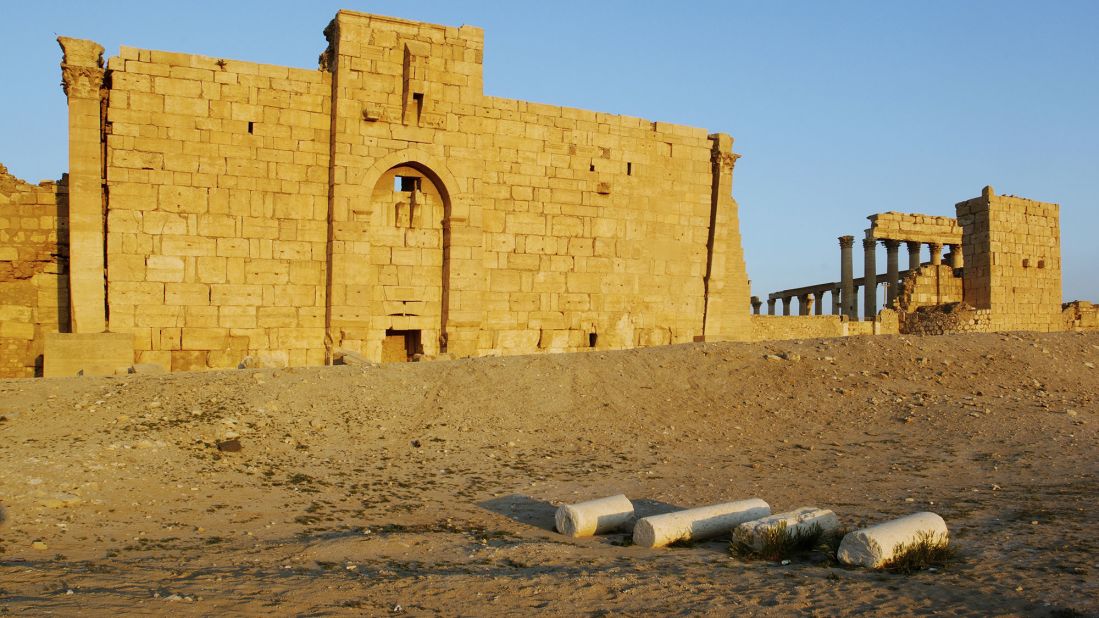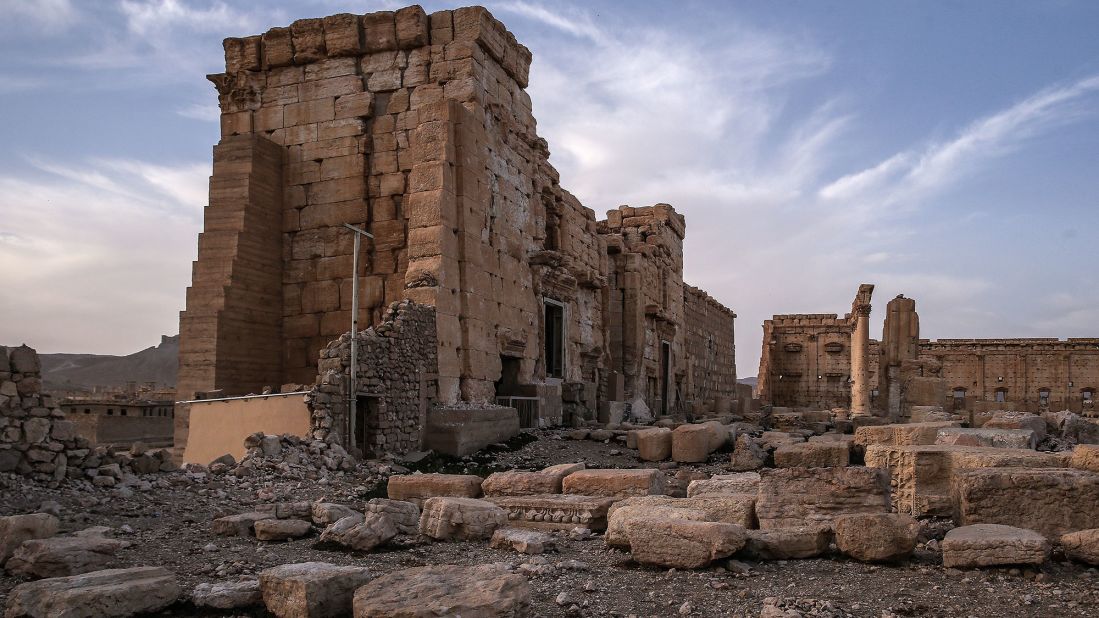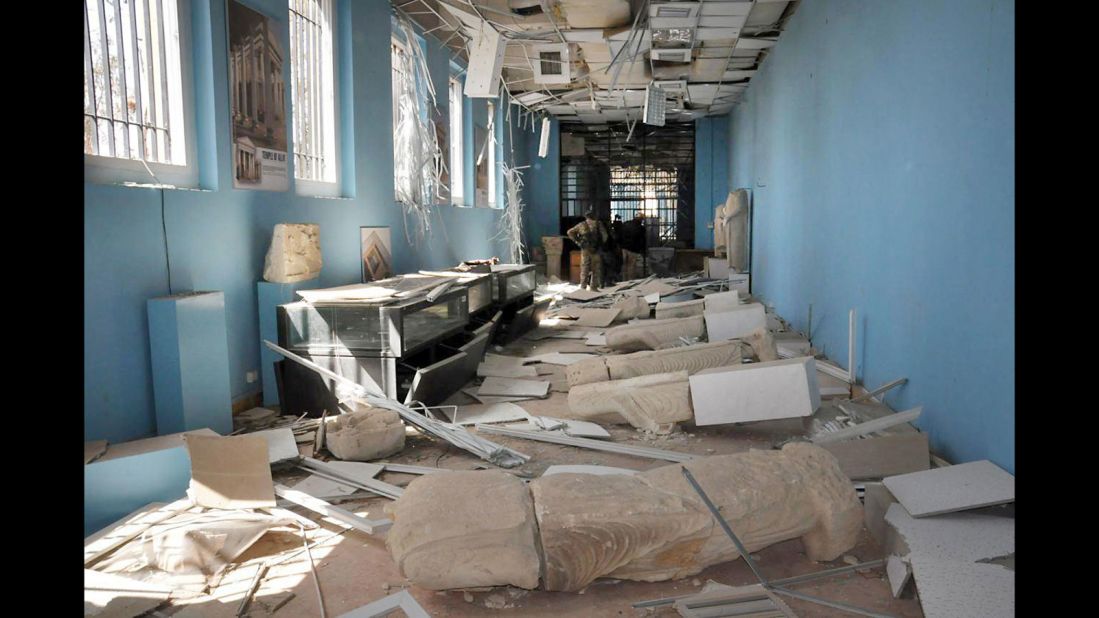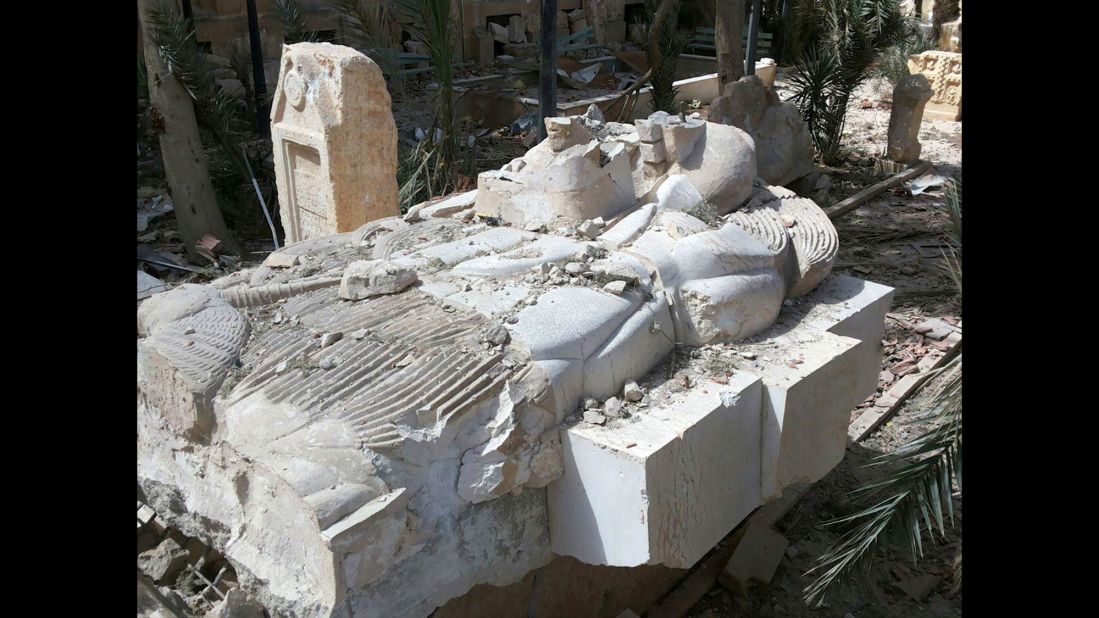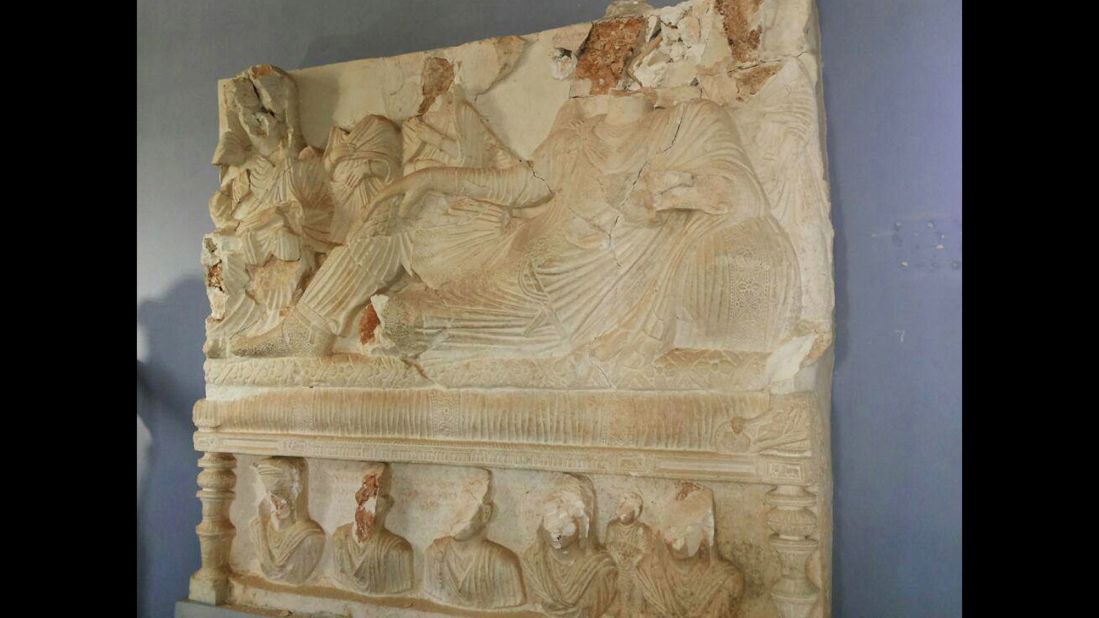 How ISIS ravaged Palmyra's world treasures
IDA Director Roger Michel said the reconstruction of violently destroyed treasures serves a crucially important social value.
"Monuments, as embodiments of history, religion, art and science, are significant and complex repositories of cultural narratives," he explained. "No one should consider for one second giving terrorists the power to delete such objects from our collective cultural record."
READ: Incredible architecture that never was
The homage was unveiled by London Mayor Boris Johnson Tuesday and will remain in Trafalgar Square for three days before traveling to Dubai and New York for public display.
"Daesh (ISIS) and other terrorist organizations seek to destroy democracy and obliterate history through the appalling acts of terrorism and murder they commit around the world," Johnson said. "Antiquities like this belong to all mankind and it is imperative that we all strive to safeguard our common heritage."
Abdulkarim said that after its tour, the arch will be placed in the square of Palmyra's modern city where his colleague, Kalid al-Asa'ad, was beheaded by ISIS last August after he refused to reveal the location of hidden artifacts.
"It's a message and gift to the Syrian people," said Abdulkarim. "We can never have the same image we had before IS, but we need to do the best work we can to show the maximum through restoration."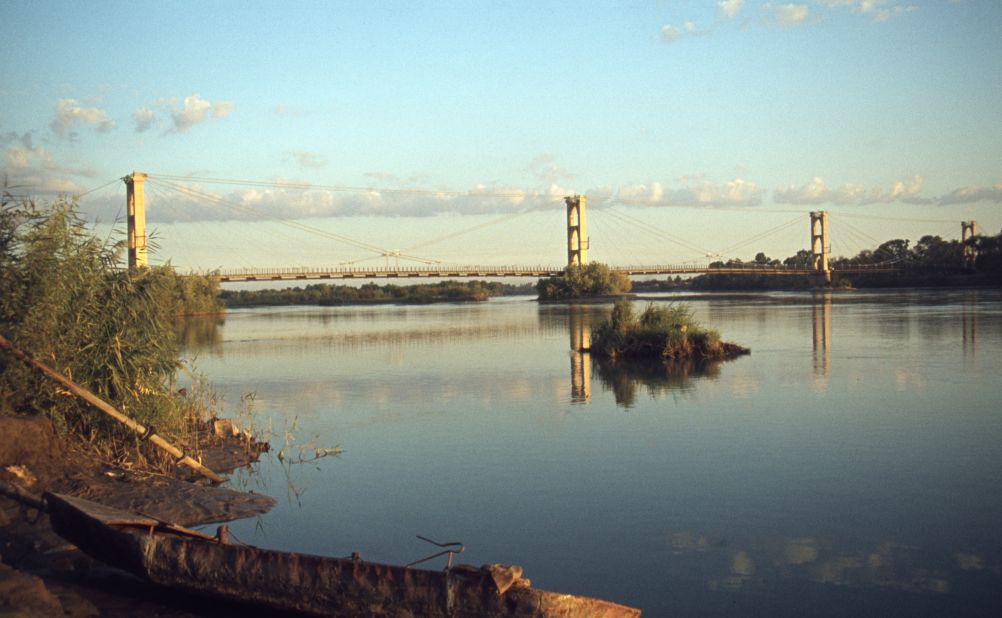 Precious monuments lost in Middle East
Next month, London's Victoria & Albert museum will open an exhibition exploring the threats facing global heritage sites and how the production of replicas can aid in their preservation. Entitled 'A World of Fragile Parts', it is the museum's first collaboration with the Venice Biennale.
The V&A's director Martin Roth told CNN there is a delicate balance between harnessing digital technologies and remaining faithful to original techniques.
"Replicas are a phenomenon of our age and are rapidly transforming attitudes towards authenticity; the possibilities that 3D technologies are opening up are truly fascinating," he said.
"However, the abilities we have also pose challenging questions. Which has a greater authenticity; an arch recreated in precise and perfect detail by a robotic arm, or an arch reconstructed using the same artisanal techniques as the original? I am certain that this debate will shape the museums of our future."