From a multi-colored Lego House in Denmark to a South African art museum inside a disused grain silo, 2017 produced its fair share of eye-catching architecture. And 2018 is already shaping up to do the same.
Some of the biggest names in the industry, including Thomas Heatherwick and Kengo Kuma, have designed buildings that are expected to complete in the next 12 months.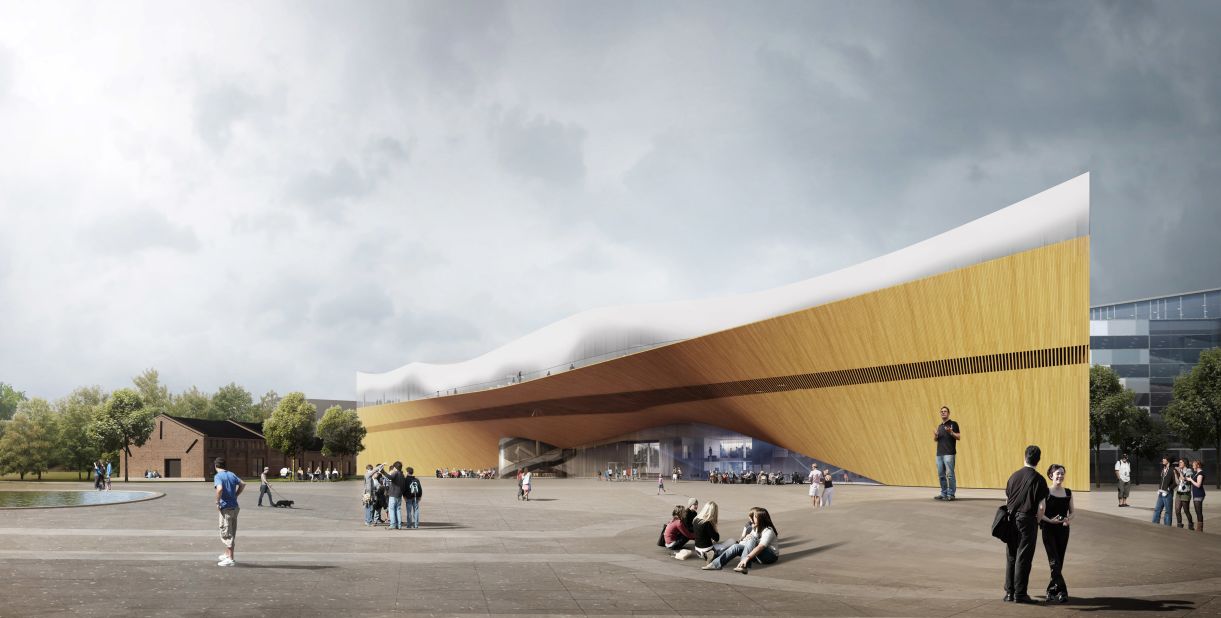 The architects and buildings set to shape 2018
Among 2018's most anticipated openings are a glass courthouse in Paris, a pencil-thin skyscraper in New York and the soaring Lakhta Center in St. Petersburg.
But while the latter is on course to become Europe's new tallest building, Asia is again expected to drive global skyscraper construction. Among this year's openings, Beijing's 1,732-foot China Zun Tower is set to be the year's tallest building if it finishes on schedule.
A tall story
In 2017, China built more than half of the skyscrapers measuring 200 meters (656 feet) or taller, a dominance that looks likely to continue this year, according to the Council of Tall Buildings and Urban Habitat (CTBUH).
Notable amid the country's upcoming high-rises is the late Zaha Hadid's Leeza SOHO, a twisting glass tower – also in Beijing – that Hadid's firm claims has the world's tallest atrium.
Glass and steel may still overshadow other materials, but high-rise construction is slowly diversifying, according to Shawn Ursini, editor of the CTBUH's Skyscraper Center database.
"Timber construction is making some pretty significant strides," he said in a phone interview. "Vancouver has just completed an 18-story building, 17 floors of which are made from engineered timber. There's a building in Norway under construction right now that will stand at 80 meters tall (although) we're looking at an early 2019 completion for that one.
"There are a number of new timber buildings that are supposed to start construction next year or in a couple of years' time. So in terms of new trends that are picking up steam, that's something we're expecting to be seeing more of."
Among 2018's new timber towers, Framework is an 85-foot-tall wood-framed residential structure in Portland, Oregon. Designed by Lever Architecture, it is set to become the tallest timber high-rise in the US.
Emerging trends
But in architecture, height isn't everything – and many of the year's most talked-about projects are far from record-breaking in size. Nonetheless, they may still have a transformative effect on their respective cities' skylines.
The long-awaited Grand Egyptian Museum in Giza is set to partially in open in May, more than 15 years after the competition for its design was announced. In Scotland meanwhile, the city of Dundee is preparing to unveil architect Kengo Kuma's first UK building, a stone-paneled second outpost of the V&A museum.
Elsewhere, Istanbul will unveil its new airport, Helsinki welcomes a new public library with an undulating wooden façade and New York gains a curious new structure in the shape of Thomas Heatherwick's Vessel, a 150-foot-tall sculptural mass of interlocking staircases.
Amid the variety, some emerging trends are set to continue into 2018, according to the president elect of the Architects' Council of Europe, Georg Pendl. In particular, he points to the continued drive for low-energy buildings and a growing focus on renovation and preservation.
"The tendency to renovate is becoming stronger and stronger," he said in a phone interview. "Architects are now looking more closely at (existing) buildings and, if the structure itself is good enough to make a renovation, then they'd rather keep it."