Singer Dua Lipa, tennis star Roger Federer and actors Penélope Cruz and Michaela Coel will join Vogue magazine's editor-in-chief Anna Wintour as co-chairs of the 2023 Met Gala.
The celebrity quartet was unveiled Wednesday by the Metropolitan Museum of Art, whose Costume Institute serves as the beneficiary of the exclusive fundraiser.
The annual event, which will take place on May 1, coincides with a major new exhibition about the life and work of fashion designer Karl Lagerfeld, who died in 2019 aged 85. Attendees will be asked to dress to the theme "In honor of Karl."
The four co-chairs, all of whom have attended the fundraiser in recent years, took to social media Wednesday to acknowledge the announcement. Federer wrote on Instagram that he was "so excited" to join his "dear friend" Wintour at the event. Cruz, who walked the runway at Lagerfeld's last Chanel show, meanwhile posted the news alongside the caption "Karl" and a heart emoji.
This year will mark one of the few occasions since Wintour began overseeing the event in the mid-1990s where no fashion designers are among the chairs. While the past two years have seen appointees hail from other industries (the previous lineup comprised Blake Lively, Ryan Reynolds, Lin-Manuel Miranda and Regina King), American designer Tom Ford served as honorary chair in both 2021 and 2022.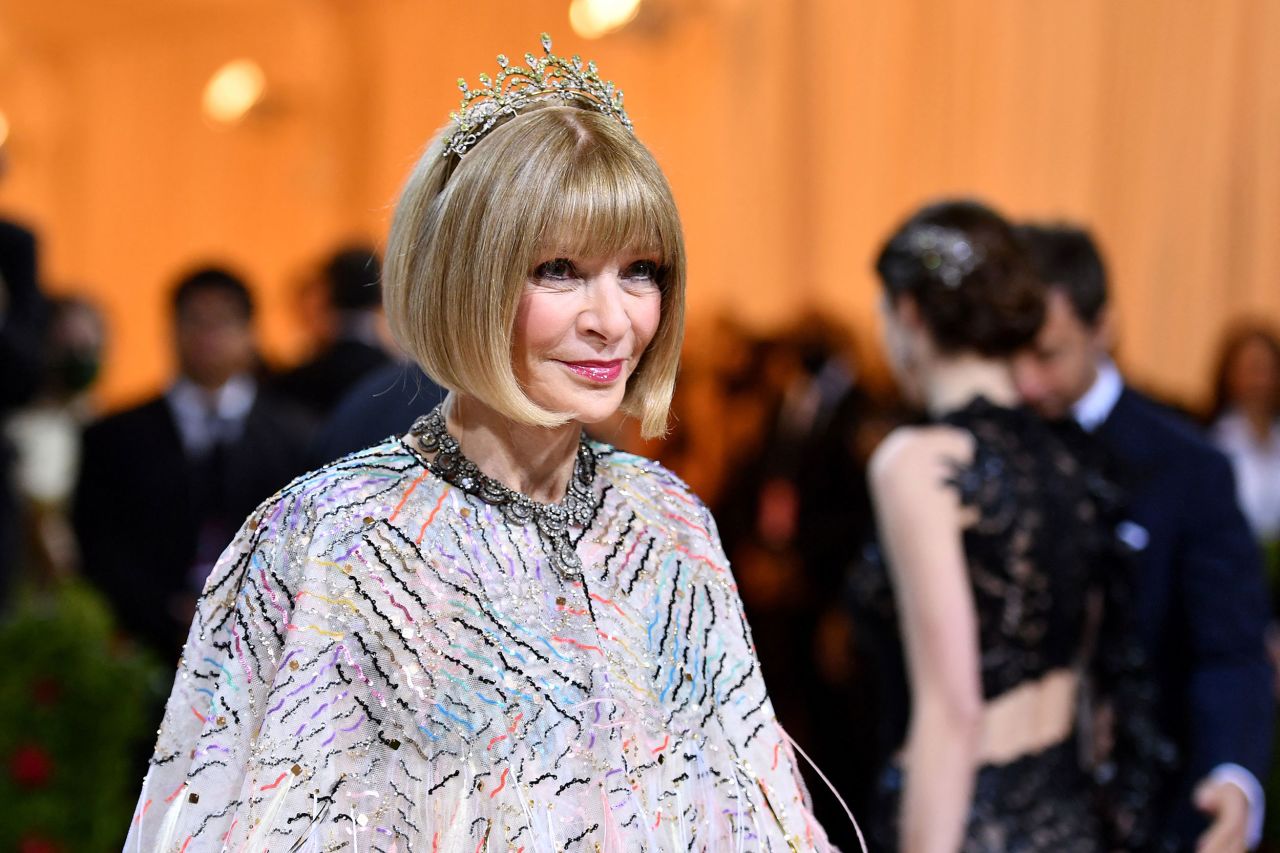 With tickets costing upwards of $30,000 a head, the invite-only gala is a major source of funding for the Costume Institute. In 2019 it raised $15 million for the museum, according to the New York Times.
Open from early May until mid-July, the event's accompanying exhibition, "Karl Lagerfeld: A Line of Beauty," will bring together around 150 designs that "explore the designer's stylistic language." Among the items on display will be creations from his time as creative director of Fendi, Chloé and Chanel, as well as pieces from his stints at Balmain and Patou and designs from his eponymous label.
Speaking to CNN last fall, when 2023's theme was first announced, the Costume Institute's head curator Andrew Bolton said the late Lagerfeld "would have hated a retrospective" but that the show will be more akin to an "essay" about his work.
The last two galas, which were held within eight months of one another amid disruptions caused by the Covid-19 pandemic, were both themed around American fashion: "In America: A Lexicon of Fashion" in 2021, and last year's "Gilded Glamour and White Tie."