Story highlights
Curators are using new digital tools to document architecture
Composite images of Mumbai's interiors are projected in a temporary structure called DomeLab
70 of the city's buildings are featured at "Look Up Mumbai" exhibition
Architecture is a precious thing; delicate and worth preserving. Whether by the slow slip into decrepitude or wanton destruction at the hands of terror, our heritage is at risk.
That's the driving force behind "Look Up Mumbai," an installation overseen by Professor Sarah Kenderdine of the University of New South Wales, following on from past projects "Look Up Kyoto," "Cupola" and "Heaven's Gate."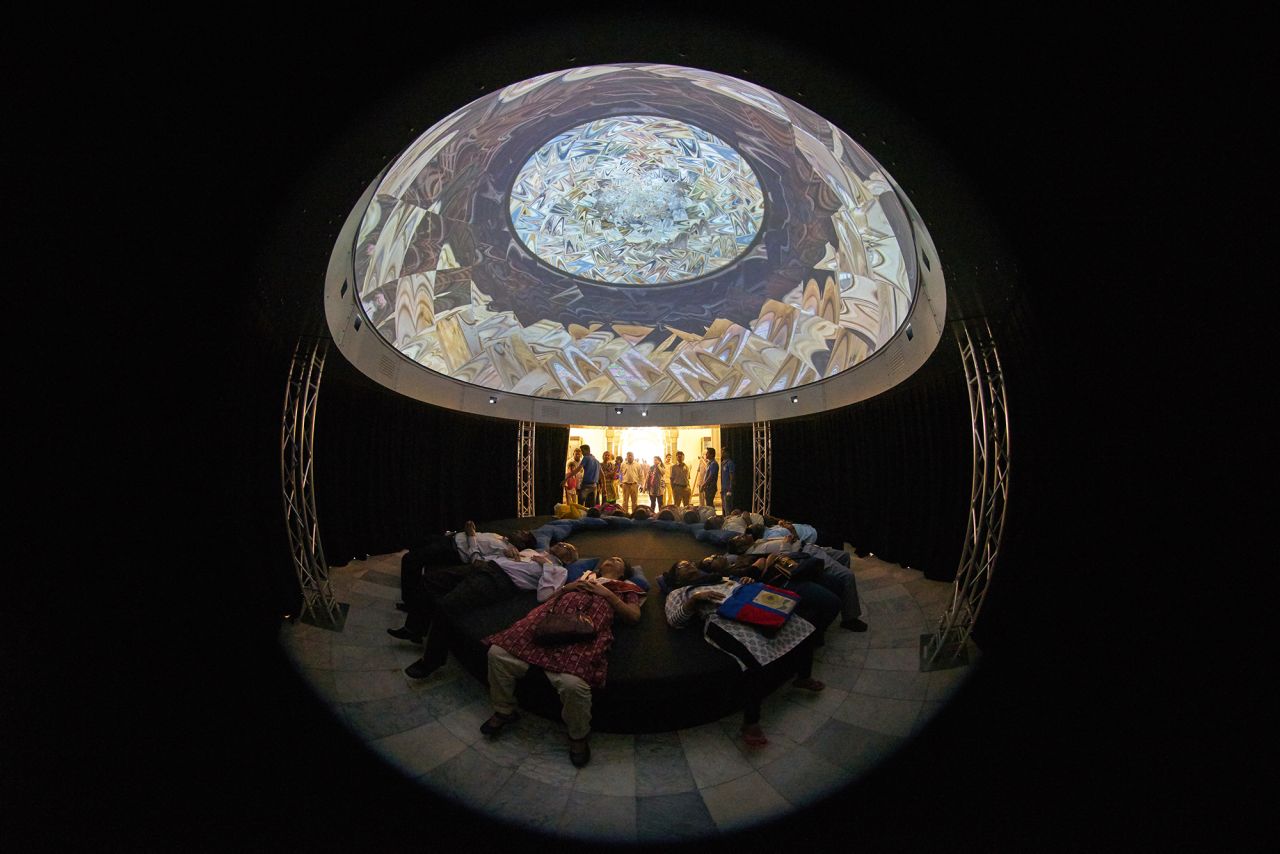 Kenderdine, director of the Expanded Perception and Interaction Centre at the university, is part of a new wave of curators drawing on digital tools to document architecture, whilst expanding our understanding and appreciation of it in the process.
She has given TED talks in the past and this year addressed the World Economic Forum on both the threats and potential solutions the digital world offers to the many conundrums architectural historians face.
Photographing the ceilings of Mumbai's iconic structures using a motorized rig, Kenderdine along with photographer John Choy have created vast composite images a gigapixel in size, projecting them in a temporary structure called the DomeLab – the highest resolution creation of its kind in the world.
Look Up Mumbai
"Look Up Mumbai" invited the city's inhabitants to enter the immersive DomeLab and find a fresh perspective on sites both familiar and yet uncanny. Seventy of the city's buildings, from Jain temples to Catholic cathedrals, airports to nightclubs, have been translated into beguiling fisheye images to be gazed up at, as if looking at the stars.
Kenderdine describes her creations as "urban celestial imagery," and hopes that the installation will "focus the multi-cultural richness and diversity of these structures as objects of aesthetic allure, technological wonder and empyrean fascination."
Quoting philosopher Villem Flusser, she says that, "we live in two worlds: one that is given and the other that is provoked by the attention that we pay to it."
"We seldom look up to contemplate," Kenderdine argues, "Look Up Mumbai sets out to relocate these ceilings in the other world."