It is no secret that Lizzo is a passionate advocate for self-love. Alongside her confidence-boosting music — which includes tracks "Good as Hell," "2 Be Loved (Am I Ready)" and the Grammy-Award winning "About Damn Time" — the singer launched shapewear brand Yitty in 2022 with a goal of helping women of all body types "feel unapologetically good about themselves."
On Thursday, ahead of International Transgender Day of Visibility, the brand announced that it will offer gender-affirming shapewear for the first time.
Titled "Your Skin," the collection features a binder top and tucking thong that have been two years in the making, according to an announcement posted on the brand's Instagram page. These garments — which are often used by trans or gender-diverse people — are designed to allow for a visibly flat contour to the chest or crotch areas.
"I can only speak from my own experiences but I often feel lost in my body," wrote non-binary model Shaheem Anderson, who features in the "Your Skin" campaign, on Instagram. "I have ALWAYS looked to clothing to express who I am inwardly… but there are still some challenges with specific silhouettes. How cool that FINALLY a mainstream brand like Yitty will be selling BINDERS and TUCKING BOTTOMS!!
"It's one thing to be included in a campaign but included in a campaign that could potentially make a difference in someone's life and affirm how they feel on the inside means the (world)."
The "Your Skin" collection, the rest of which has yet to be unveiled, will be made available in late summer 2023, the brand said.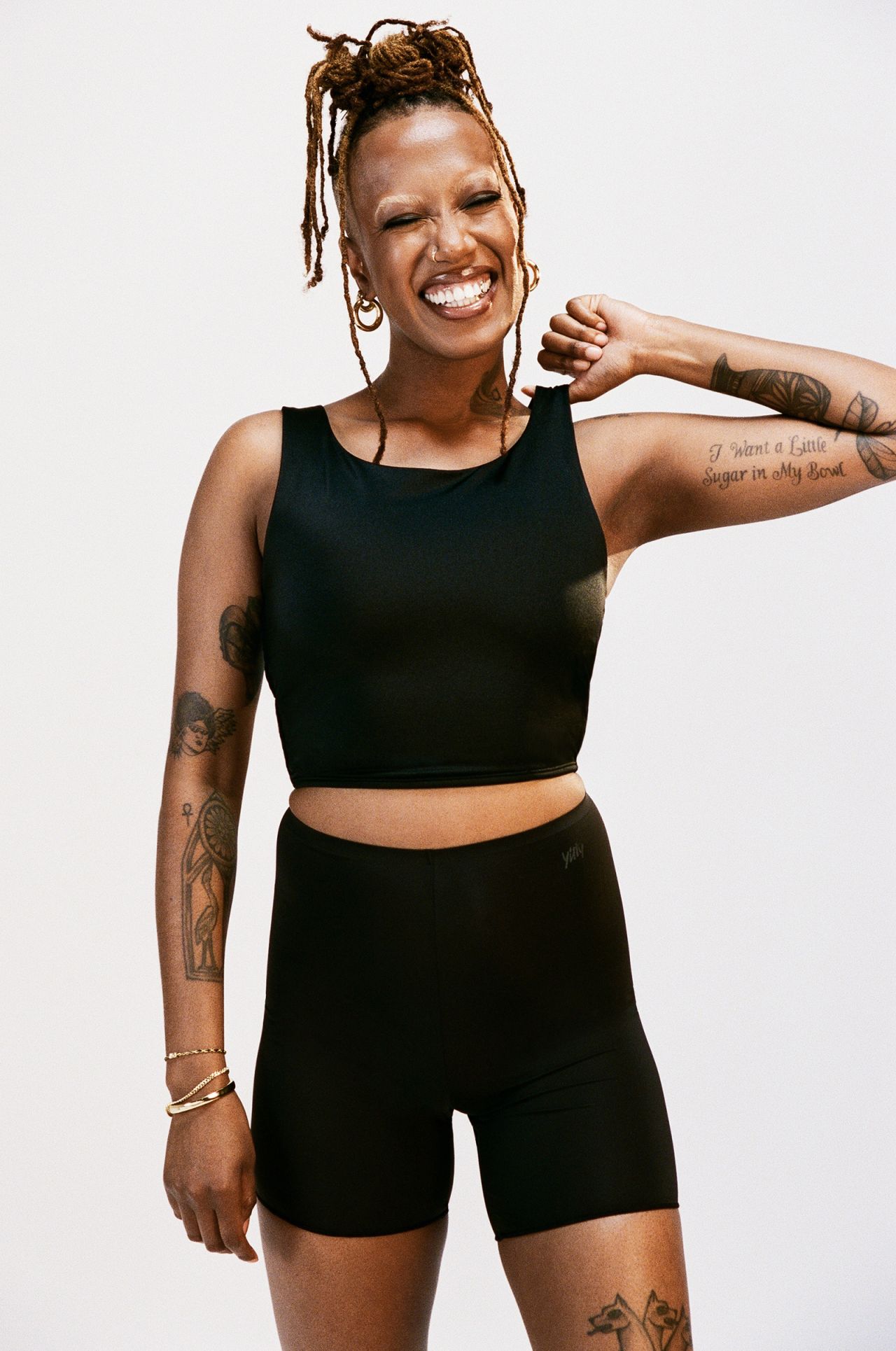 "Yitty believes in radical self-love for people of all gender identities — including the trans, non-binary, gender-fluid and gender non-conforming communities that have been chronically underserved," the brand wrote in a press release. "It is Yitty's mission to continue serving all bodies, which is why these core styles will always be available at Yitty."
Lizzo launched her brand in partnership with Fabletics in April 2022, after she had spoken of her own painful experience growing up wearing uncomfortable shapewear. The singer turned fashion entrepreneur has committed to offering her inclusive shapewear in a wide range of sizes, from XS to 6X.
"I've watched countless videos of people crafting their own garments to wrap or tuck their bodies so their body can truly feel like theirs," Lizzo wrote in an Instagram post. "I've heard people talk about their presence of wanting to be fluid in how they want to present their bodies depending on their mood or style of clothing. And I wanted to help."
"Because we do this for you," she added. "Every damn body."