An electric guitar smashed up and signed by the late Nirvana front man Kurt Cobain has sold for almost 10 times its estimated value.
The black, left-handed Fender Stratocaster went for $595,000 when it was auctioned at the Hard Rock Cafe in New York City over the weekend.
The instrument was the headlining item in a three-day auction of pieces of rock history.
The guitar, which had been reassembled but remains unplayable, was originally valued between $60,000 and $80,000.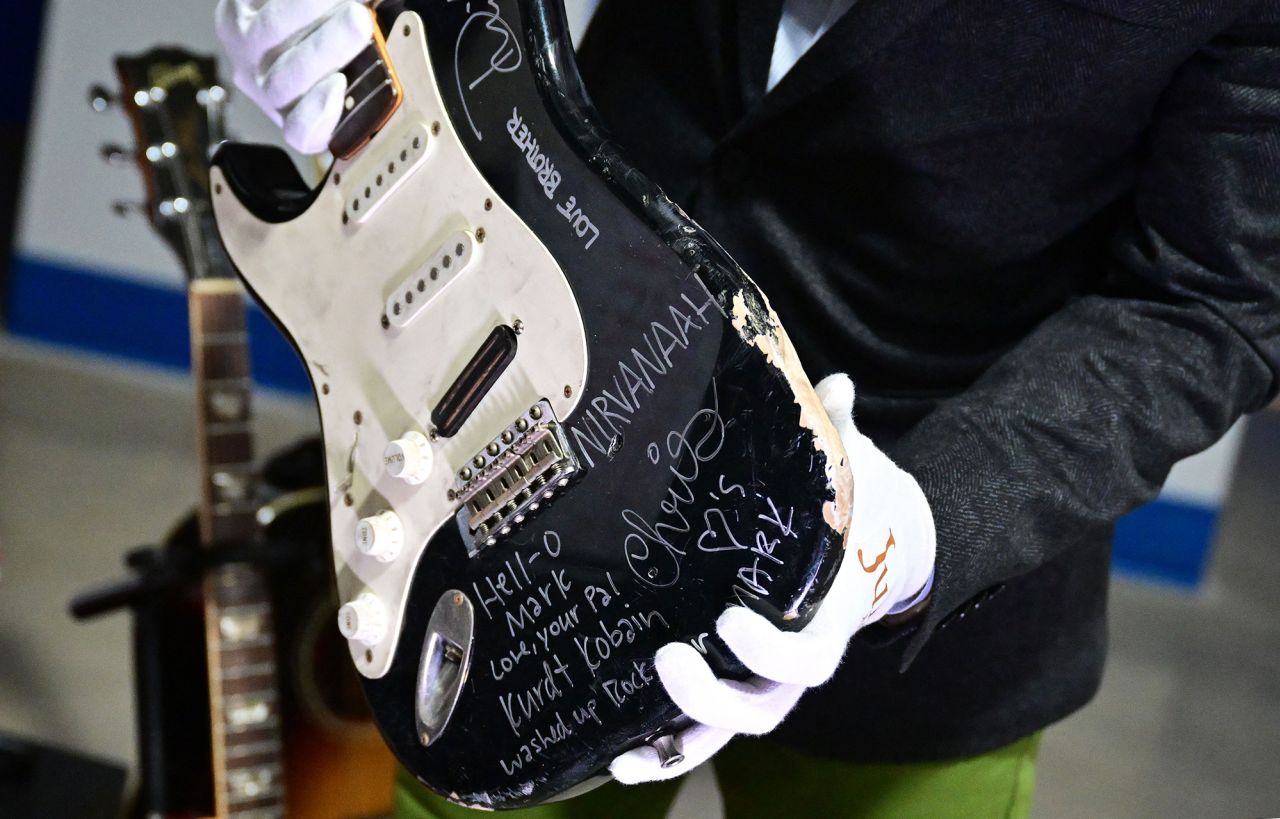 Nirvana's popularity soared with their second album, "Nevermind." Released in September 1991, the record had sold more than 1 million copies in the US by the end of that year. In 1992, it reached the No.1 slot on the Billboard 200—and has spent 472 weeks on the chart.
In 1994, Cobain died by suicide at the peak of his fame, aged just 27.
According to Julien's Auctioneers, who staged the sale, Cobain smashed the guitar up "during Nirvana's seminal Nevermind era," though no specific details were given.
The broken instrument is signed in silver ink by all three of the band's members: Cobain, Krist Novoselic and Dave Grohl.
Cobain also wrote a message on it to his friend and fellow musician Mark Lanegan of Screaming Trees—who died last year—saying: ""Hell-o Mark! Love, Your Pal, Kurdt Kobain / Washed up rockstar."
Engraved on the guitar's neck plate are the words "Boddah Lives," referring to Cobain's childhood imaginary friend.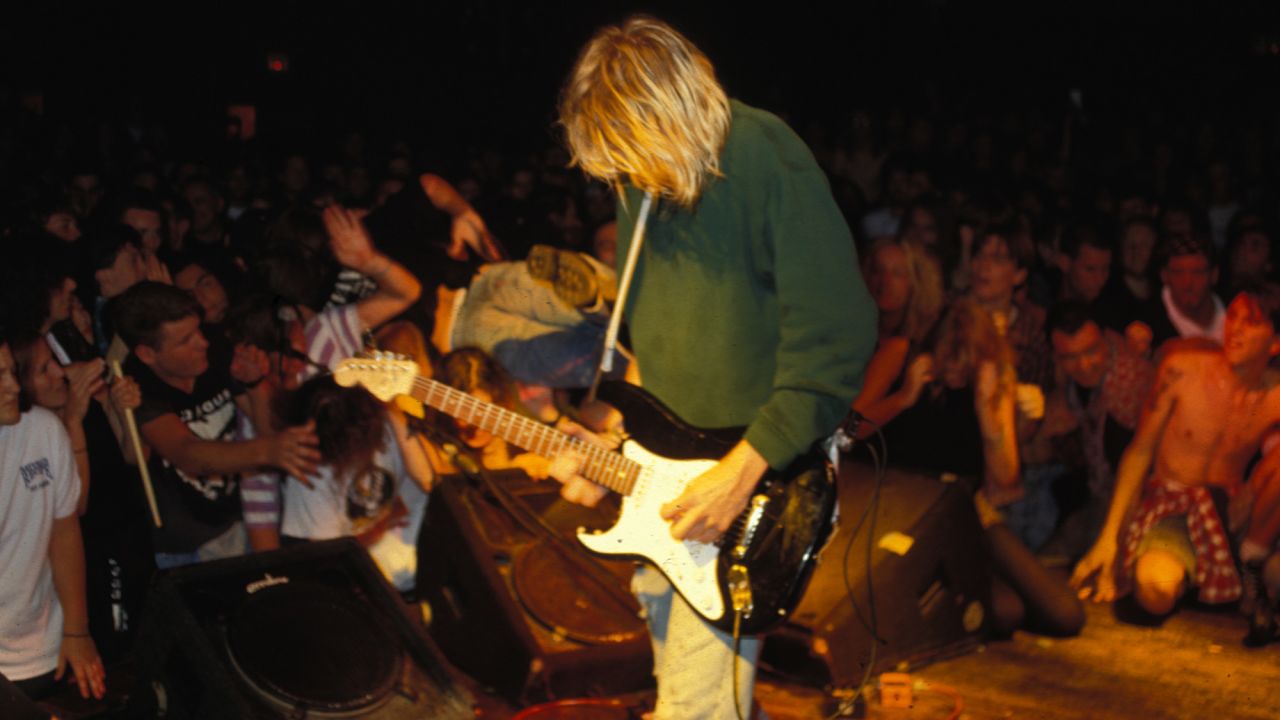 Also up for auction was a Nirvana set list, believed to be handwritten in pink marker pen by Grohl for the band's April 17, 1991 show at OK Hotel in Seattle, Washington. This was the band's debut performance of their breakthrough hit, "Smells Like Teen Spirit."
The set list sold for $50,800, 12 times the original estimate of $4,000. The auction also featured an oversized poster for the "Nevermind" album, which sold for $10,400, as well as items from many other famous musicians, including Elvis Presley, the Beatles, Freddie Mercury and Amy Winehouse.
In 2020, the guitar played by Cobain during his 1993 "MTV Unplugged" performance became the most expensive guitar ever sold at auction, going for $6 million. The 1959 Martin D-18E guitar featured in Nirvana's famed New York show, five months before Cobain's death
And another of Cobain's guitars took the second-place spot at auction last year, when the instrument Cobain played in the "Smells Like Teen Spirit" video—a 1969 Fender Mustang—sold for $4.5 million.
CNN's Amy Woodyatt contributed to this report.