Editor's Note: Keeping you in the know, Culture Queue is an ongoing series of recommendations for timely books to read, films to watch and podcasts and music to listen to.
When Pip Harry first got her period at 11, her mother handed her pads and a copy of Judy Blume's "Are You There, God? It's Me, Margaret."
The seminal coming-of-age novel, which tells the story of sixth grader Margaret Simon who's anxious for her body to mature and conflicted about religion, has been a cultural touchstone for generations of girls and women. Harry's mother read it when it was first published in 1970 before sharing it with preteen Harry in the '80s. The book's straightforward account of puberty felt radical, and Harry breezed through the whole book in one sitting.
"It was a very frank portrayal of what it was like to be a teenager," Harry, who lives in Sydney and is now a young adult author, said during a phone interview.
A few years ago, Harry decided to reread the novel – this time with her own 11-year-old daughter. Harry was struck by how strong the voice of protagonist Margaret was, and while her daughter was put off by some plot points around bullying and gender roles, she thought the book was sweet and could relate to Margaret's spiritual uncertainty.
Kelly Fremon Craig's film adaptation of "Are You There, God? It's Me, Margaret" hits US theaters this weekend, transporting longtime fans back to their childhoods and introducing a whole new crop of young people to Blume's perceptive characters.
"Margaret" isn't the only Blume title being adapted for our screens. Her adult novel "Summer Sisters" is set to become a Hulu limited series, the children's classic "Superfudge" is being adapted into an animated film for Disney+ and the young adult novel "Forever" is being reimagined for Netflix. Meanwhile, "Judy Blume Forever," a documentary that explores author's life and impact on pop culture, was released last week on Amazon Prime Video.
This Judy Blume renaissance is a testament to her enduring popularity. Her frank and straightforward portrayals of young people have captivated the attention of countless readers. Her books have sold more than 90 million copies globally. And though a lot has changed for young people in the decades since beloved titles such as "Margaret," "Tales of a Fourth Grade Nothing" and "Tiger Eyes" first hit shelves, kids and teenagers are still reaching for her books.
Blume didn't shy away from taboo topics
What set Blume's work apart was the way in which she spoke to the questions and concerns of young people. She pulled no punches when it came to the awkward and uncomfortable. And she signaled to kids that it was okay to have questions, even if grown-ups didn't want them to have the answers.
The honesty in her writing was personal – she knew what it was like to have key information withheld.
"I was an anxious child. I felt adults kept secrets from the kids," Blume says in "Judy Blume Forever." "I hated those secrets."
Her books laid everything bare. Along with tackling menstruation in "Margaret," Blume referenced masturbation in "Deenie" and wet dreams in "Then Again, Maybe I Won't." She explored teenagers having sex for the first time in "Forever." But there was more to her books than these titillating tidbits. "Margaret" is ultimately about a girl wrestling with her belief in God, while "Tiger Eyes" is about a girl coping with the unexpected death of her father.
"She just put it on the page when a lot of people were not," Harry said.
The same candor that endeared readers to Blume's writing also made her books targets of censorship and outrage. Her novels faced frequent challenges and bans through the '80s and '90s, and as recently as March, a Florida school district removed "Forever" from shelves.
Young people often turned to Blume for information they weren't getting from their parents. Deborah Beckwin, who read many of Blume's novels growing up in Alabama in the '80s and '90s, recalls asking her mother about sex on one occasion and coming away unsatisfied. Her parents were medical professionals and gave her some information about what it meant to get her period, but the unspoken understanding was that sex was something to be avoided – something she attributes in part to her evangelical upbringing.
Blume's books gave Beckwin the context she was looking for, and she now considers the author one of her "literary aunties."
"If you're lucky, you'll have the cool auntie who's gonna give you the skinny – who's gonna give you straight dope about stuff that your parents feel weird to talk about," she said. "I'm sure she was like that for millions of kids."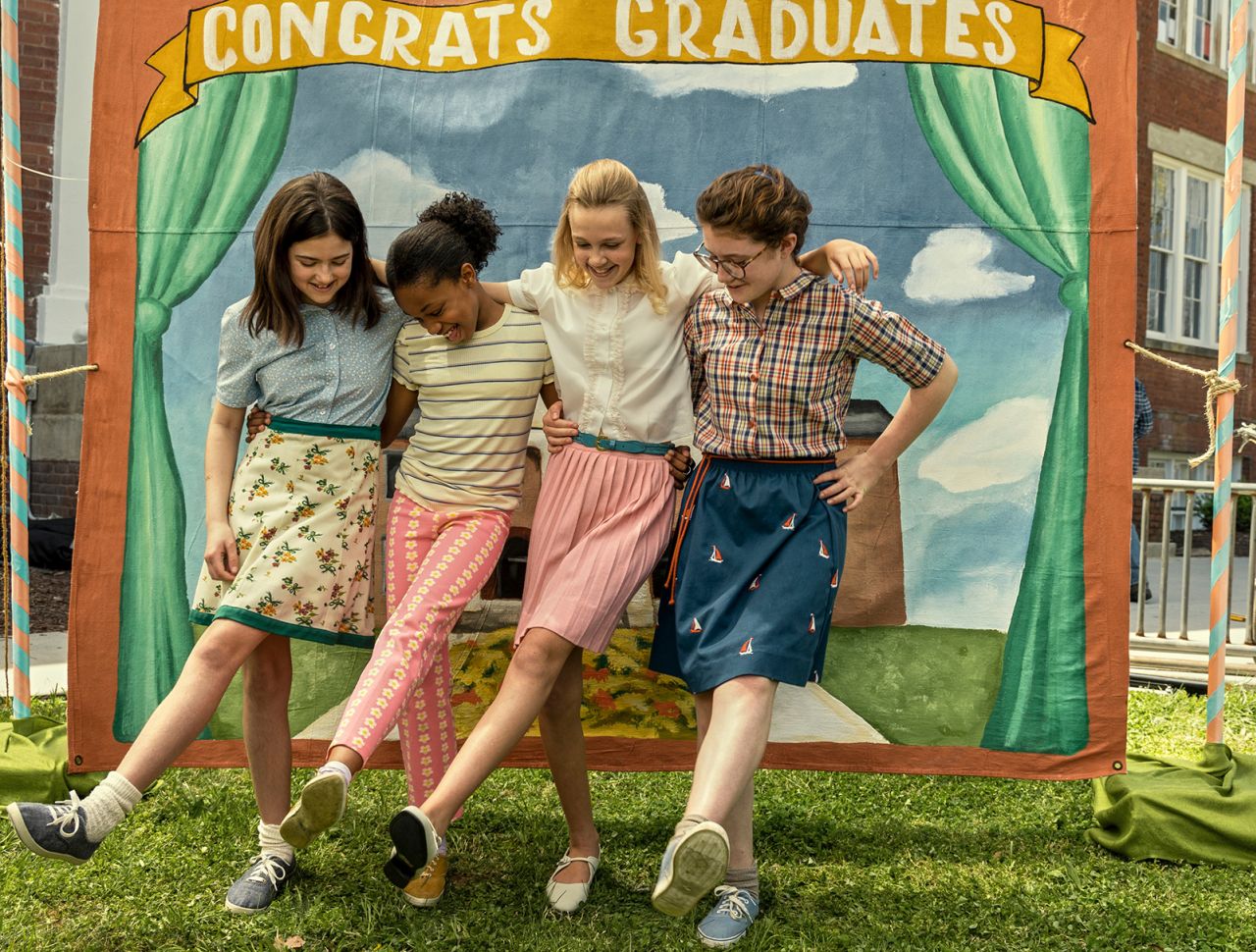 V.T. Nayani feels similarly. Nayani, a filmmaker who grew up in Toronto as the daughter of Sri Lankan refugees, said her body developed earlier than many of her peers, but she didn't feel like she could talk to anyone about it. Blume's novels allowed her to explore some of her questions without judgment – and helped her understand there was nothing to be ashamed of.
"It's almost like I was in conversation with her characters privately, and I was able to have the conversations that I maybe was embarrassed or afraid to have in my friend circles," she said.
Thousands of children felt so seen by Blume that they wrote letters to her, asking the author their most burning questions and confiding in her. Often, Blume would write back. Those intimate correspondences, some of which are shared in "Judy Blume Forever," capture just how comfortable so many kids felt opening up to her.
"First of all, how do you know all our little secrets?" Lorrie Kim, who started writing to Blume at age 9 and is now an author herself, said in one of her letters. "In reading 'Are You There, God? It's Me, Margaret,' I found that Margaret's problems were very like my own, for my mother is Buddhist and my father Christian. Also, I am not yet growing, and several of my fourth grade classmates wear bras."
Her characters continue to charm readers
With the endless entertainment options at our fingertips now, it might seem surprising that kids still delight in Blume's stories.
Her low-stakes tales about an older sibling exasperated by a rambunctious little brother ("Tales of A Fourth Grade Nothing") or an imaginative 10-year-old girl in post-WWII Florida ("Starring Sally J. Freedman as Herself") can feel relatively quaint today. But they still resonate, said Lessa Kanani'opua Pelayo-Lozada, president of the American Library Association.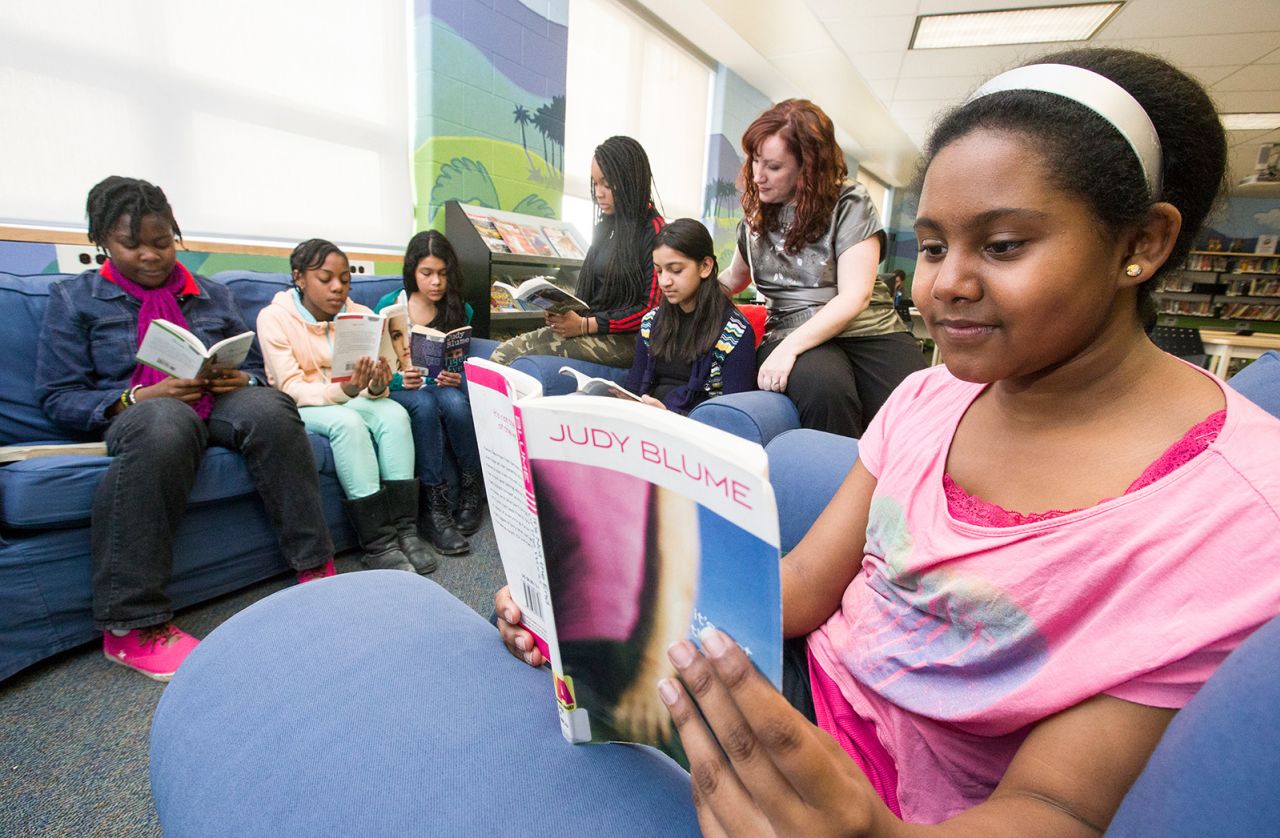 "As a children's librarian and as a teen librarian, I've seen the enduring allure and love of Judy Blume," she said. "Those same kinds of experiences that I related to (in 'Tales of a Fourth Grade Nothing') all still ring true with children today, and I think that just speaks to Judy Blume's writing, as well as her understanding of the experience of life."
Perla Lozoya, a fourth grade teacher in El Paso, Texas, sees this every year when she reads Blume's "Fudge" series with her class. Her students "absolutely love" the books, which take place in a world not unlike our own. But unexpected events keep readers on their toes – the characters swallow turtles and get trapped in elevators, and pet birds utter catchphrases like "bonjour, stupid!"
Blume's vibrant characters and zany scenarios, along with her conversational prose, succeed in engaging even those students who otherwise haven't shown an interest in books, Lozoya said.
"Her books have made a lot of my students fall in love with reading," she added.
She influenced a new generation of storytellers
Whether you're a Judy Blume superfan or whether you've never read her books, you've likely felt her influence on pop culture.
There are numerous books, TV shows and films today that capture what it's like to be a young person in all its tenderness and uncertainty. It was Blume who blazed the trail, said Davina Pardo, who co-directed the documentary "Judy Blume Forever," in a conversation over Zoom. Blume's characters talked openly about periods and female sexual pleasure, and expressed thoughts both mundane and profound. The way she depicted the interior lives of girls was revolutionary.
"That has led to a whole slew of work by all kinds of creators where the girls' experience matters," Pardo said.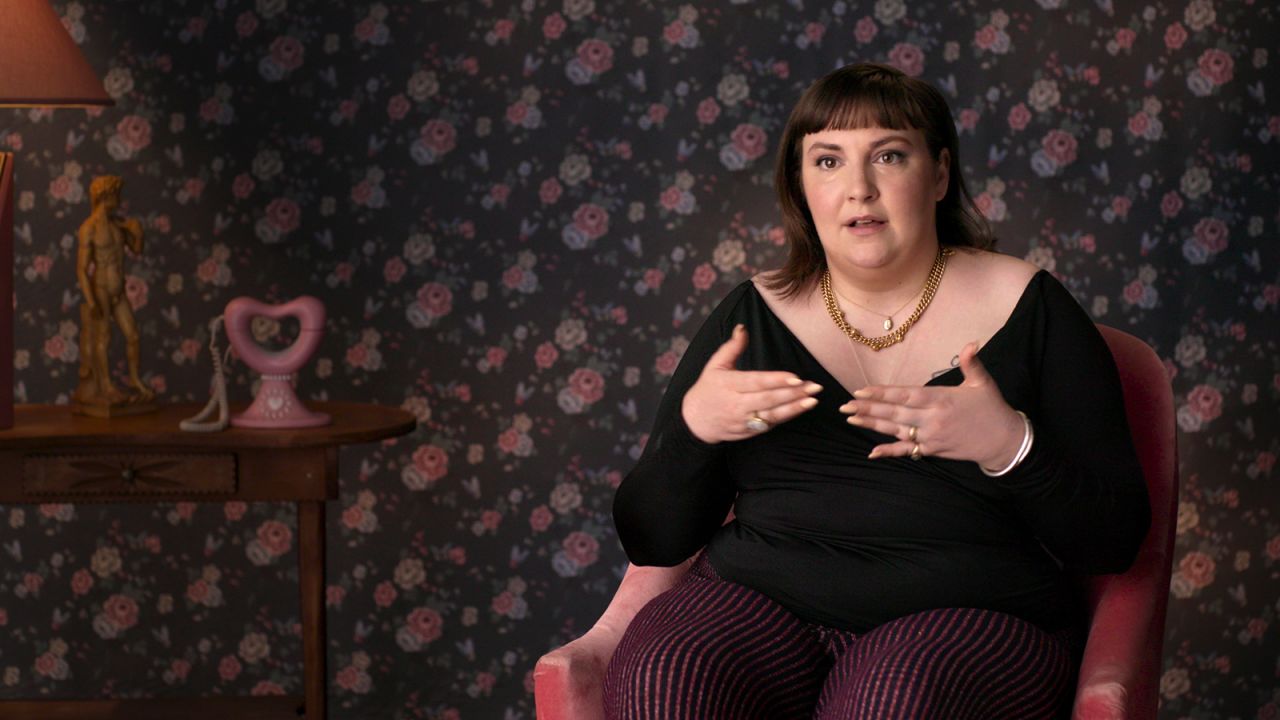 Those creators include YA author Mary H.K. Choi, "Girls" creator Lena Dunham and PEN15 co-creator Anna Konkle – several writers featured in "Judy Blume Forever" – who nod to Blume as an inspiration. Blume also paved the way for writers like Alex Gino and Jason Reynolds, who center the experiences of queer and Black children (and whose books face challenges and bans today).
Harry, the Sydney-based young adult author, said Blume has also had an enormous influence on her career. Blume's fearlessness in addressing periods inspired Harry to write more openly about menstruation in her novel "Are You There, Buddha?," which is a direct homage to "Margaret." But in Harry's novel, the main character considers newer products like period underwear and menstrual cups and begs Buddha for her period to not arrive. Her protagonist is also deeply concerned by climate change, like many young people today.
"I'm trying to reflect what it is actually like to be a young person in today's society," Harry said.
Society has changed since Blume's most popular novels were first published – some of those changes can be seen in newer editions of "Margaret," which reference pads and "Tampax" instead of sanitary belts. But there are some things that haven't changed – feeling like your parents don't understand you, feeling insecure around your peers, wondering whether your worries are normal.
Blume may not have imagined that young people would still be reading her books so many years later. But as Reynolds puts it in "Judy Blume Forever," she didn't have to.
"I think she wrote her books to be timely," he said. "And they were so timely that they became timeless."
Top image: Books written by Judy Blume, at her bookstore in Key West, Florida, in January 2023.
Add to queue: Coming of age
Watch: Judy Blume Forever (2023)
Davina Pardo and Leah Wolchok offer a look back at Judy Blume's life and career, from her correspondences with young readers to her battles against censorship. At a time when books that address racial and LGBTQ themes are under attack (and as Blume has emerged as one of their fiercest defenders), their documentary is timely as ever.
Watch: Turning Red (2022)
Like Judy Blume before her, Domee Shi embraces and celebrates one of life's most awkward phases in this Pixar film about a 13-year-old girl named Mei. "This movie is actually is for 13-year-old Domee that was in a bathroom, horrified, thinking that she had crapped her pants. And too afraid to tell her mom or ask anybody about what was going on," she told Uproxx last year.
Watch: PEN15 (2019)
Maya Erskine and Anna Konkle play 13-year-old versions of themselves in this comedy series that takes us right back to middle school. It's an excruciating watch, and we mean that in the best way.
Read: "Brown Girl Dreaming" by Jacqueline Woodson (2014)
This memoir tells the story of Woodson's childhood in South Carolina and New York in the '60s and '70s as she came to terms with the legacy of Jim Crow and the civil rights movement. Written in verse, this moving title won the National Book Award and was a Newbery Honor winner.
Read: "Angus, Thongs and Full-Frontal Snogging" by Louise Rennison (1999)
The first of 10 books in Rennison's "Confessions of Georgia Nicolson" series, this young adult novel is written as the diary of a snog-infatuated teenage girl in England, replete with the angst and awkwardness that define adolescence.