Story highlights
Fashion designer Erdem Moralioglu finds inspiration in beautiful books
In 2015 he published Erdem X to celebrate 10 years in business
He won the 2014 British Fashion Council's Womenswear Designer of the Year award
When we meet Erdem Moralioglu in London, two weeks before his Autumn-Winter 2016 runway show, he's in good spirits. Thumbing through books on theater design, haute couture, and Picasso in the Victoria & Albert Museum's National Art Library in London, he seems at ease.
"I went to the Royal College of Art, which is literally just up the road," the Turkish-Canadian designer says. "In my first year it was exciting to have access to places like this, to be able to do research here was so amazing to me."
Moralioglu, 39, is one of London's most respected designers, earning commercial success and critical accolades (most recently the 2014 British Fashion Council's Womenswear Designer of the Year award) with a feminine aesthetic that straddles fantasy and reality.
He traces his fondness for books to childhood, when his mother would show him art books before bed. Later, he remembers pouring over Richard Avedon's book of photos from Andy Warhol's studio, and former Vogue editor Diana Vreeland's Allure in the library of his suburban Montreal high school.
"For so much of my adolescence, I was thinking about escape," says Moralioglu, who moved to London in 2000. "These odd, bizarre contrasts gave me the idea that there was a great big world out there waiting for me."
Today, books are a recurring part of his creative process. Most collections start with him pouring through various publications – at the library, in his studio, at the counter of Donlon Books in East London – looking for "the trigger."
"It's something that's going to be the catalyst for your work. It can often come in the form of an image, a story, or it could be a scene from a movie. You're constantly hungry for that trigger, and mine tends to be found in books," he says.
Sometimes this inspiration manifests itself in literal ways. His floral-heavy Spring-Summer 2012 collection, for example, bloomed from Françoise Sagan's 1950's coming of age novel Bonjour Tristesse. More recently, his Spring-Summer 2016 collection – all Victorian silhouettes, embroidery and lace – was sparked by stories of loneliness and madness on the frontier.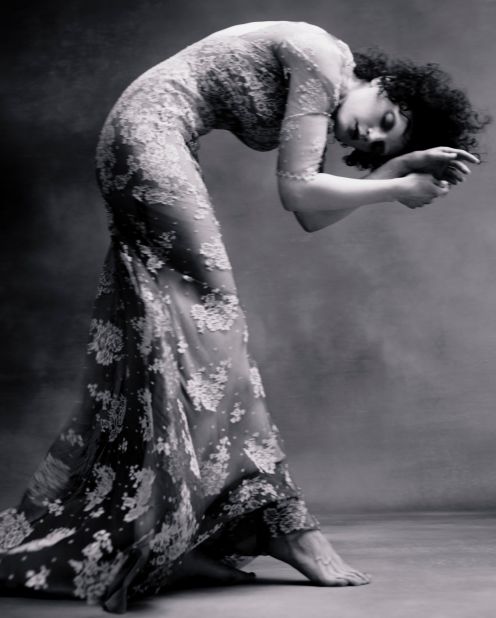 Erdem X - 10 years of inspired design
"One book that I found really inspiring was Willa Cather's O Pioneers! which describes the idea of Europeans who were displaced in the wild plains of America," he says. "It was very much a trigger for what the collection would be, right down to the fabrics I was looking at."
Last December, roles were reversed when he created his own publication. Marking 10 years in the business, Erdem X is a limited folio of his favorite designs photographed by Sølve Sundsbø, and laudatory essays by the likes of American Vogue editor Anna Wintour and fashion critic Suzy Menkes. Hand-bound and hand-printed by luxury goods brand Smythson, covered with silk from his first collection, it feels substantial and personal.
"Designing that was such a pressurized thing," he said. "Every aspect had to be perfect."
The designer is now done with looking backwards; it's a new year, and he's got a lot to plan for. Despite only recently opening his first store in London last year, Moralioglu is already thinking about a second, hopefully in New York. But, as always, his foremost concern is the next collection, keeping his eye open for the next trigger.
"There are so many exciting things happening, and about to happen," he says. "I'm really excited about the future."
Watch the video to find out more about Erdem's life-long passion for books.