Editor's Note: Untold Art History investigates lesser-known stories in art, spotlighting pioneering artists who were overlooked during their lifetimes, as well as uncovering new insights into influential artworks that radically shift our understanding of them.
Throughout Evelyne Axell's short but radical career, the Belgian artist revered the female body in psychedelic hues rendered in gleaming enamel. Nude women recline in acid green or cerulean blue fields under open skies; in one portrait, bodies and landscape become indistinguishable, with rings of colors forming the volume of a perm and tufts of grass the pubic hair.
She delighted in double meanings. Axell's most famous artwork, of a woman licking an ice cream cone, could be both a summery advertisement or an explicit pornographic scene. She named another painting, of red heels on a gas pedal, "Axell-ération" — an implied self-portrait, like many of her works.
But the young actor-turned-Pop artist, who was working in the 1960s and early '70s and had been trained by the famed surrealist artist René Magritte, had her career cut short. In 1972, only a handful of years into painting, she died in a car crash and faded into relative obscurity. Only in the past decade as curators have revisited the pop art movement beyond celebrated male artists — such as Andy Warhol, Roy Lichtenstein and Richard Hamilton — has Axell arisen as one of the many women co-opting mass media to engage with the social structures and politics of the '60s.
"If you asked almost anybody to name a woman pop artist, you would probably get a blank stare," said Catherine Morris, a curator at the Brooklyn Museum, which hosted the touring show "Seductive Subversion: Women Pop Artists, 1958–1968" in 2011. The landmark group show featured Axell and contemporaries including Pauline Boty and Chryssa.
"(If this) period of emergence of women Pop artists had even been a couple of years later, we probably would have been more aware," Morris continued, pointing to the 1970s as a turning point for women artists in the wake of second-wave feminism. "This whole group of women who covered this decade were dramatically overlooked."
Since "Seductive Subversion," which first exhibited at The University of the Arts in Philadelphia, Axell's work has been included in a host of significant group shows that take a more expansive, international view of pop art and foreground women. And in 2021, she achieved a significant posthumous milestone, with the Museum of Modern Art in New York adding "Axell-ération" to its collection. But institutional solo exhibitions remain few and far between, with retrospectives hosted by Museum Abteiberg in western Germany and the remote Swiss Alps art center Muzeum Susch 10 years apart. (Perhaps, in part, because of her limited output.)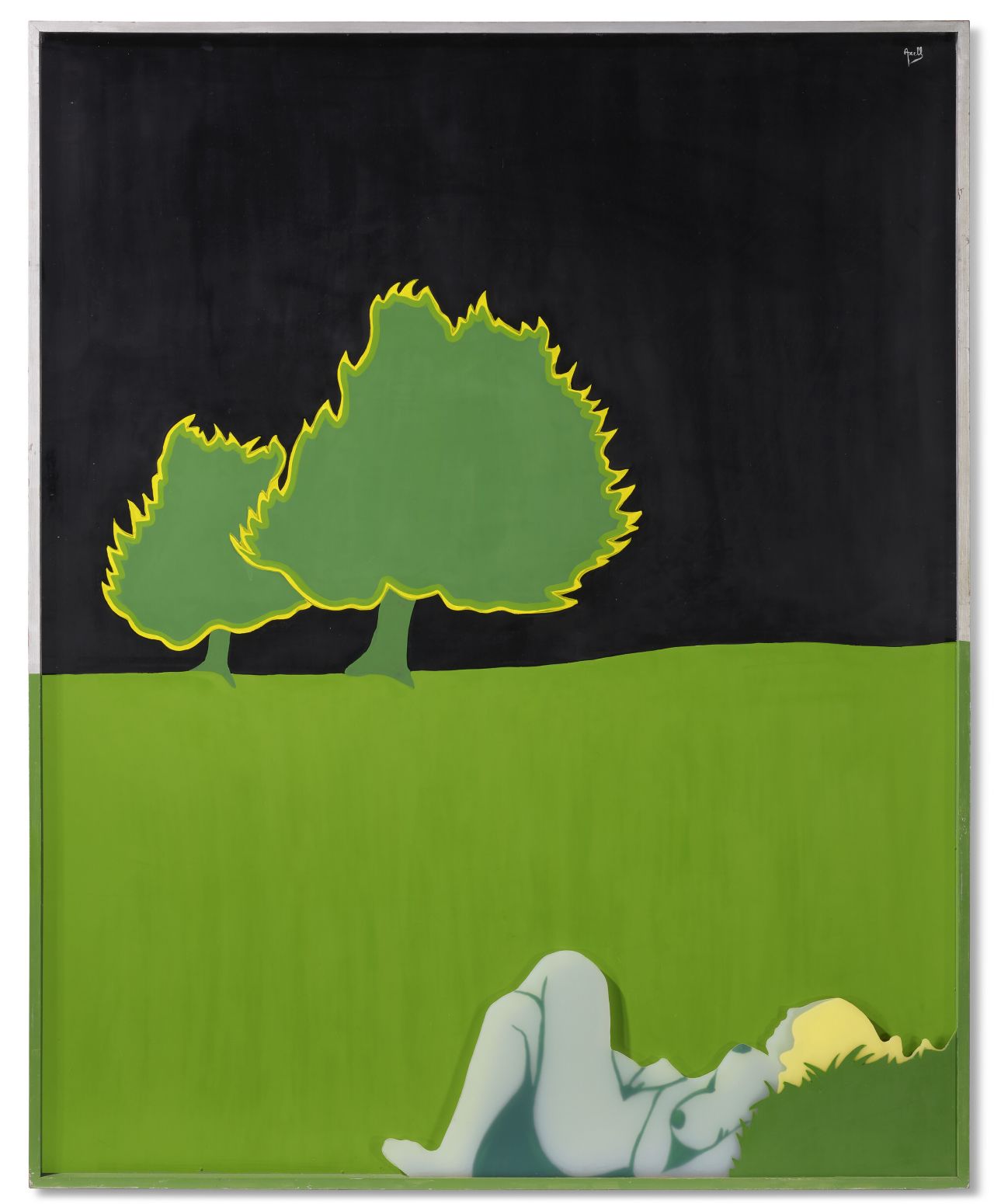 Now, two of Axell's playful, erotic artworks— both painted with her signature application of enamel on plexiglass — are poised to make history at Christie's, in her first major New York sale. "Paysage" a dreamy pastoral nude, is expected to surpass her record of $140,000, set in 2017, with a high estimate of $200,000; "L'Amazone", a sensual blue-ombre hued portrait, could also come close at $120,000. But such sales for Axell are infrequent, according to Sara Friedlander, Christie's deputy chairman of post-war and contemporary art.
"She made very little work — she was 37-years-old when she died," Friedlander said in a phone call. "So, in a way, the market doesn't have enough to know what to do with her. These (paintings) are very special and very rare."
An incomplete legacy
The decade following Axell's death saw the emergence of a number of women artists who unabashedly expressed female sexuality, painting and photographing their own bodies, and subverting erotic or pornographic imagery. Artists such as Joan Semmel and Marilyn Minter believed that feminism should be inclusive of sexual agency, but as Morris explained, they faced criticism for doing so.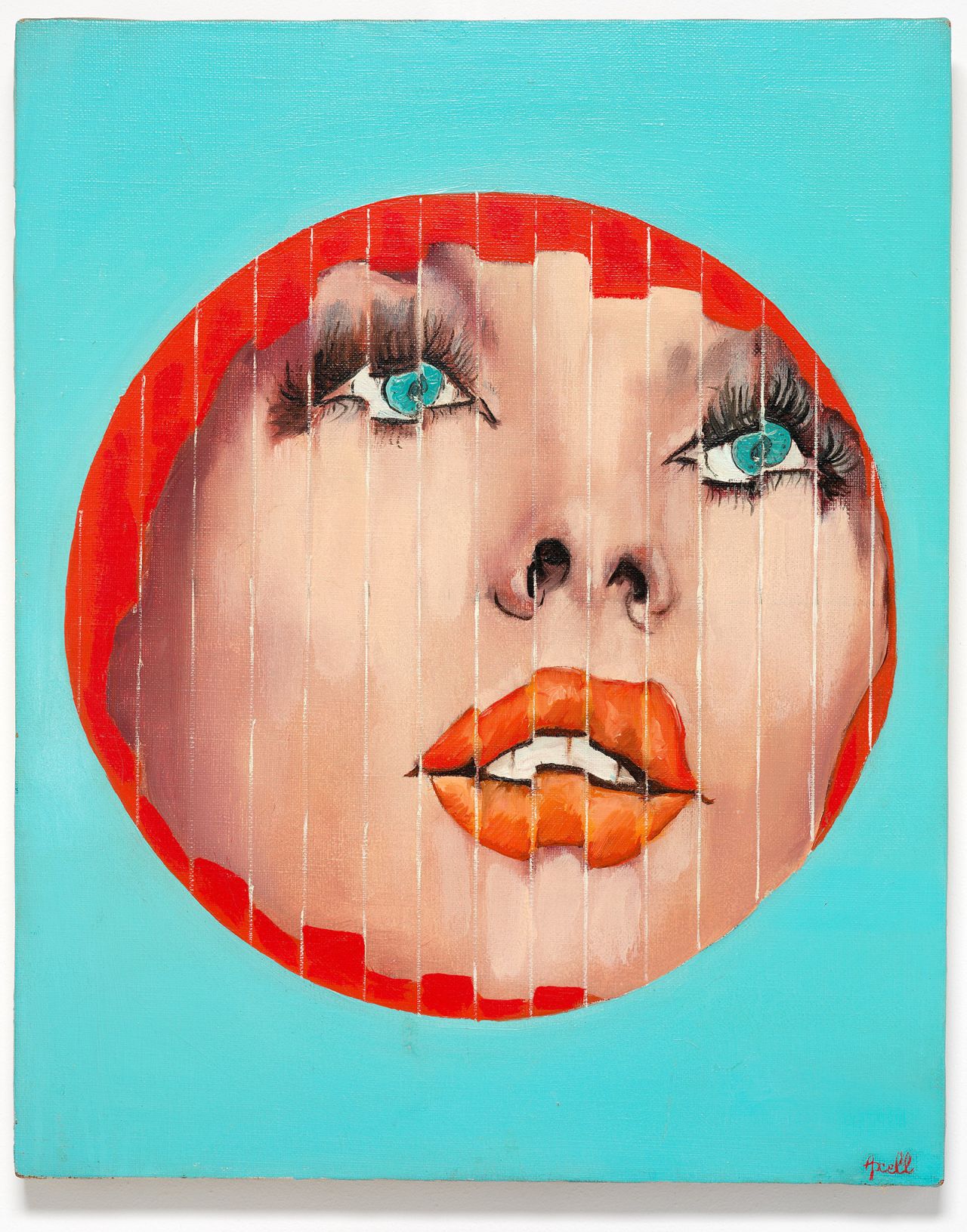 "The feminist artists who emerged in the 1970s and into the 1980s and 90s were very much taken to task by orthodox feminism in relationship to them utilizing their own sexuality, their own bodies, their own beauty," she said.
Axell might have been part of this crucial wave; curators and scholars are still unpacking her prescient feminist ideas, and the paradisical world she set them in. Instead, she hid her identity, signing her works with only her last name, after facing derision from male art critics, according to the exhibition at Muzeum Susch. Her stylistic approach — a mix of pop art influences and dreamy surrealist settings — is still underrecognized, according to Morris.
"She acts as a historical bridge (between surrealism and pop art)," she said. "And I think that that's something that's dramatically unexplored."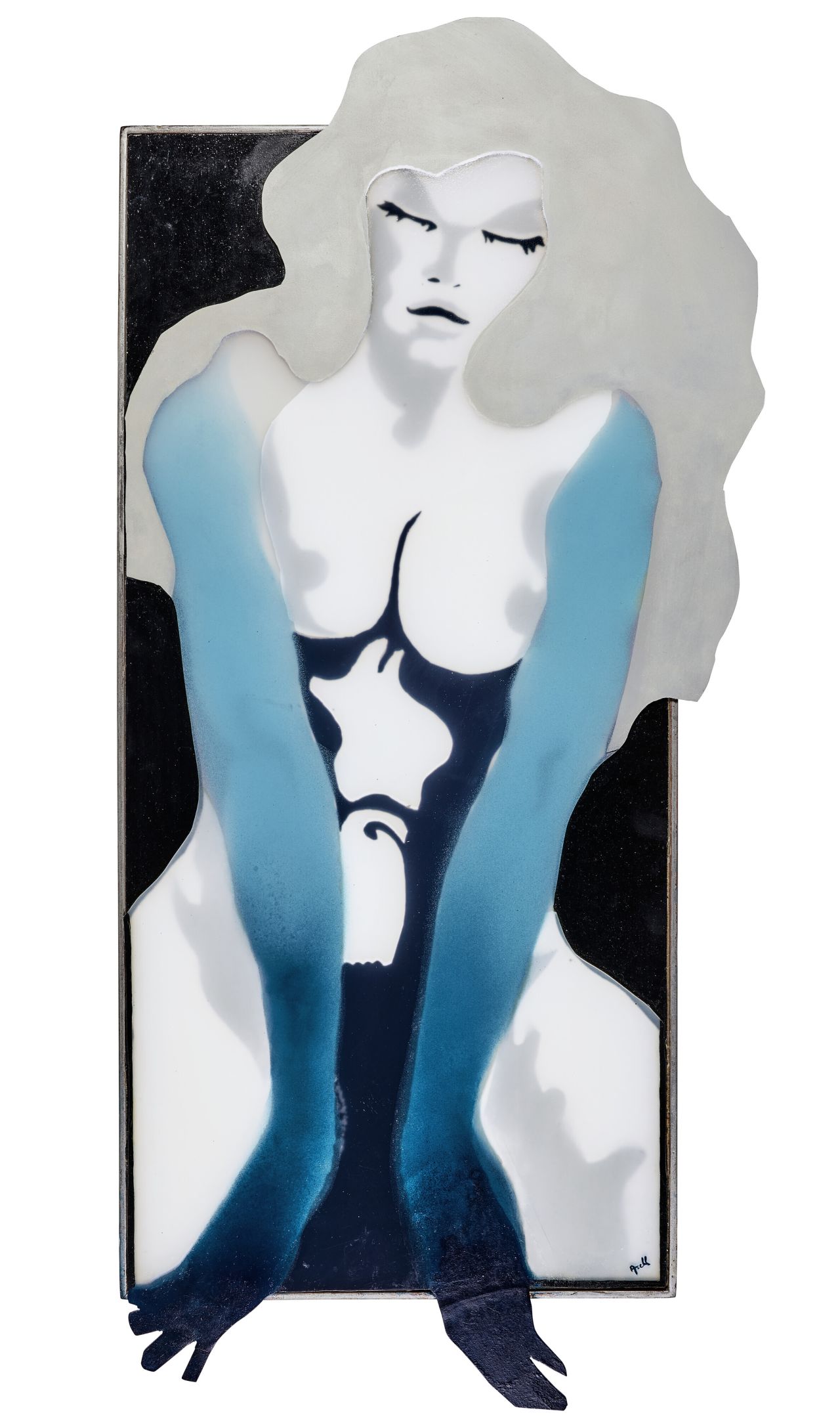 Skilled at challenging expectations around her own beauty, sexuality and sense of self in her work, Axell was also politically engaged, producing portraits of the African American activist Angela Davis and a painting responding to the Kent State campus shootings in 1970.
"Despite all aggressiveness, my universe abounds above all in an unconditional love for life," Axell said in her only interview in 1970, according to a publication by Muzeum Susch. "My subject is clear: nudity and femininity experiment in the utopia of a bio-botanical freedom; that means a freedom without frustration nor gradual submission, and that tolerates only the limits that it sets itself."
One of Morris' favorite works, shown at the Brooklyn Museum, embodies this spirit: an abstracted view of a woman's torso, the curves of her body like peaks and valleys, her vulva covered in a real tuffet of green fur. Called "Petite fourrure verte" or "Small green fur," the intimate perspective was based on a photograph Axell's filmmaker husband, Jean Antoine, had taken of her.
"It's from 1970, just a couple years before her death," Morris said. "So for me, it really epitomizes what would have been — what was to come."
Top image: "Axell-ération" from 1965.