Fashion icon Karl Lagerfeld's beloved cat, Choupette, did not make an appearance at the Met Gala, despite the event's theme honoring her late owner. But a few attendees made sure Choupette stayed top of mind.
Doja Cat and Jared Leto both channeled the blue cream Birman with their Met Gala looks, transforming into Choupette in a mishmash of camp, couture and cat.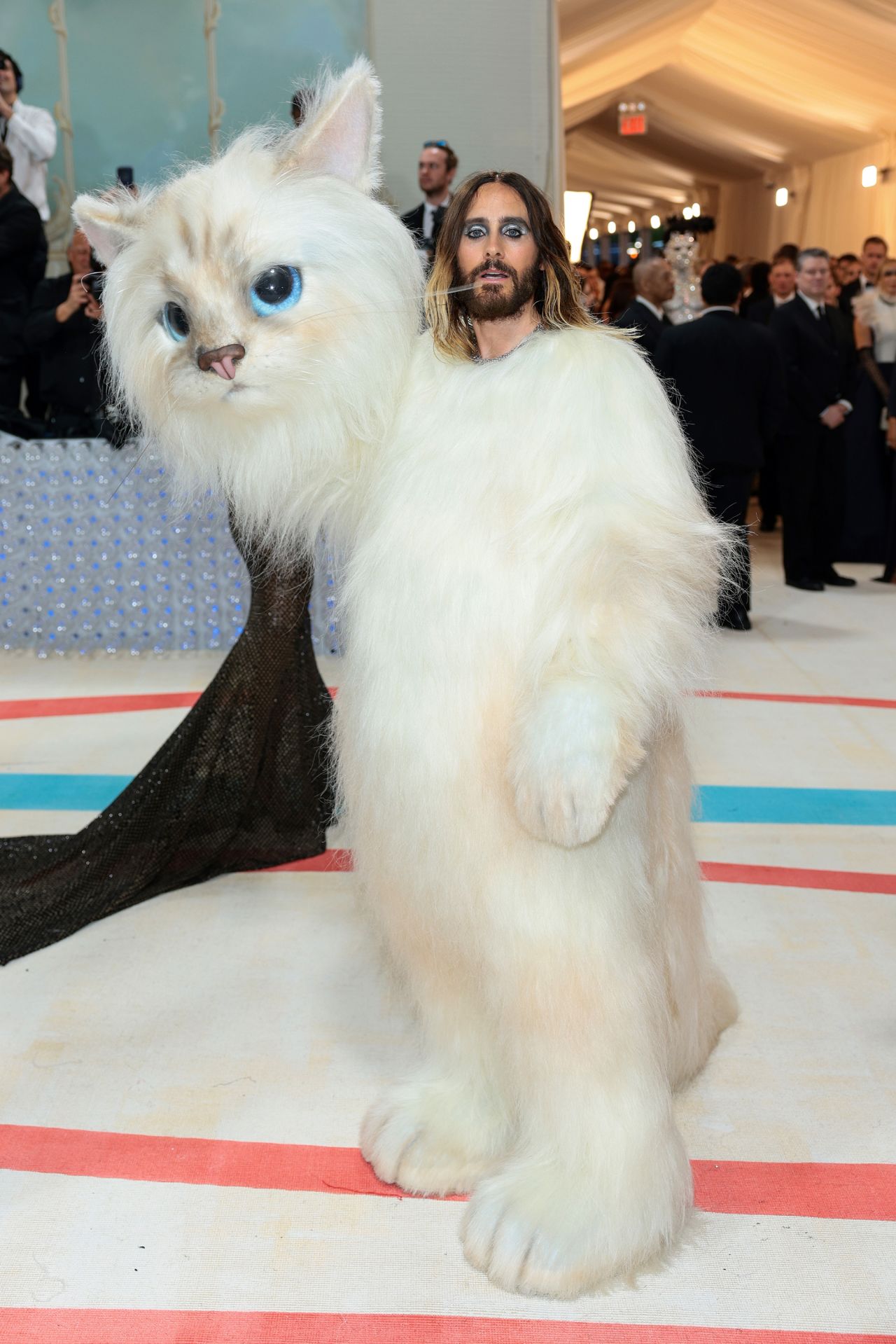 The Grammy-winning rapper wore a silvery hooded Oscar de la Renta gown — complete with cat ears — along with feline facial prosthetics and sharpened talons on her nails. During her interview with La La Anthony on Vogue's red carpet live stream, she punctuated her sentences with a few "meows."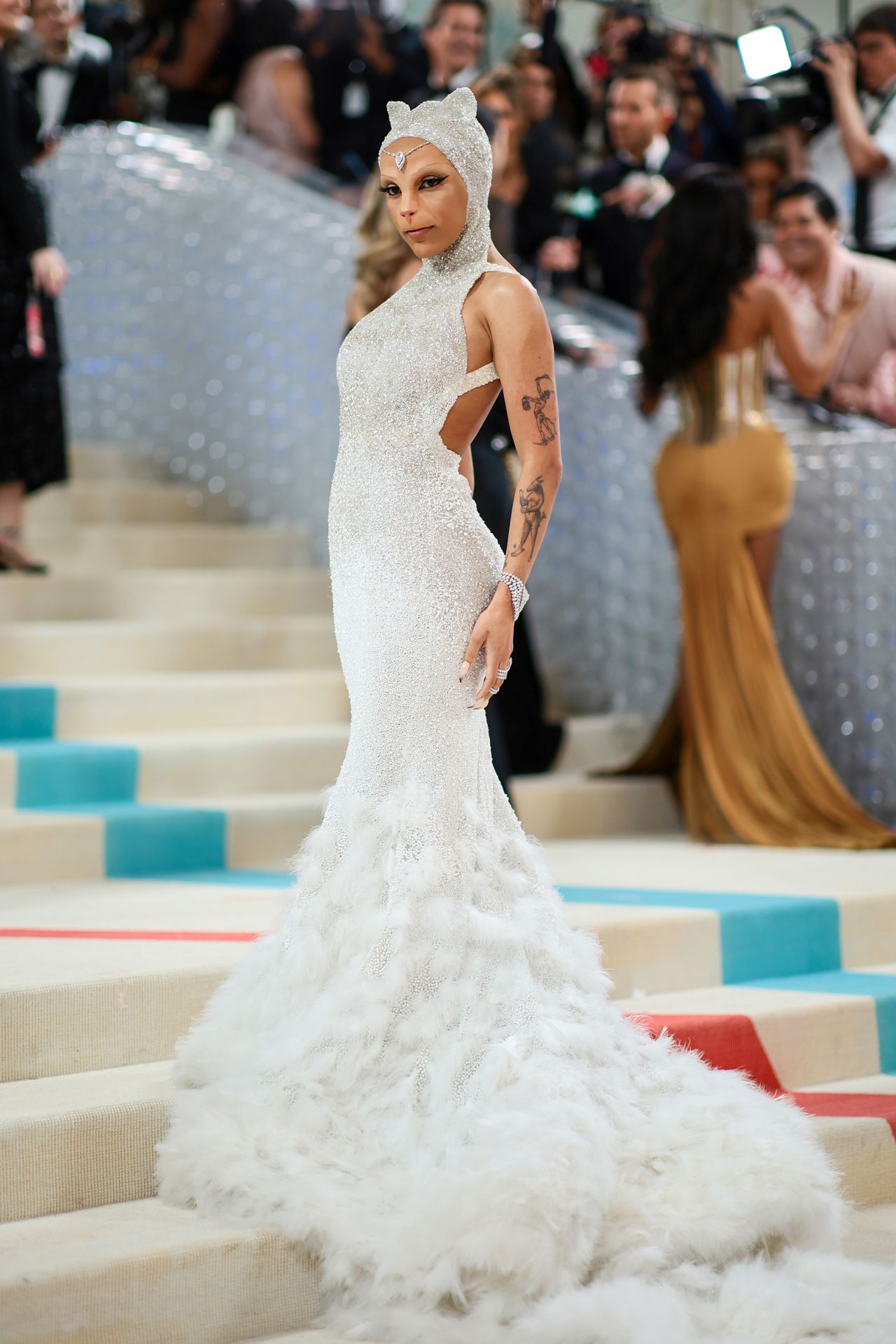 Leto arrived minutes later, unrecognizable at first in a head-to-toe cat costume. (Nick Jonas said on the Vogue live stream that it looked as though Leto "came as a furry.") He was dressed as the unofficial mascot of the night, Choupette, with white fuzzy paws and a massive cat head that appeared to have Choupette's striking blue eyes. Leto removed the costume head to reveal himself after anonymously giving interviews in broken French and later swapped the literal catsuit for a monochromatic look with a studded cape.
Other guests honored Choupette in subtler ways: Janelle Monae, who shed layers of their Thom Browne look as they walked the carpet, held a Choupette-shaped handbag in the style of Browne's signature Hector bag. "SNL" actress Chloe Fineman also paired her gown with a Choupette-shaped purse by Judith Leiber, this one in a bedazzled pink.
Choupette, 11, was expected by many to attend this year's event given how important she was to Lagerfeld, who died in 2019. But she opted to "stay peacefully and cozy at home," her agents said Monday, rather than hog the spotlight at the Met.
"We pay tribute to my Papa every day since his parting and we are very moved to see one more day dedicated to him," read a post on Choupette's official Instagram account.