Swiss designers aren't reinventing the wheel. Instead, they're trying to perfect it. At least that's the impression given by the 45 nominees for this year's Design Prize Switzerland, an annual award recognizing excellence in Swiss design. Chosen from a pool of 420 submissions across 12 categories, they offer inventive solutions to meet society's current demands.
"A (nominated) product or project has to cater to a need of the society, or to substantially improve existing product or purpose typologies," prize curator Michel Hueter said of the nominees. "The view on the potential penetration into the market (is also important), so the benefits of a design-solution become effective by being available."
This balance of capitalist pragmatism and ingenuity is most obvious in contenders like Stadler Rail's high-speed train optimized for riders with mobility issues, and FluidSolids' biodegradable composite material. It can also be found in Nanuu, a transforming wooden children's toy, and Integral Ruedi Baur's clever take on 1930s pictograms for Manifesto 11.
However, it's the emphasis on quality that Heuter said reflects a "very Swiss way of working," and is what will, hopefully, result in the designs' international traction. "Switzerland's only positioning option in the global market is quality and innovation and quality and innovation again," he said.
This year's victors will be announced at a gala dinner in Langenthal, Switzerland on Nov. 3. Ahead of the ceremony, take a look at some of the most compelling finalists.
Stadler Rail EC250 Giruno train by Nose Design Experience
Category: Design Leadership Prize, Focus Aging Society. Designed by the Nose Design Experience firm for Swiss Federal Railways, the high-speed Giruno train was designed to maximize comfort and ease of use for families, the elderly and people with disabilities. Braille seat numbers, for example, help the visually impaired, while low-floor access and a wide interior layout make each car easier to navigate by wheelchair.
Manifesta 11: What People Do For Money by Integral Ruedi Baur
Category: Communication. Integral Ruedi Baur's visual branding for the 11th edition of the Manifesta art biennale, held in Zurich last year, was inspired by the Isotype pictorial language developed by philosopher Otto Neurath and German artist Gerd Arntz in the 1930s. The bold, black-and-white typography and pictograms were used for promotional materials, and were also installed around the city, creatively commenting on the theme of the biennale, "What People Do For Money," throughout the city.
WEDA Bench by Daniel Wehrli for Zoom by Mobimex
Category: Furniture Design. A delicate skeleton and minimal backrest are to thank for the WEDA bench's lightweight, unassuming design. Because the bench is curved at each end, sitters can comfortably recline while facing one another during conversation.
Hysteria by Stefanie Biggel
Category: Fashion Design. Stefanie Biggel, who is now based in Athens, Greece after stints in Paris and London, was inspired by a multifaceted concept of womanhood that incorporates sex, social media, and apocalyptic angst. Some pieces from the made-to-order collection were designed in collaboration with textile artist Klaus Jürgen Schmidt.
Milvus Milvus by Martin Noël and Tibo Smith
Category: Rado Star Prize Switzerland for Young Talents. The Rado Star Prize Switzerland for Young Talents will also be awarded at the Design Prize Switzerland ceremony. Among the nominees are Martin Noël and Tibo Smith, whose mobile architecture concept is surprisingly traditional. Three wooden boxes are pulled through the Swiss plains by a donkey. When its rider requires rest, he can take apart and unload the boxes to construct a tent, complete with kitchen, shower, bed and stove.
Aebi Terratrac TT281 by Paolo Fancelli
Category: Product, Investment Goods. Aebi tractors were developed in the 1970s specifically to navigate Switzerland's rough, steep mountains slopes. The new TT281 can tackle the elements with the ease of its predecessors, but comes with a sleeker, more compact design.
FluidSolids Biopolymers
Category: Product, Investment Goods. Made from industrial waste from the processing of renewable materials, FluidSolids offers a strong, non-toxic, biodegradable and attractive material that could be used in place of conventional materials like wood, metal and plastic. Its finish, durability and other physical qualities can be customized to fit consumer needs.
Nanuu by Chantal Bavaud Product Design
Category: Product, Consumer Goods. Nanuu's simple plywood form presents a creative challenge for a child's imagination. Depending on how you assemble its six components (a curved shell, two slats, two safety slats and a textile element), Nanuu can serve as a rocking horse, car, dollhouse and more.
Sol Sol Ito eyewear by Monika Fink and Sandra Kaufmann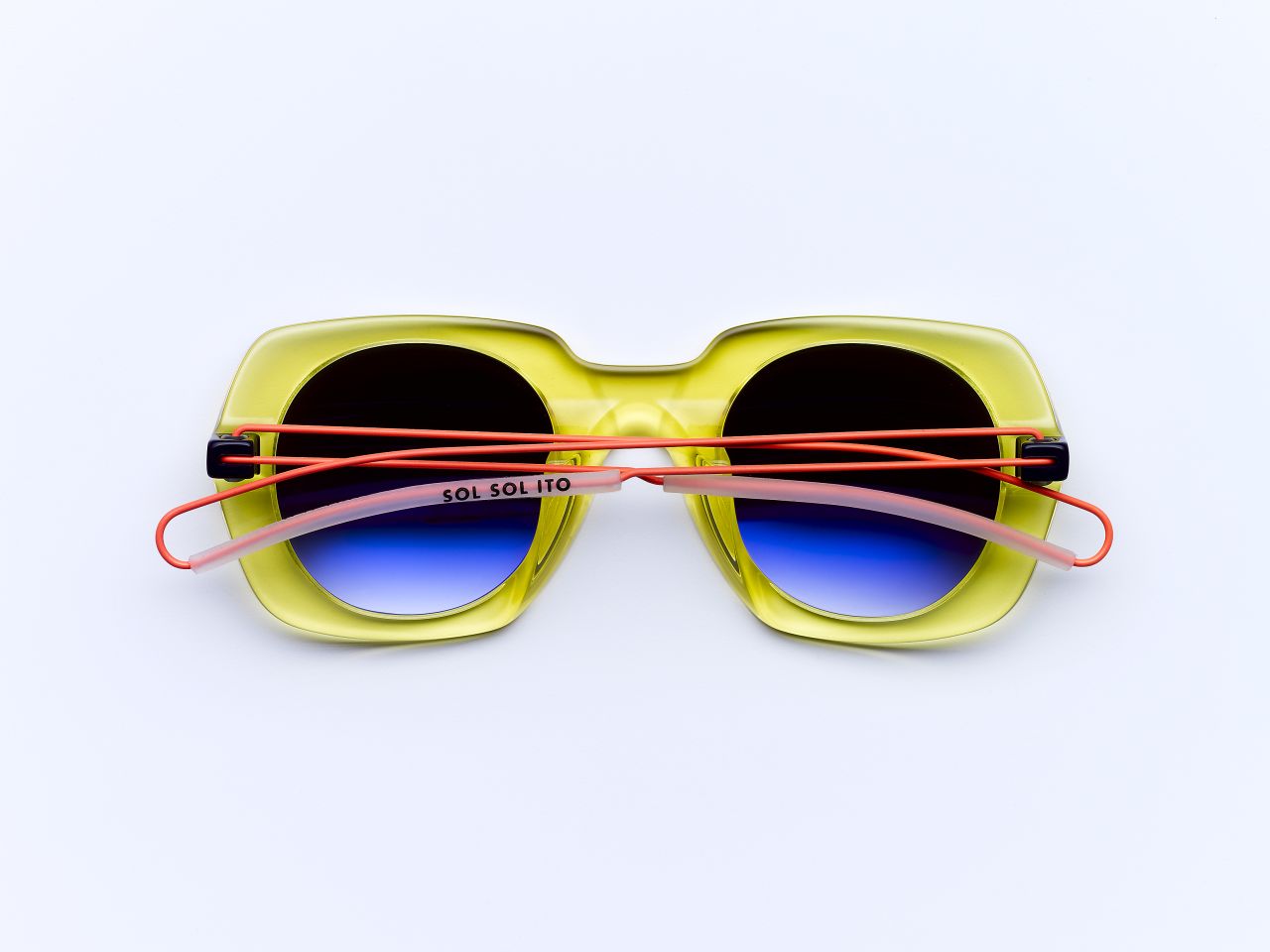 Category: Product, Consumer Goods. Given that founders Monika Fink and Sandra Kaufmann are a design engineer-turned sculptor and co-head of industrial design at Zurich University of the Arts respectively, it comes as no surprise that Sol Sol Ito has based its brand on technical innovation. Each pair, manufactured in batches of 50, are equipped with replaceable steel arms, proprietary screwless hinges, and silicone tubes that add style and comfort.