Story highlights
Historic sites in China are relocated to make way for new developments, or for conservation purposes
This controversial practice has been a trend since the early 2000s
China has recently tightened rules surrounding structure relocation
The imposing Zhangfei Temple in China today overlooks a beautiful section of the Yangtze River. But when this elaborate building was first built during the Song dynasty (960 to 1279) – it was rebuilt in the same place in 1870 after a major flood – it had a different view completely.
Commemorating legendary military leader Zhang Fei, who lived during the tumultuous Three Kingdoms period, the temple was originally erected in Yunyang, Chongqing province, on a steep hillside facing the river – its design intended to integrate with the dramatic landscape.
But in 2000 it was relocated 20 miles (32 kilometers) at a cost of more than $12 million, according to state broadcaster CCTV. The temple shifted to the bottom of the Feifeng Mountain during the construction of the Three Gorges Dam, which began in 1994.
The Zhangfei Temple is by no means the only historic monument in China to have been transplanted.
In recent years, the practice of taking apart inconveniently located historic structures and reassembling them elsewhere has become a national specialty, with a whole industry emerging to cater to this engineering feat.
Some firms slide buildings into their new position on rails.
Others dissemble them from roof tile to foundation and rebuild them in a new continent.
A new map
Over the past half century, China's landscape has been redrawn.
Between 1995 and 2015, the urban population in China increased from 352 million to 771 million, according to the National Bureau of Statistics of China. There are now 14 cities with more than 5 million residents. And in 2016 alone, China built 84 skyscrapers, according to the Council on Tall Buildings and Urban Habitat.
As aggressive urbanization swept the nation, tens of thousands of historic sites were lost. Relocation became a preferable alternative to demolition – and there was precedent for it.
In 1964, the ancient Abu Simbel temples in Egypt, which had stood for more than 3,200 years, had been relocated 656 feet (200 meters) to make way for the construction of the Aswan Dam.
That project paved the way for other nations, such as China, to rejig their cultural landscape, Hoyin Lee, associate professor in architectural conservation at the University of Hong Kong, tells CNN.
"(The move in Egypt) led some people to think that relocation is okay. But we're talking about irreplaceable artifacts," Lee says.
New millennium
China started moving monuments on a noticeable scale "at the turn of the millennium", according to Lee.
In 2001, the Jinlun Guild Assembly Hall, in the southern megacity of Guangzhou, was one of the first structures to be completely relocated in China. Built in the early 1700s, during the Qing Dynasty, it was moved 264 feet (80.4 meters) to enable the construction of Kangwang Road, to link the northern and southern areas of Liwan District.
In 2003, the Shanghai Concert Hall experienced a similar fate. Built in 1930, it was moved to make way for the construction of Yan'an Elevated Road.
First, the building was raised 5 feet (1.4 meters), placed on a pre-made track and slid 218 feet (66.4 meters). Then it was again raised by 6 feet (1.88 meters), while a new foundation for the building was constructed under it.
Meanwhile, Zhengguanghe Building, a six-story warehouse in Shanghai, in 2013 – designed by British architect George Wilson and constructed in the 1930s – was shifted 125 feet (38 meters) to accommodate local redevelopment.
And the Hankou Yiyong Fire Association, a building erected by local firefighting volunteers some 100 years ago and which is classed as a historic site in Wuhan, Hubei province, made news in 2011 when it slid 295 feet (90 meters) on a set of rails.
The land it was located on had been purchased by real estate developers, according to the China Construction Engineering Management Association.
"China is going through a time of major development and people are feeling a conflict between preserving historical buildings and achieving economic growth," Tang Guo-wah, a professor at Guangzhou University's School of Architecture and Urban Planning, tells CNN.
"(As a result) we are seeing the incorrect handling of structures like tearing them down, or relocating them."
A slice of history
One of China's most dramatic relocation projects spanned two continents.
With its beautiful carved-brick exteriors and grand reception halls, Yin Yu Tang was a typical 18th century ancestral home of a Chinese merchant family.
But this property, which was built in Huizhou, in Anhui province, was transplanted in the late 1990s to the Peabody Essex Museum (PEM) in Salem, Massachusetts, in a massive logistical feat.
Nancy Berliner, now a curator of Chinese art at the Museum of Fine Arts, Boston, came across Yin Yu Tang in Anhui while working with the PEM and researching Chinese vernacular architecture and furniture in 1996.
"A neighbor opened the doors for me to peek in," she tells CNN, and it transpired that the family who owned it were looking to sell the property.
The PEM acquired the house for an undisclosed sum.
"Had the house not come to the PEM, it most likely would have been sold for its parts," Berliner tells CNN. "The wood and bricks would have gone to other local people's building projects, and some of the carved wooden decorative elements might have been sold in antique shops for decoration.
"In some cases, relocation can help to preserve heritage."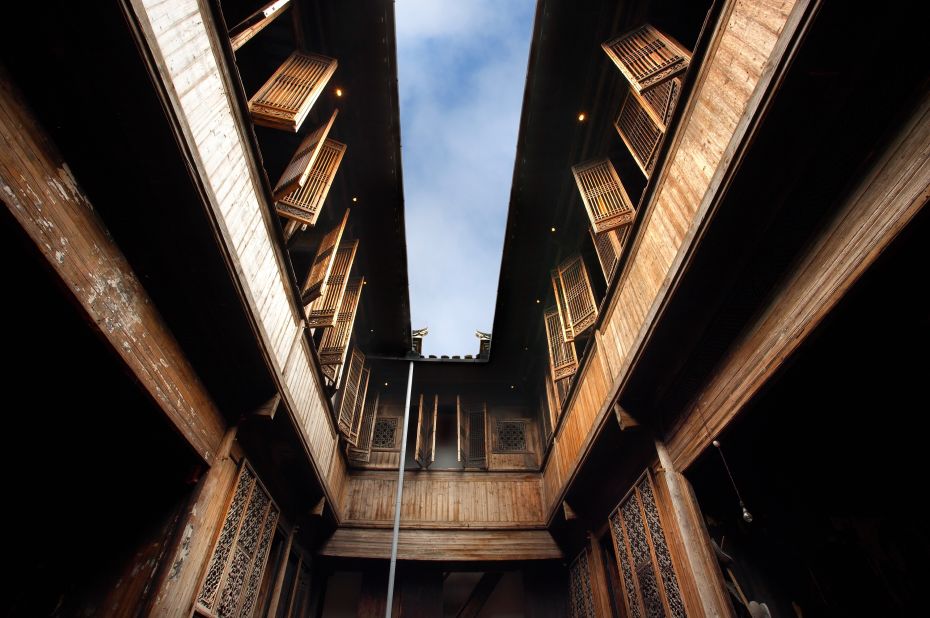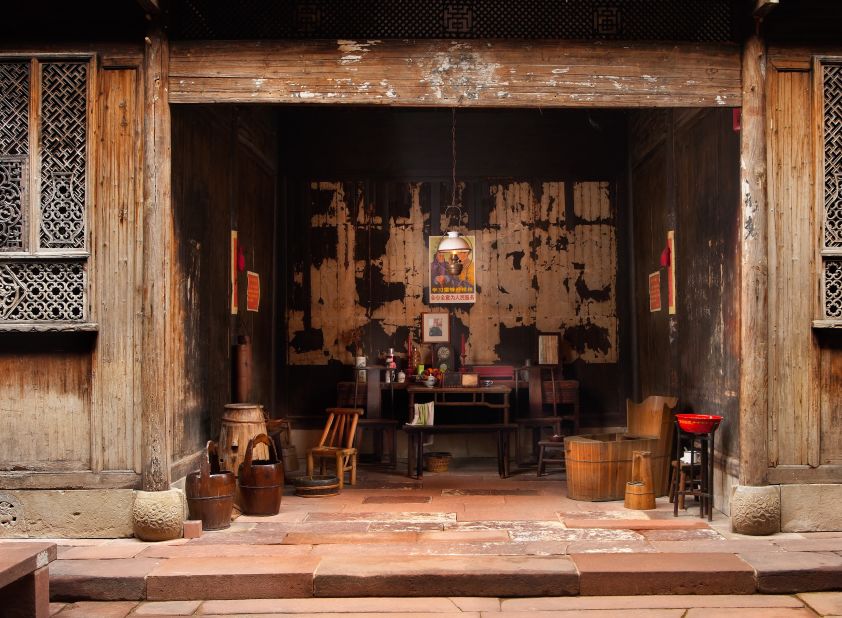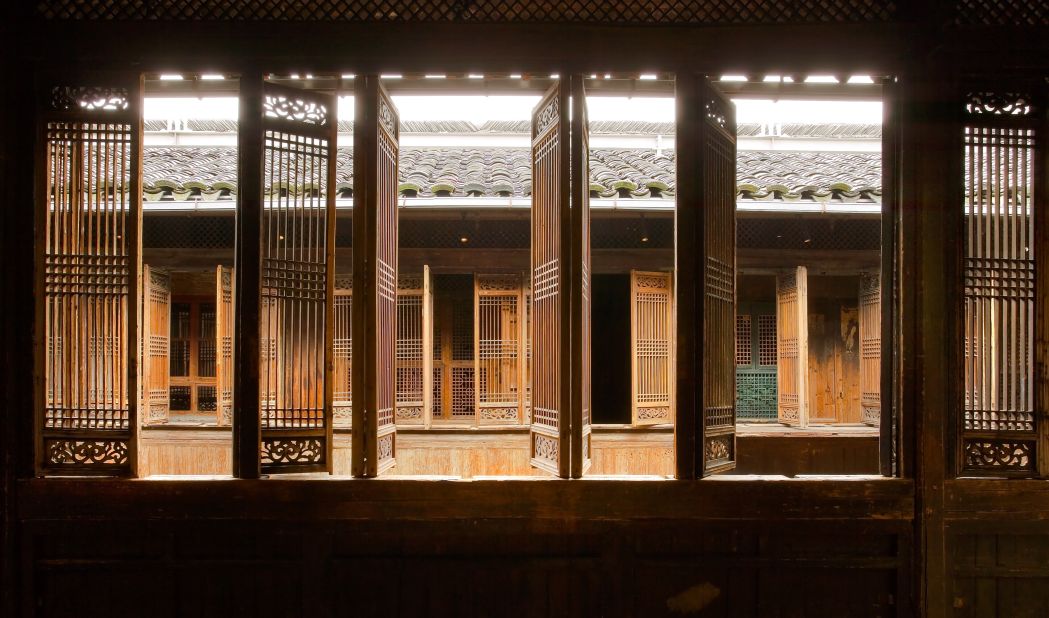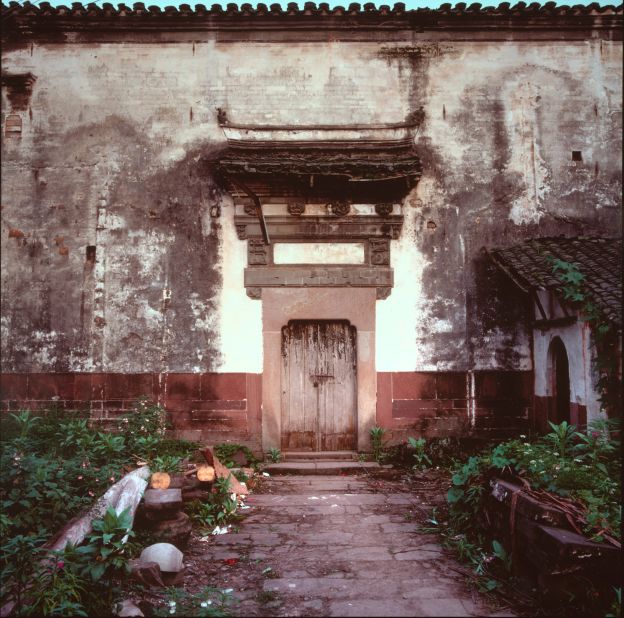 Should China move its historic monuments?
Architectural drawings, measurements and photographs were taken before the "slow an