Editor's Note: A version of this story appeared in CNN's Meanwhile in China newsletter, a three-times-a-week update exploring what you need to know about the country's rise and how it impacts the world. Sign up here.
In the Jade Emperor's "Great Race," the folk tale that dictates the order of China's zodiac animals, it was the rabbit that enjoyed an unlikely stroke of good fortune. Clinging to a log in a fast-flowing river, the helpless creature was assisted by the dragon, who used a powerful gust of breath to push it over the finish line.
With this Sunday marking the start of the Lunar New Year, the West's major fashion houses are hoping that they — like the rabbits they've plastered across handbags, shoes and apparel to mark the occasion — will also benefit from an unexpected boost during the festive season.
The proverbial dragon in this tale is Chinese consumers, who in 2021 spent 821 billion yuan (US$121 billion) on dining and shopping during the holiday period. And as the country emerges from three years of strict zero-Covid measures including mass testing, snap lockdowns and travel restrictions — most of which were effectively abandoned without notice in December — labels are hoping that spending resumes after a sluggish Year of the Tiger.
The country's luxury sector recovered quickly from the initial Covid-19 outbreak. Consulting firm Bain & Company reported that domestic sales of personal luxury goods almost doubled in the two years from 2020. But the past year has proved challenging. Full or partial lockdowns in cities like Shanghai and Shenzhen impacted sales, and year-on-year discretionary (or non-essential) spending was down 3.1% between January and November, according to the latest figures from management consulting firm Oliver Wyman.
"In 2021, all luxury brands were winning, but 2022 was a much more difficult year — a real roller coaster for brands with all the lockdowns… and consumer sentiment at an all-time low," said Imke Wouters, a Hong Kong-based partner at Oliver Wyman, in a video call, adding: "There are still brands which are doing very well, but a lot are not doing so well, particularly towards the end of (last) year."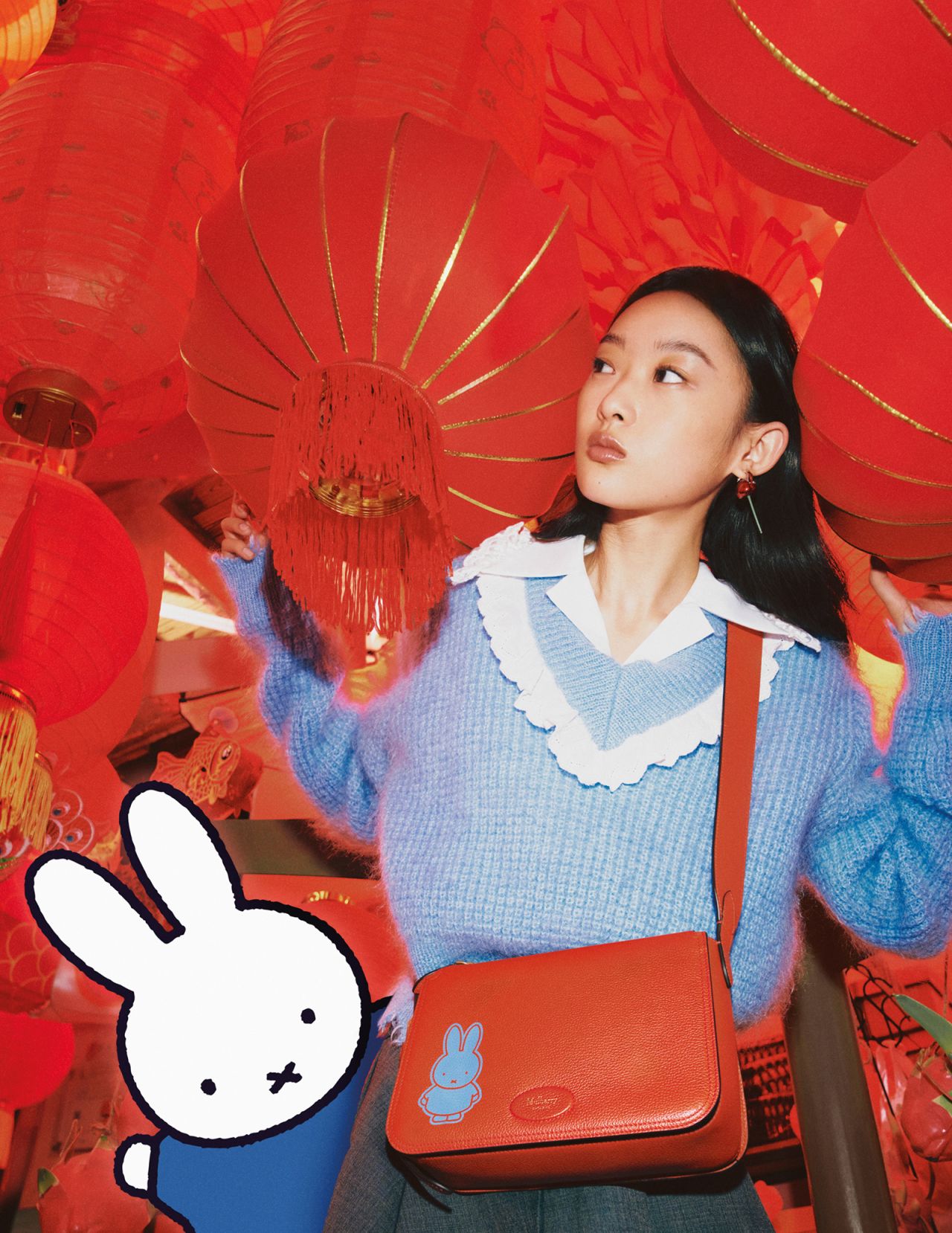 The Year of the Rabbit's arrival may herald a reversal in fortunes. Long-held festive traditions include purchasing brand new clothing, often in red, to ensure a fresh, auspicious start to the year. Over the past decade, sporting zodiac animal-themed items has also emerged as a trend. Brands have been happy to oblige, sometimes with substantial price tags, from Burberry's $1,290 rabbit-ear beanie hat to Gucci's $2,850 bunny-themed jacquard sweater. Other high-end labels are getting in on the yearly ritual, too, whether it's watches and jewelry or Davidoff's limited-edition rabbit-themed cigars, which sold out before the holidays even began.
Interest in travel has also surged in China — albeit from a low baseline — with bookings for trips during the holidays up 540% on last year, according to data from Chinese site Trip.com. In turn, regional shopping destinations like Singapore, Macao and Hong Kong have seen store fronts fill with rabbit-themed decorations in anticipation of shoppers arriving from mainland China. Share prices of luxury groups, including LVMH and Kering, jumped following the news that Covid-related border restrictions were being lifted.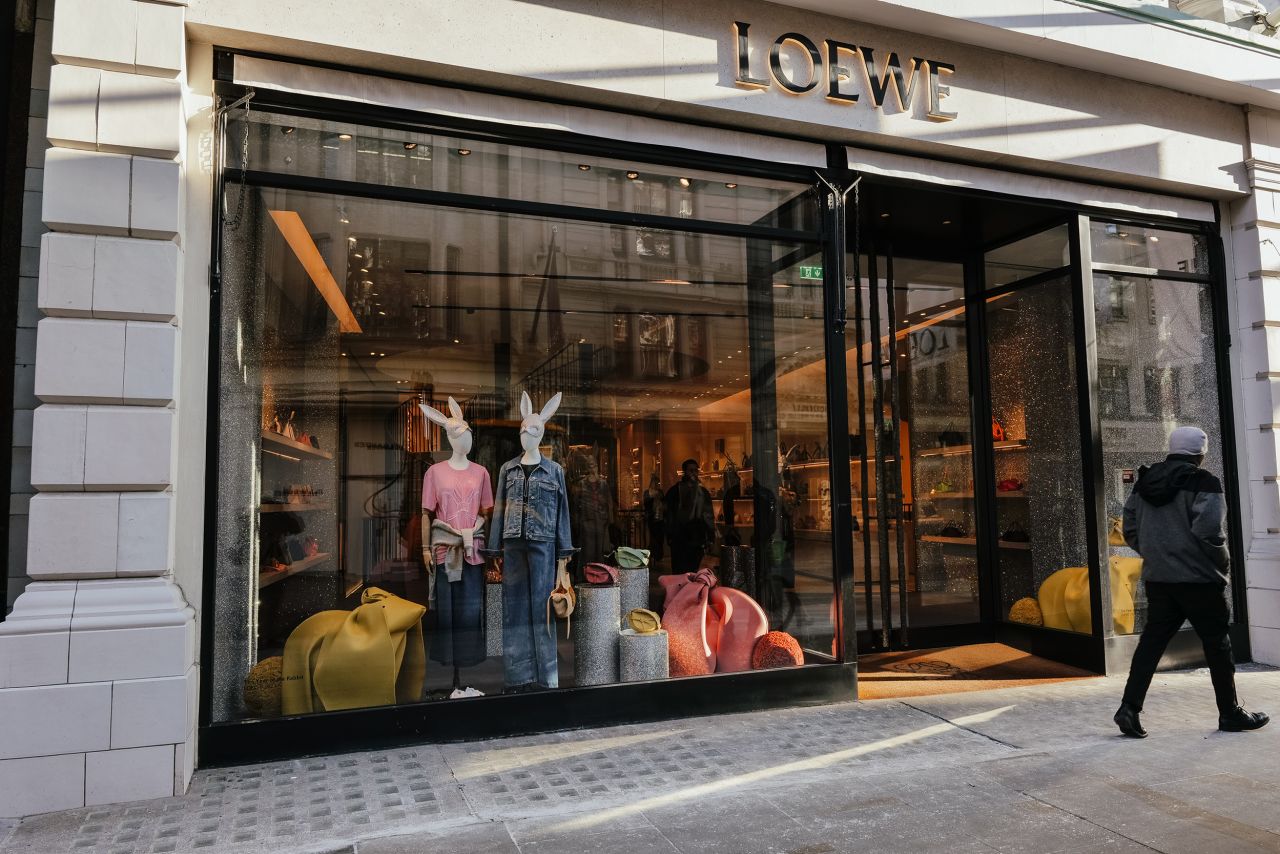 But Oliver Wyman's latest report suggests that, despite the uptick, still only 19% of Chinese people intend to travel over the festive period. Of those, some 88% will do so domestically and around half are traveling to visit family, not for leisure.
The gradual return of travel may also eat into the disposable income available for fashion. According to Wouters, among the 1.5 million people who spent money on luxury goods in China in 2021, half were doing so for the very first time. One of the reasons, she said, "is because they didn't travel," meaning that they may now "have to make the same trade-off" between taking trips and going shopping.
To stay or to go?
However, the long-term question is not necessarily whether Chinese consumers will start shopping again — it's where they'll do it.
Before the pandemic, around 70% of the country's luxury spending took place overseas. Beyond the prestige associated with picking up goods in cities like Paris and Milan, traveling was a way to sidestep eye-watering domestic prices resulting from China's heavy import taxes.
But a reduction in tariffs in 2018 and 2019 has mitigated the incentive to shop overseas, according to Reuters, which reported that handbags are now about 10% to 20% more expensive in China than abroad (compared with mark-ups of 50% or more in the previous decade). A recent push to attract mainland shoppers to southern China's tax-free island of Hainan has meanwhile offered a more convenient local alternative.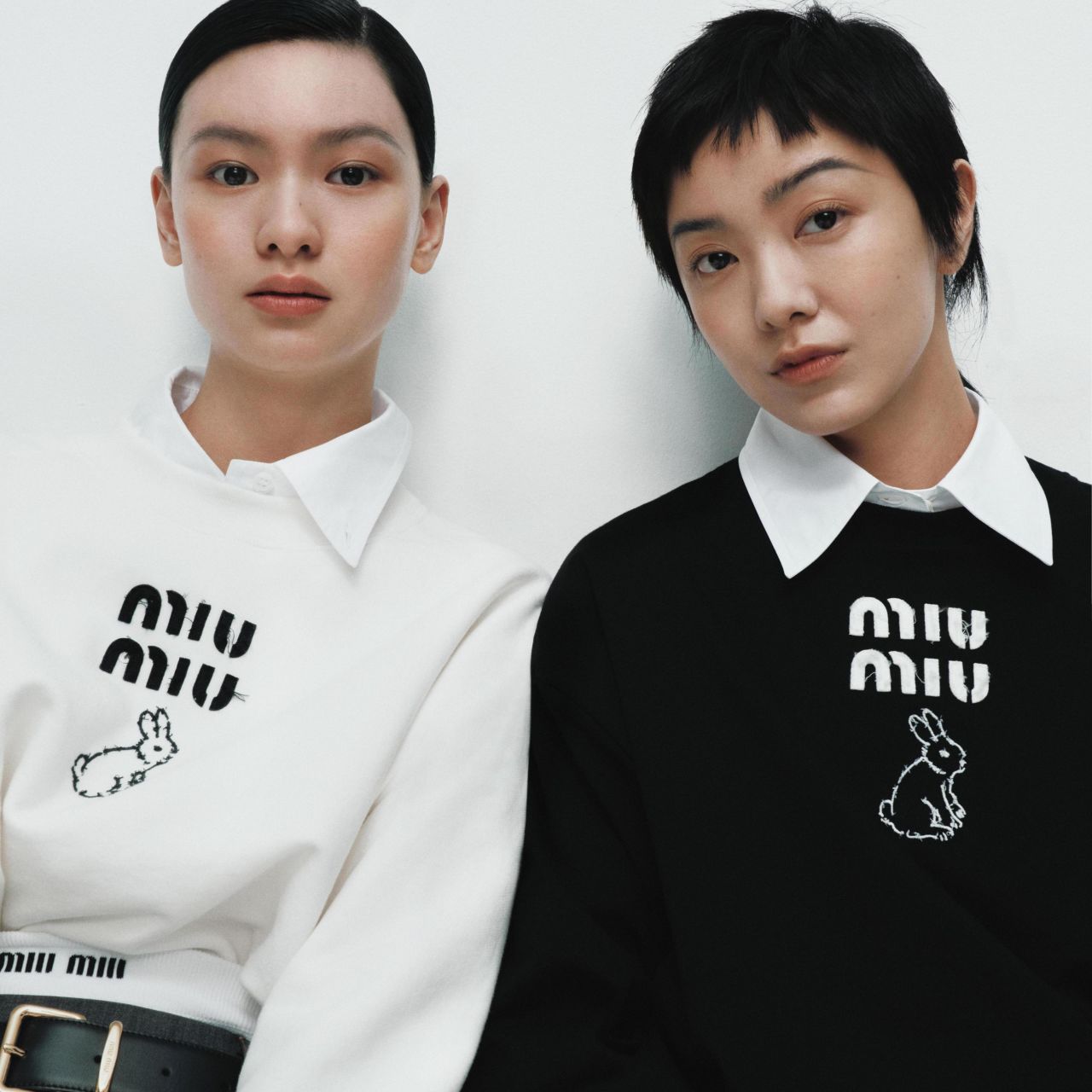 There have been fundamental changes to the way both Chinese shoppers and labels operate. With the majority of Chinese luxury spending shifting to mainland stores during the pandemic, Western brands have spent the last three years investing in their mainland boutiques.
"The offering in mainland China is significantly improved in terms of store experience, but also service level," said Wouters, adding that the proportion of luxury spending that happens overseas, instead of domestically, "will never go back to what it was before."
Brands have also been finding new ways to engage with customers and hosting fashion shows in the country. In August 2020, when Louis Vuitton would typically be unveiling its Spring-Summer collection at Paris Men's Fashion Week, the French brand instead held a star-studded show on the banks of the Huangpu River in Shanghai. The likes of Dior and Prada have also hosted major shows in the country since the pandemic began.
Cultural understanding
The increasing nuance with which labels cater to Chinese audiences is reflected in this year's collections, according to Bohan Qiu, whose Shanghai-based creative agency Boh Project works with fashion brands to engage with mainland consumers.
"For many years, all the brands came out with these big animal zodiac prints and everything's in red," he said on the phone from France, where he is attending Paris Fashion Week. "It's not 'wrong,' but I feel like it's not very contemporary anymore. I don't know anybody, myself included, that I've seen buying an animal zodiac (luxury item) for the year.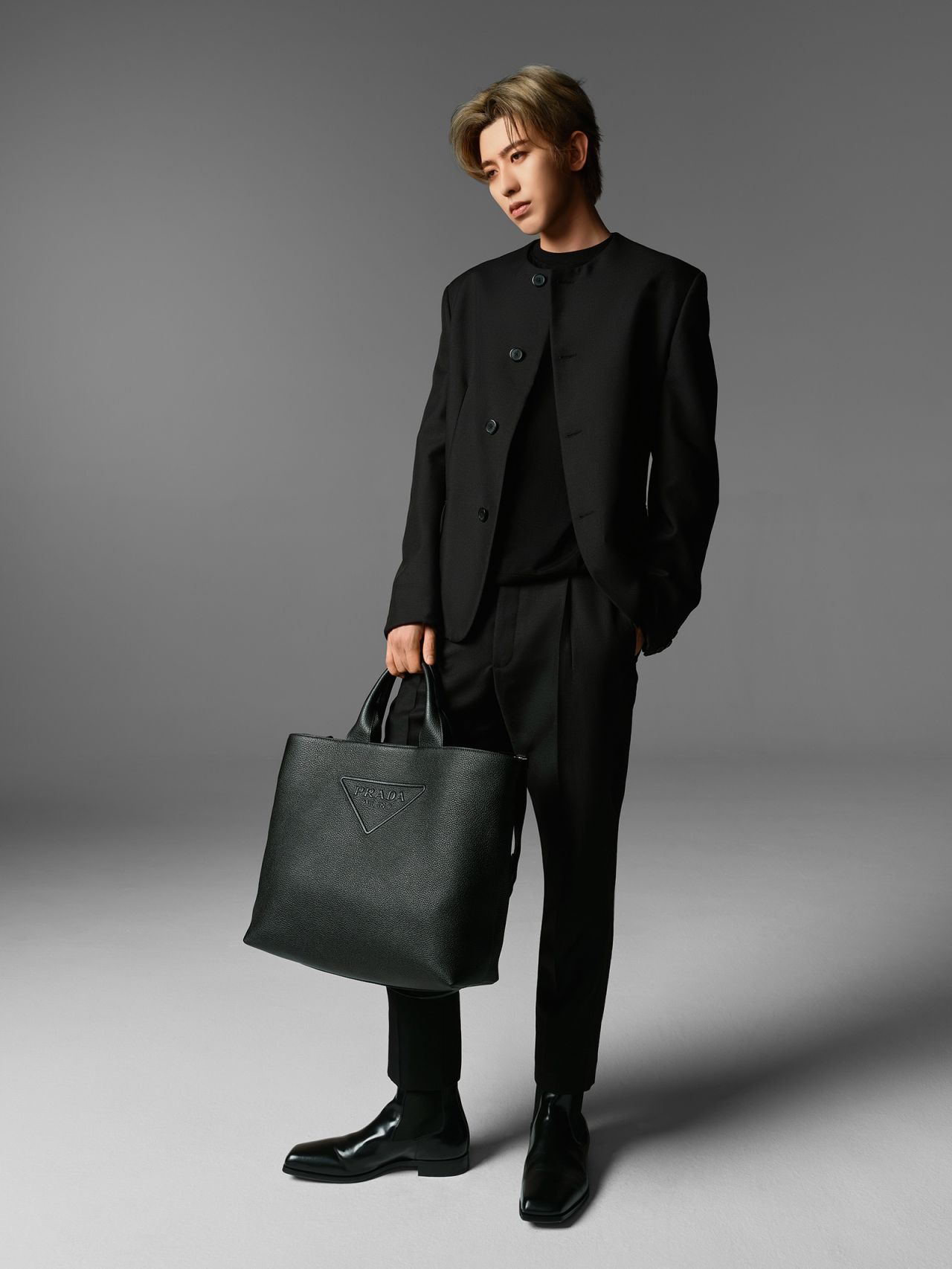 "Aside from designs that are a little bit more humorous or funny, if you just put a really obvious animal print on things, it feels like lazy marketing nowadays," he added.
Several brands have turned to cartoon rabbits, with Moschino and Hugo Boss opting for Bugs Bunny, Tommy Hilfiger and Mulberry pushing products featuring Miffy and Versace imagining a character of its own, Biggie Bunny, complete whoith sunglasses, outsized bling and chunky sneakers. But many have taken a less literal approach, looking to traditional crafts or collaborating with Chinese creatives.
Take Bottega Veneta's festive campaign, for example, which saw Chinese director Jess Jing Zou produce a short film showing models returning home via train, boat or car through some of the country's diverse landscapes. Elsewhere, Prada's "Memories of Beauty" campaign is entirely rabbit-free, while sister label Miu Miu's capsule collection completely eschews the traditional color red.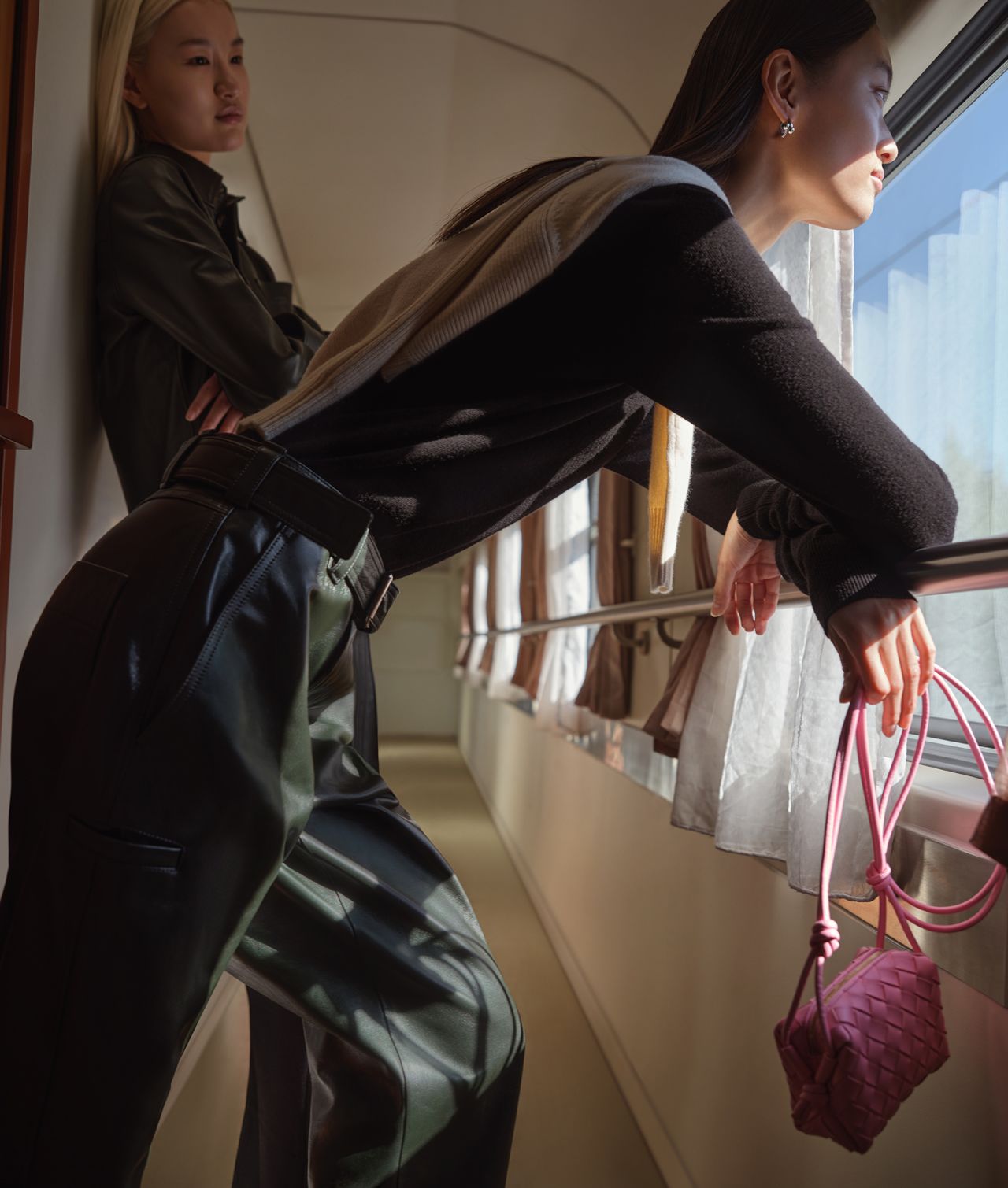 Comparatively timeless designs not only have more chance of outliving the annual fashion cycle, Qiu said, they also demonstrate a better understanding of what today's luxury shoppers are looking for.
"People want more and more authenticity, and people want brands to really understand the cultural nuances and do something that doesn't seem too blunt," he said, pointing to Spanish label Loewe's recent "Chinese Monochrome" collection — which reimagined the country's traditional porcelain as leather goods — as an example of effectively engaging with mainland consumers.
"Tradition still matters, but how do we look at it in contemporary ways?"
Top image: A campaign image for Gucci's Year of the Rabbit capsule collection.