A former army barracks is now one of London's swankiest new residential communities, and one of its most expensive properties has hit the market for £60 million ($72 million).
Being offered fully furnished, the townhouse at 3 Whistler Square is one of the latest ultraluxury homes to be offered up at Chelsea Barracks, which is located in the Belgravia neighborhood in Central London.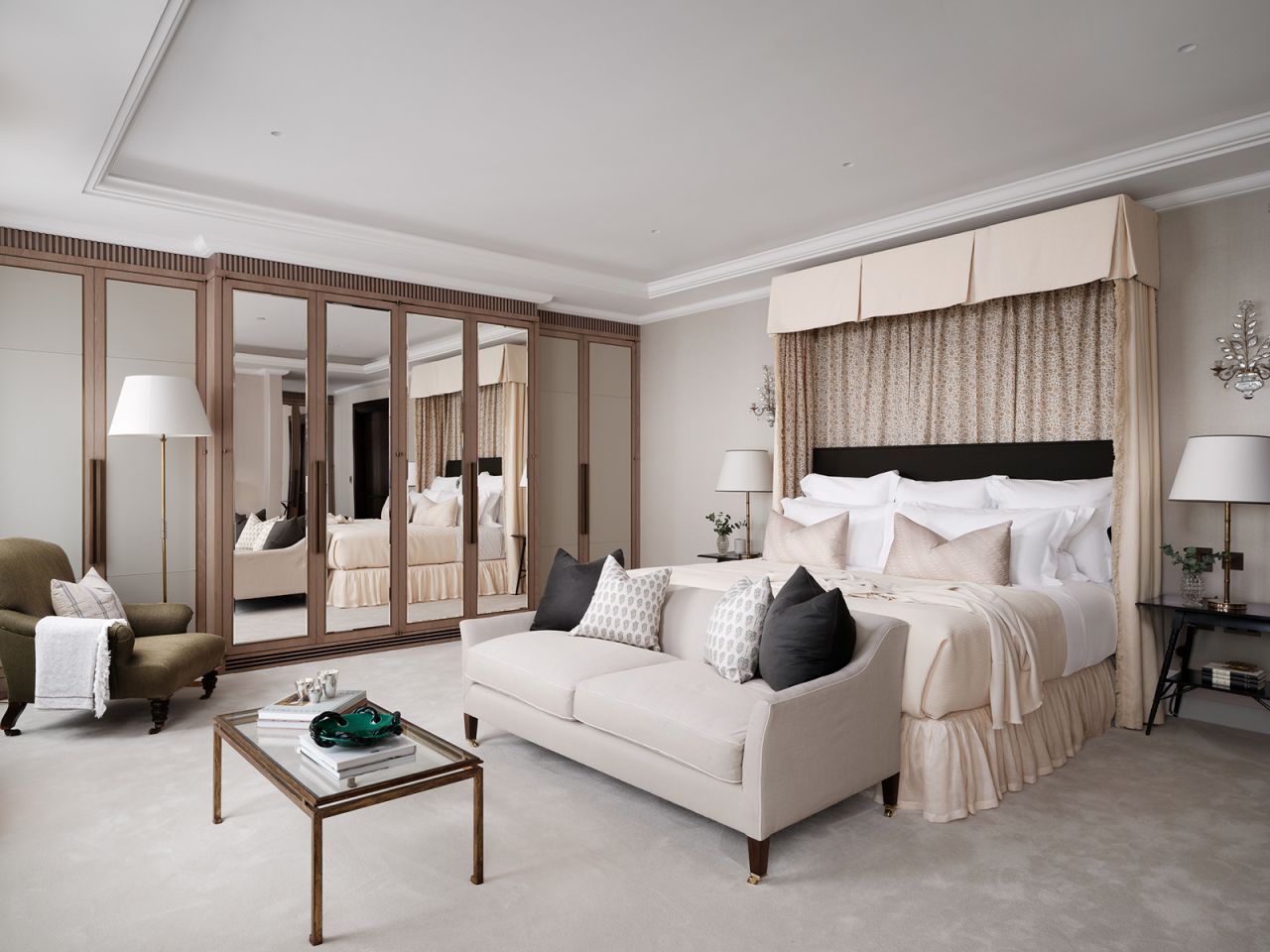 The barracks housed members of the British Army from the 1960s until 2007. Its 12.8 acres sold that year for £959 million ($1.2 billion) to the development company Qatari Diar in one of the priciest residential real estate deals in the world. The site now includes nearly 450 residences built in several phases; properties currently up for sale include a £5.7 million two-bedroom residence and a £55 million townhouse. Surrounding the homes' white limestone and iron exteriors are public gardens, which make up 40% of the site's grounds, according to Richard Oakes, who leads sales and marketing at Qatari Diar.
"We took inspiration from the formal Georgian(-era) squares of Belgravia and positioned all of the townhouses and residential buildings around a series of landscaped public gardens and spaces, ensuring the development is accessible to the local community and evolves as a natural addition to Belgravia," Oakes said over email. He called the project "a historic collaboration between the best master planners and creative minds in architecture and design."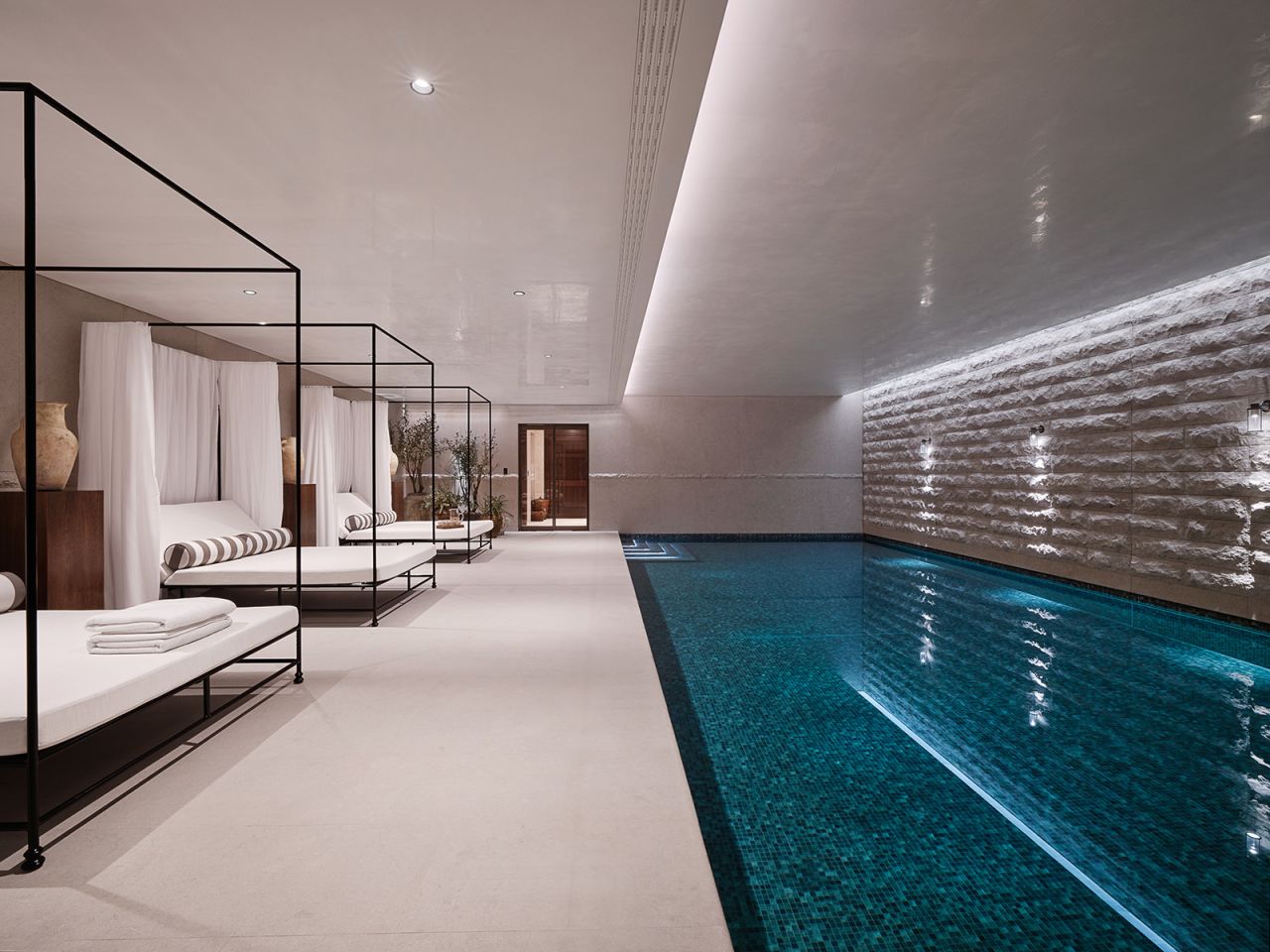 Designed by PDP London and interiors studio Albion Nord, the new six-story townhouse spans nearly 15,000 square feet and features eight bedrooms, a gym, 39-foot-long swimming pool, spa, rooftop terrace and film screening room.
Below ground, subterranean pathways connect the property to private parking and Chelsea Barracks' shared amenities building, the Garrison Club — which includes more pools, a gym, and leisure areas. A separate two-floor residence is also accessible via a private garden for welcoming and housing guests.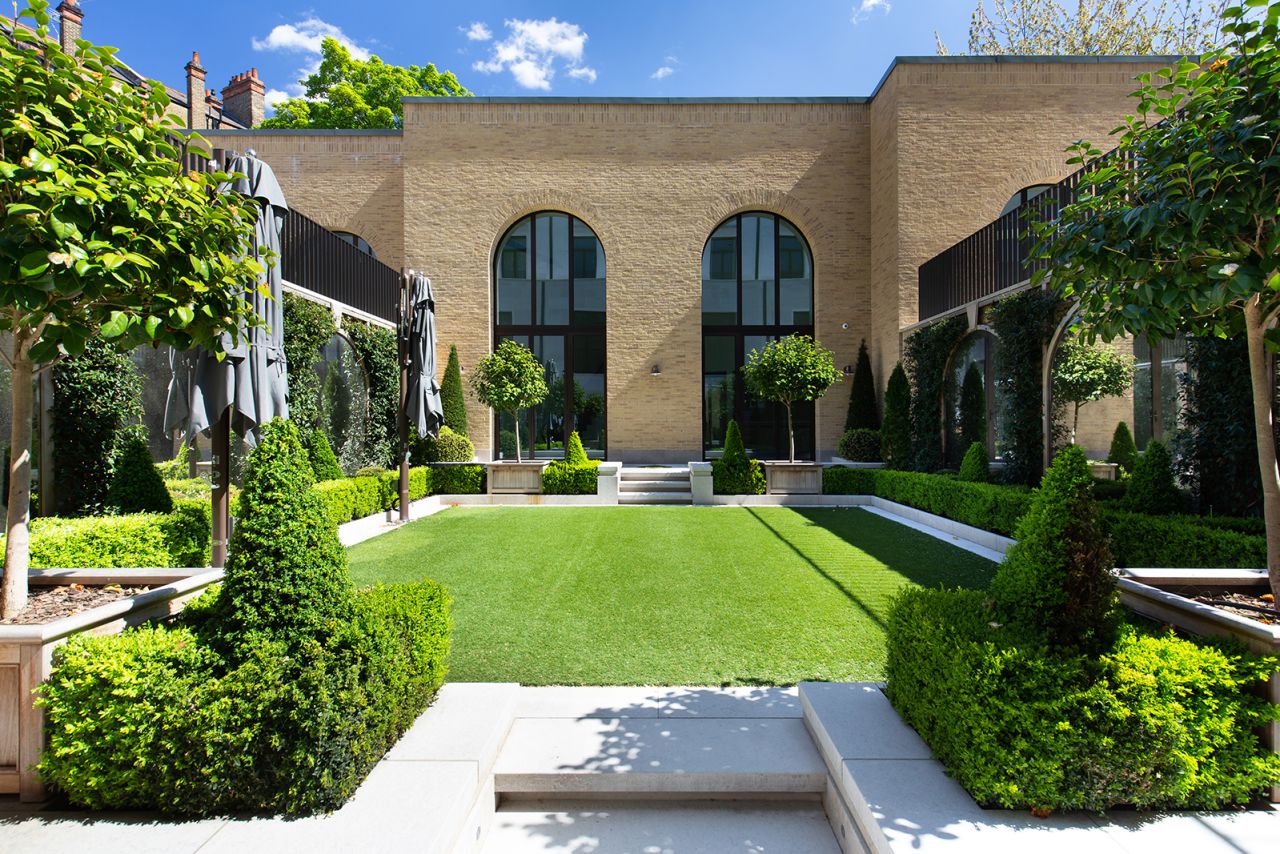 Oakes said the design team opted for a modern take on architecture from the 18th and early 19th-century Georgian period, which follows classical proportions and symmetry.
"We were able to add all modern touches and features, without compromising the townhouse's design or exterior architecture," he said. The materials include "elegant and understated" materials such as English timber herringbone and marble, brass hardware, and metalwork balconies inspired by the late 19th-century Arts and Crafts movement, he added.
Preserving the barracks' architectural spirit has been fundamental to the project, Oakes said.
"As we set out to design an entirely new neighborhood that connects seamlessly with Belgravia and is open and accessible, we still wanted to remember and celebrate the site's history," he explained. "Thanks to many years of thoughtful planning, design and construction, I believe we've succeeded in doing that."