British Vogue has revealed five portraits featuring disabled activists, models and creatives for a series of May 2023 covers, a move the magazine hopes will further important conversations around disability in the media and society.
The "Reframing Fashion: Dynamic, Daring & Disabled" issue stars activist Sinéad Burke, actor Selma Blair, sign language performer Justina Miles and the models Aaron Rose Philip and Ellie Goldstein.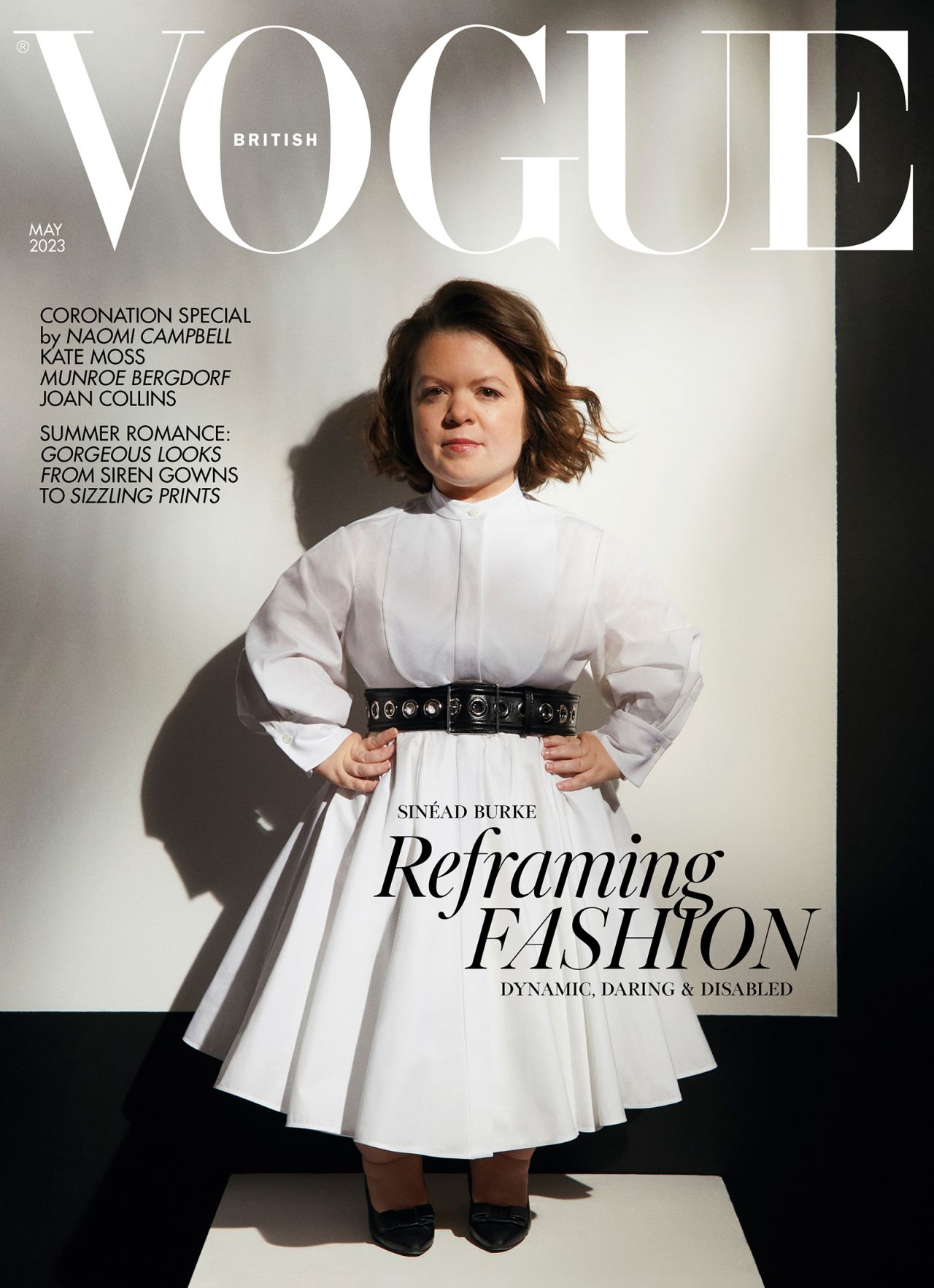 The covers, unveiled Thursday, are the latest in a series of agenda-setting decisions made by editor in chief Edward Enninful, who took the helm of the magazine's British edition in 2017.
The new issue highlights how the fashion industry can increase inclusivity and adapt to better support people with disabilities, but also comes with a mea culpa from Enninful. "Making this issue was a necessary and overdue education for all — and taught us many lessons we will carry forward into the future," he wrote in an note introducing the magazine. "Ultimately, these covers and portfolio ask a question: we all engage with fashion, but does fashion engage with all of us?"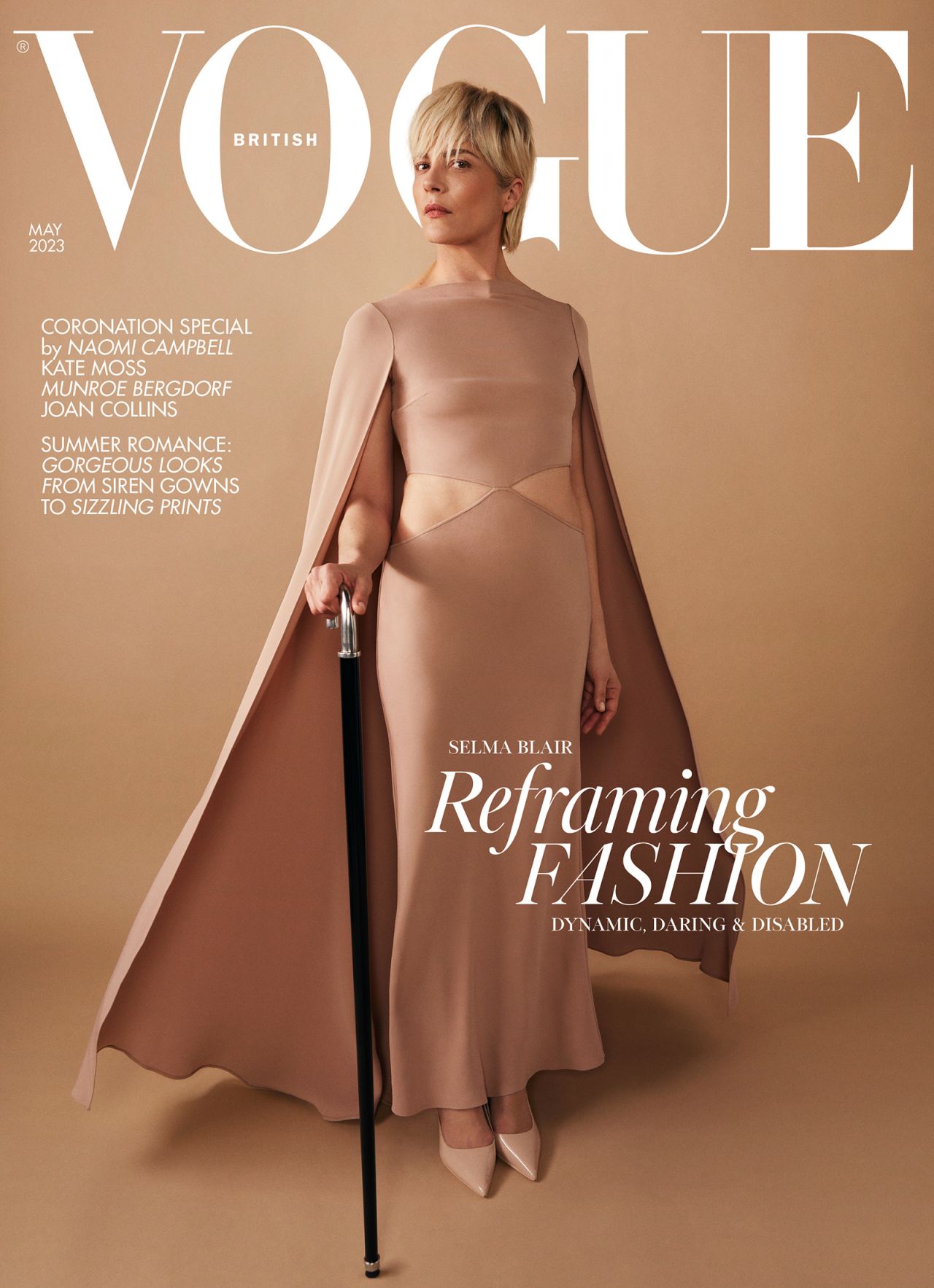 The issue was produced alongside cover star Sinéad Burke's accessibility consultancy, Tilting the Lens, and features 19 disabled talents from across the worlds of fashion, sport, the arts, and activism — from racing driver Nicolas Hamilton, who has cerebral palsy, to creatives at Trifle Studio, a London-based collective of artists with learning disabilities.
"Dynamism of spirit, of talent, of imagination, is what the stars of this issue have in spades," continued Enninful. "It is this quality that the industry — and here I include Vogue — must also lean into if it is to better serve the disabled community, alongside the disabled community; with jobs, in the design of retail spaces, of photography studios, of digital interfaces, events, communications and, of course, clothes."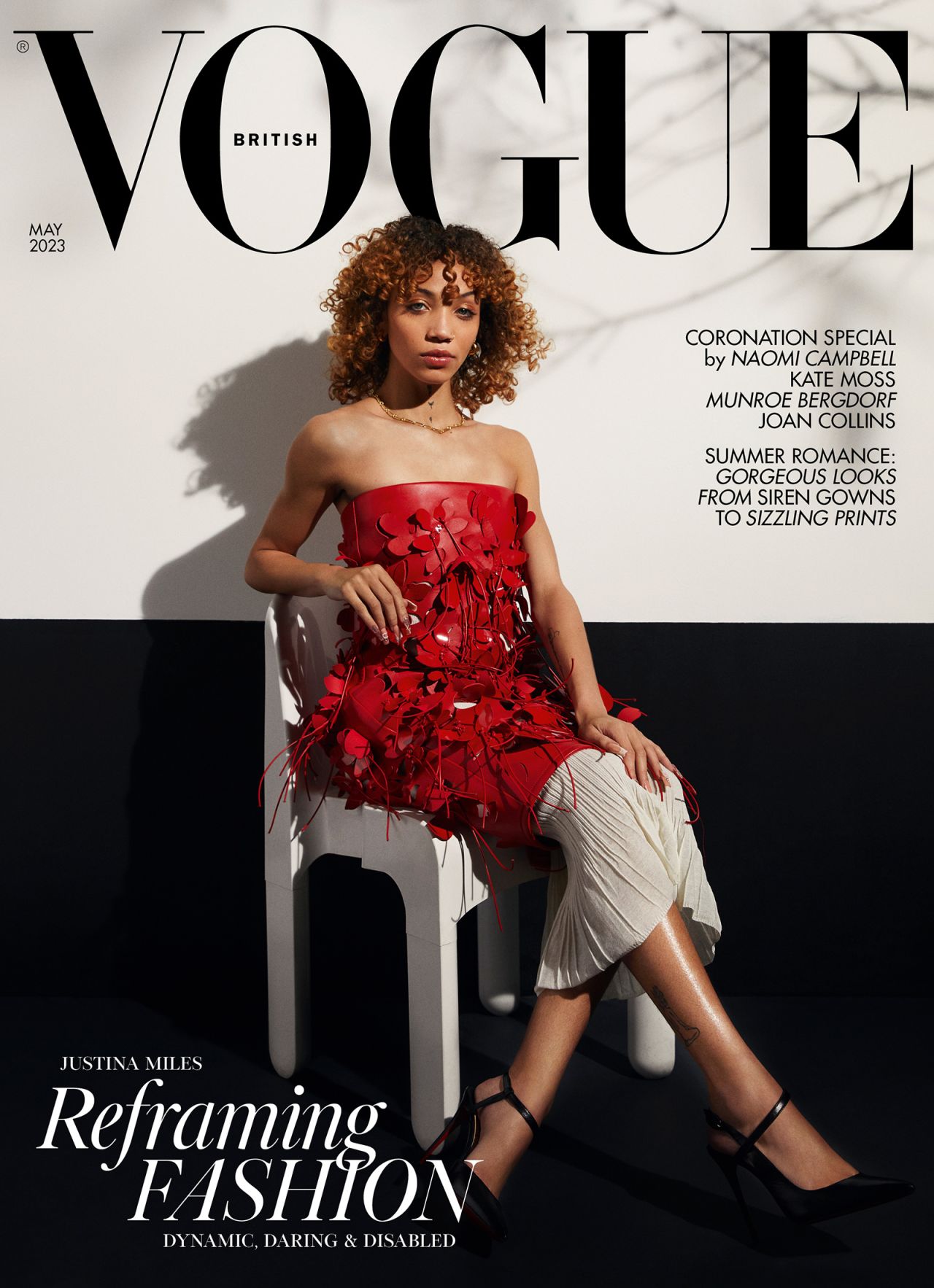 The magazine has also worked with the UK's Royal National Institute of Blind People to produce a braille version of the issue, which is available in digital and audio from May 5.
Enninful said the issue had offered an opportunity for British Vogue to confront its own accessibility issues. He added that the magazine has reviewed lift and ramp access at its photo studios in London, included alt text features on its website and social media and improved audio descriptions in videos.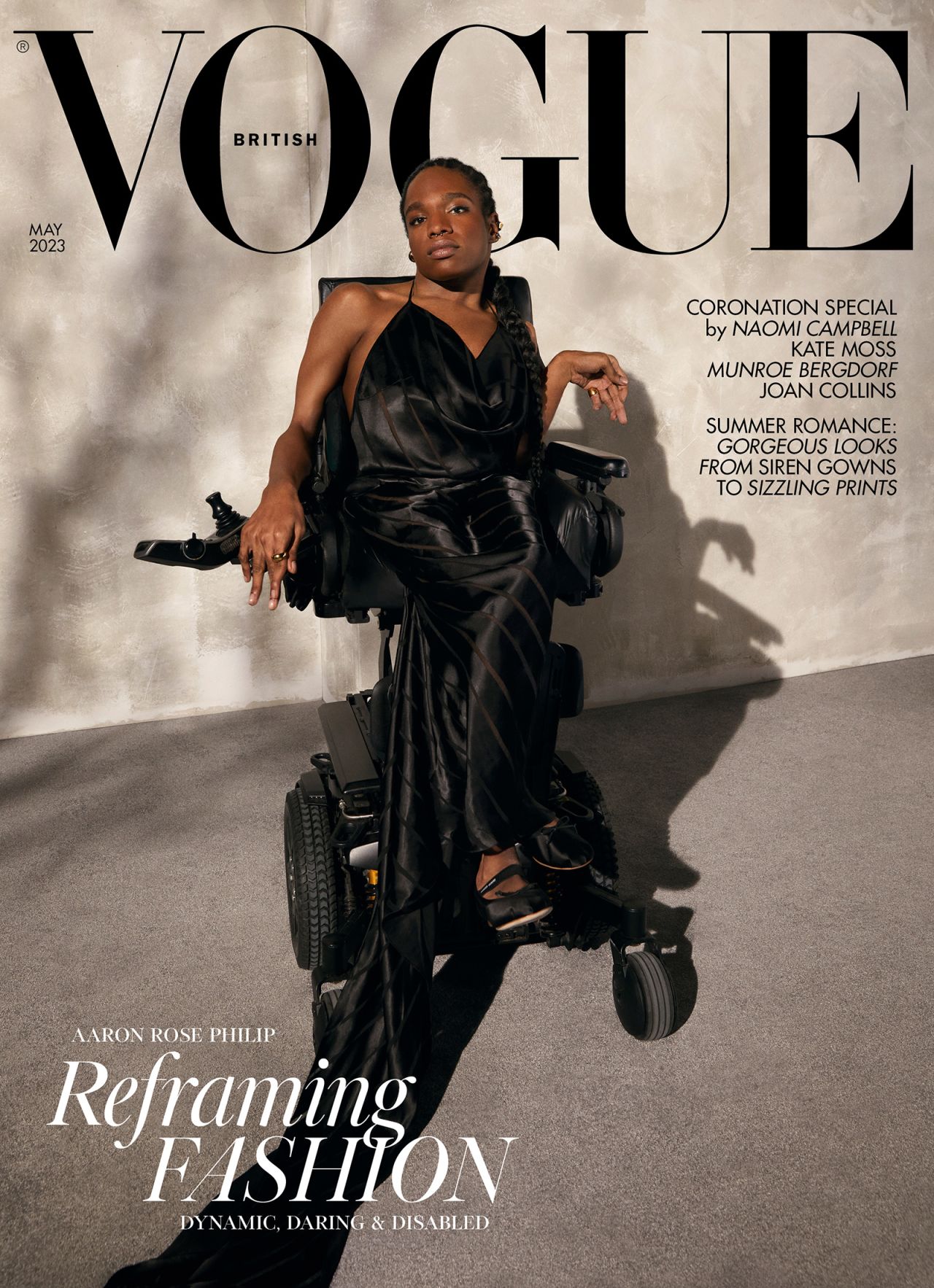 "With its cultural relevance, highlighting and honouring the disabled community in the pages of British Vogue creates a call to action for the much-needed change in other parts of the fashion industry, and beyond," said Burke of the issue. "Accessibility and disability inclusion are everyone's responsibility and opportunity — this is a movement, not a moment."