Editor's Note: This is part of a series dedicated to Baselworld 2016. Jack Forster is the managing editor of watch website HODINKEE.
Story highlights
Baselworld, the world's biggest watch fair, launches today
Watch expert Jack Forster has selected the best pieces to launch this year
Choices include Rolex's new Daytona and Omega's limited edition Speedmaster
High-end watch website HODINKEE has become the go-to destination for serious watch enthusiasts.
The New York-based digital magazine is recognized as one of the industry's most influential, serving up in-depth reviews with encyclopaedic knowledge and an appreciation for crisp, creative visuals.
As Baselworld 2016 kicks off today, HODINKEE's managing editor Jack Forster reports live on the five show-stopping launches that are rocking the industry at this year's biggest watch fair.
1. The Rolex Daytona in steel, with Cerachrom bezel
This isn't the first Rolex Daytona chronograph to receive their ceramic "Cerachrom" bezel (the outer ring that surrounds the watch face), but it's safe to say that it's the one everyone's been waiting for.
Last year, for the 50th anniversary of the Daytona, instead of a classic steel model with a black bezel, Rolex introduced a platinum Daytona with a blue dial and brown bezel – handsome, but also unabashedly a showstopping luxury wristwatch.
This year, at last, we've got the Daytona in steel, and with a black Cerachrom bezel. It may be the Rolex Daytona everyone wants, but it is definitely not the Rolex Daytona everyone is going to get; there's apt to be a very long waiting list.
READ: The extreme world of watch testing
2. The Tudor Black Bay 36mm
For very good reasons, Tudor's new watches this year have gotten lots of attention. The flagship launch was a Black Bay, based on Tudor's vintage diver's watches, with a 43mm case in marine-grade bronze-aluminum alloy.
Almost unnoticed at first, however, was a 36mm version of the Tudor Black Bay. It's not a diver's watch, like the other, larger Black Bays; it doesn't have a rotating one way bezel for one thing.
What it does have is the clean, timeless simplicity that so many watch fans – especially lovers of models like the vintage Rolex Explorer – want, and are increasingly hard-pressed to find.
Possibly the sleeper hit of the show.
READ: The lucrative art of celebrity watch endorsements
3. The Patek Philippe 5930G World Time Chronograph
In the watch world a "complication" refers to anything on a timepiece that goes beyond the standard hours and minutes. This piece is a combination of one of Patek Philippe's signature complications – a world clock element showing the time in 24 different time zones – with a chronograph.
According to Patek Philippe, the design is based on a vintage model by Patek: the 1415 HU. That watch, we think, was probably more a conceptual starting point for the 5930G than a direct inspiration, because the old model and the new don't have a whole lot in common other than that they're both world time chronographs.
We think the new model does stand on its own merits as, not only a very useful watch, but also an interesting and fresh re-interpretation of Patek's traditional implementation of the world time complication.
4. The Bvlgari Octo Finissimo Minute Repeater
The Bvlgari Octo Finissimo Minute Repeater is one of our picks here because of what it represents in technical watchmaking. This is, as far as we can tell, the thinnest minute repeater anyone has ever made. Ever.
The movement thickness, according to Bvlgari, is 3.12mm – now for perspective the last time anyone made a repeater movement that thin, it was Vacheron Constantin and it was 1941.
The Vacheron from 1941 may have had an extremely thin movement but overall, it still wasn't as thin as the Bvlgari, which has a titanium case only 6.85mm thick and which, at the same time, manages to be water resistant to 30m.
Make no mistake – this is high end watchmaking, and as serious as it gets. With the introduction of this watch there is simply no denying Bvlgari's place among not only the most aesthetically forward looking, but also the most technically sophisticated watchmaking brands today.
5. The Omega Speedmaster CK2998 Limited Edition
This one is an unabashed sentimental favorite: it's a re-issue of one of vintage Omega lovers most beloved variations on the Speedmaster.
The Speedmaster Professional is widely known as the watch worn by Apollo crews, and it's still in use in space right up to the present (they're worn on board the International Space Station).
The reference CK2998 was an early Speedmaster model from the late 1950s-early 1960s; it was the first to have a black bezel, and it was also the model worn into space by Wally Schirra, on Mercury Atlas 8.
This isn't a direct copy of the original; this limited edition features a bit of color, including a blue ceramic bezel. It's still, however, a great-looking reinterpretation, in a new timepiece, of one of the classic Speedmasters of all time.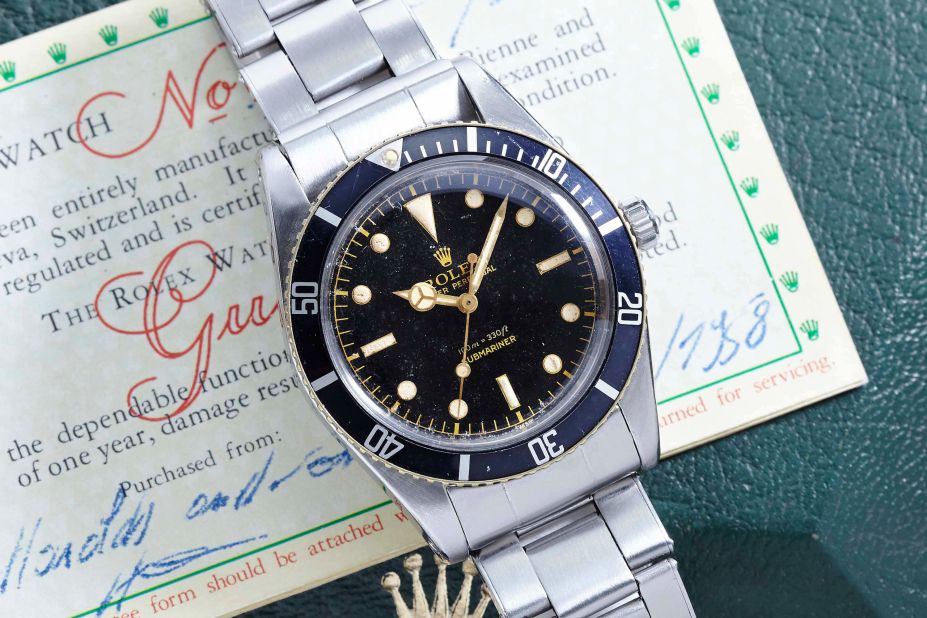 What to Watch for in 2016: The Year in Horology