The maker of Barbie dolls has released new designs to broaden the diversity of its range, including a doll with no hair and one with the skin condition vitiligo.
Mattel, the company behind the popular toy, said in a statement that the brand wants to showcase "a multi-dimensional view of beauty and fashion" through new additions to its Barbie Fashionistas line.
Viitiligo causes patches of skin to lose their pigment. Mattel said in a statement that a prototype of the vitiligo toy, which debuted on the Barbie Instagram page last year, became its most "liked" post ever.
Speaking of the Barbie with no hair, the company said: "If a girl is experiencing hair loss for any reason, she can see herself reflected in the line."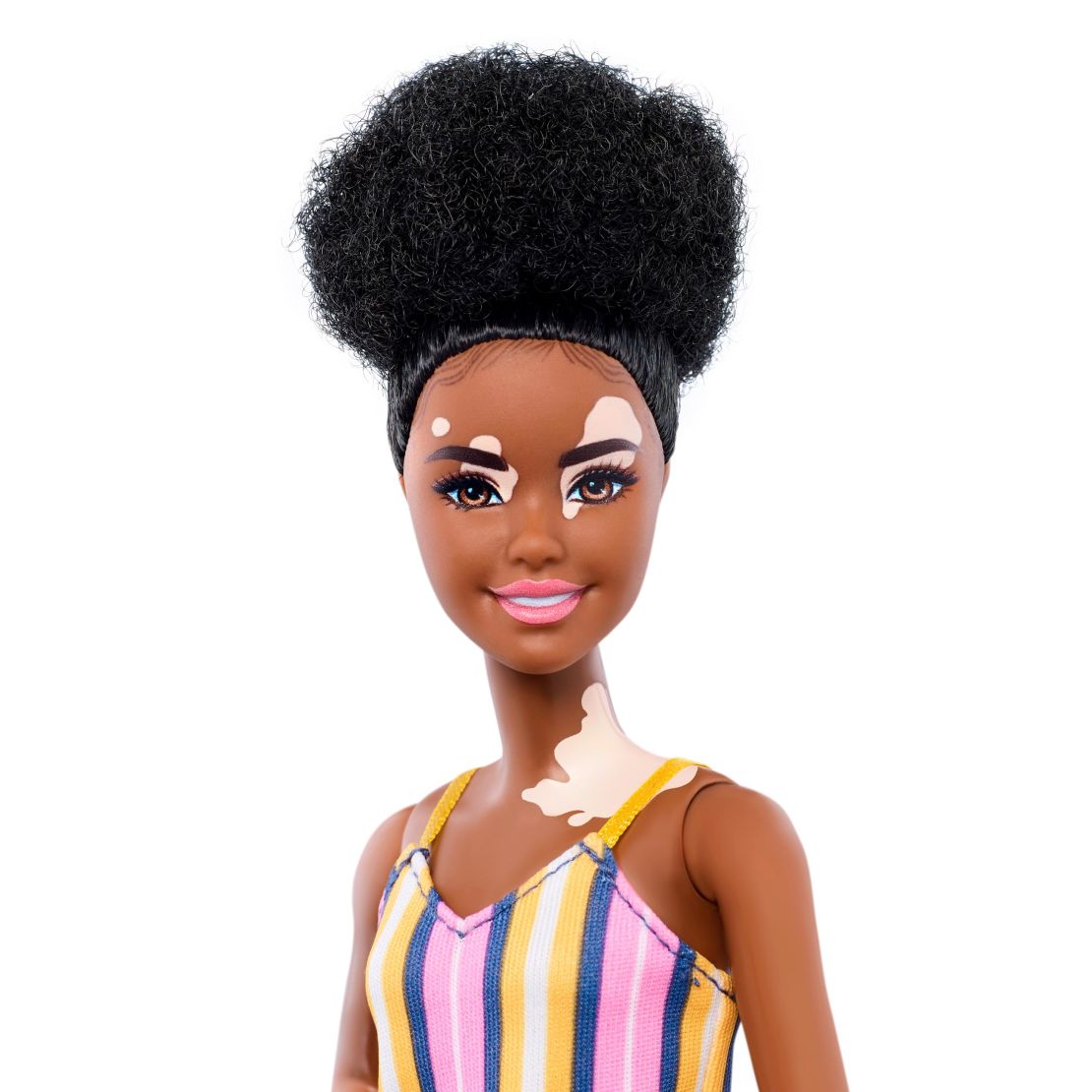 Last year, a doll with a prosthetic leg and another with a wheelchair joined the Fashionistas range.
The company has expanded its range of dolls with prosthetic limbs, adding another model this year to its collection.
To create its first doll with a prosthetic limb, Mattel worked with Jordan Reeves, a disability activist then aged 12, who was born without a left forearm.
Other dolls in the 2019 Fashionistas line offered a variety of appearances, including braided hair texture and more realistic body types (smaller bust, less defined waist and more defined arms).