Banksy is one of contemporary Britain's most successful artists – and its most mysterious. He is primarily a graffiti artist, and his distinctively stenciled artworks have appeared on streets, walls, and bridges around the world.
And one of his works has sold at auction for about $145,000.
But his identity remains a closely guarded secret.
Now, an academic study claims to have unmasked him. Sort of. Maybe.
The study used geographic profiling of the kind used in criminal cases or in tracking the source of an outbreak of disease. Whether Banksy would appreciate his graffiti art being likened to crime or illness is unknown – though he tends to be contrarian in his publicly released statements, so perhaps he would.
Banksy takes aim at French police aggression
The geographic profiling used in the study assumes that an offender, a spreader of disease – or in this case, an artist – would have an "anchor point," say, a home or an office, and that the crimes, illnesses or works of art would be clustered around that point.
In 2008, the Daily Mail tabloid newspaper identified Banksy as a fellow named Robin Gunningham.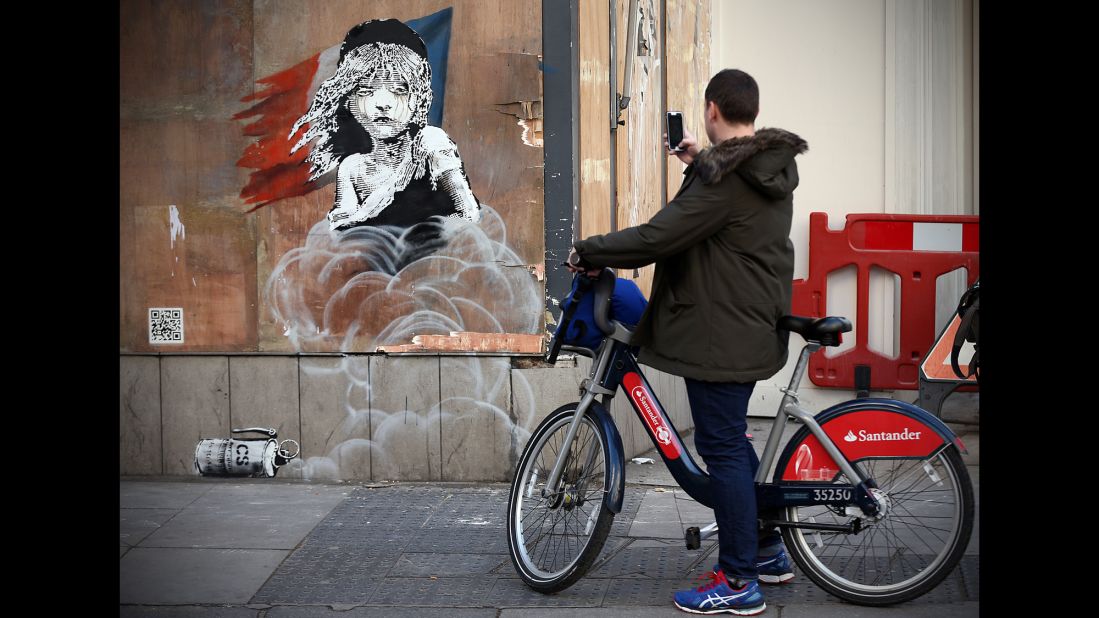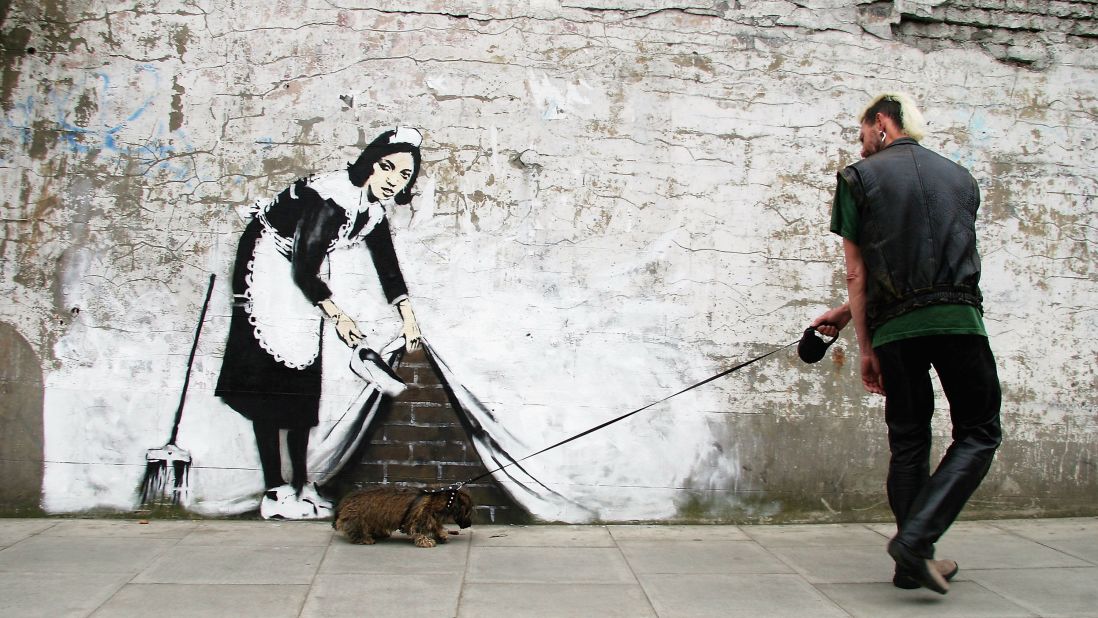 Banksy, the elusive street artist
The recent study, led by scientists at Queen Mary University of London, located 140 Banksy works in London and Bristol and deduced that those sites are "linked to one prominent candidate, Robin Gunningham."
Furthermore, the study notes "a number of striking coincidences between Banksy and Robin Gunningham" – to wit, they both spent their early years in Bristol, in southwest England, and they both seem to have moved to London around about the year 2000.
Art finds a new life as a refugee shelter
In the end, the study, published in the Journal of Spatial Science, acknowledges that falls a bit short of proof.
The study concedes, "It is difficult to make conclusive statements about Banksy's identity … ," other than to note that clusters of Banksy's works do appear to be concentrated around places where Gunningham once lived.
However, the analysis "does provide some support for the theory that he is Banksy."
One of the authors of the study, Steven Le Comber, of Queen Mary University of London, declined requests for an interview.
So who, perhaps, was having the last laugh?
It's hard to say. But the voicemail for someone who acts as Banksy's spokesperson was full to overflowing to the point where no more messages were accepted.