A fully restored version of the Aston Martin DB5, made famous by suave spy James Bond in the 1964 film "Goldfinger," has sold at auction for $6.4 million.
The DB5 with full Bond modifications, including a Browning .30 caliber machine gun in each fender and wheel-hub mounted tire-slashers, went under the hammer in Monterey, California, Thursday.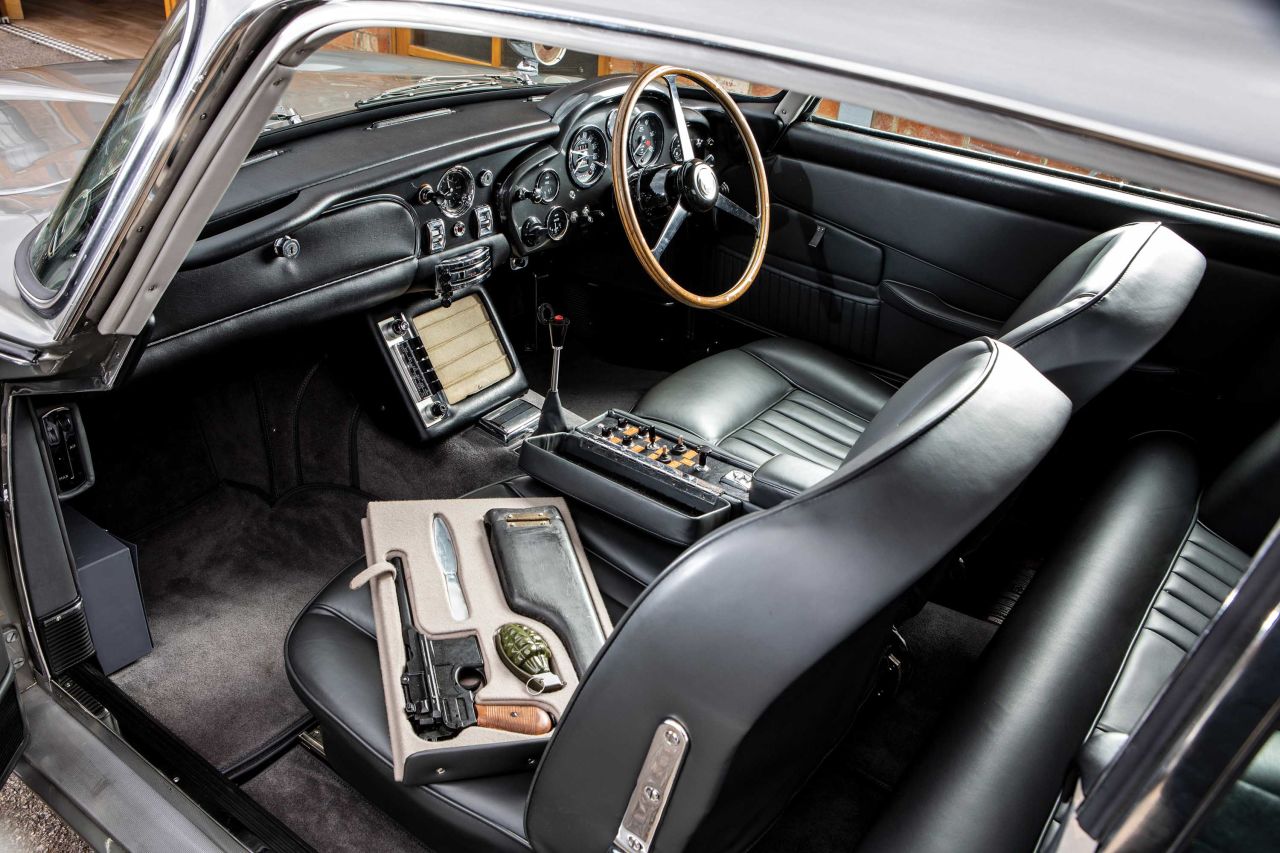 The auction house behind the sale, RM Sotheby's, had initially estimated that the car – one of only three surviving examples of the Bond-modified DB5 – would fetch between $4 million and $6 million. (A 1964 DB5 used in the filming of "Goldfinger" and the next Bond film, "Thunderball," sold for $4.6 million in 2010.)
This particular vehicle is one of two built in 1965 for a US tour to promote "Thunderball," and has had just three owners in over 50 years.
"No other car in history has played a more important leading role on film and in pop culture than the Aston Martin DB5," Barney Ruprecht, a car specialist at RM Sotheby's, said in a press release ahead of the sale.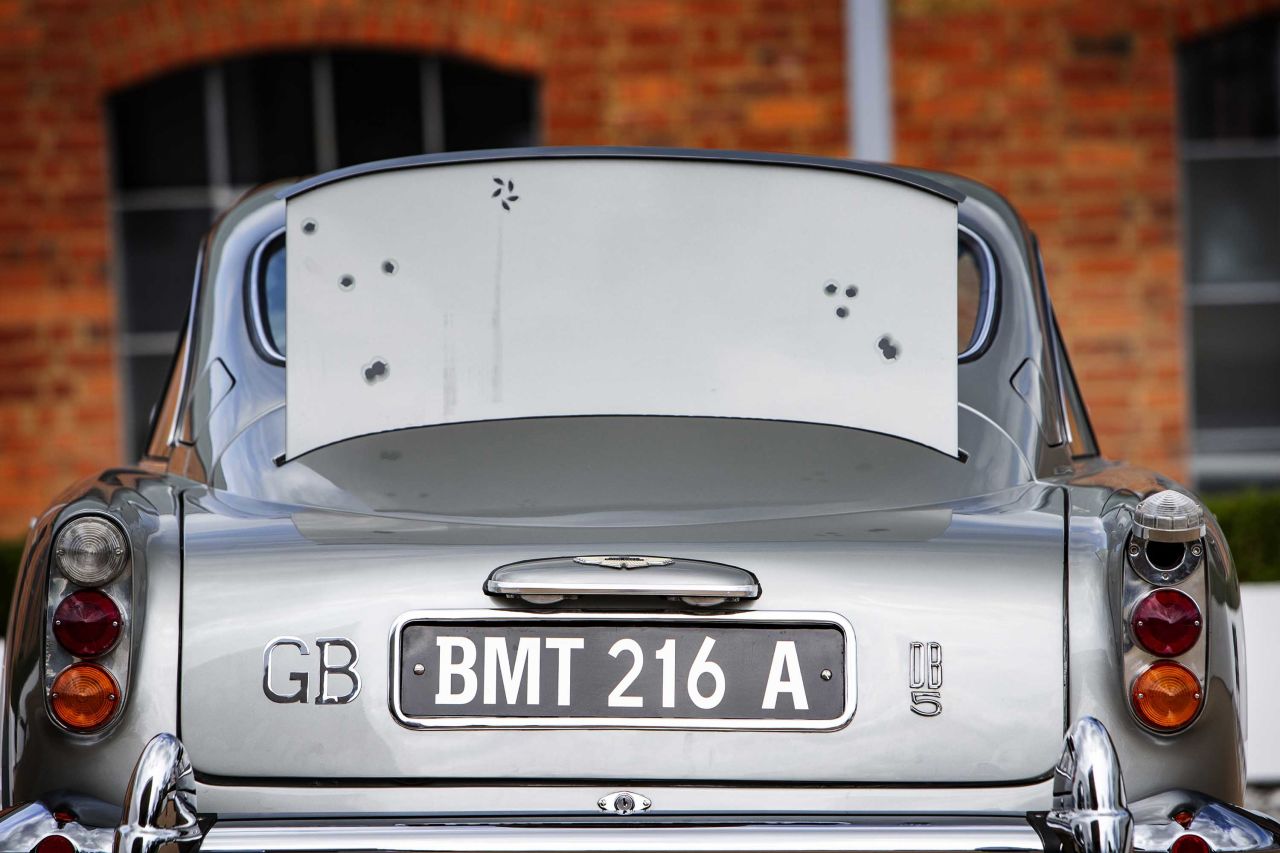 All of the Bond modifications are fully functioning following a full restoration, so the winning bidder will be able to make use of smoke screen dispensers, revolving license plates and a passenger-seat ejection system.
This replica James Bond car has working spy gadgets
01:32
- Source: CNN Business
Ahead of Thursday's auction, the car was put on display at locations around North America.
In 2018, Aston Martin announced a limited run of 25 replica DB5s, kitted out with some of the same features as the Bond-modified model. With a list price of £2.75 million ($3.5 million), the replicas are aimed at wannabe secret agents with cash to burn.