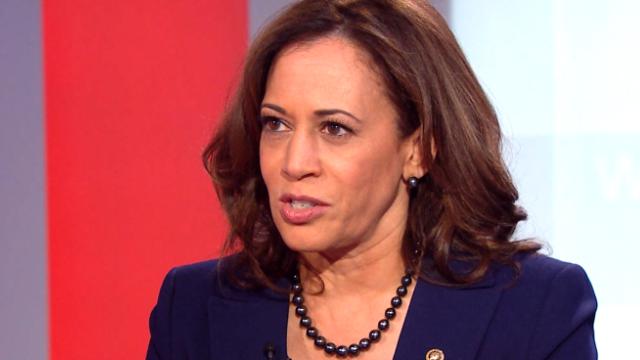 Ahead of the Senate committee hearing for attorney general nominee William Barr, at least two Democrats on the committee suggested that Barr should recuse himself from overseeing special counsel Robert Mueller's investigation.
Sen. Kamala Harris told CNN that she's inclined to think Barr should recuse himself. Harris — who is widely viewed as a potential 2020 Democratic presidential candidate — said "we're going to find out" about Barr's conversations with President Trump while being considered.
Sen. Richard Blumenthal said Barr should recuse himself unless he "completely disavows that view that he expressed in his memo that the President cannot be held accountable for obstructing justice." 
Blumenthal also said he's looking for reassurance that Barr will "be absolutely independent and provide strong, specific, iron-tight commitment" that he will make the Mueller report public.