8:32 p.m. ET, May 22, 2018
Our live coverage has ended. Read the posts below to see how the day unfolded.
8:30 p.m. ET, May 22, 2018
Trump speaks at Campaign for Life Gala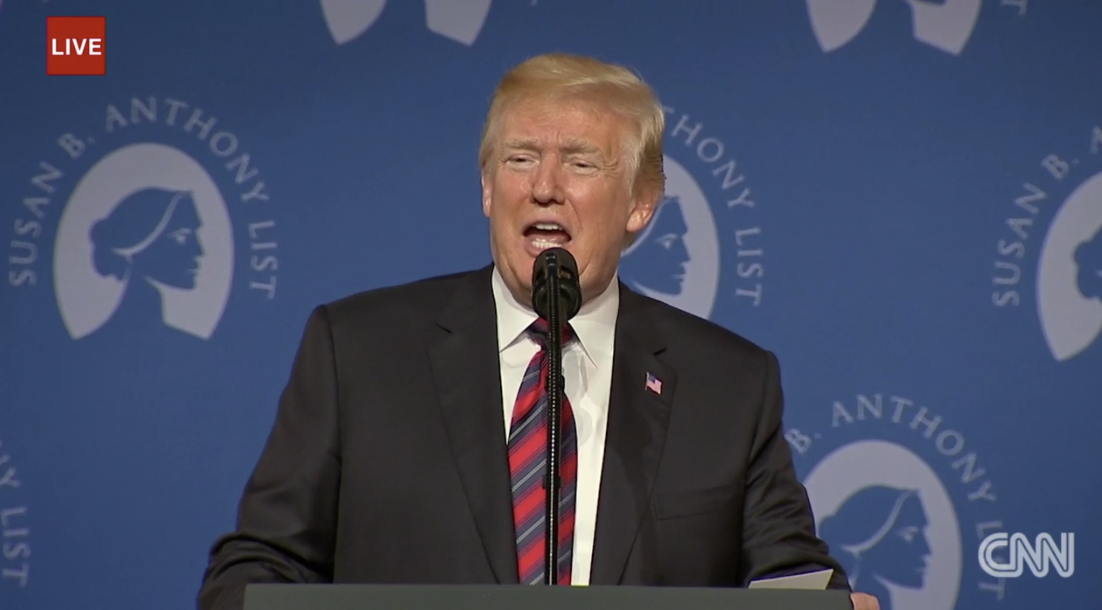 President Trump delivered remarks tonight at the Susan B. Anthony List's Campaign for Life Gala at the National Building Museum in Washington, DC. 
"We know that every life has meaning and that every life is totally worth protecting," he told the crowd at the pro-life event.
"When we stand for life, we stand for the true source of America's greatness."
The speech comes days after the Trump administration announced plans to propose a new rule that would bar abortions at facilities receiving federal family planning funds, according to two people familiar with the plans.
The move was aimed squarely at Planned Parenthood, which accepts some federal money for non-abortion services.
4:05 p.m. ET, May 22, 2018
Pompeo believes Kim Jong Un would find American investment in North Korea "of real value to his people"
From CNN's Jamie Crawford
Secretary of State Mike Pompeo said he believes North Korean leader Kim Jong Un would find American investment inside North Korea "of real value to his people," but cautioned that there was still a good deal that needed to be done before it got to that point. 
Here's what he told reporters moments ago:
"With respect to Chairman Kim, I haven't spoken publicly about the conversations we've had. They were between he and I. But I do have a real sense that he would, that he would find American investment, American technology, American know-how of real value to his people and its something he and I had a chance to speak about generally, and I do think it's something that if we do get this right and we do get the de-nuclearization right that America would be quite capable of delivering them with lots of things that would make life better for the North Korean people."
3:55 p.m. ET, May 22, 2018
Mike Pompeo: The US is continuing to prepare for Trump-Kim summit on June 12
From CNN's Laura Koran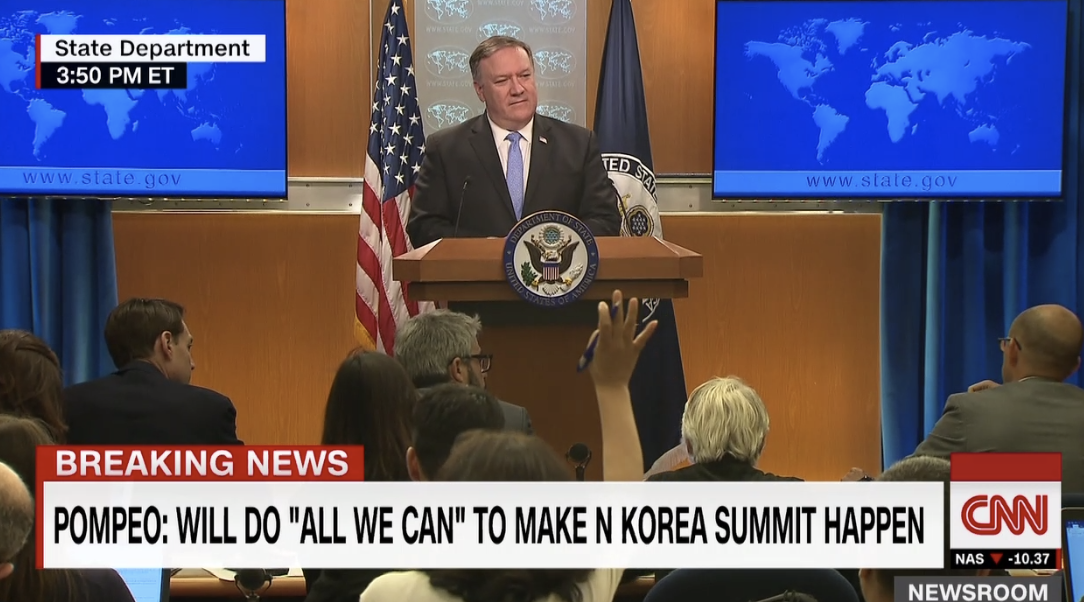 Secretary of State Mike Pompeo, making a surprise appearance in the State Department briefing room today, said his agency and the White House are continuing to prepare for a meeting between President Trump and North Korean leader Kim Jong Un on June 12 in the event it takes place.
He insisted the administration is prepared, and there has been no change in their mission statement.
3:54 p.m. ET, May 22, 2018
White House contradicts Trump on Chuck Schumer and China
From CNN's Jeremy Diamond
White House press secretary Sarah Sanders fired back at Senate Minority Leader Chuck Schumer's criticism of Trump's handling of Chinese telecom firm ZTE by pointing to Schumer's "weakness when it comes to China."
But just yesterday, President Trump suggested he and Schumer "have long agreed" on the issue of trade with China.
Sanders on Tuesday called Schumer "probably the last person we would call and ask for on how to make a deal," citing what she described as Schumer's poor negotiating track record and "his weakness when it comes to China.
"Sen. Schumer is not somebody this White House is probably ever going to take advice from on how to negotiate or get a good deal on anything, particularly based on his track record and certainly I think his weakness when it comes to China," Sanders said.
3:31 p.m. ET, May 22, 2018
Sanders says White House will "look into" why some reporters were banned from EPA event
The Environmental Protection Agency blocked reporters from several news outlets from a national summit earlier today where Scott Pruitt, the agency's chief, was speaking.
Today, press secretary Sarah Sanders was asked if the White House agrees with how the situation was handled.
"Certainly, we'll look into the matter," she said.
Sanders then told reporters to look at the EPA's statement, which was issued after the incident.
In a statement, Jahan Wilcox, an EPA spokesman, said the agency barred reporters from attending due to space limitations inside the venue. He said the EPA was able to accommodate only 10 reporters and that it provided a livestream "for those we could not accommodate."
"This was simply an issue of the room reaching capacity, which reporters were aware of prior to the event," Wilcox said.
3:27 p.m. ET, May 22, 2018
Sanders won't say why US will guarantee Kim Jong Un's safety
CNN's Pamela Brown asked Sarah Sanders why President Trump would guarantee the safety of a dictator like North Korea's Kim Jong Un.
Sanders didn't answer the question, saying only that the goal of the conversations was "complete and total denuclearization" of the Korean Peninsula.
"Again, the goal and the purpose of these conversations would be to have complete and total denuclearization of the peninsula and the President has been upfront about that part of the conversation and we're going to continue to move forward," Sanders said. 
3:25 p.m. ET, May 22, 2018
Meeting between Justice Department and lawmakers will happen on Thursday
From CNN's Kevin Liptak
The White House says a meeting between Justice Department officials and lawmakers that President Trump requested will occur on Thursday.
Press secretary Sarah Sanders said Reps. Devin Nunes and Trey Gowdy would attend alongside FBI Director Chris Wray, DNI Dan Coats and Acting Assistant Attorney General Edward O'Callaghan.
She said no members of White House staff would be in attendance.
Trump tasked chief of staff John Kelly with arranging the meeting during a meeting Monday with deputy attorney general Rod Rosenstein and Wray.
3:24 p.m. ET, May 22, 2018
How Trump is preparing for the summit with Kim Jong Un
A reporter asked Sanders how Trump was preparing for his summit with Kim Jong Un.
Sanders said Trump has spent "a significant amount of time" speaking with both other world leaders as well as his national security team on the subject.
"This is something they talk about on a daily basis and will continue to in preparation," Sanders said.