Whistleblower alleges White House coverup
8:32 a.m. ET, September 27, 2019
Nancy Pelosi says Attorney General William Barr "has gone rogue"
House Speaker Nancy Pelosi said Attorney General William Barr "has gone rogue."
"I do think the Attorney General has gone rogue. He has for a long time now. And since he was mentioned in all of this, it's curious that he would be making decisions about how the complaint would be handled," she told CNN.
She first made the "rogue" comment during an interview with MSNBC's "Morning Joe" earlier today.
Pelosi also said she was "very worried" about the source of the whistleblower complaint, adding that "what the President said goes beyond irresponsible; it's dangerous."
"Whistleblowers have an important role to play in unfolding – revealing wrongdoing in our government," Pelosi said.
8:22 a.m. ET, September 27, 2019
What happens next in the House's impeachment inquiry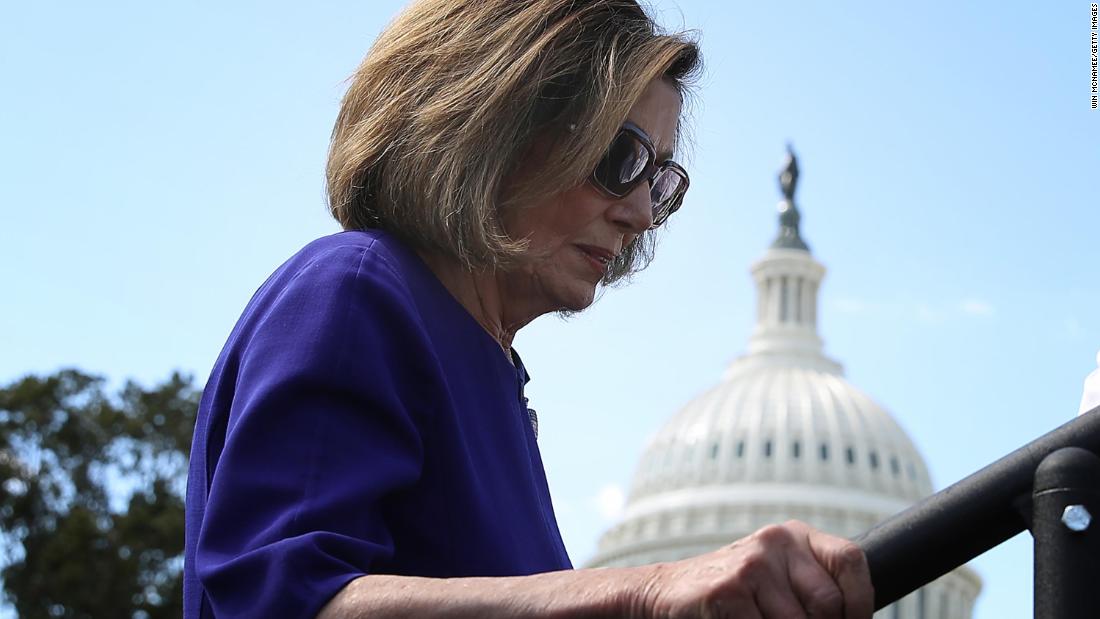 Speaker of the House Nancy Pelosi earlier this week announced the House is launching a formal impeachment inquiry into President Trump.
So what happens now? Here's a look at how the impeachment inquiry — and the possible impeachment — will unfold.
Starting the process: Speaker of the House Nancy Pelosi has instructed six House committees already investigating Trump to proceed "under that umbrella of impeachment inquiry."
The inquiry: Each of the six committees — Judiciary, Intelligence, Ways and Means, Financial Services, Oversight and Foreign Affairs — will look at different elements of Trump's presidency, his past and his businesses. This process is to see if Trump's conduct warrants impeachment.
The articles of impeachment: Each of the committees will provide input to include in articles of impeachment that would be written up under the House Judiciary Committee, which would vote on whether to refer them to the full House of Representatives. 
The House vote: After that committee vote, the articles, if approved, are given special status on the House floor and it requires a simple majority of voting lawmakers to approve them. At this point, Trump would face a choice shared by only three other presidents: be impeached and fight for your office in the Senate or resign. 
The Senate trial: After the House votes to impeach a President, the Constitution calls for a trial in the US Senate. But there is some question as to whether Republicans in the Senate would even bother since they likely have the votes to easily dismiss the charges.
8:04 a.m. ET, September 27, 2019
More than 300 former national security officials call Trump's Ukraine actions a "profound" concern
More than 300 former national security officials have signed onto a statement calling President Trump's actions concerning Ukraine "a profound national security concern." 
"As national security professionals, many of us have long been concerned with President Trump's actions and their implications for our safety and security. Some of us have spoken out, but many of us have eschewed politics throughout our careers and, as a result, have not weighed in publicly," the statement began. 
They added:
"The revelations of recent days, however, demand a response."
Those who signed the statement include...
A former Deputy Secretary of State
Two former Under Secretaries of State
A former Director of the National Counterterrorism Center
Several career ambassadors
7:53 a.m. ET, September 27, 2019
A day-by-day look at how the Ukraine controversy unfolded
The growing Trump-Ukraine controversy stems from a whistleblower complaint that deals, at least in part, with a phone call the President had with the nation's leader, Volodymyr Zelensky.
Here's a timeline of the major developments in the story:
July 25: Trump and Zelensky talk on the phone.
Aug. 12: A whistleblower files a complaint with the intelligence inspector general.
Aug. 30: Trump considers blocking $250 million in military aid to Ukraine, effectively pausing disbursement of the funds during a formal review process.
Sept. 2: Deadline for Director of National Intelligence (DNI) to send whistleblower complaint to Congress — he does not send it.
Sept. 9: The intelligence community inspector general notifies House Intelligence Chairman Adam Schiff of an "urgent concern" that DNI has overruled. Three House committees launch investigation of efforts by Trump, his personal attorney Rudy Giuliani and others to pressure the Ukrainian government to assist the President's reelection efforts. The committees request information about Trump's July phone call with Zelensky.
Sept. 12: The administration hold on Ukraine aid is lifted.
Sept. 18: The intelligence community inspector general and the acting DNI say they will brief the House Intelligence Committee.
Sept. 22: Trump acknowledges that he discussed Joe Biden in a July call with Zelensky.
Sept. 23: Trump tells reporters at the United Nations that his conversations with Ukraine's leaders were without fault and said he wanted the world to see what he said.
Sept. 24: Pelosi announces formal impeachment inquiry into Trump. The President tweets the White House will release a transcript of his call with Zelensky.
Sept. 25: The White House releases a transcript of Trump's call with Zelensky. The Whistleblower's complaint is delivered to Capitol Hill and the whistleblower tentatively agrees to meet with congressional lawmakers.
Sept. 26: The acting DNI briefs the House Intelligence Committee.
7:41 a.m. ET, September 27, 2019
It's been 200 days since we've had a White House press briefing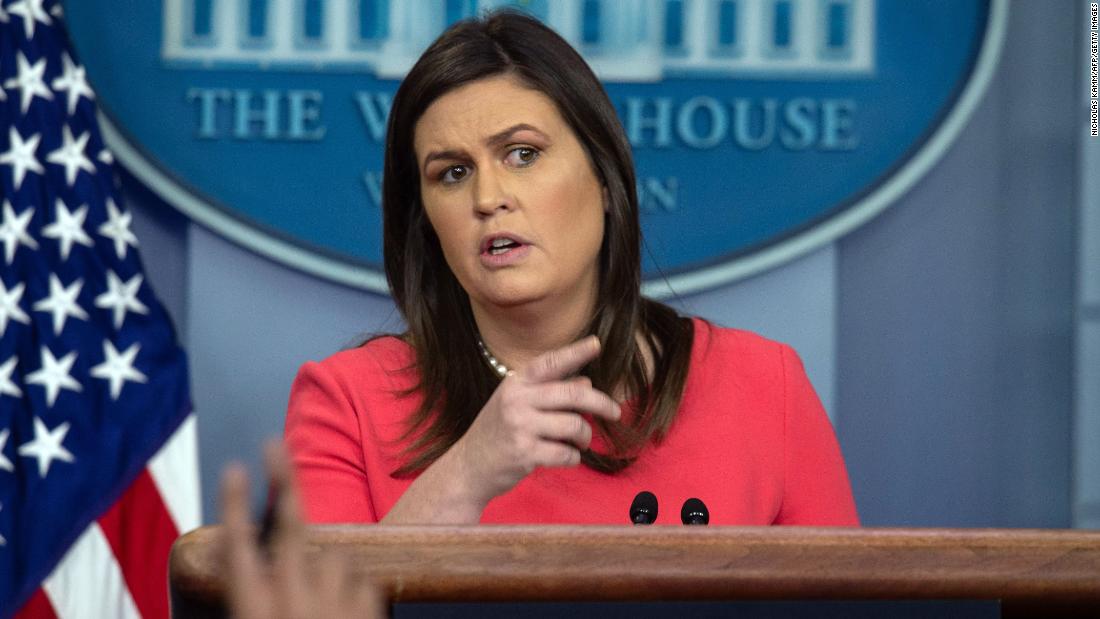 Today marks the 200th day without a White House briefing.
Here's why this is significant: The occasion is especially notable as questions surround the White House on the whistleblower's complaint and calls for impeachment. 
Press secretary Stephanie Grisham has yet to take to the briefing room podium since she was named to the position on June 26. The lack in briefings was long a problem in the Trump White House before Grisham. Former press secretary Sarah Sanders also allowed the briefings to wane under her tenure. 
In both the Grisham and Sanders eras, the length of time between briefings is longer than any of the preceding 13 press secretaries, according to the American Presidency Project... 
In the past 100 days, 0 briefings were held.
In the past 199 days, 0 briefings were held.
In the past 300 days, only three briefings were held.
In the past year, only six briefings were held. 
7:36 a.m. ET, September 27, 2019
More than half the House supports the impeachment inquiry. Here's why that matters.
More than half the US House of Representatives have now said they support an impeachment investigation into President Trump.
The numbers: There are at least 219 House Democrats — according to a CNN count — who publicly stated support for impeachment proceedings. Rep. Justin Amash of Michigan, a former Republican who has since become an independent, has also called for an impeachment investigation, bringing the total number of representatives to 220, or just over half of the 435-member chamber.
Why this matters: Reaching the halfway mark on this issue is a significant development as a majority of the House would be needed to vote to impeach the President in order to send the process to the Senate.
But remember: However, CNN's count includes many Democrats who say they support an impeachment investigation but are still waiting for the results of the probe before deciding whether to finally vote to impeach Trump.
Even if the House could pass the vote, it likely would go nowhere in the Republican-controlled Senate, one of many reasons the issue has been politically divisive among Democrats and a large part of why House Speaker Nancy Pelosi had for months avoided calling Democratic investigations an impeachment inquiry.
7:33 a.m. ET, September 27, 2019
Trump on Ukraine call: "It wasn't bad, it was very legal and very good"
President Trump defended his July phone call with Ukraine's president, calling it "simple and very nice."
The phone call was at the center of a whistleblower's complaint, which says President Trump tried to get Ukraine to interfere in the 2020 election, and the White House tried to cover it up.
"It wasn't bad, it was very legal and very good. A continuing Witch Hunt!" Trump tweeted this morning.
7:17 a.m. ET, September 27, 2019
Yesterday was a busy day in Washington. Here's what you need to know.
A lot happened in the Trump-Ukraine story yesterday, two days after Speaker of the House Nancy Pelosi announced the House is launching a formal impeachment inquiry into President Trump.
Here's how the story has developed Thursday: