Trump's assistant secretary for Department of Health and Human Services submits resignation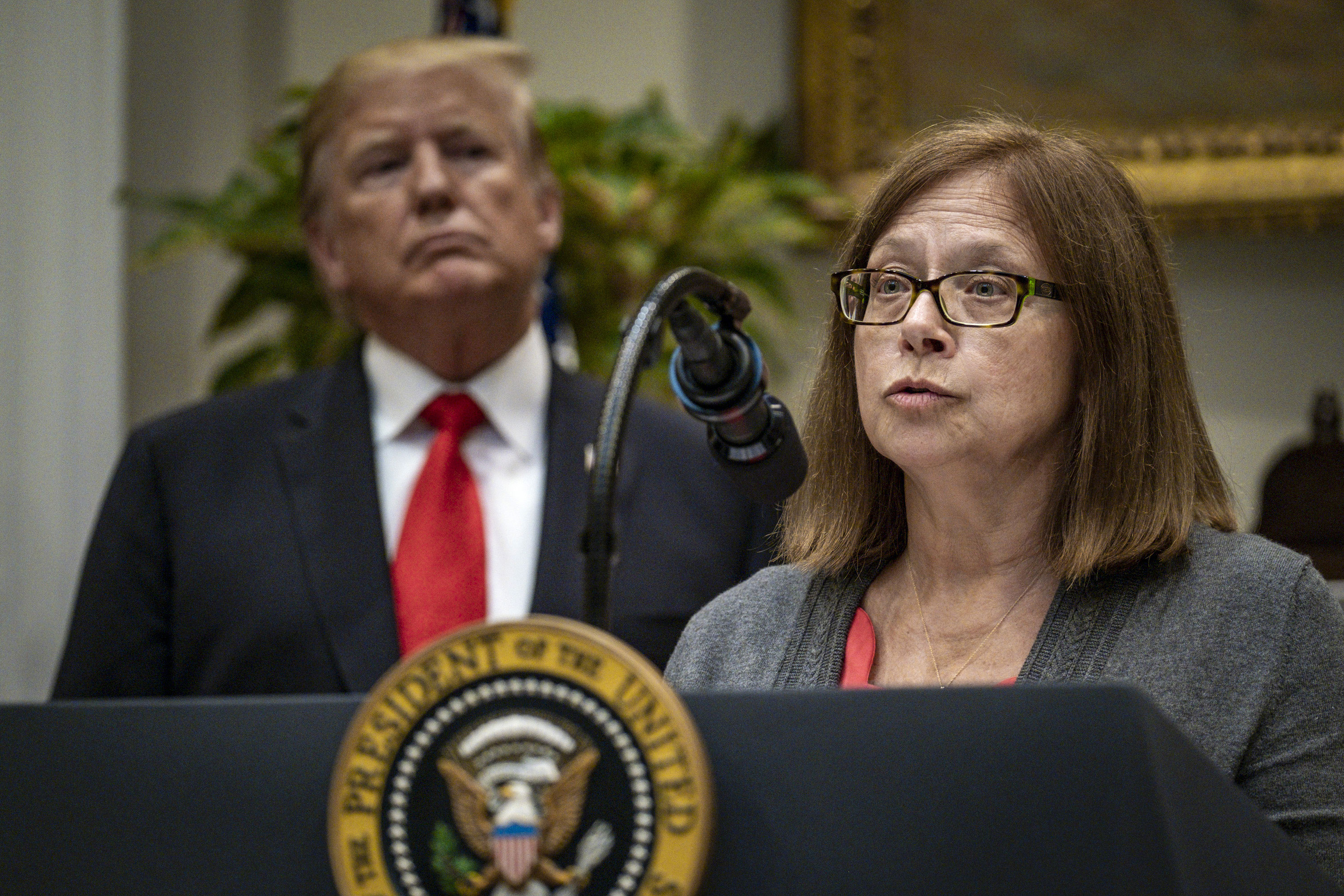 Elinore McCance-Katz, assistant secretary for the Department of Health and Human Services, resigned today in the wake of President Trump's role and response to mob breaching the US Capitol.
"I have chosen to resign today as the Assistant Secretary for Mental Health and Substance Use," McCance-Katz, assistant secretary for mental health and substance abuse for HHS, wrote in a letter dated today.
President Trump's Education Secretary Betsy DeVos and Transportation Secretary Elaine Chao also resigned today.
Trump's Education Secretary Betsy DeVos submits resignation
President Trump's Education Secretary Betsy DeVos has submitted her resignation, making her the second Cabinet member to resign over Trump's response to the mob breaching the US Capitol, according to an official. 
Transportation Secretary Elaine Chao also resigned this afternoon after taking "time to absorb" the insurrection on Capitol Hill and the President's response to it.
"Today, there was a lot of soul-searching and discussion," a senior administration official said. "It was obviously the right thing to do."
Chao discussed the matter with her staff and her husband, Senate Majority Leader Mitch McConnell, before deciding by around 11 a.m. that she would resign.
Several Cabinet secretaries informally discuss invoking 25th Amendment but Pence "highly unlikely" to pursue
A source close to Vice President Mike Pence said inquiries about invoking the 25th Amendment have been coming into Pence advisers and those discussions have been under way.
But the source said it is "highly unlikely" that Pence would pursue that path at this point, given that the effort is expected to be unsuccessful. And an administration official tells CNN that Pence himself has not discussed invoking the 25th Amendment with any Cabinet officials.
However, three senior administration officials also tell CNN that two Cabinet secretaries have called fellow members of the Cabinet to take their "temperatures" about demanding a Cabinet meeting with the President to confront him about his behavior.
The two Cabinet secretaries discussed the possibility of demanding the President deliver a public address committing to a peaceful transfer of power, which Trump did Thursday evening. 
Hanging over the meeting would be the possibility that a majority of the Cabinet could invoke the 25th Amendment and strip Trump of his power as president.
Chiefs of staff of federal departments have also been calling each other to discuss the possibility.
Some of the secretaries are hesitant to agree to a meeting because of the risk an attempt to invoke the 25th Amendment would face, or that they would draw Trump's ire.
Some officials were also concerned about the optics of holding a cabinet meeting amid national discussions about the 25th Amendment. "Why take the risk?" one senior official said. 
On Thursday night, Trump released a pre-recorded video that said he would not serve a second term. It's not known yet if that was enough assuage Cabinet members' concerns and took the discussions of the table.
A White House adviser in discussions with senior officials said Trump only recorded the video released this evening because his presidency is currently threatened by looming resignations and potential impeachment.
"That message and tone should have been relayed election night…not after people died," the adviser added.
"Lives would have been saved" had Trump acknowledged reality earlier, Michigan governor says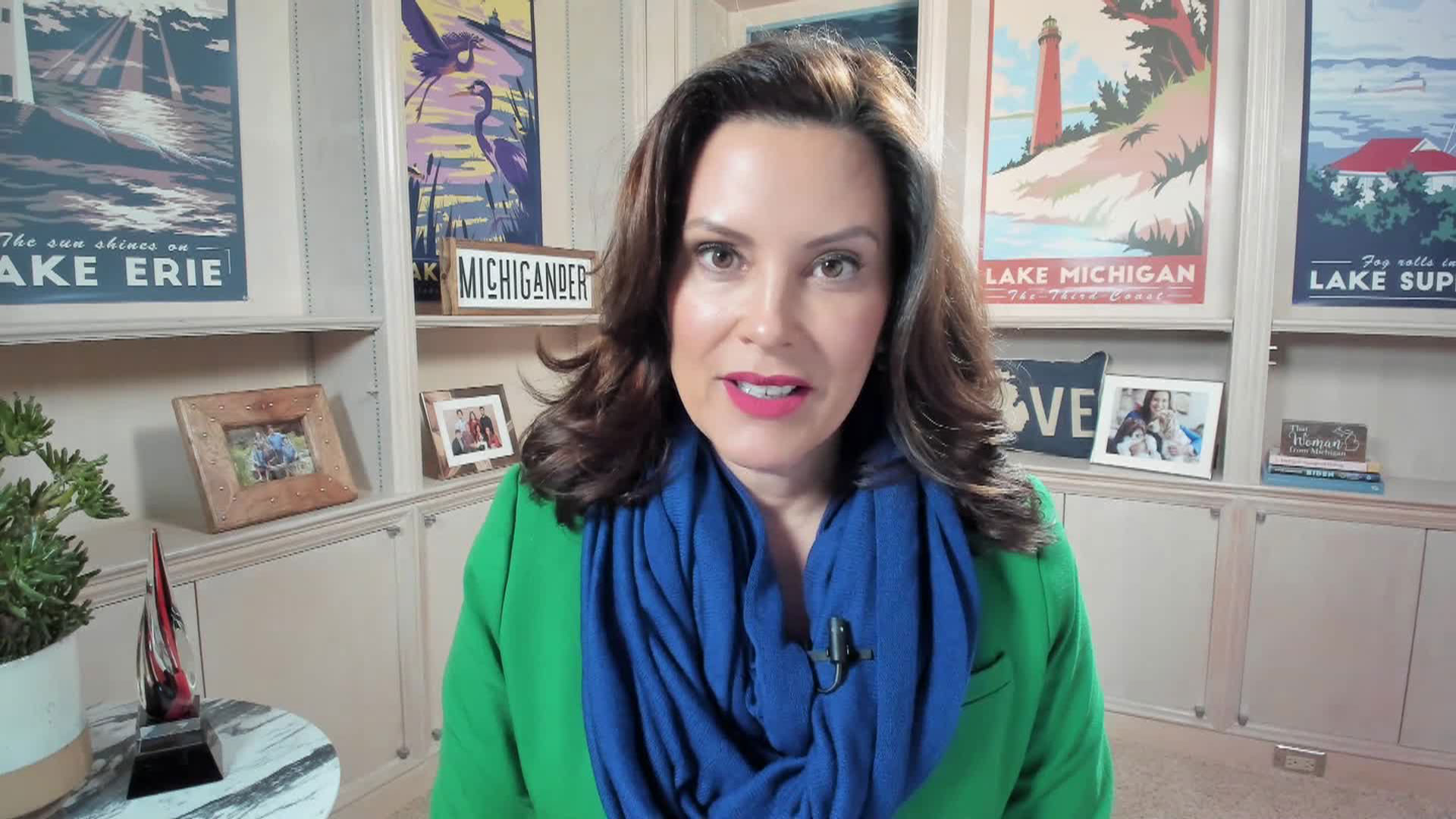 Michigan Gov. Gretchen Whitmer called out President Trump for finally pledging an "orderly" transfer of power to President-elect Joe Biden on Jan. 20, saying "it's about damn time."
"Had he done this earlier, lives would have been saved," Whitmer told CNN's Erin Burnett, a day after rioters stormed the US Capitol building. "Had they invested themselves in a peaceful transition and started working with the incoming administration, lives would have been saved."
What do we know: Rioters on Wednesday breached the Capitol building and the Senate chamber, ransacked the offices of Pelosi and other Capitol offices, and a laptop was stolen from the office of Oregon Sen. Jeff Merkley. One woman was shot and killed by Capitol Police as the crowd breached the building and three others suffered medical emergencies that proved fatal.
"If he'd spent the energy that he has tried to use to sow doubt and violence and seeds of division toward addressing the pandemic, lives would have been saved," Whitmer added. "I'm glad he's come to that conclusion finally. However, we paid an incredible price as a nation for his inability to see the facts and understand them and accept them. This is where we are."
Senate chaplain urges Congress and nation to unite after assault on Capitol
Senate Chaplain Barry Black is urging Congress and the nation to heal and unite after Wednesday's deadly riot at the US Capitol building.
Black prayed over Congress early Thursday morning to close the joint session following the formal affirmation of President-elect Joe Biden's Electoral College victory.
He told CNN's Anderson Cooper that people too often these days are running from the truth and instead "need to learn to illuminate with truth." 
"The power of life and death is in your words, and you will reap its harvest," Black said Thursday on Anderson Cooper Full Circle, referencing Proverbs 18:21.
Black has served as Senate Chaplain since 2003.
Watch the full interview here.
Watch part of Senate Chaplain Barry Black's interview:
Trump publicly acknowledges he won't serve a second term in video message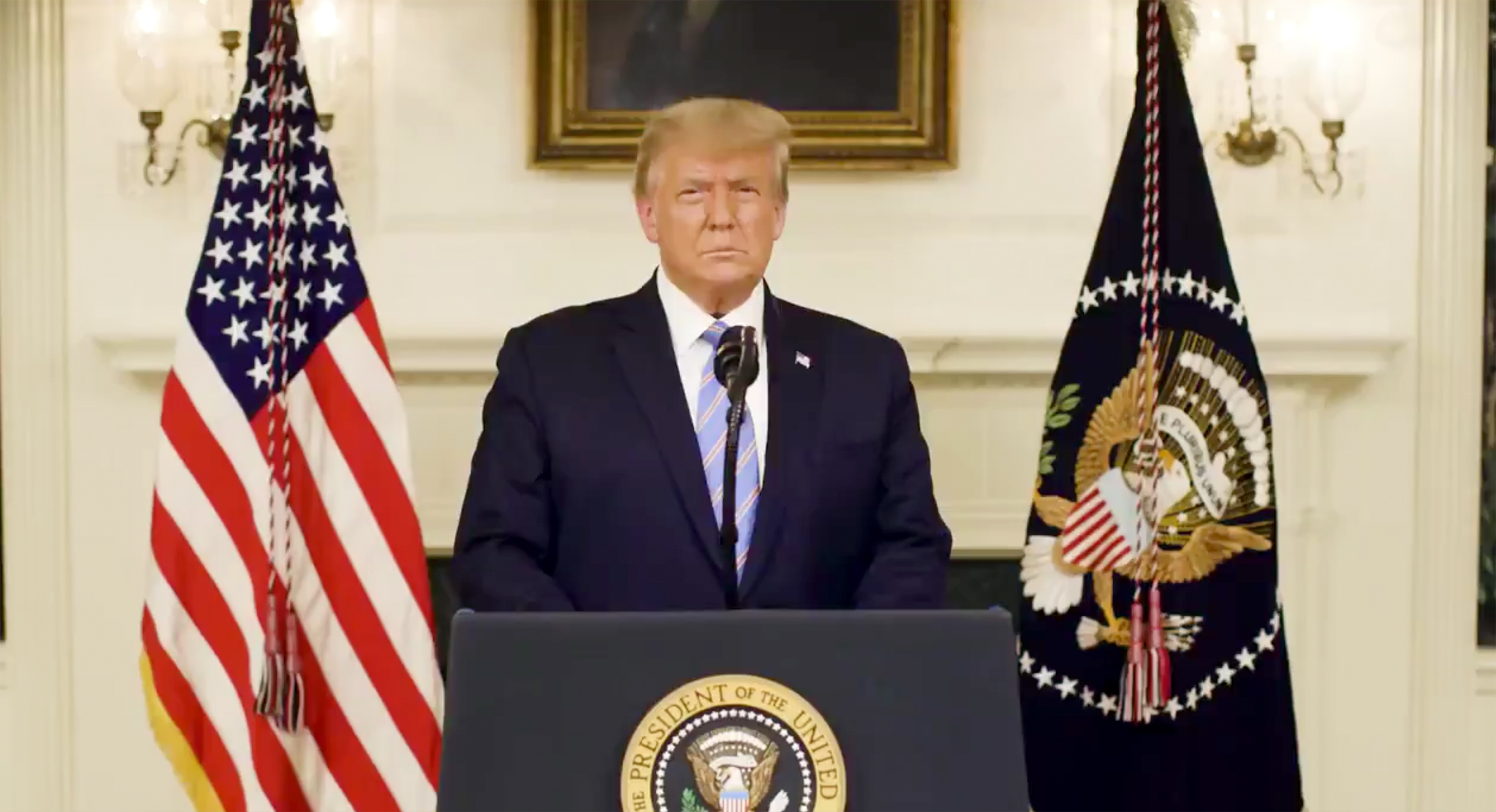 President Trump conceded publicly for the first time Thursday that he will not serve a second term, stopping short of congratulating President-elect Joe Biden but acknowledging a transfer of power is now underway.
Trump's recognition of his loss comes two months after the fact and amid growing calls for either his removal from office or a fresh impeachment. It also came as legal questions swirled about his culpability for inciting rioters who invaded the US Capitol a day earlier.
In the video, released more than 24 hours after Wednesday's riot, Trump made calls for "healing and reconciliation" and said the country must move forward.
But he also misstated his role in activating the National Guard to combat his supporters who stormed the Capitol, who only a day earlier he called "special."
Earlier Thursday, Trump issued a dark-of-night statement vowing an "orderly transition," which came about in part to stanch a wave of resignations from within the West Wing and the broader administration, according to a person familiar with the matter.
Read more here.
Pelosi and Schumer tried calling Pence to urge him to consider invoking 25th Amendment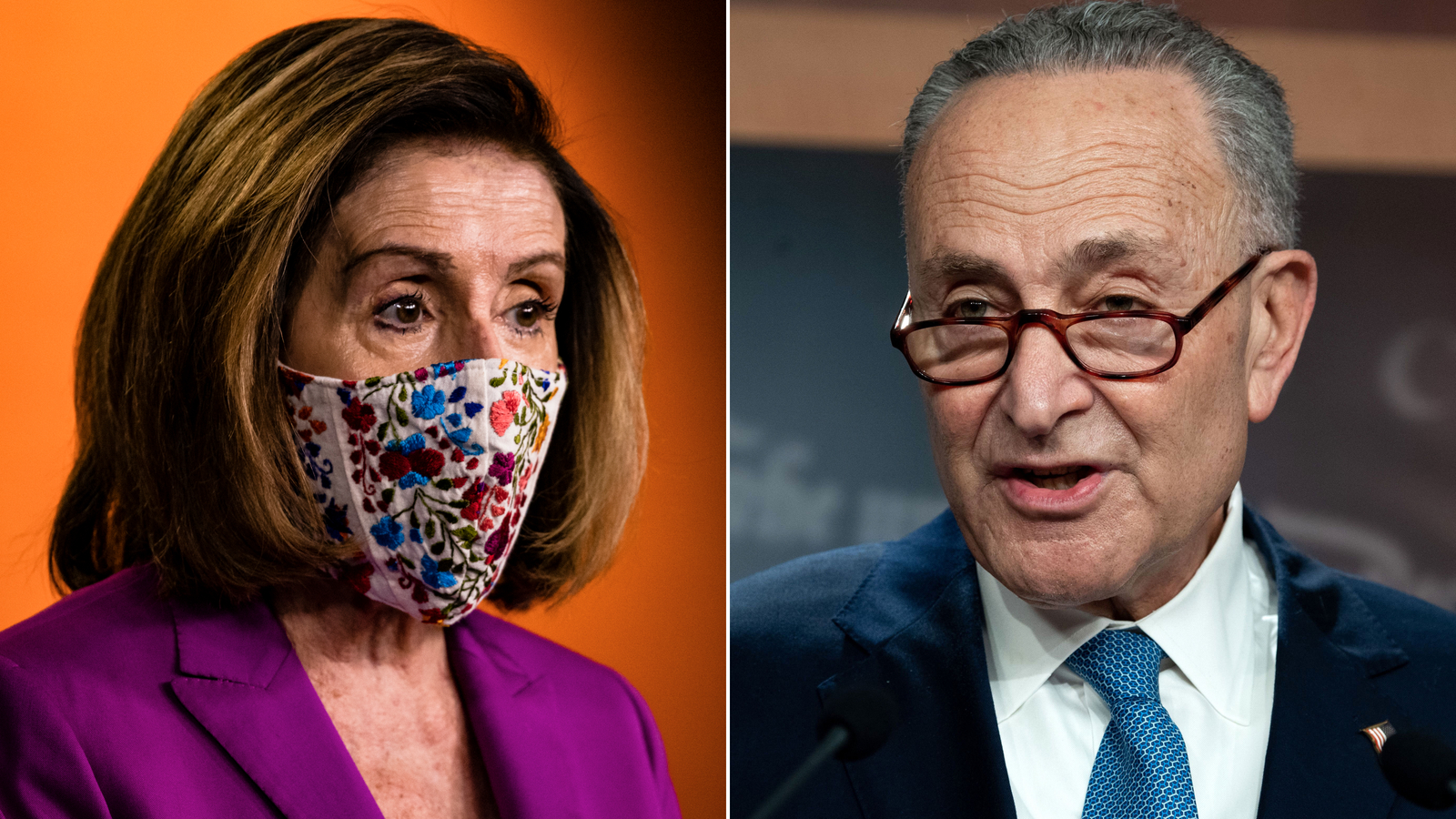 Senate Minority Leader Chuck Schumer and House Speaker Nancy Pelosi tried to reach out to Vice President Mike Pence on Thursday to urge him to consider invoking the 25th Amendment to force President Trump's removal from office.
The Democrats issued a statement detailing their phone call attempt to Pence, whom they were unable to connect with.
Read their statement:
Trump's CIA director and intel chief unlikely to resign over response to violence at Capitol
CIA director Gina Haspel is not currently expected to resign from her post in response to President Trump's handling of Wednesday's violence at the US Capitol, according to a source familiar with the situation, who told CNN there is no indication, at this time, that she intends to step down before President-elect Joe Biden is sworn into office, according to a source familiar with the situation.  
Haspel's relationship with Trump has deteriorated in recent months and CNN previously reported that she was on thin ice as the President has considered firing her during his final months in office. But the source told CNN that at this time, it is unlikely Haspel will resign, the source said. 
While the situation involving Trump's Cabinet continues to evolve after the resignation of Transportation Secretary Elaine Chao, the source told CNN that, for now, Haspel intends to stay in her role to help oversee the CIA's ongoing operations and a smooth transition process. The CIA declined to comment on Haspel's plans. 
Some background: There have been calls for other Cabinet members to follow Chao's lead amid bipartisan criticism of Trump's response to the violence. But some of Trump's top national security officials have received calls within the last 24 hours urging them not to resign following his widely panned response to the mob attack by his supporters on the US Capitol.
The message: it is important they stay on for the continuity of government in the national security realm.
Haspel has kept a relatively low profile since the election. Sources have consistently said Haspel prefers to remain as CIA director until Inauguration Day and step down on her own terms when the new administration takes over.
As of Thursday, it appears Trump's Director of National Intelligence, John Ratcliffe, is also unlikely to resign. 
At this stage, it remains unclear if Ratcliffe has been involved in any discussions about invoking the 25th Amendment but a source familiar with the issue, told CNN Trump's intelligence chief is well aware that a growing list of Congressional lawmakers are calling on the Cabinet to take that step.
Capitol Police officer on life support after pro-Trump riot, union official says
A Capitol Police officer is on life support Thursday night after a mob of President Donald Trump's supporters stormed the US Capitol a day before, according to Capitol Police union chair Gus Papathanasiou.
CNN reported Thursday evening, citing three sources, that the officer had died. One of CNN's sources said that Capitol Police officers were gathered and told that the officer had passed away.
Papathanasiou told WUSA — a local Washington, DC, television news station— that the officer died. Later Thursday, the Capitol Police released a statement stating no officers had died as a result of Wednesday's riot.
Papathanasiou retracted his statement to WUSA and told CNN the officer was still on life support.
"He had a stroke. I think he's on life support. We've got some misinformation on that. He's on life support from what I'm hearing," Papathanasiou told CNN.
One woman was shot and killed by Capitol Police as the crowd breached the building and three others suffered medical emergencies that proved fatal.
Correction: This post has been updated to reflect that the officer is on life support. 
Biden has no interest in opening impeachment proceedings
President-elect Joe Biden has no appetite for opening an impeachment proceeding against President Trump, people familiar with the matter say Thursday, as he prefers to keep his focus on taking office in 13 days.
Sources who told CNN earlier Thursday he had no intention of weighing in on the 25th Amendment talks, they said he feels the same about impeachment.
It's unclear whether Biden will weigh in himself – he declined to answer questions today, but might Friday – but he has made his views known that he doesn't favor impeachment.
"Impeachment would not help unify this country," a person close to Biden said, who added that "this is a matter to be decided by the Congress." 
Colin Powell dismisses calls to remove Trump as a "distraction"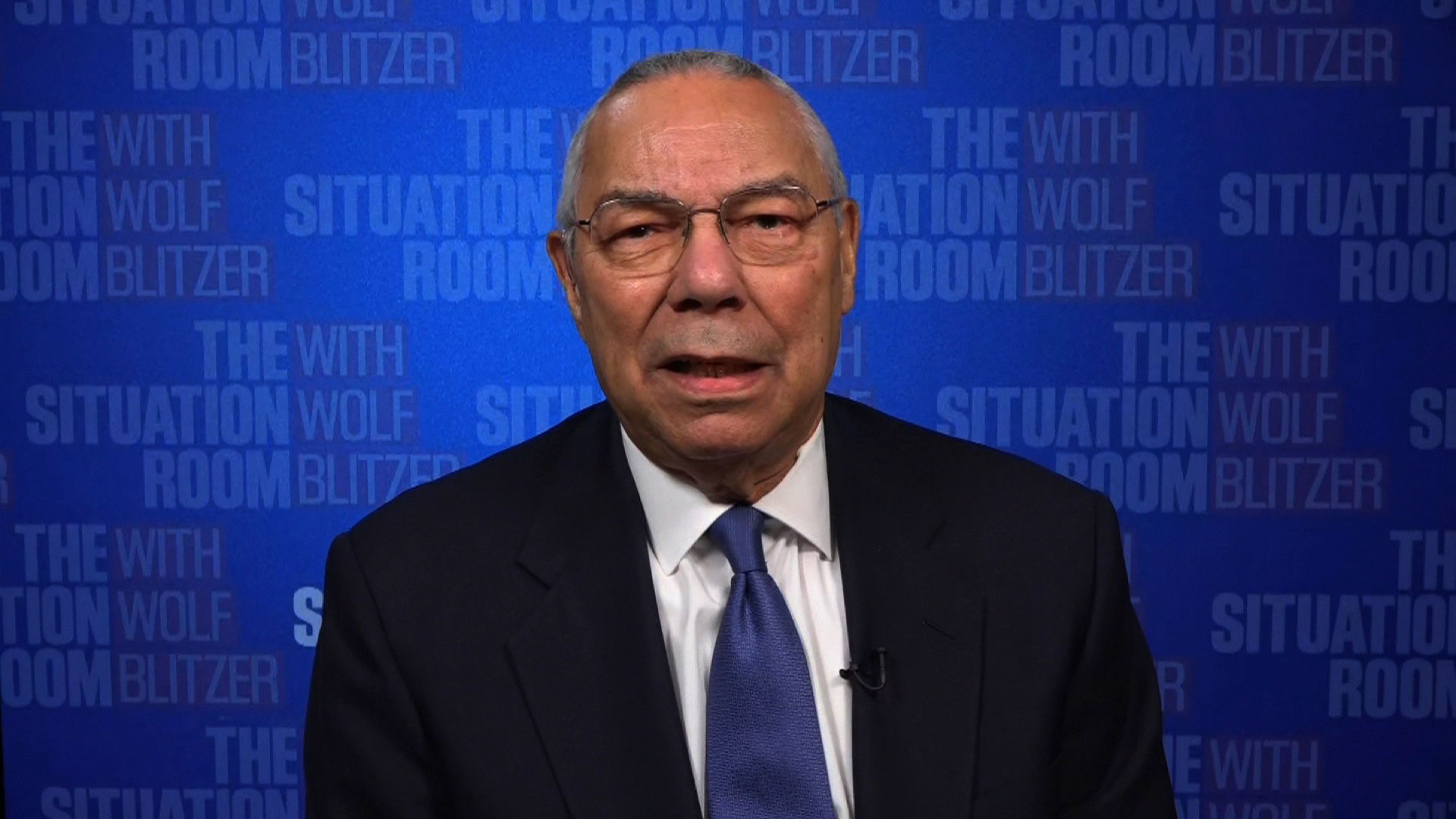 Former Republican Secretary of State Colin Powell dismissed growing calls for invoking 25th Amendment or an impeachment of President Trump as a "distraction," saying lawmakers should instead be focused on a successful transition. 
"It really doesn't excite me," said the retired four-star general, when asked about removing Trump. "We've got about 13 days to go? Nothing will really happen in that 13-day period. Let's let it play out." 
Powell suggested the danger Trump presents to the country would mitigate itself on Jan. 20, when President-elect Joe Biden assumes the presidency.
"I would not detour in different pieces of the Constitution we think would be helpful," he told CNN's Wolf Blitzer. "I just want him out… he's going to be out." 
Despite his opposition to removing Trump by a constitutional mechanism, Powell still suggested he believes Trump is unfit to occupy the Oval Office.
"You can't not have concerns about his mental fitness when you see the way he behaves, the way he acts and the things he does," said Powell. 
Watch the moment:
Pence has not discussed invoking 25th Amendment with any Cabinet members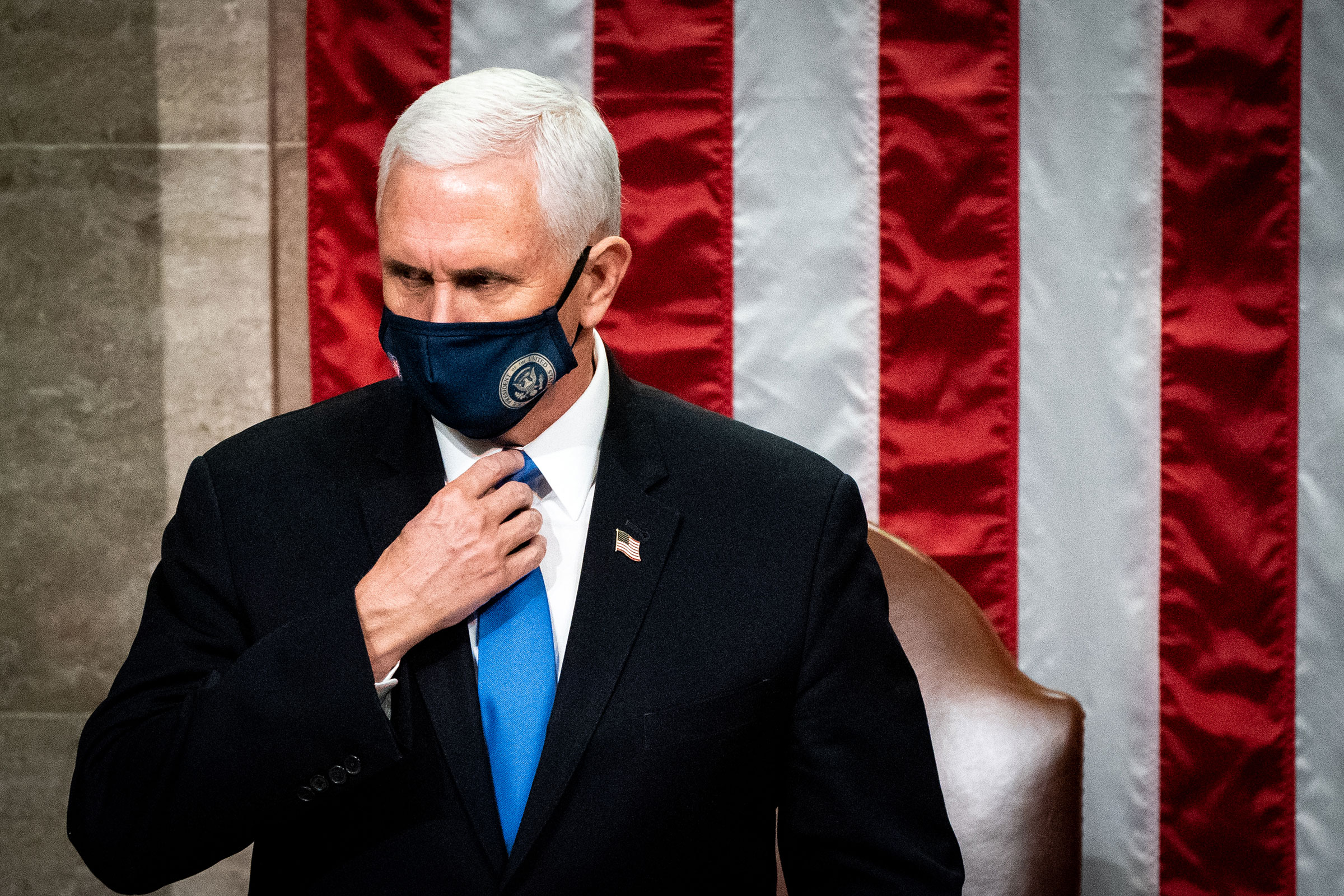 Vice President Mike Pence has not discussed invoking the 25th Amendment with any Cabinet officials, an administration official tells CNN. 
House Speaker Nancy Pelosi called for invoking the 25th Amendment in a news conference today, and said that if that doesn't happen, Congress may move to impeach President Trump. 
Remember: Invoking the 25th Amendment would require Pence and a majority of the Cabinet to vote to remove Trump from office due to his inability to "discharge the powers and duties of his office."
Any 25th Amendment push faces an unprecedented steep hill to come to fruition with little time left before Joe Biden's inauguration on Jan. 20. The calls in Congress, however, underscore the extent to which lawmakers are reeling and furious with the President in the wake of the devastation at the Capitol on Wednesday.
US Capitol Police chief is resigning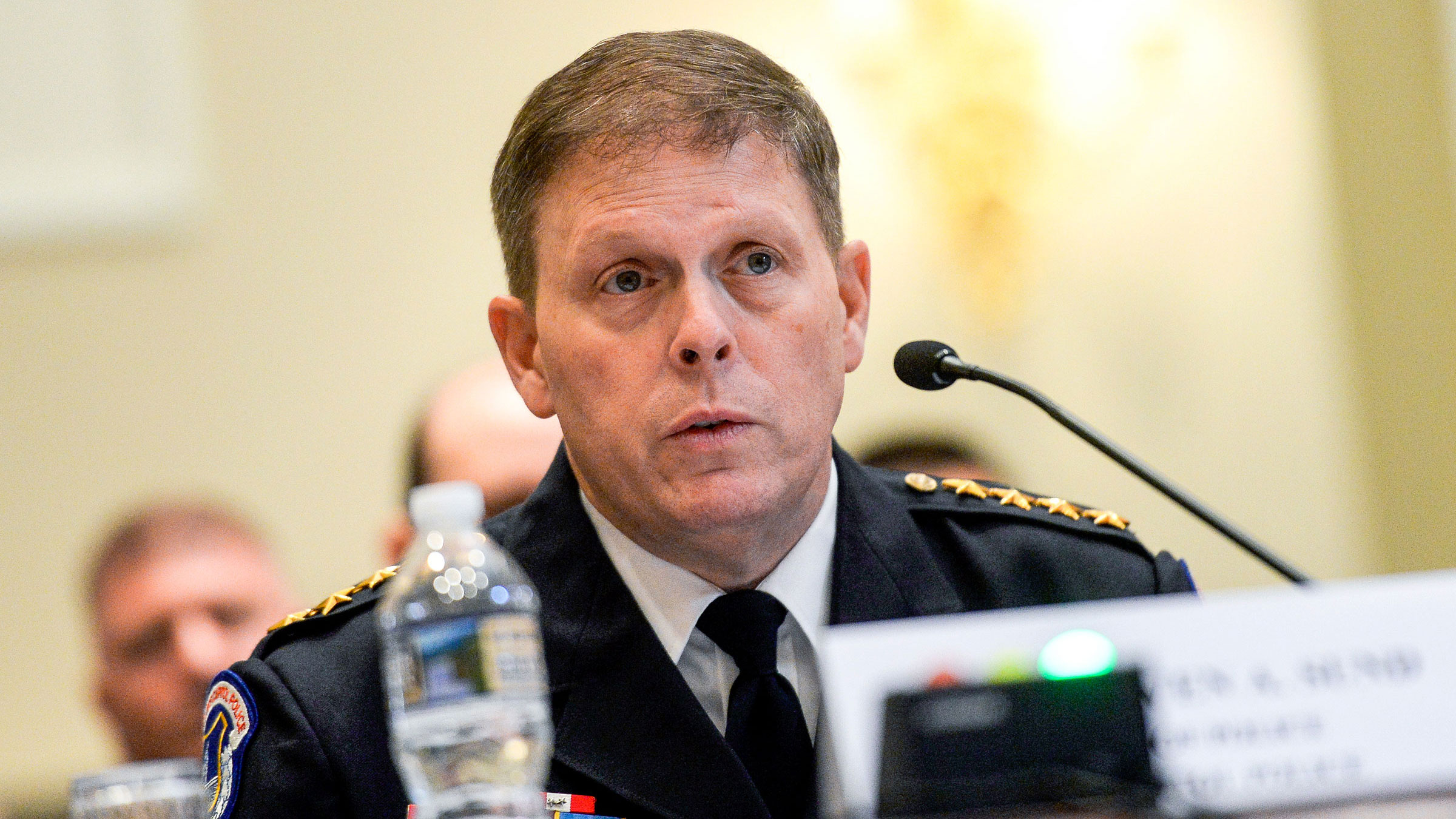 US Capitol Police Chief Steven Sund is resigning, according to a US Capitol Police official, after facing criticism over an apparent lack of preparedness to deal with Wednesday's violent mob on Capitol Hill.
Sund's resignation is effective Jan. 16, according to a Capitol Police official.
House Speaker Nancy Pelosi today called for Sund's resignation and said the House Sergeant at Arms has told her he is submitting his resignation as well.
Pelosi made her comments during her weekly news conference, and follows Senate Democratic Leader Chuck Schumer saying he would fire the current Senate Sergeant-at-Arms when he becomes majority leader. 
"If Senate Sergeant Arms [Michael] Stenger hasn't vacated the position by then, I will fire him as soon as Democrats have a majority in the Senate," Schumer said in a statement.
FAA warns fliers against "unruly behavior" after several incidents involving Trump supporters
As some Trump supporters leave Washington, DC, after yesterday's attack on the Capitol, the Federal Aviation Administration is warning fliers not to act up. 
The warning comes after social media posts of pro-Trump passengers flying to Washington, DC, shouting down fellow passengers, flight attendants struggling to enforce mask rules, and other Trump supporters harassing GOP Sen. Mitt Romney in an airport terminal. 
On Wednesday, the head of the largest association of flight attendants said that those who participated in the assault on the Capitol should be banned from commercial flights. CNN observed a ramped up police presence at Reagan National Airport, but the Metropolitan Washington Airports Authority reports no arrests on Thursday at Reagan or Dulles.
Trump asking aides and lawyers about self-pardon power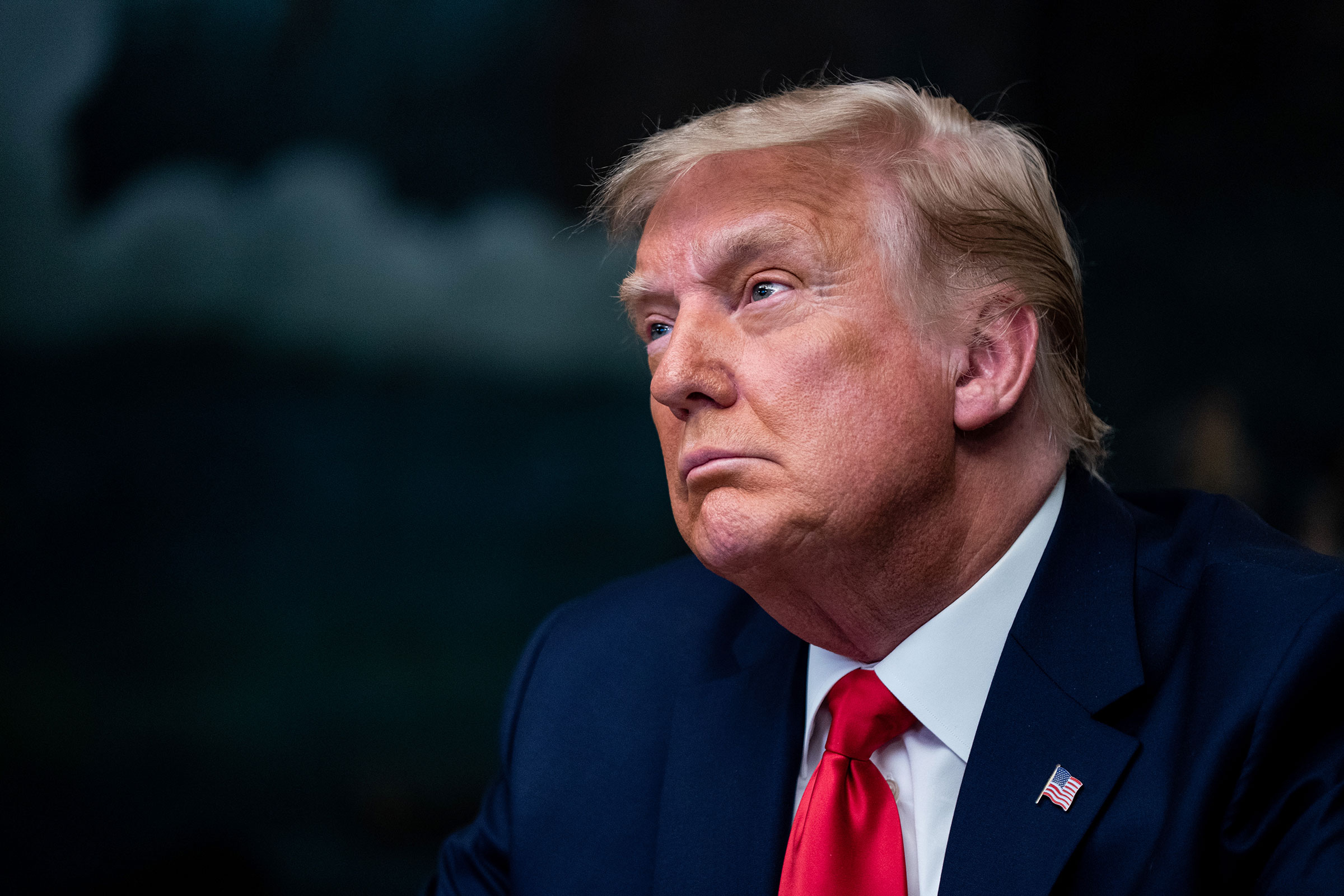 President Trump has been asking aides and lawyers, including White House counsel Pat Cipollone, about his self-pardon power, multiple sources tell CNN.
Some of those conversations have happened in recent weeks, one of the sources said. It is unclear if it has come up since the mayhem at the Capitol building yesterday fomented by the President's rhetoric or after his recent controversial call with the Georgia secretary of state. Trump has asked about the legal and political consequences of a self-pardon, according to a source close to the President. 
He has also asked for legal opinions on whether he has the authority to issue a self-pardon and has been advised on the potential political fallout. This person said it was not yet clear whether the President would follow through with a pardon for himself.
Another person said it is not in the works in the White House counsel's office currently but that doesn't mean it won't happen or that the Department of Justice's Office of Legal Counsel is not currently reviewing the matter. 
CNN has previously reported Trump has been asking aides since 2017 about his self-pardon power and has been "obsessed" with the idea. Recently, Trump allies such as Sean Hannity on Fox have suggested publicly that he should. Trump has also tweeted that he believes he has the power to do so. 
A presidential self-pardon is untested and experts are divided on its constitutionality. A Justice Department legal memo says the President cannot pardon himself but he can step down and ask his vice president to take over and pardon him. However, that memo is not binding.
850 National Guard members will work in 12-hour shifts to secure Capitol grounds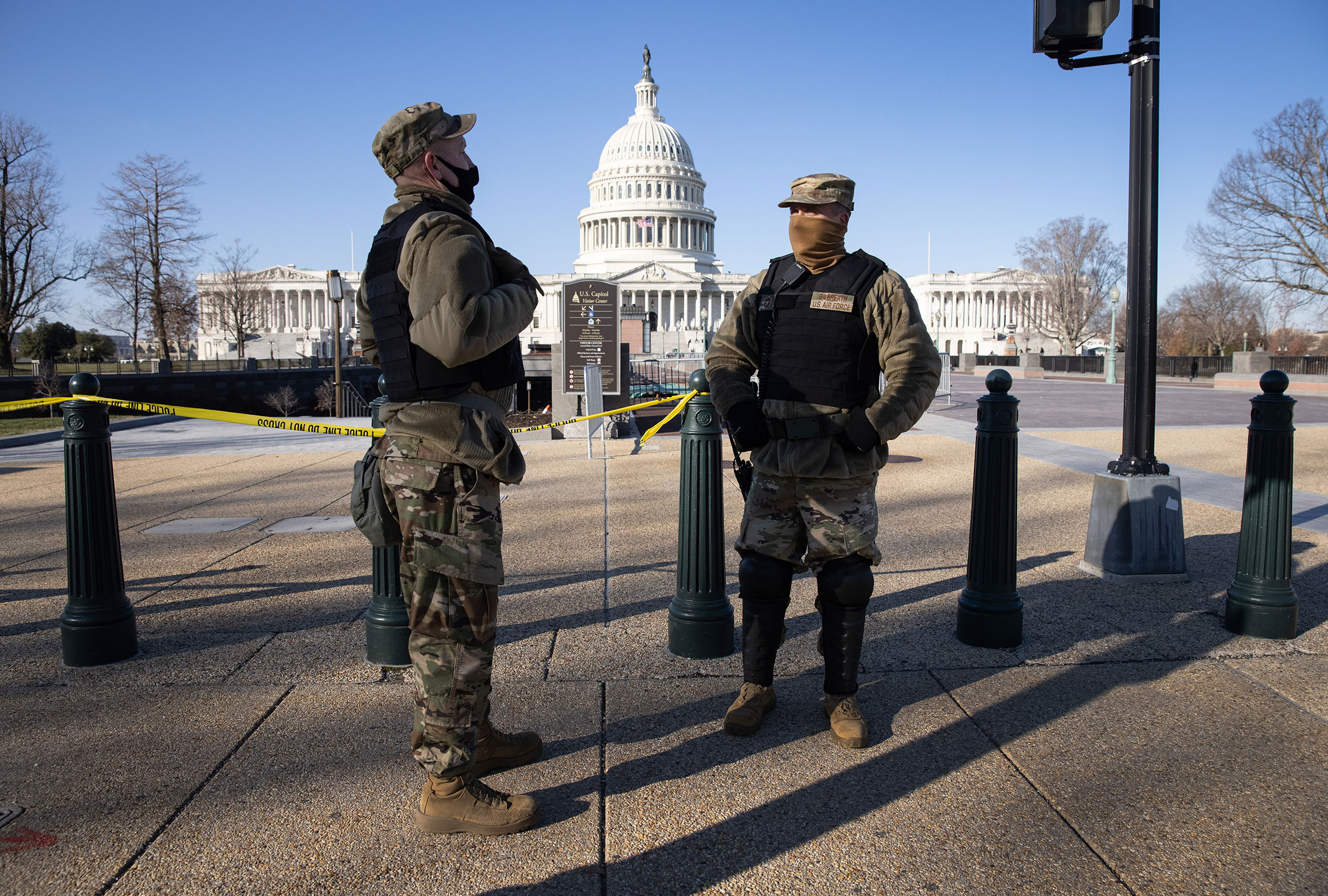 As 6,200 members of the National Guard arrive in Washington, DC, Secretary of the Army Ryan McCarthy said they would be used in 12-hour shifts, with 850 of them on Capitol grounds at a time, while others work traffic control points throughout the city.
The National Guard members, which will arrive from Maryland, Virginia, New Jersey, New York, Delaware, Pennsylvania, and DC units, are deployed for a minimum of 30 days, and they are expected to fully arrive during the weekend.
They will help erect a 7-foot non-scalable fence around the Capitol grounds as well as help support security in the area, working with other agencies and law enforcement. 
Speaking on a call with reporters, McCarthy said the rules and use of force would also be reviewed ahead of the Jan. 20 inauguration of President-Elect Joe Biden, which is seen as the next major milestone — and potential target — as the transition of power moves forward.
"We'll potentially make adjustments accordingly," McCarthy said of the rules and use of force. National Guard members were deployed Wednesday with protective gear and riot equipment, but without any weapons, whether lethal or non-lethal.
At the moment, McCarthy said there was 741 National Guard members on Capitol grounds, with another 93 working across 31 checkpoints to control traffic into the area. McCarthy said he has been in constant communication with Congressional leadership and DC Mayor Muriel Bowser.
McCarthy began the call by condemning the violence and riots, "Yesterday was a horrible and shameful day here in the Capitol and the nation at large. The District of Columbia asked for the Army to help and the National Guard responded."
Trump cancels planned trip to Camp David this weekend
President Trump has canceled plans to travel to Camp David on Friday, according to a source familiar with the plans. 
Earlier Thursday a White House official told CNN that the President had planned to be away for the weekend, and a temporary flight restriction from the Federal Aviation Administration had been in place over the presidential retreat beginning Friday — meaning civilian aircraft are directed not to fly over the area. 
A separate source familiar with the President's schedule says this trip to Camp David was on Trump's calendar, prior to Wednesday's siege of the US Capitol. 
Democratic senator fears Trump may get the US "into some sort of conflict" in his last days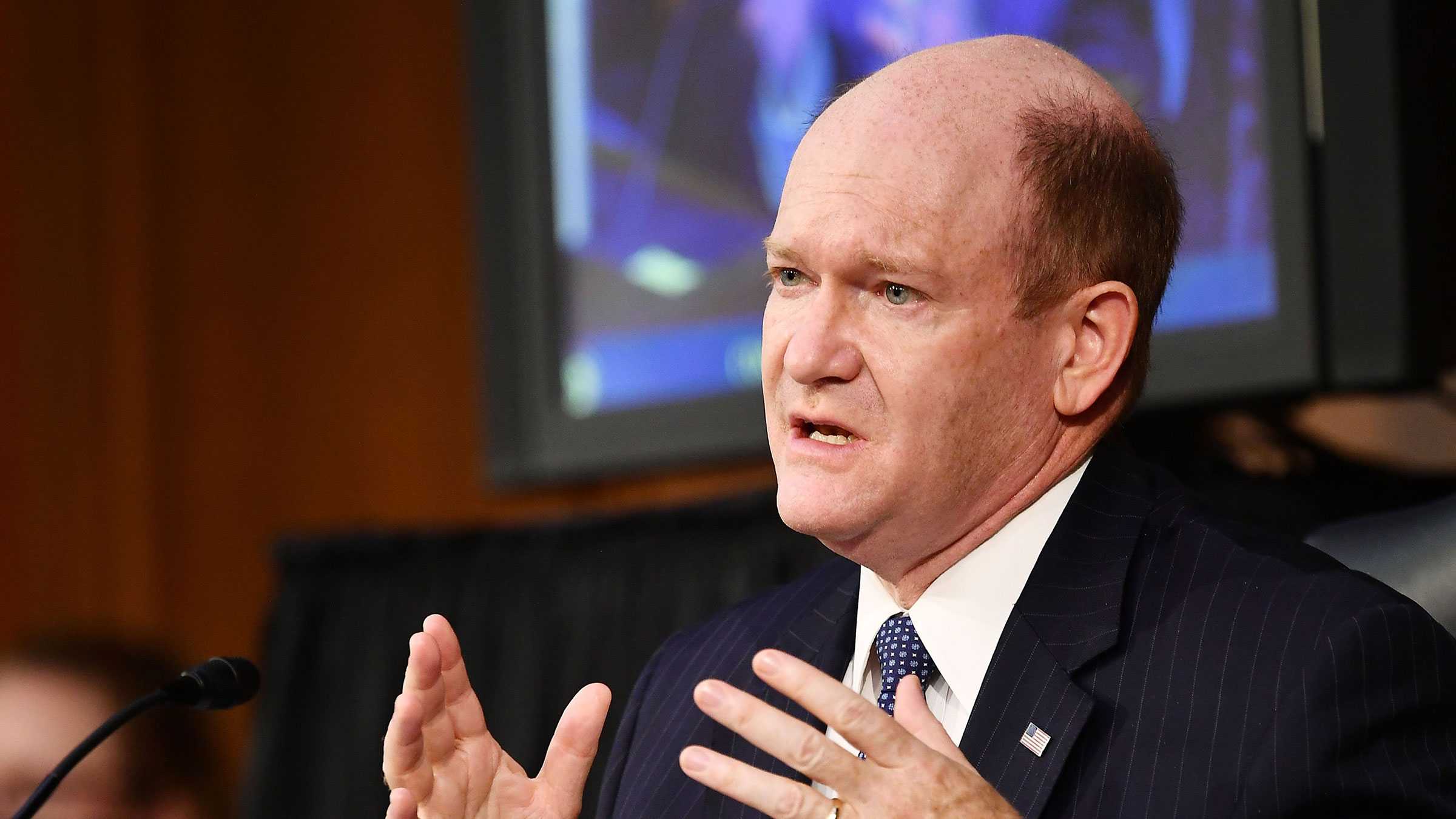 Sen. Chris Coons, a Democrat from Delaware, fears that President Trump may put the US in a precarious position during his last days in office.
Coons remarks come after White House press secretary Kayleigh McEnany walked into the briefing room and made no apology for the President's behavior, or his rhetoric, or his administration, in the wake of the riot Wednesday at Capitol Hill.
John Kelly says he'd vote to remove Trump if he were still in the Cabinet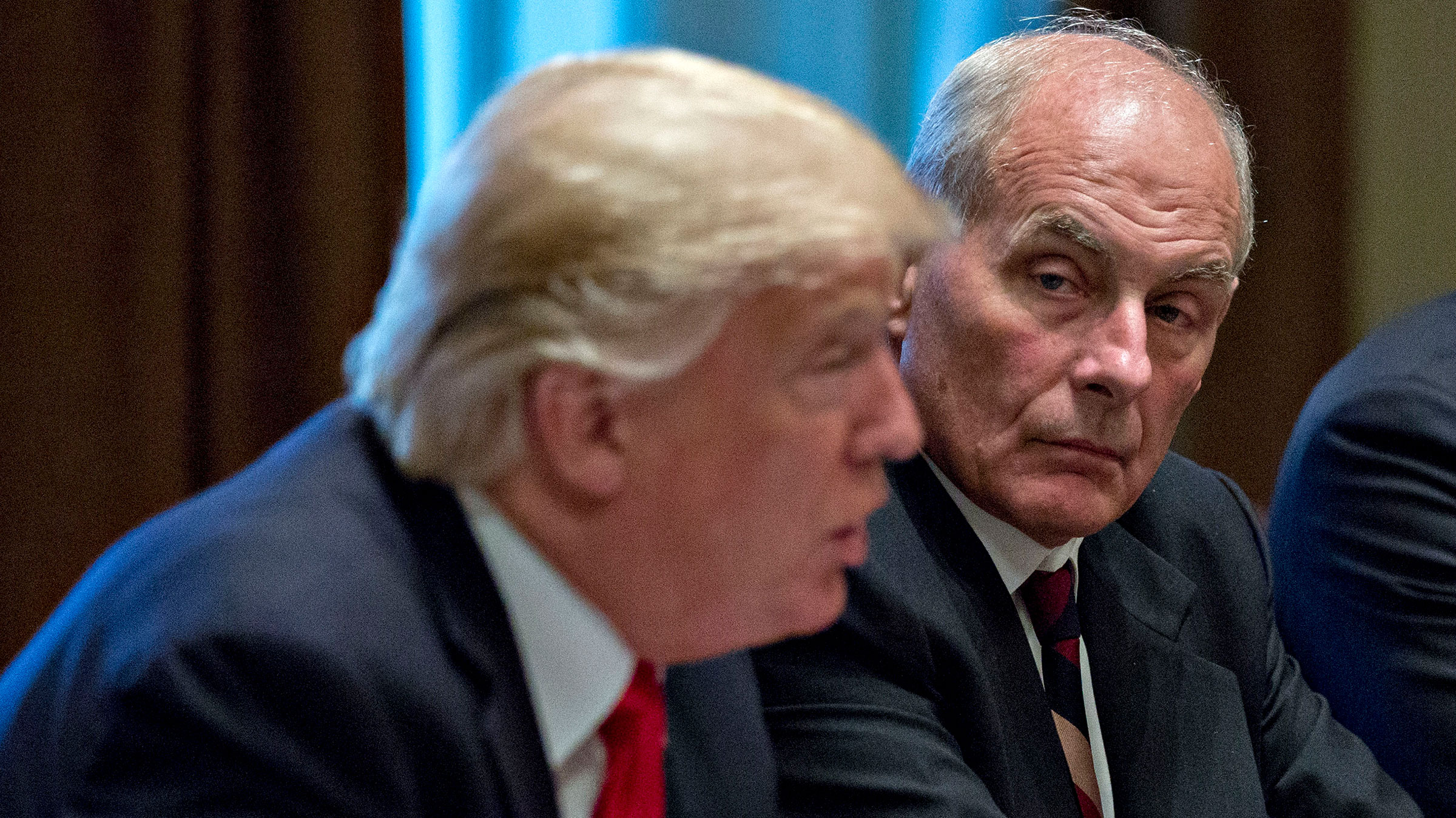 President Trump's former chief of staff John Kelly today said he would vote to invoke the 25th Amendment if he was still serving in Trump's Cabinet. 
"Yes, I would," said Kelly, hesitating slightly before replying to CNN's Jake Tapper's question: "If you were in the Cabinet right now, would you vote to remove him from office?"
Earlier in the conversation, Kelly, who served on the Cabinet from July 2017 through December 2018, also said current members of the Cabinet ought to meet to consider removing Trump, even though he has just 13 more days in his term. 
"The Cabinet should meet and have a discussion," said Kelly. I don't think it will happen. But I think the Cabinet should meet and discuss this."
Watch the moment:
First federal charges filed in US Capitol riot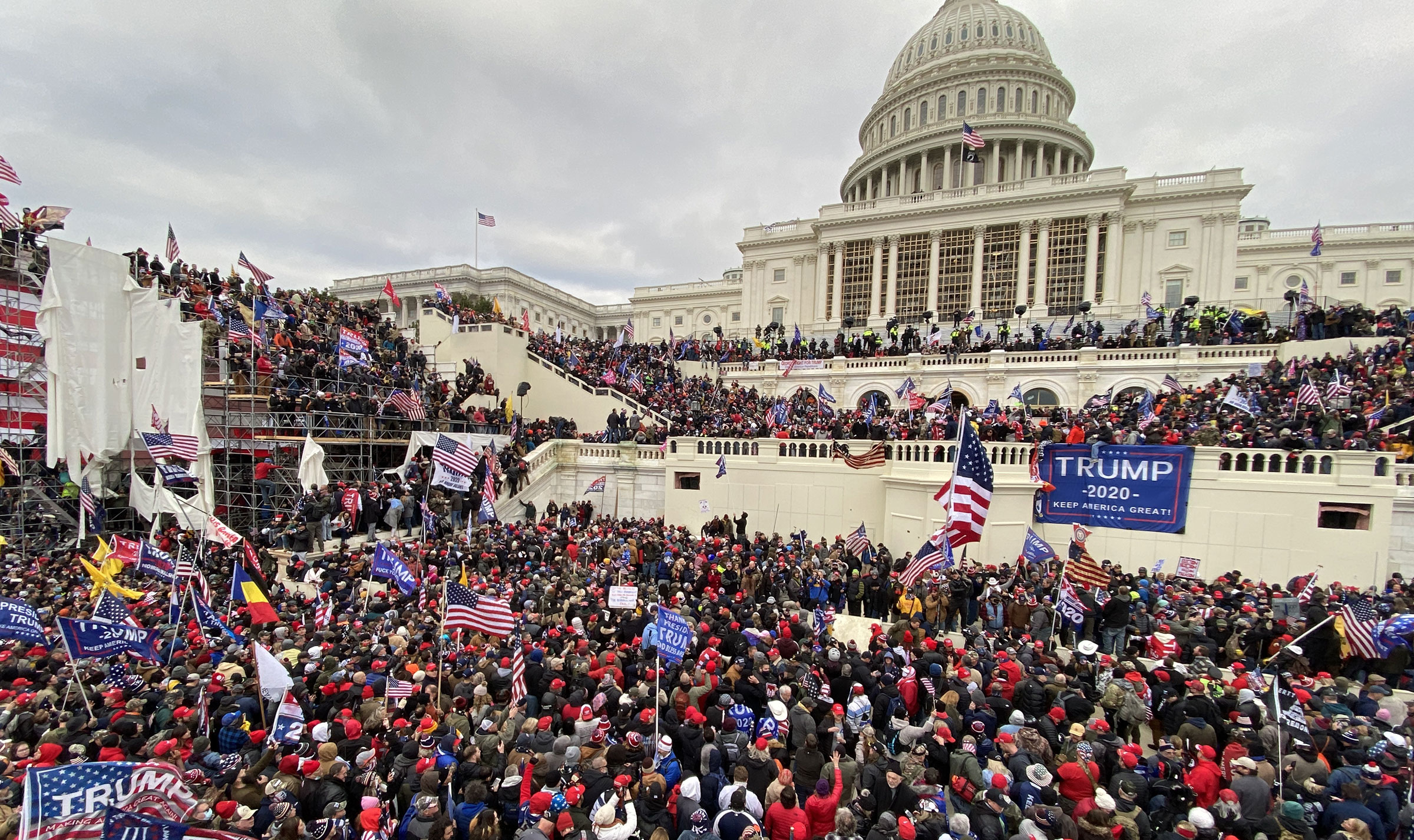 Two men became the first people to be hit with federal charges on Thursday for their actions in a riot at the US Capitol building one day earlier in which pro-Trump supporters overran the building leading to officers being injured and four deaths.
The men, identified as Christopher Alberts and Mark Jefferson Leffingwell, were both scheduled to appear in federal court in Washington, DC, Thursday afternoon.
Alberts, of Maryland, was charged with one count of carrying or having access to firearms or ammunition on US Capitol Grounds, according to the complaint sworn by an officer with the Metropolitan Police Department.
Alberts, who was wearing a bulletproof vest and wearing a backpack, was approached by the MPD officer after the officer identified a bulge on Albert's right hip.
The officer said Albert's tried to flee and after he was apprehended with the help of two other officers they found with a black Taurus G2C 9mm handgun and a magazine of ammunition.
In total, according to the complaint, Alberts had 25 rounds of ammunition on him. The officer also seized a gas mask, pocket-knife, first aid kit, and one military meal-ready-to-eat, or MRE.
Alberts told authorities after his arrest that "he was in possession of the firearm for personal protection and he did not intend on using the firearm to harm anyone." 
Leffingwell, 51, faces three criminal counts and has not yet entered a plea.
During the push of to enter the Capitol building, Leffingwell allegedly attempted to push past a Capitol Police officer who was trying to blockade the building, then punched the officer, authorities said.
The officer, Daniel Amendola, wrote that Leffingwell punched him "repeatedly with a closed fist" in his police helmet and in the chest. The police then restrained him. Leffingwell later apologized to Amendola, according to a court filing.
The Capitol Police officer's statement of facts released Thursday also described the police reaction to the siege as the joint session of Congress was underway certifying the electoral vote of Joe Biden for president, when a crowd gathering outside that then broke into the Capitol building. 
"Members of the US Capitol Police attempted to maintain order and keep the crowd from entering the Capitol; however, shortly after 2:00pm, individuals in the crowd forced entry into the US Capitol, including by breaking windows," Amendola wrote.
The officer also described evacuating Congressional officials and the Vice President Mike Pence. 
"In reacting to the crowd that had breached a window of the building, I moved to a hallway" on the Senate side of the Capitol, Amendola described. "While there, I attempted to form a barrier with other officers to stop or deter additional individuals from entering the Capitol building."
The federal court proceedings for Capitol-related defendants are before Magistrate Judge Michael Harvey of the DC District Court and are ongoing now.
Police did not report where Leffingwell resides. He is currently being held in the central cellblock of the DC jail, according to his court proceeding. He'll stay there overnight until he can be seen in court again Friday. Prosecutors say he might flee if released.
His attorney told the court that Leffingwell is a disabled veteran who suffers from memory loss.
Michelle Obama says Pro-Trump rioters were "allowed to denigrate the flag and symbols of our nation"
In her statement today, former first lady Michelle Obama pointed out the differences in how the behavior of Black Lives Matter protesters and Pro-Trump rioters was treated by the authorities
The former first lady noted that the BLM protests across the country this past summer were an "overwhelmingly peaceful movement" that brought together people of "every race and class." 
"And yet, in city after city, day after day, we saw peaceful protesters met with brute force," she added.
She continued by saying that "yesterday made it painfully clear that certain Americans are, in fact, allowed to denigrate the flag and symbols of our nation. They've just got to look the right way."
Read more of Michelle Obama's statement:
DC federal prosecutors looking at role Trump played in inciting the crowd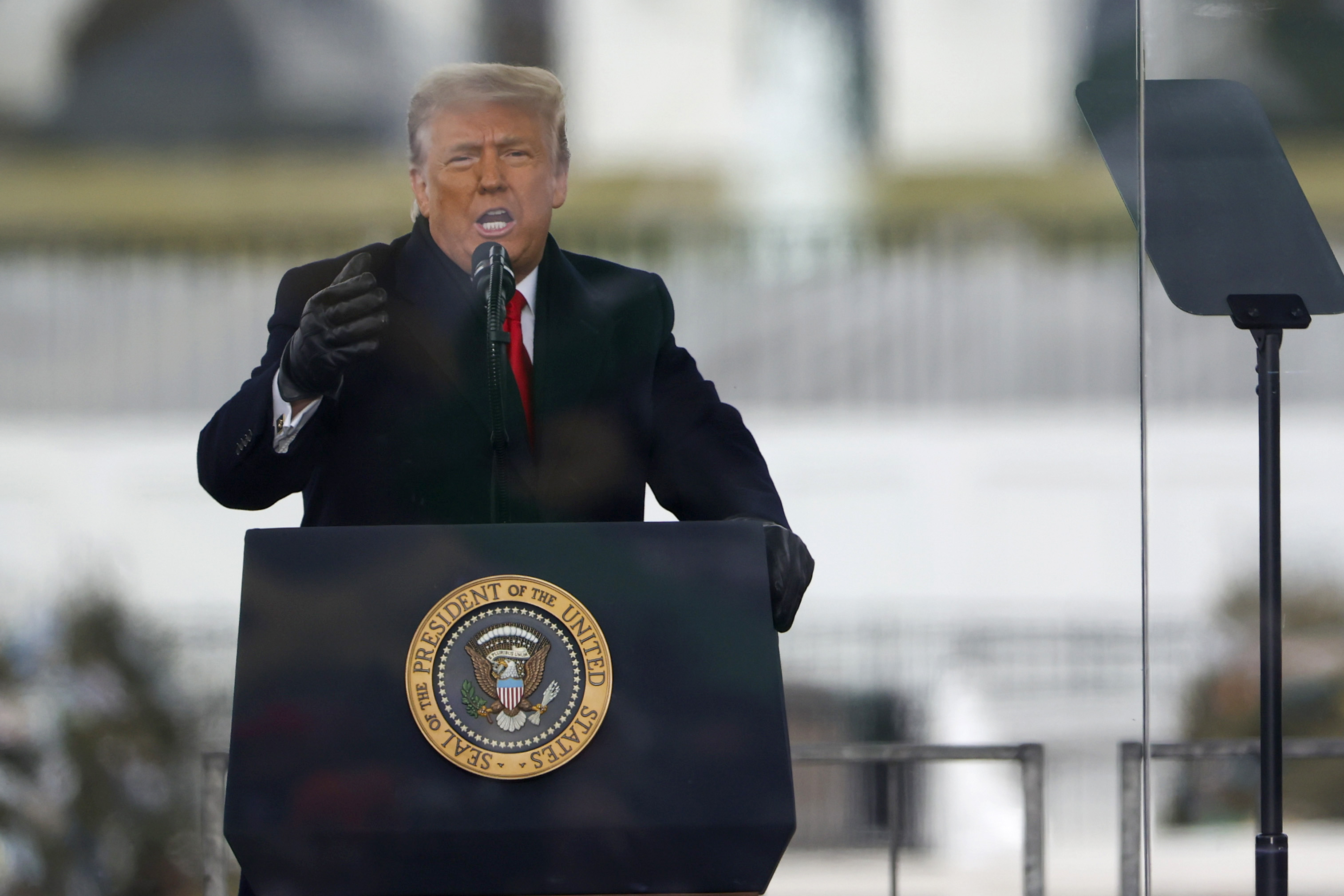 Acting US Attorney Michael Sherwin said they are looking at all actors involved in the unrest at the US Capitol on Wednesday, including the role President Trump played in inciting the crowd.
When asked directly by a reporter on a press call if investigators were looking at the role Trump played at the rally, Sherwin said, "We're looking at all actors here and anyone that had a role and, if the evidence fits the elements of the crime, they're going to be charged."
Michelle Obama says social media companies should ban Trump permanently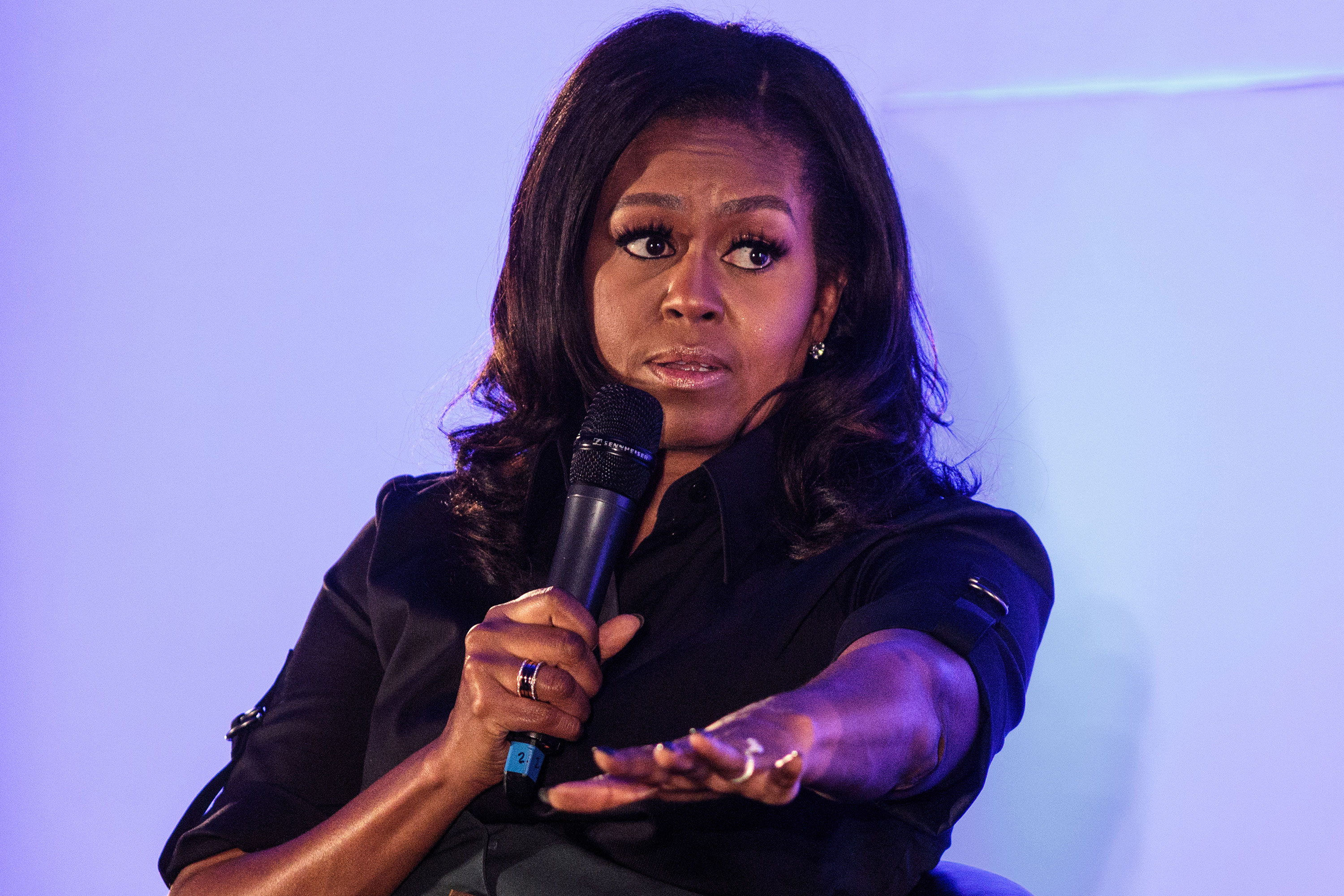 Former first lady Michelle Obama released a statement on Twitter today about the riot at the Capitol yesterday, and called on social media companies to ban President Trump permanently from their platforms.
Some background: Facebook and Twitter took the step on Wednesday of locking Trump's account on their platforms after his supporters stormed the Capitol building to protest the election.
Twitter said it has locked Trump's account for 12 hours, and warned for the first time that it may suspend him permanently. Facebook also blocked Trump from posting on its platform for 24 hours, the company said, after it removed a video he posted to his supporters who participated in the riot. Trump will also face a 24-hour block on Facebook-owned Instagram.
Read Michelle Obama's tweets:
DC federal prosecutors file 15 criminal cases related to US Capitol riot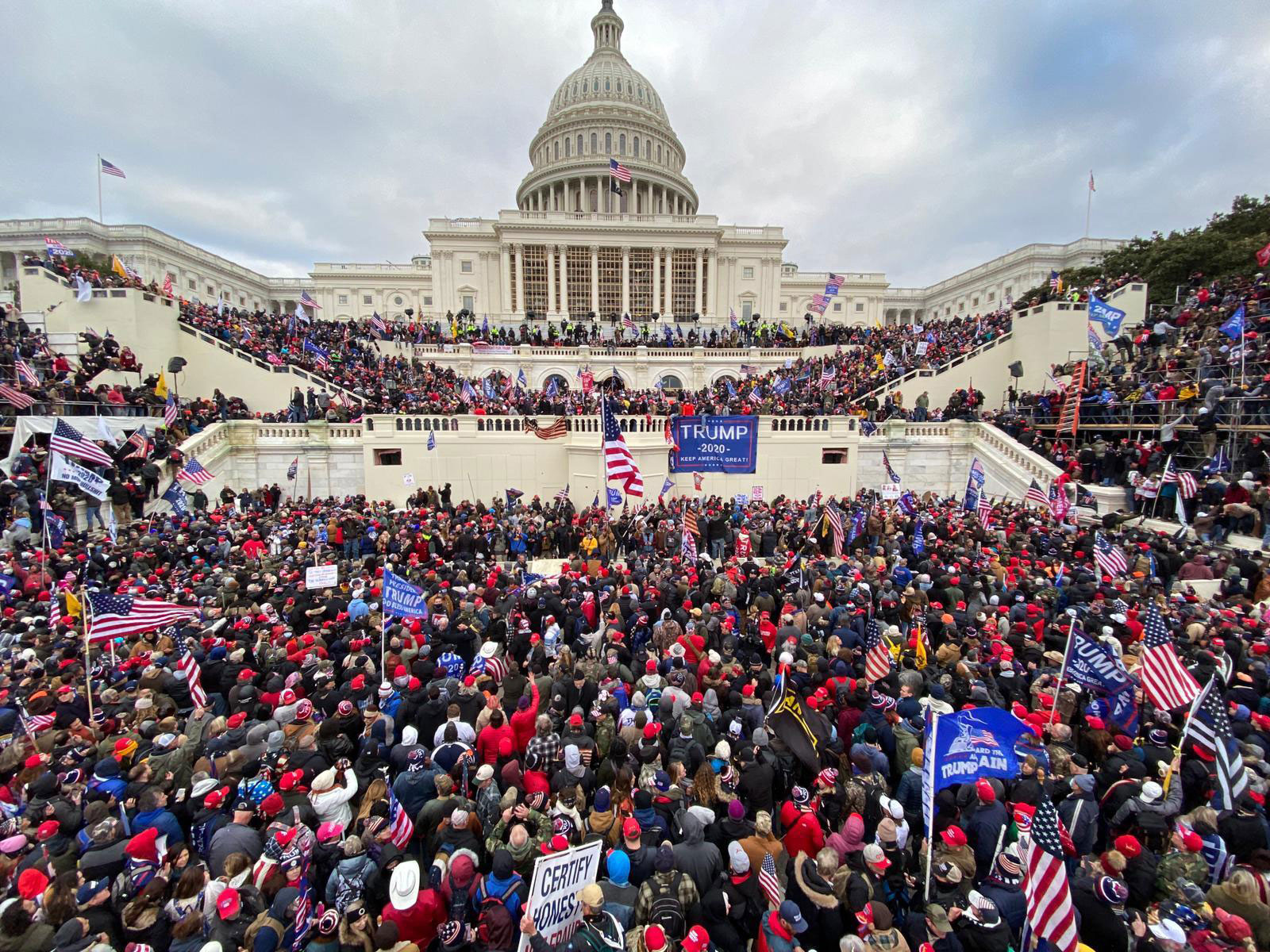 Federal prosecutors in Washington, DC, have filed 15 criminal cases stemming from the unrest at the US Capitol on Wednesday, according to Acting US Attorney Michael Sherwin for the District of Columbia.
Sherwin said "most of those cases" relate to unauthorized entry to the Capitol and the Capitol grounds. He said they were also filing cases involving firearms and theft of property. 
"There was a large amount of pilfering at the Capitol. Materials were stolen from several offices," Sherwin said. The defendants are expected to appear before a federal magistrate's judge later Thursday. Details of the charges were not yet available.
He added that an additional 40 cases were filed in Superior Court, many of them including charges ranging from unlawful entry to certain areas of the Capitol grounds. 
"We also have a handful of assault cases we also have eight firearms cases," Sherwin said. 
He said one man was arrested by federal agents with a military semi-automatic rifle and 11 Molotov cocktails that were ready to go. 
Pelosi attempted to reach Pence, but the two have not spoken today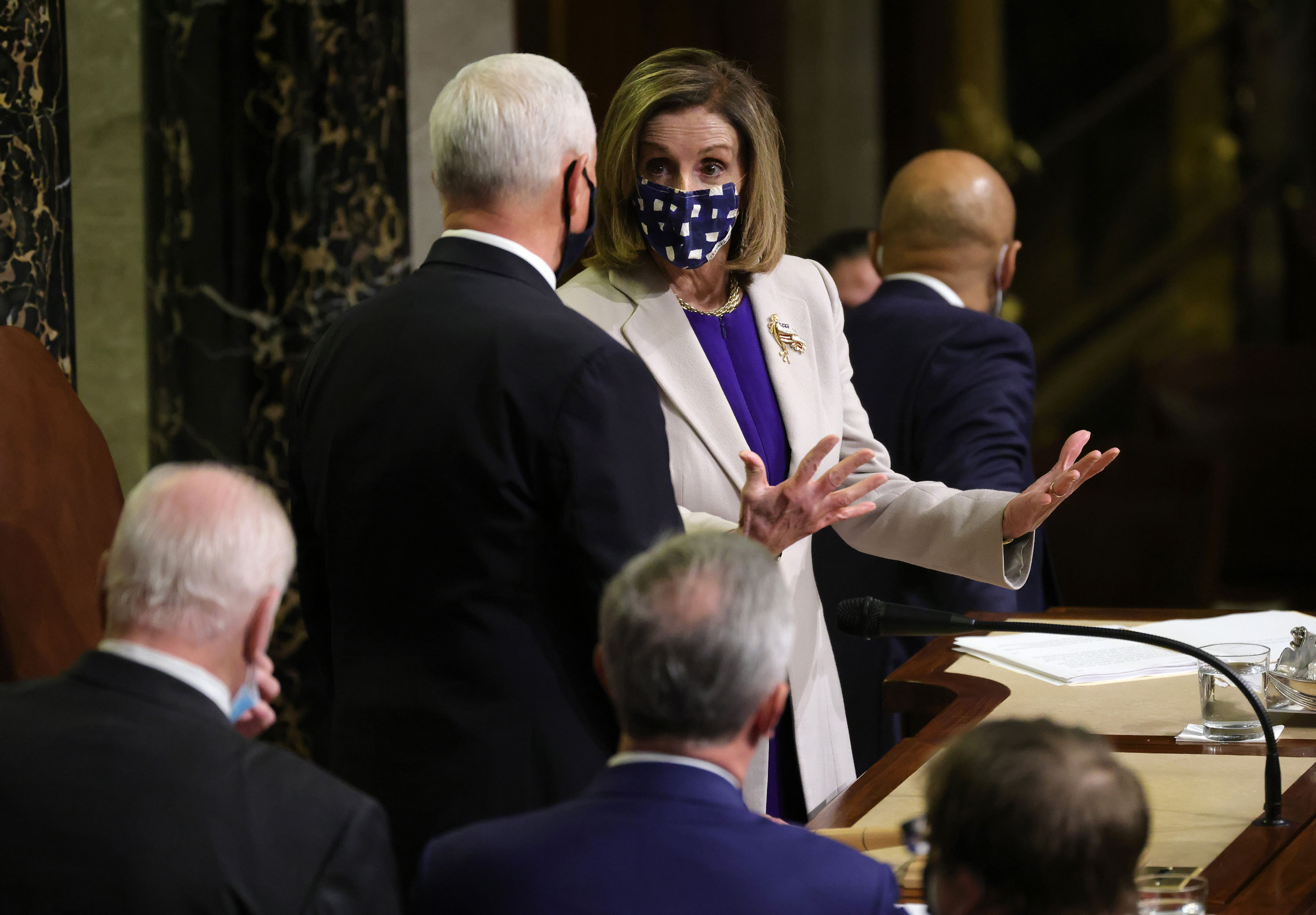 House Speaker Nancy Pelosi attempted to reach Vice President Mike Pence earlier today, but was unable to get through to him, and it's currently unclear whether he plans to call her back, a person familiar with the situation tells CNN.
The understanding was that she was calling to discuss her suggestion that the Cabinet invoke the 25th Amendment.
It's not clear why she could not reach him, the source noted, meaning whether he was occupied or purposely avoiding the conversation.
Pence has not publicly commented on the proposals the Cabinet seize power from the President.
Some context: Invoking the 25th Amendment would require Pence and a majority of the Cabinet to vote to remove President Trump from office due to his inability to "discharge the powers and duties of his office" — an unprecedented step.
Any 25th Amendment push faces an unprecedented steep hill to come to fruition with little time left before Joe Biden's inauguration on Jan. 20. The calls in Congress, however, underscore the extent to which lawmakers are reeling and furious with the President in the wake of the devastation at the Capitol on Wednesday.
Pence plans to attend Biden's inauguration, but has not yet been formally invited 
A source close to the Vice President Mike Pence says he's planning to attend the inauguration of Joe Biden on Jan. 20.
"That's the plan," the source said.
Another source said the Pence has faced pressure from many of those around him who are encouraging him to attend. He has not yet been formally invited, however.
GOP Sen. Graham calls Trump's role in inciting yesterday's Capitol riot "a self-inflicted wound" 
Republican Sen. Lindsey Graham, a close ally of Trump, said Thursday that the President's accomplishments have been "tarnished by yesterday" and the attack "will be a major part of his presidency".  
"When it comes to accountability, the President needs to understand that his actions were the problem, not the solution," he added.
"I've become close to the President personally… It has been an amazing four years in terms of judges, securing the border, a vaccine in record time, deregulating the economy, cutting taxes, historic Mideast peace agreements, the destruction of the caliphate, on and on and on, was tarnished by yesterday," he said
While he was critical of Trump at a press conference Thursday about the Capitol riot, Graham toed the line and defended Trump by also placing blame on media coverage and Trump's advisers.
On whether he thinks Trump could incite more violence, he replied: "I'm hoping he won't." Adding, that he is hopeful because "I spoke to some people this morning, I got some assurances… I think we are moving in the right direction." 
On the 25th Amendment, he said "I do not believe that's appropriate at this point." But he added that, "If something else happens all options would be on the table."
Graham said he has "absolutely no regrets" about supporting President Trump.
"The reason I've been close to the President is I think he's done tremendous things for this country," he said, pointing to judicial nominations among other accomplishments.
Asked if he thinks Trump would run for office again in the future, he replied: "I'm not worried about the next election, I'm worried about the next 14 days."
He also called on Trump to "accept he fell short" in the election, "and a new president will be coming." He also asked him to "turn down the rhetoric and allow us as a nation to heal and move forward."
"I am hopeful that the worst is behind us and we can transfer power on January 20," he said. 
He praised Vice President Mike Pence, and said "The things he was asked to do in the name of loyalty were over the top, unconstitutional, illegal and would have been wrong for the country."
Trump and Pence have not spoken since attack on Capitol happened, sources say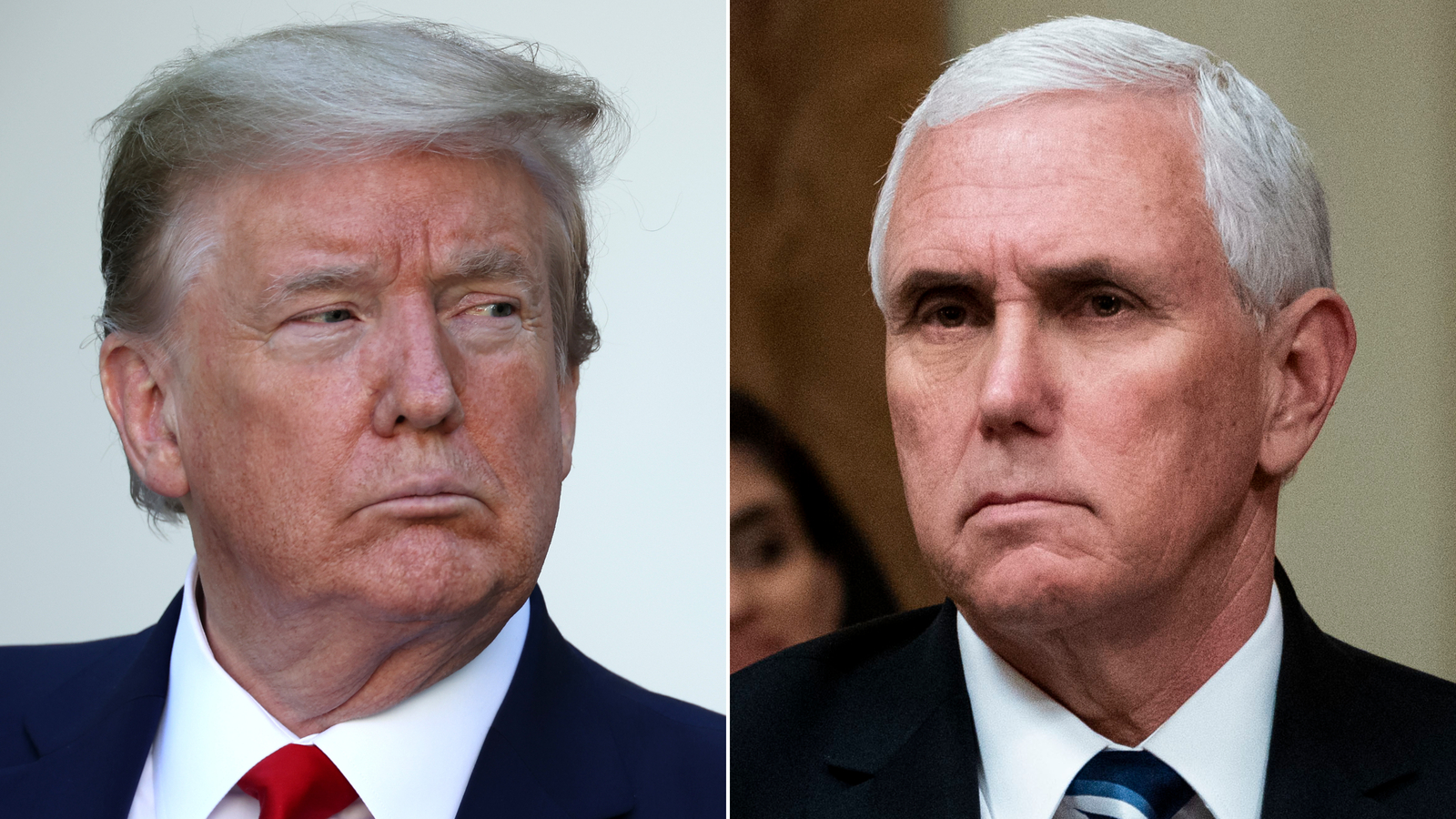 Two sources familiar with the matter say the divide between President Trump and Vice President Mike Pence has deepened over the last 24 hours. Trump is angry at Pence and Pence is disappointed and saddened by Trump, sources say. 
Pence's feelings built up after weeks of Trump trying to convince him to unilaterally overturn the election and it culminated with the mayhem yesterday fomented by the President's comments. 
Additionally, Pence was the one on the phone with Acting Defense Secretary Christopher Miller urging a more rapid response from the National Guard following widespread frustration among lawmakers about the lack of the response. Trump never called to check on his well-being and still has not reached out to Pence even now. 
The source said despite the current dynamic, at this point, it doesn't appear either will do anything in response, such as Pence resigning. 
Additionally, the source says many administration officials who have been discussing invoking the 25th Amendment as CNN reported last night feel today such a move would do more harm than good. 
A separate source close to Pence says as of early this afternoon those conversations had not made their way to the his office but lawmakers have been trying to reach him on the matter. 
Acting defense secretary calls out "reprehensible" violence at US Capitol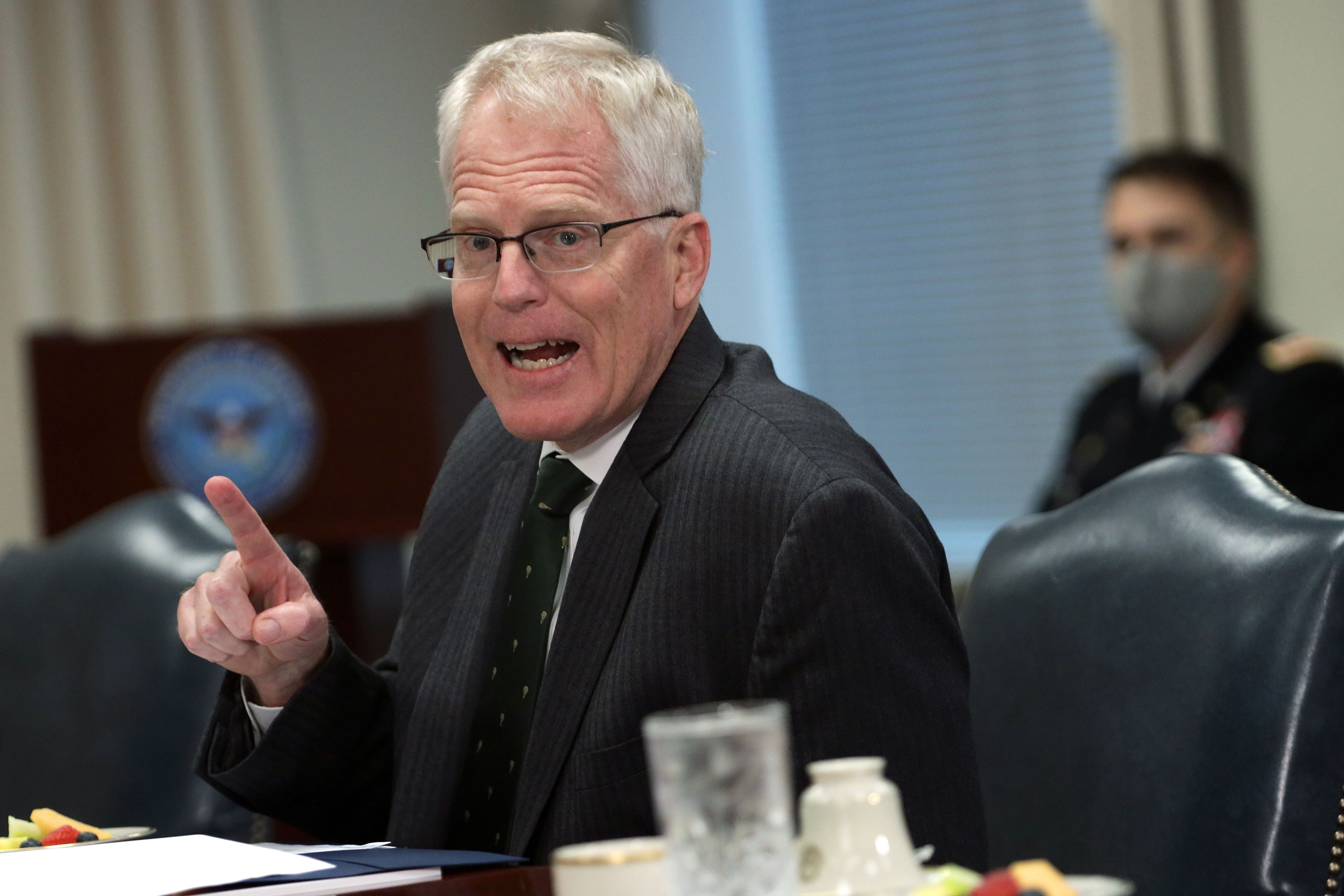 Acting Defense Secretary Christopher Miller called the storming of the US Capitol "reprehensible and contrary to the tenets of the United States Constitution," in a statement released by the Pentagon Thursday. 
Miller commended the actions of the District of Columbia National Guard, and said the Pentagon would "execute the time-honored peaceful transition of power" to President-elect Joe Biden.
"I strongly condemn these acts of violence against our democracy. I, and the people I lead in the Department of Defense, continue to perform our duties in accordance with our oath of office, and will execute the time-honored peaceful transition of power to President-elect Biden on January 20," he added.
Miller was named acting secretary by President Trump after the President fired former Defense Secretary Mark Esper after the Nov. 3 election.
FEMA administrator calls attack on Capitol an "insurrection" in message to workforce
Pete Gaynor, administrator of the Federal Emergency Management Agency, condemned Wednesday's riots in a message to the workforce Thursday afternoon, calling it an "insurrection," according to an internal message obtained by CNN. 
Gaynor said FEMA staff worked overnight to "support efforts to ensure continuity of government operations," later adding: "There are many questions lingering about the attack on the U.S. Capitol and it will take time to discover the answers." 
CNN reached out to FEMA for more information on the agency's role yesterday.
Twitch disables Trump's channel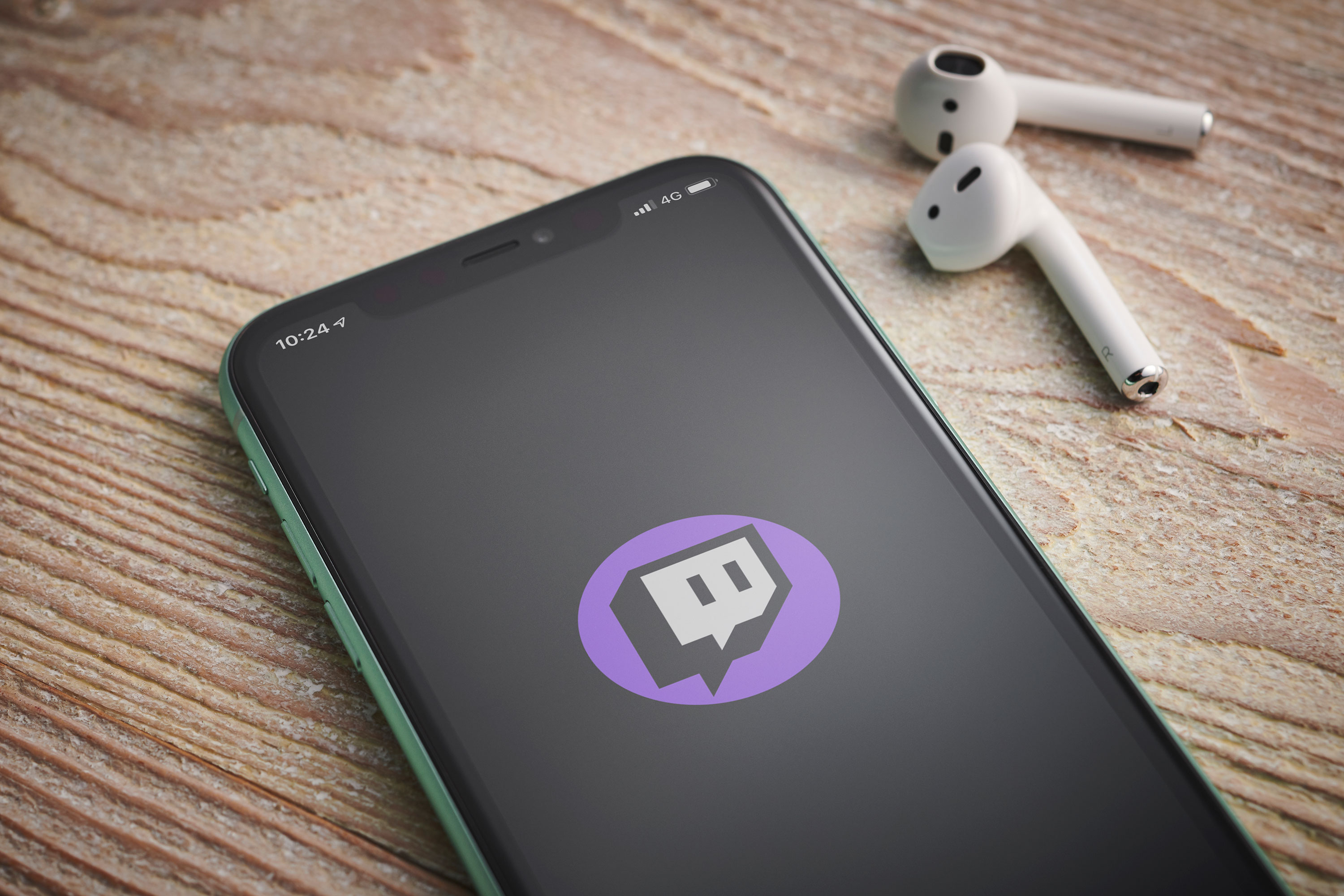 Twitch said Thursday it has disabled President Trump's channel on the gaming service, making it the latest tech platform to crack down on the President's accounts after his supporters stormed the US Capitol building.
The move from the Amazon-owned gaming service comes as other platforms escalate their restrictions on the President's accounts.
On Thursday, Facebook banned Trump's account from posting on the platform for at least the duration of his term in office, and possibly "indefinitely." A day earlier, Twitter locked Trump's account temporarily, and warned for the first time that it could suspend him permanently.
Trump has a significantly smaller audience on Twitch than he does on Twitter and Facebook.
Maryland governor calls for Trump to either resign or be removed from office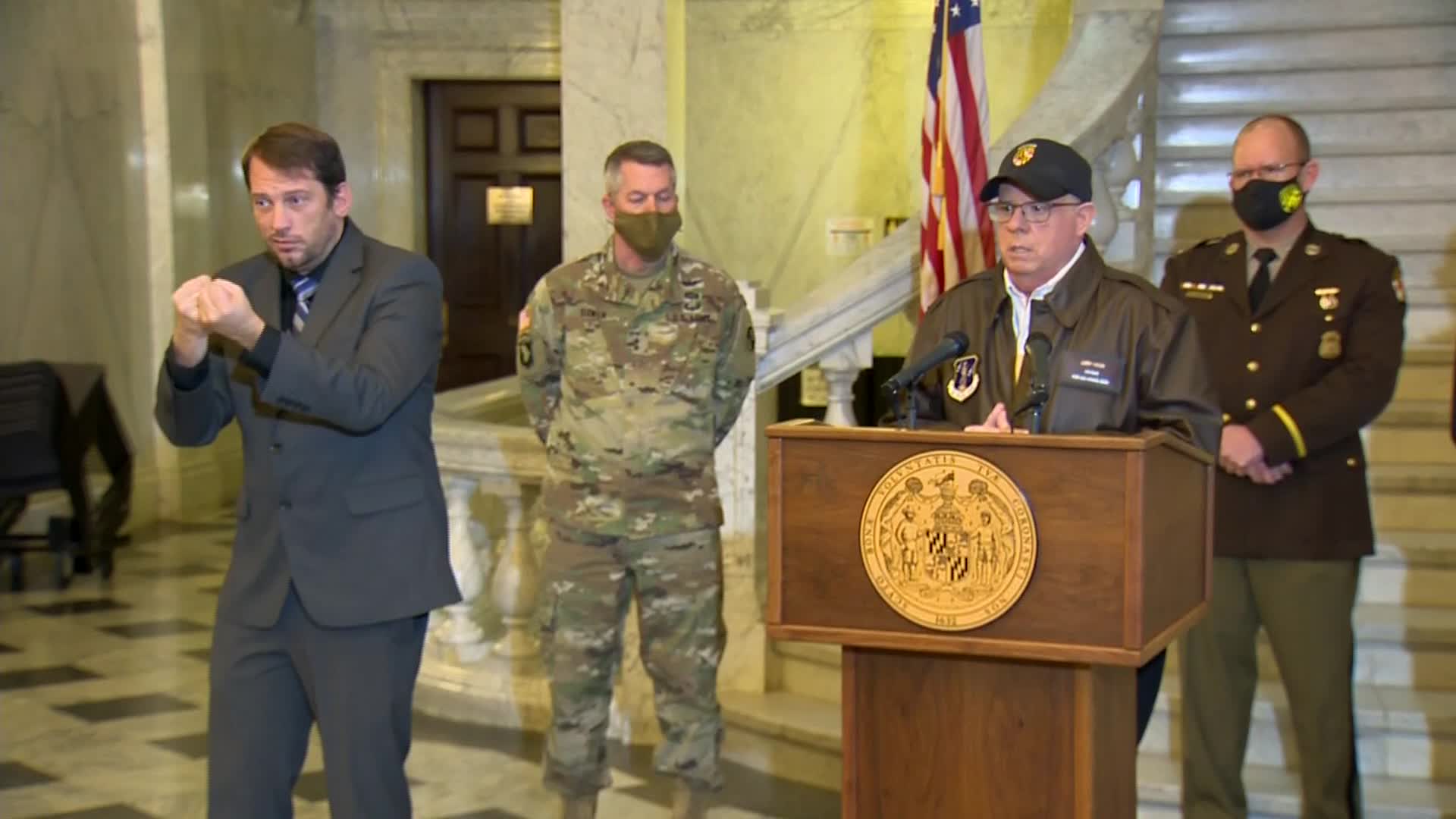 Maryland Gov. Larry Hogan, a Republican, said he thinks the nation would be better off if President Trump were to be removed from office during a news conference Thursday.
"We need leadership right now and we need to stop all of this craziness," Hogan said.
He called the attack by pro-Trump supporters "heinous" and an attack on the rule of law.
"What we saw in the nation's Capitol was not just an attack on the people's representatives or historic buildings and our law enforcement. It was an attack on the rule of law, the foundation of self-government and who we are as Americans. The mob may have shattered glass but they did not and they will not shatter our democracy," he said.
Hogan also noted that while he had the state's National Guard ready to be deployed to the Capitol, he was unable to get immediate federal authorization to send them in for nearly 90 minutes.
Black protesters are treated "completely different," BLM co-founder says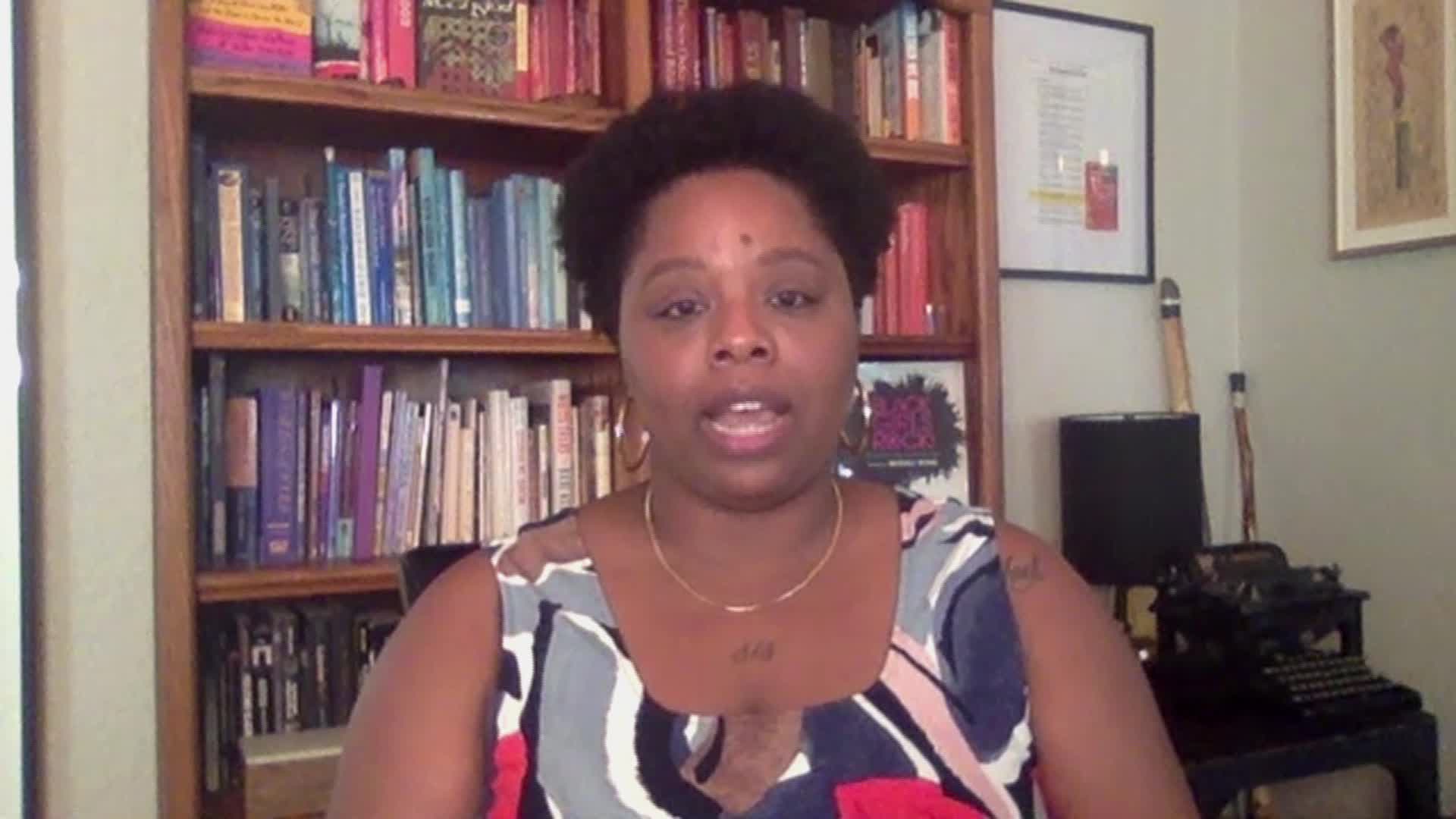 Patrisse Cullors, co-founder of Black Lives Matter, condemned security officials' response to the Capitol Hill riots today, saying protesters who were marching for civil rights over the summer were treated much more harshly. 
Cullors went on to say it was "disgusting" that there was "no to little security yesterday." 
She also praised President-elect Joe Biden's remarks earlier today in which he also drew a contrast between the security response to the Capitol riots and the police response to Black Lives Matter protesters over the summer.
"Hearing President-elect Joe Biden really speak to the dire situation that happened and clarifying that Black Lives Matter protesters have been and continue to be treated differently than White supremacist terrorists was huge," she said. "He's speaking not just to the country, but speaking on a global stage."
Watch the interview:
Suspects in Capitol riot are appearing in court
The first defendants arrested during the Capitol riot yesterday are appearing in court now.
In some of the first appearances in the DC Superior Court on Thursday, prosecutors asked for the judge to block defendants from being in the city, noting they were not residents.
Judge Juliet McKenna ordered Michael Jared Amos, 38, of Florida, to stay out of the District of Columbia until further notice, only allowing him in the capital for court-related appearances.
Amos was charged on Wednesday with unlawful entry into the US Capitol building and violating the 6 p.m. curfew set by the mayor. Amos is accused of disobeying the commands of Capitol Police and MPD police officers, and that he ignored the citywide curfew. He has pleaded not guilty. 
Another defendant David Ross, 33, of Massachusetts, pleaded not guilty to unlawful entry and violating the 6 p.m. curfew. He also was ordered by the judge to stay away from Washington, DC.
During his court appearance Thursday over Zoom, Amos sat in a holding cell, and said his cell phone was dead. He was wearing a surgical mask and an army green T-shirt with a stars and stripe design. He said he had a hotel room in the DC area, and would be heading out of the city.
Ross, just before his brief hearing ended, asked the judge to explain the charges because he did not understand them, so the judge informed Ross to speak to his attorney.
The federal court, DC's District Court, will also be hearing new cases related to the riots on Thursday, and that hearing is set to begin shortly.
The DC Superior Court initial hearings are ongoing. 
Pelosi: "My phone is exploding with 'impeach, impeach, impeach'"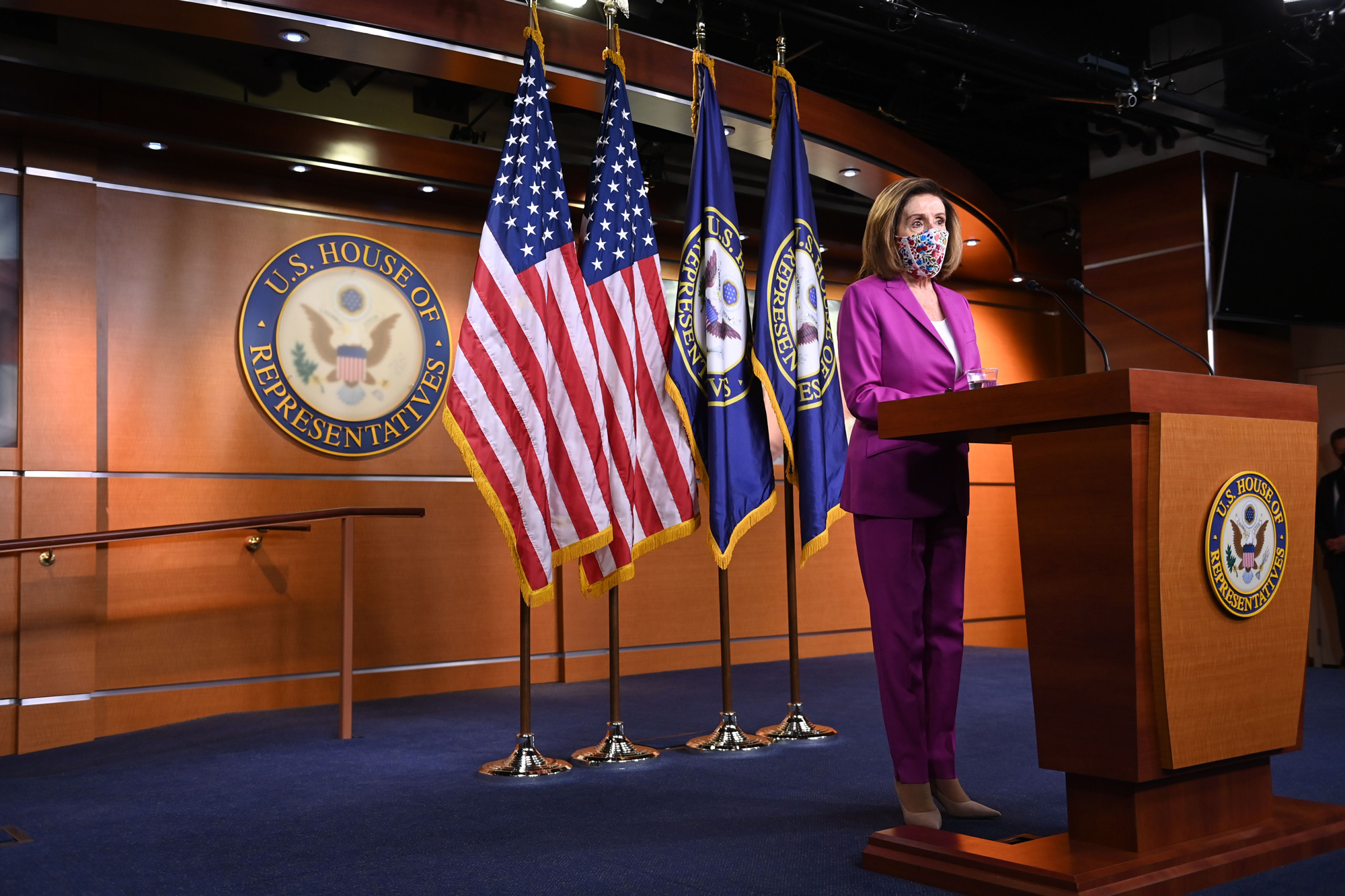 House Speaker Nancy Pelosi called President Trump "a very dangerous person who should not continue in office," adding, "this is urgent. This is emergency of the highest magnitude," when asked at her news conference if she would encourage Cabinet members not to resign so that they can invoke the 25th Amendment."
Asked how long she would wait to see if the 25th Amendment would be invoked before potentially pursing impeachment, Pelosi said, "While there's only 13 days left, any day can be a horror show for America."
Pelosi also described the interest she is receiving from members to move forward with impeachment.
Asked about how long she would give Vice President Mike Pence to take action Pelosi said: "I don't know how quickly he might respond, we'll see. That could be quick." She added, "I don't think that it'll take long to get an answer from the Vice President. It will either be yes or it will be no."
As she discussed members of the Cabinet, Pelosi also said that the acting Secretary of Defense "has to answer for where the national guard was yesterday."
"Ask each member of the Cabinet: Do they stand by these actions? Are they ready to say in the next 13 days this dangerous man can do further harm to our country, an assault on our democracy," Pelosi said.
Watch the moment: