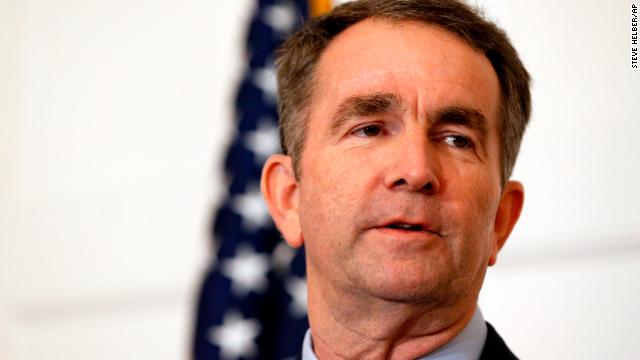 Despite the controversy over a racist photo his medical school yearbook page, Gov. Ralph Northam insists he is the best person to lead Virginia, once the heart of the Confederacy, and says he can help the state "heal."
Northam referenced the state's 400 years of slavery in his interview with Gayle King on CBS' "Face the Nation," and referred to enslaved Africans as "indentured servants from Africa."
"Also known as slavery," King interjected.
"Yes," Northam said.
In a statement provided to CNN Monday, Northam responded to criticism of his use of the term "indentured servants" saying, "During a recent event at Fort Monroe I spoke about the arrival of the first Africans in Virginia and referred to them in my remarks as enslaved. A historian advised me that the use of indentured was more historically accurate -- the fact is, I'm still learning and committed to getting it right."
A quick history lesson:
Enslaved Africans first arrived in Virginia in 1619. Before slavery was fully institutionalized in the British colonies, some enslaved Africans were freed after working for a certain period of time or after a debt had been paid, according to the National Museum of African American History and Culture. It was still slavery -- Africans were brought to these shores forcibly and they weren't paid. And it wasn't long before the colonies became economically dependent on enslaved labor and by extension, the slave trade.
This post has been updated with Northam's statement.