The United Nations General Assembly
12:26 p.m. ET, September 23, 2019
Iran's Rouhani will not meet with Trump
Iranian President Hassan Rouhani will not meet with President Trump, the country's Foreign Minister Javad Zarif told reporters at the United Nations today.
He ignored questions from reporters as he exited UN headquarters, saying, "I've got to go to the airport to pick up the president."
Asked if Rouhani will meet with Trump, Zarif shouted, "No!"
11:46 a.m. ET, September 23, 2019
Greta Thunberg: "You have stolen my dreams and my childhood"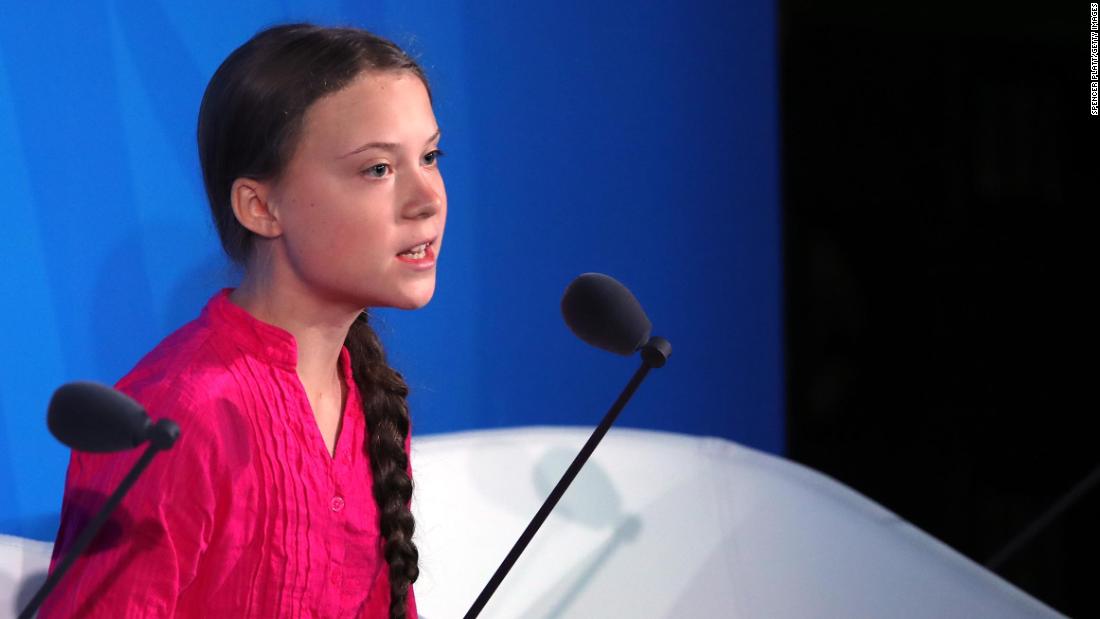 Teenage climate activist Greta Thunberg, speaking at the United Nations General Assembly today, said she shouldn't have to be addressing the crisis.
"I should be back in school, on the other side of the ocean. Yet you all come to us young people for hope," she said. "How dare you!"
She continued: "You have stolen my dreams and my childhood with your empty words — and yet, I'm one of the lucky ones. People are suffering, people are dying."
Watch the moment:
11:20 a.m. ET, September 23, 2019
Trump is attending the UN climate summit
President Trump is now attending the United Nations Climate Action Summit. He wasn't originally expected to attend, since he's hosting a session on religious persecution in the same building. 
Trump is listening to Indian Prime Minister Narendra Modi deliver remarks at the climate summit. He is sitting in the US seat in the audience with his hands folded, with a translation headset in his right ear.  
Behind him are Vice President Mike Pence, Secretary of State Mike Pompeo, acting Chief of Staff Mick Mulvaney and the US Ambassador to the UN Kelly Craft.  
Mulvaney and Pompeo are chatting among themselves as Modi speaks. 
11:08 a.m. ET, September 23, 2019
US wants the UN to oppose terms such as "reproductive health and rights" in policies
In remarks delivered at the United Nations General Assembly today, US Health and Human Services Secretary Alex Azar encouraged world leaders to expand access to health care without the inclusion of terms such as "reproductive health and rights."
"We do not support references to ambiguous terms and expressions, such as sexual and reproductive health and rights, in UN documents because they can undermine the critical role of the family and promote practices like abortion in circumstances that do not enjoy international consensus and which can be misinterpreted by UN agencies," Azar said while standing next to health officials from Guatemala, Brazil, Iraq, Poland and Hungary.
"There is no international right to an abortion and these terms should not be used to promote pro-abortion policies and measures," Azar said. "Further, we only support sex education that appreciates the protective role of the family in this education and does not condone harmful sexual risks for young people."
The statement, suggesting a stance against abortion, was presented during a high-level meeting on universal health coverage. The meeting aims to accelerate progress toward universal health coverage for everyone around the world, which would include access to health care services, medicines and vaccines. The effort is part of the UN's 2030 Agenda for Sustainable Development, under which all countries have committed to try to achieve universal health coverage by 2030.
"We therefore request that the UN, including UN agencies, focus on concrete efforts that enjoy broad consensus among member states," Azar said. "To that end, only documents that have been adopted by all member states should be cited in UN resolutions."
In his remarks, Azar said that he and the other health officials were speaking on behalf of the United States, Bahrain, Belarus, Brazil, the Democratic Republic of the Congo, Egypt, Guatemala, Haiti, Hungary, Iraq, Libya, Mali, Nigeria, Poland, Russia, Saudi Arabia, Sudan, United Arab Emirates and Yemen.
"We support equal access to health care which includes but is not limited to reproductive concerns, maternal health, voluntary and informed family planning, HIV, elimination of violence against women and girls, and empowerment to reach the highest standard of health," Azar said. "Let us focus on concrete issues and challenges to accelerate access to health for all, to this end, international solidarity has a key role to play in order to build broad consensus by member states."
10:26 a.m. ET, September 23, 2019
Trump and Iran's president will both be at UNGA, but they don't have a meeting planned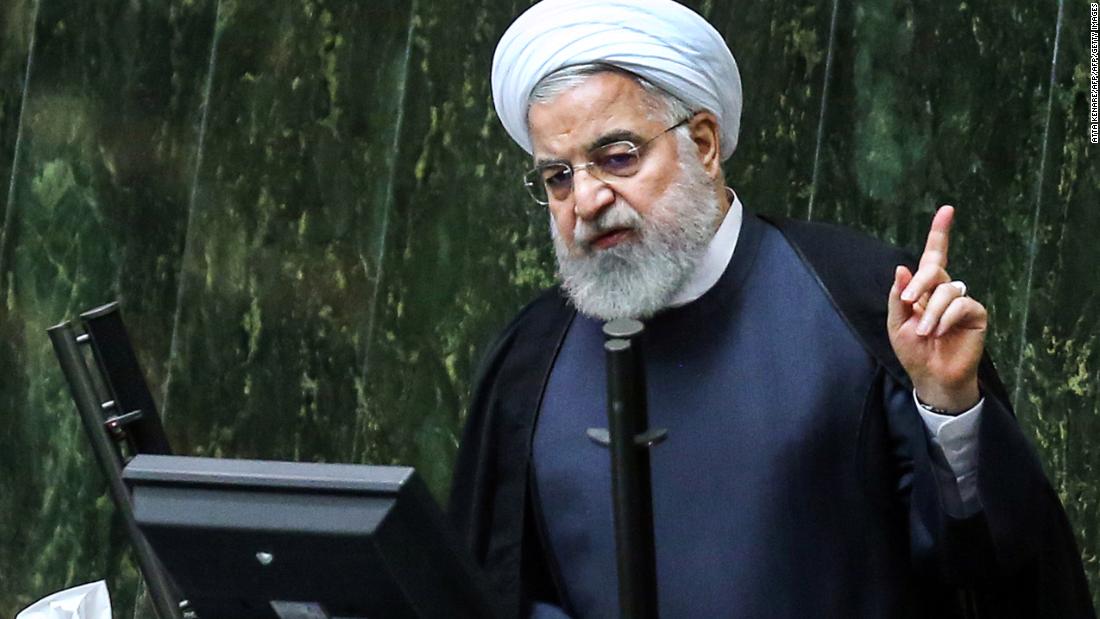 This year, a mysterious attack on Saudi oil fields has provided some late drama to the UN General Assembly, as US officials point the finger at Iran, despite its denials and claims of responsibility by Houthi rebels in Yemen.
The US, Iran, Saudi Arabia, Yemen and other Middle East players will all be under one roof for days. Some can't stray too far: Iranian Foreign Minister Javad Zarif has been slapped by movement restrictions from the US, which confine him to a small zone near the UN headquarters.
A senior UN official stated, "tensions in the Gulf are going to be the backdrop to a lot of events and meetings."
Which leads us to a big question at UNGA: Will President Trump meet Iranian President Rouhani? Nothing is planned between the two leaders — though both will be in the UN building amid the parade of delegations.
About Rouhani's trip: Iran's government spokesperson Ali Rabie said Rouhani initially questioned whether he should take the trip to UNGA and expressed his doubts at various meetings. 
He decided to go to proclaim Iranian people's rights and message to the international community of public opinion around the world, Rabie said.
"The visit will be finalized, and Rouhani will meet with at least 13 head of states," his spokesperson said. Rouhani is determined to take "this exceptional opportunity to show that Iran is not a country that is bound by US sanctions."
Rouhani left Iran on Monday morning for New York to attend the United Nations General Assembly. He plans to return to Tehran on Thursday.
9:26 a.m. ET, September 23, 2019
Trump said he discussed Joe Biden with Ukraine's president. The two global leaders will meet this week.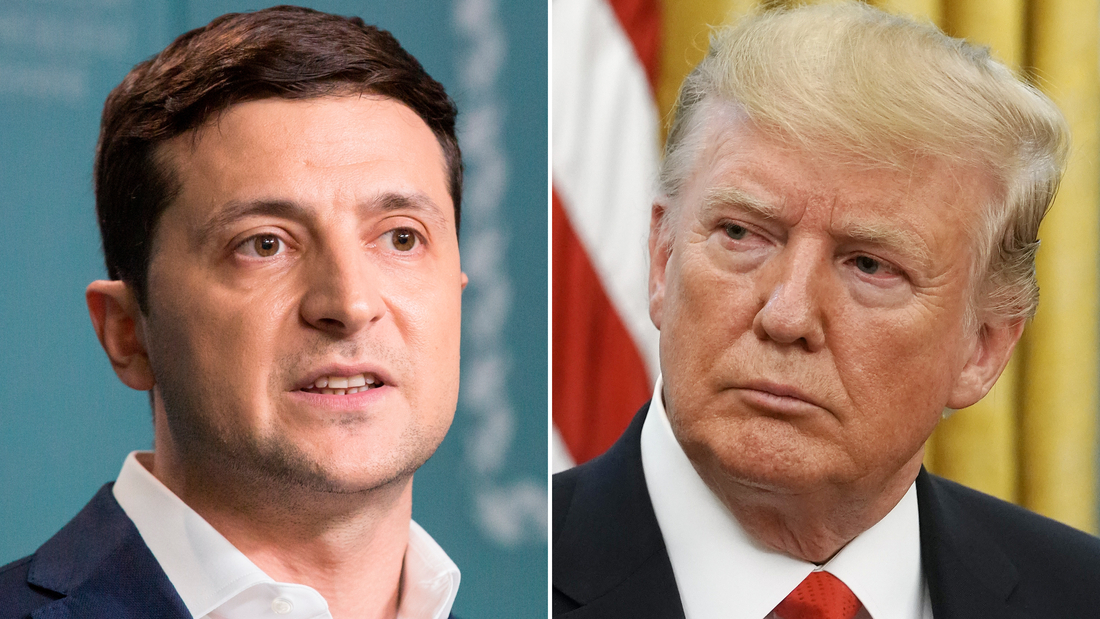 Trump's week at the UN General Assembly will be shadowed by an unrelated controversy: his reported attempt to convince Ukraine's leader to investigate a political rival during a summer phone call.
What we know so far about the call: Trump on Sunday acknowledged that he discussed former Vice President Joe Biden in a July call with Ukraine's president, days after news broke that a whistleblower filed a complaint against the President. Now, Democrats have strengthened calls for investigation into Trump's contact with the foreign leader and party leadership warned of a new lawless chapter in the United States.
At the UN this week: The plots will converge Wednesday when Trump meets Ukraine President Volodymyr Zelensky on the sidelines of the summit here.
But before then, the President will dart between meetings with more than a dozen foreign leaders on Monday and Tuesday, eager to apply his distinctly personal brand of one-on-one diplomacy to the world's foremost body of multilateralism.
8:37 a.m. ET, September 23, 2019
Trump will meet with these 6 foreign leaders today
Today, Trump sits for meetings with the leaders of....
Pakistan
Poland
New Zealand
Singapore
Egypt
South Korea
 Each of those meetings come carrying a unique set of policy flash-points and interpersonal dynamics.
Pakistan: Trump has volunteered to help mediate the dispute over Kashmir between India and Pakistan — an overture that India's Prime Minister Narendra Modi says is unwelcome. It's a rare disagreement between the two, who held hands Sunday at a rally in Houston called "Howdy Modi!"
New Zealand: Trump's first meeting with New Zealand's leader Jacinda Ardern will bring together the embodiments of two global poles: Trump the conservative populist and Ardern a symbol of progressive values. One of the first national elected leaders to give birth in office, Ardern also garnered praise for her handling of a pair of March mosque shootings, including instituting a quick ban on assault weapons.
Egypt: Trump's session with Egypt's Abdel Fattah el-Sisi comes at a sensitive moment: rare anti-government protests broke out this weekend in Cairo calling for Sisi's resignation after corruption allegations.
8:25 a.m. ET, September 23, 2019
There's a UN climate summit today. Trump won't be there.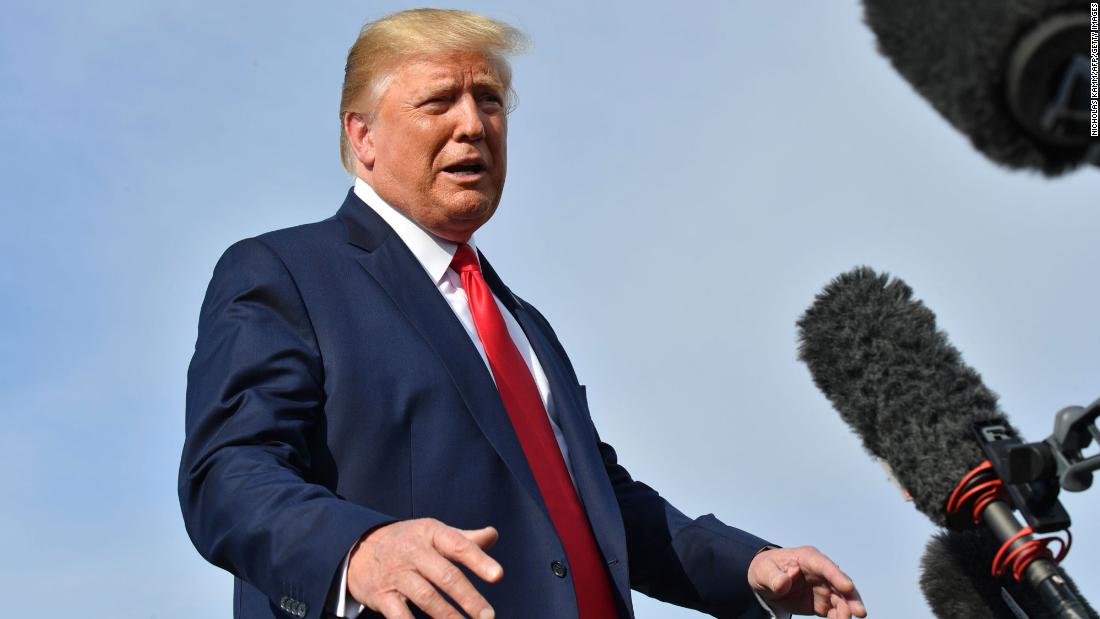 The UN has arranged a special Climate Action summit today, before the formal speeches given by heads of state and governments that normally draw the most attention.
Here's what will happen there: Breaking with tradition, UN Secretary-General Antonio Guterres has told leaders not to come to the podium without "concrete and transformative plans" to halt rising global temperatures, achieve carbon neutrality and cut carbon emissions by 45 percent.
VIPs with proposals have been told they have just three minutes to speak.
Who will (and won't) be there: The aim is to pressure world leaders to do more, as the climate emergency worsens. Some have made it a top priority — German Chancellor Angela Merkel will be in town for the climate summit, even though she's skipping the rest of the week.
In contrast, President Trump will be in town, but he's skipping the climate summit — instead hosting a session on religious persecution in the same building. Trump has previously avoided international meetings on climate.