Trump rallies in West Virginia
9:10 p.m. ET, September 29, 2018
Our live coverage of President Trump's rally in West Virginia has ended.  For more, visit CNN Politics.
9:08 p.m. ET, September 29, 2018
Trumps continues to hit Dems throughout his speech
President Donald Trump spent a large portion of his West Virginia rally casting the Republican party as a party of security and prosperity and the Democratic party as a party at odds with law and order.
"The Democratic party will stop at nothing to run your lives, run down your values, and ransack our nation's wealth. They will turn it around, make it bad so fast," he warned.
Trump also said the Democrats want to abolish ICE and support sanctuary cities and open borders.
He mimicked the Democrats: "We want open borders, we want high taxes, we want crime, because basically they're saying – they have crime, they have high taxes, they have open borders oh, and by the way, we don't want to fund the military."
He repeated what he's said before: He doesn't want to call it the "Democratic" party anymore.
"I hate the way it sounds," he said, calling it the "Democrat party" for the rest of his remarks. 
He continued, "If you want to protect American communities, then you need to vote Republican," naming Senate candidate Patrick Morrissey.
"This election is about security and it's about prosperity," he said.
9:07 p.m. ET, September 29, 2018
Trump appears to mock 'thousand points of light'
President Donald Trump appeared to mock phrase "thousand points of light," which is also the name of an organization started by former President George H. W. Bush to support volunteerism. (Trump has done this in the past.)
He was deadpanning presidential behavior in a monotone voice.
"It's so easy to be presidential. All I have to do is: 'Thank you very much… it's great to see you, you are great Americans. Thousand Points of Light, which nobody has really figured out. And thank you, ladies and gentlemen.'"
8:59 p.m. ET, September 29, 2018
Trump says 'I didn't give up anything' on North Korea
The President talked about his meeting with Kim Jong Un, saying the US is "doing great with North Korea" and he "fell in love" with the North Korean leader.
"I was being tough and so was he, and we were back and forth, then we fell in love. He wrote me beautiful letters and they were great letters. We fell in love," he said, immediately noting that the media would say he was being "unpresidential."
"Trump said they fell in love, how horrible," he mocked. He dismissed criticism that he gave anything up to North Korea, touting the return of the remains of "our great heroes" and getting the hostages back.
"I didn't give up anything," he said.
8:50 p.m. ET, September 29, 2018
Trump suggests Dems have moved so far left, Warren is 'considered a conservative'
Hours after Democratic Sen. Elizabeth Warren said she was open to exploring a presidential bid, President Donald Trump referenced her at his West Virginia rally, suggesting that Democrats have gone so far left that she is a conservative in comparison.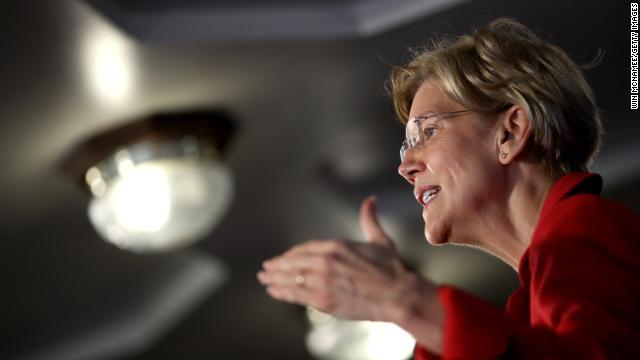 The party, he said, is "so far left, Pocahontas is considered a conservative." (The President has used the slur "Pocahontas" since the 2016 presidential campaign to skewer Warren's claims -- passed down through family stories, Warren says -- of Cherokee and Delaware ancestry.)
Warren is "considered like a conservative person," he said, adding that Democrats have "gone crazy."
"They've gone loco," he said.
8:30 p.m. ET, September 29, 2018
Morrisey briefly references Kavanaugh
West Virginia Senate candidate Patrick Morrisey briefly mentioned Judge Brett Kavanaugh when he spoke from the podium.
"Ladies and gentlemen, we must confirm Judge Kavanaugh," he said.
He also hit his opponent Joe Manchin, and sought to tie him to the DC establishment, calling him "Washington liberal Joe Manchin," noting his vote against tax cuts.
8:29 p.m. ET, September 29, 2018
Candidate Patrick Morrisey joins Trump on stage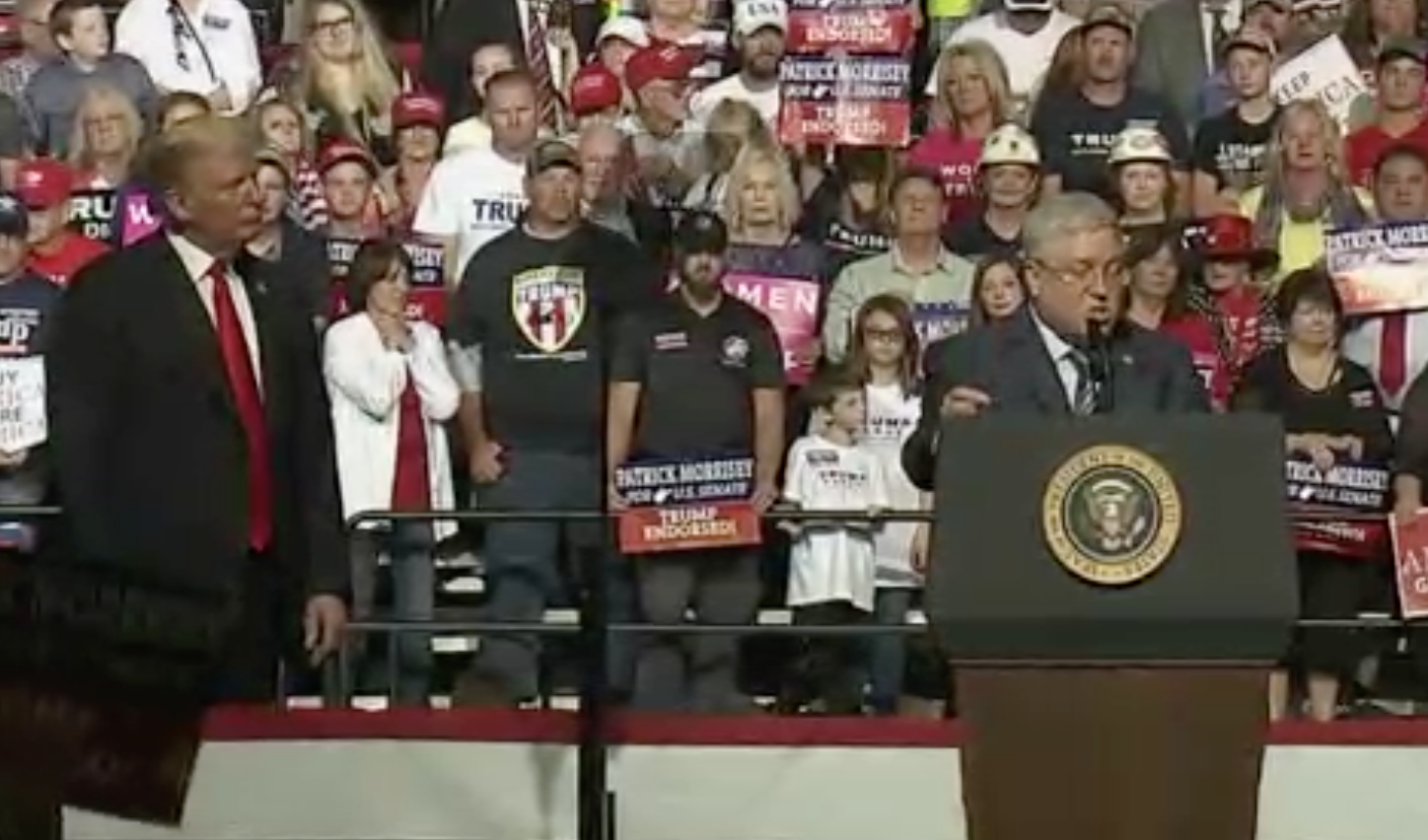 West Virginia Senate candidate Patrick Morrisey spoke from the stage, telling attendees to "stand with someone who puts you first, America first and West Virginia first."
"Joe's gotta go" Morissey said, referring to his opponent, Democratic Sen. Joe Manchin.