Trump gives remarks on US-Mexico-Canada deal
11:09 a.m. ET, October 1, 2018
Ford Motor Company: We're "very encouraged" by this new agreement
Auto giant Ford Motor Company applauded the revised NAFTA deal saying, the deal will help "drive volume and support manufacturing jobs." 
In a statement, Joe Hinrichs, executive vice president and president of Global Operations, said that Ford stands "ready to be a collaborative partner to ensure this agreement is ratified in all three markets."
Here's the full statement:
"Ford is very encouraged by today's announcement, and we applaud all three governments for working together to achieve free and fair trade in a strong regional agreement. We stand ready to be a collaborative partner to ensure this agreement is ratified in all three markets because it will support an integrated, globally competitive automotive business in North America. The benefits of scale and global reach will help to drive volume and support manufacturing jobs."
10:55 a.m. ET, October 1, 2018
Trump spoke to Canadian Prime Minister Justin Trudeau today
Larry Kudlow, Trump's top economic adviser, told reporters at the White House that the President had a "great phone call" with Canadian Prime Minister Justin Trudeau this morning.
Trump will also talk to Mexican President Peña Nieto and president-elect today (Kudlow said that the calls may have already happened as he was talking to reporters).
Asked if the United States-Mexico-Canada Agreement. trade deal could pass, Kudlow said, "Let's wait and see," but pointed to provisions in the deal that will be helpful to labor unions.  
"You may be surprised," he said. 
9:56 a.m. ET, October 1, 2018
White House announces 11 a.m. ET Rose Garden remarks
9:29 a.m. ET, October 1, 2018
US and Canada reach deal on NAFTA after talks go down to the wire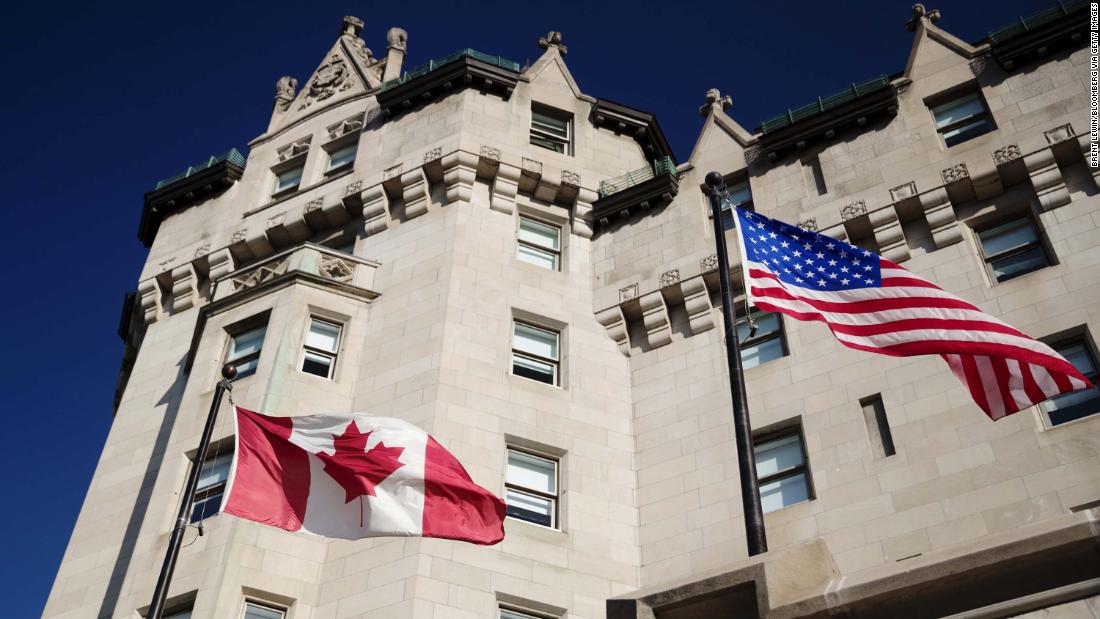 Canada agreed late Sunday to sign on to a trade deal between the United States and Mexico, revamping the three-country North American Free Trade Agreement after more than a year of tortuous negotiations.
Just hours before a midnight deadline, the US and Canadian governments agreed to a deal that would allow US farmers greater access to Canada's dairy market and address concerns about potential US auto tariffs, officials from both countries said.
The agreement with Canada and Mexico — two of the United States' biggest trading partners — fulfills President Donald Trump's campaign pledge to renegotiate NAFTA and avoids his threat to exclude Canada if the talks failed.
The new deal has a new name: the United States-Mexico-Canada Agreement.