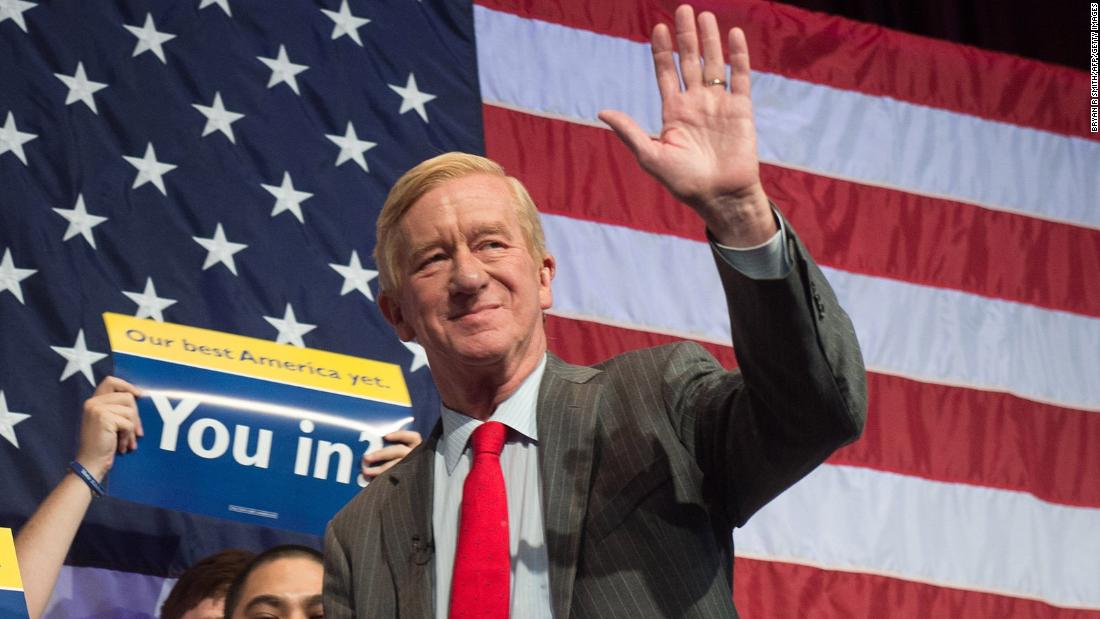 Former Massachusetts governor and longshot candidate for the GOP nomination for president Bill Weld accused President Trump today of "treason" for pressing Ukraine's President to investigate former Vice President Joe Biden.
"Talk about pressuring a foreign country to interfere with and control a US election, it couldn't be clearer," Weld said in an interview on MSNBC's "Morning Joe." "And that's not just undermining democratic institutions, that is treason. It's treason pure and simple."
"The penalty for treason under the US code is death. That's the only penalty," Weld added. "The penalty under the Constitution is removal from office and that might look like a pretty good alternative to the President if he could work out a plea deal."
Weld's comments come amid mounting scrutiny of Trump after he acknowledged discussing Biden and his son, Hunter, in a July call with Ukrainian President Volodymyr Zelensky. The call was part of a whistleblower complaint submitted to the Intelligence Community Inspector General, another person familiar with the situation told CNN.
White House officials are now considering releasing a transcript of the call, multiple sources have told CNN. There is no evidence of wrongdoing by either Joe or Hunter Biden.