House launches formal impeachment inquiry into Trump
9:52 a.m. ET, September 24, 2019
Trump on Ukraine aide: "Those funds were paid. They were fully paid."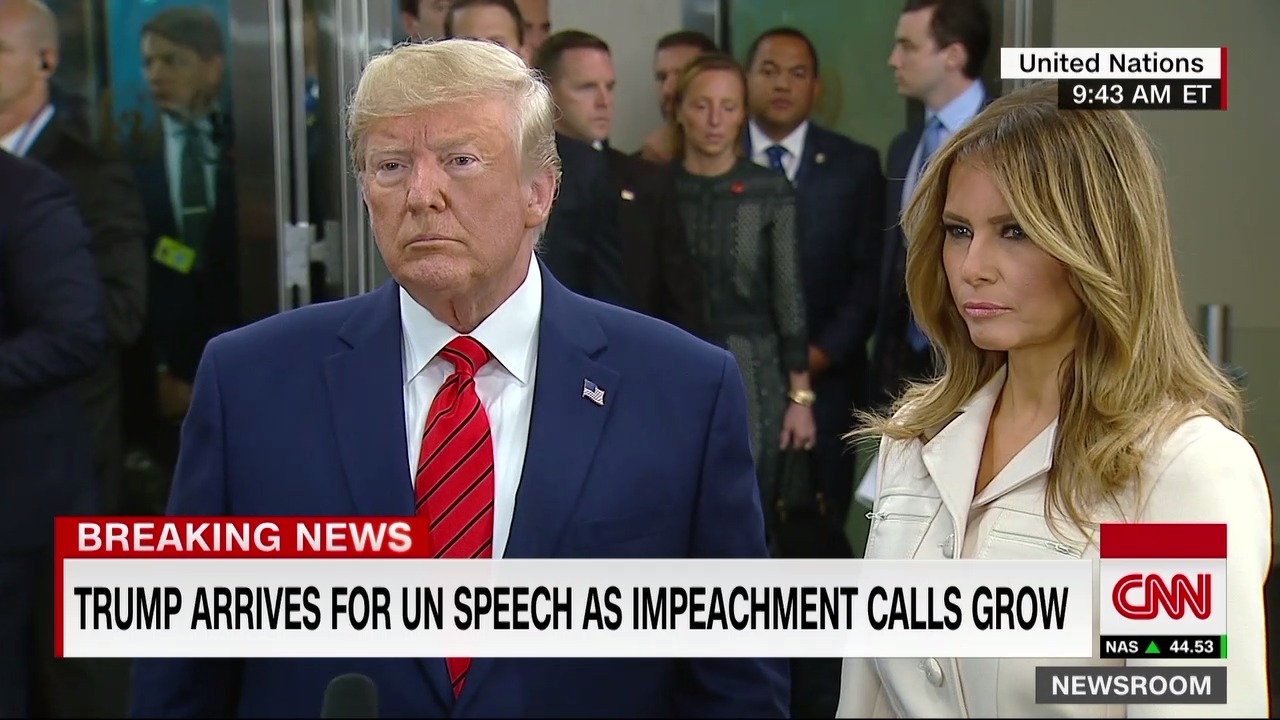 President Trump was just asked about reporting that he asked his chief of staff to put a hold on millions in military aid to Ukraine roughly one week before his phone call with the nation's president.
"Those funds were paid. They were fully paid," Trump said.
Trump suggested he withheld funds because "Europe and other nations" were not contributing to Ukraine.
"Just the United States. We're putting up the bulk of the money. And I'm asking why is that?" Trump said as he arrived at the United Nations this morning. "Why is it only the United States putting up the money? And by the way, we paid that money. "
9:17 a.m. ET, September 24, 2019
How Senate Republicans are reacting to the Ukraine scandal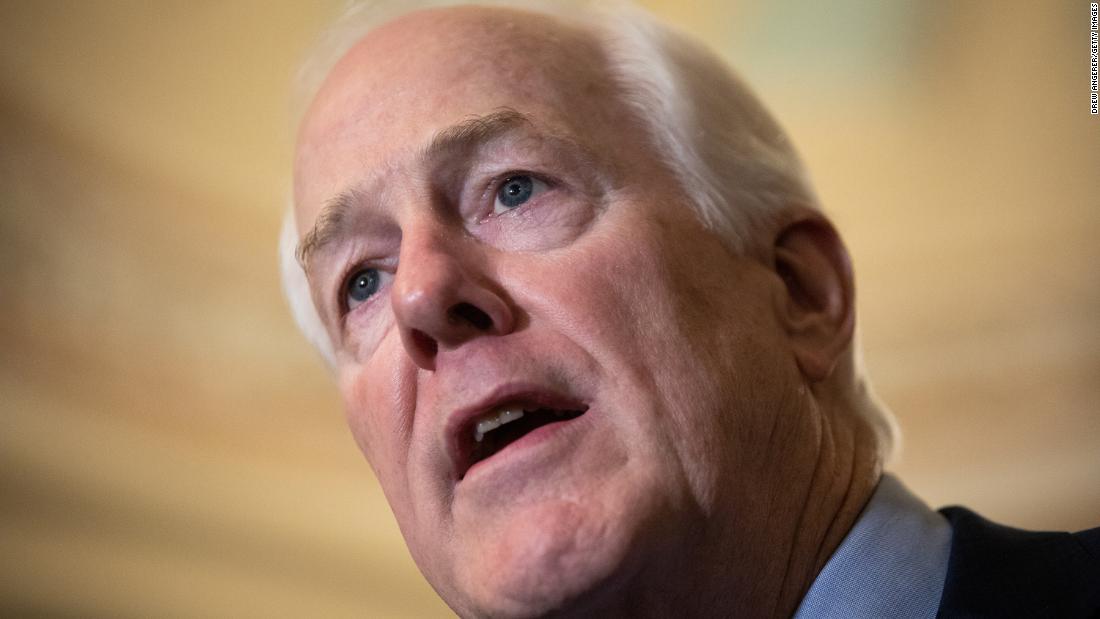 Senate Republicans yesterday avoided criticism of President Trump's conduct over the handling of a controversial whistleblower's complaint, with one prominent senator even suggesting the whistleblower is a "leaker" who should be criminally investigated.
Here's what they've been saying:
Sen. John Cornyn on the complaint: "Is it a whistleblower or is it a leaker, I don't know which,"
Sen. Richard Burr on the charges: "I don't even know if the complaint even deals with the Intelligence Community."
Sen. Kevin Cramer on Trump's conversation: "I think as is often the case, it's a lot of hysteria over very little."
Sen. Marco Rubio on President Trump's actions: "I don't think he should've done it but that's a far cry from what some people around here are claiming to know as fact that frankly we don't know as fact."
8:41 a.m. ET, September 24, 2019
Pelosi has been taking Democrats' temperatures as she decides where she stands on impeachment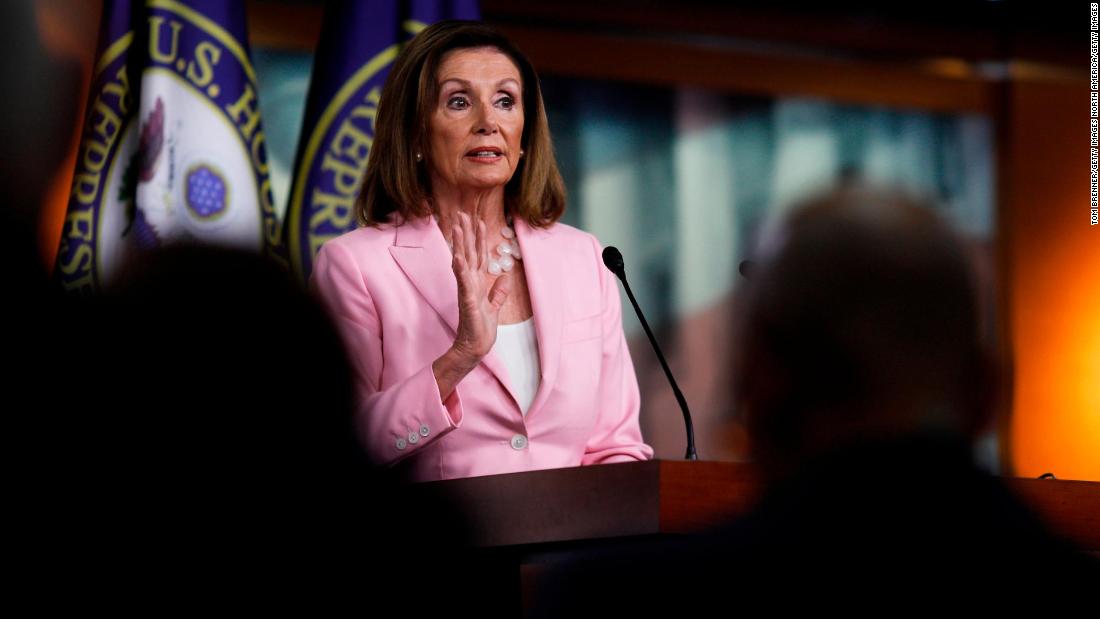 House Speaker Pelosi this afternoon is scheduled to meet with six committee chairs who are investigating the President, according to Democratic sources.
The meeting comes ahead of her full caucus meeting, where she will discuss the investigations and the Ukraine-whistleblower controversy. With the chairs, she will discuss their presentation to the caucus, sources said.
The speaker has been on the phone with her colleagues over the last several days to take the temperature of the whistleblower controversy as she decides whether to embrace impeachment, Democrats say.
Some of the speaker's closet allies — including Rosa DeLauro and Debbie Dingell — signaled their support for impeachment proceedings, a sign she could be moving closer to backing impeachment.
8:24 a.m. ET, September 24, 2019
Trump asked to put Ukraine aid on hold just before the Ukraine phone call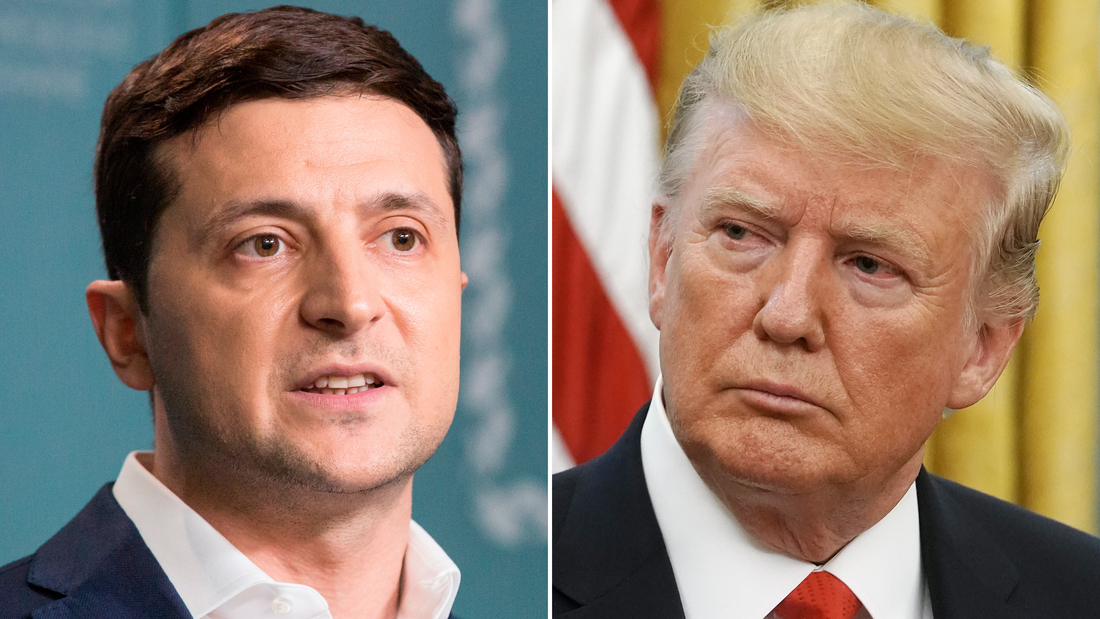 President Trump asked his acting chief of staff Mick Mulvaney to put a hold on millions in military aid to Ukraine roughly one week before a call with the Ukrainian president in which he pressured the country to investigate former Vice President Joe Biden's son, two senior administration officials said on Monday.
Trump, who was in the middle of a broad review of foreign aid programs when he singled out Ukraine specifically this summer, was primarily concerned with "corruption" in Ukraine and Europe shouldering more of the financial burden for supporting Ukraine's defense, according to one of the officials.
News of Trump's order to withhold aid to the Ukraine ahead of his July 25 call may trigger questions — and speculation — about the President's motive in doing so.
The Washington Post was first to report that Trump told Mulvaney to put a hold on almost $400 million in military aid for Ukraine.