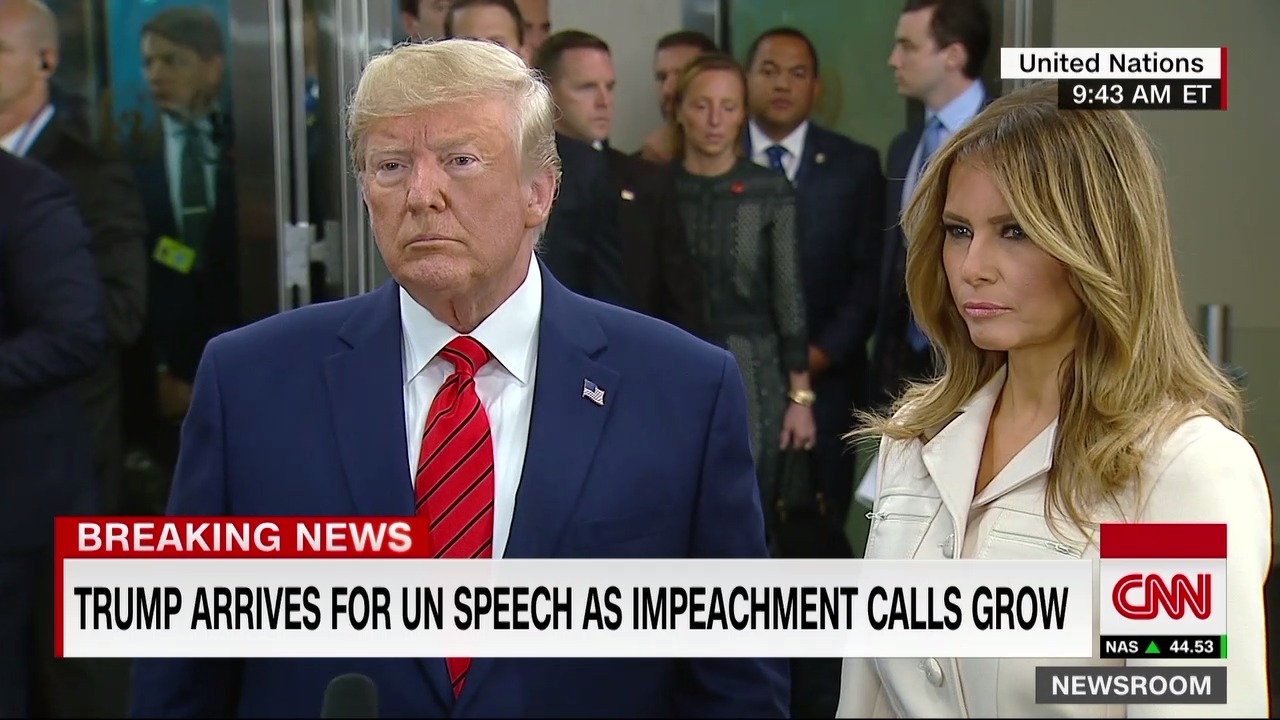 President Trump was just asked about reporting that he asked his chief of staff to put a hold on millions in military aid to Ukraine roughly one week before his phone call with the nation's president.
"Those funds were paid. They were fully paid," Trump said.
Trump suggested he withheld funds because "Europe and other nations" were not contributing to Ukraine.
"Just the United States. We're putting up the bulk of the money. And I'm asking why is that?" Trump said as he arrived at the United Nations this morning. "Why is it only the United States putting up the money? And by the way, we paid that money. "