President Trump in the UK
12:05 p.m. ET, July 13, 2018
The moment President Trump met the Queen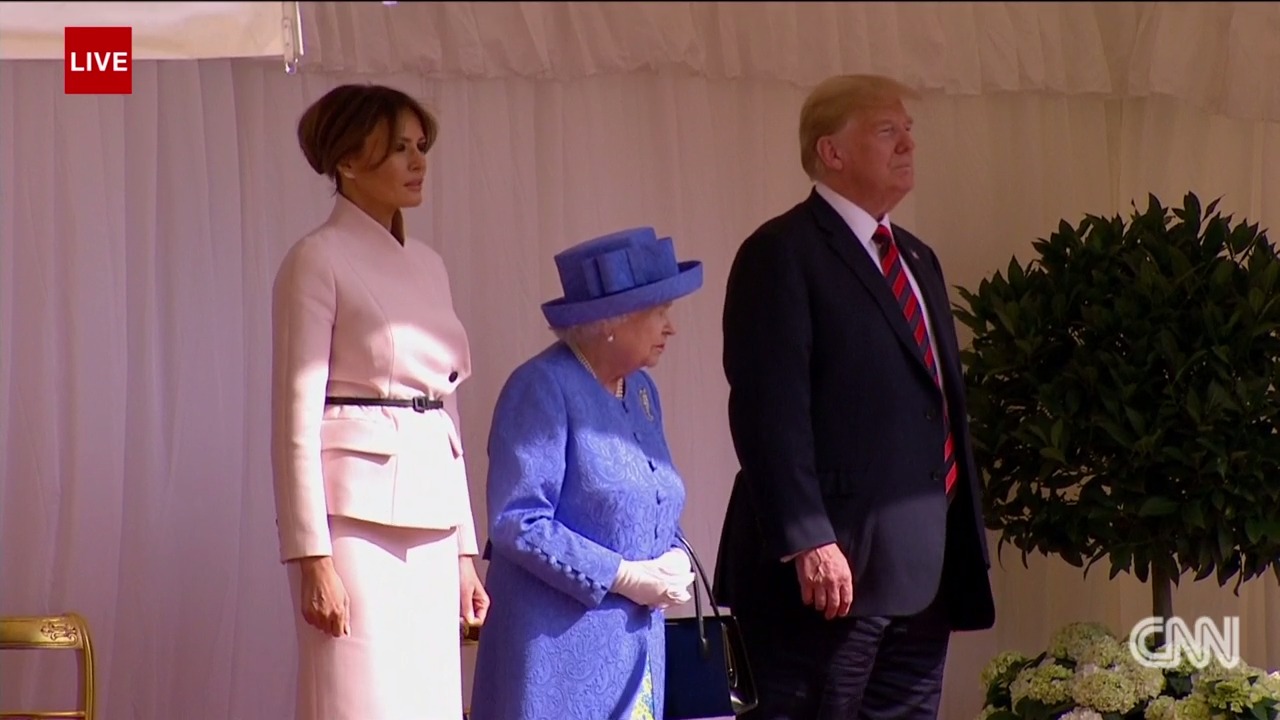 President Trump and first lady Melania Trump just met Queen Elizabeth II at Windsor Castle for the first time.
After shaking hands, the three stood for the US National Anthem.
11:57 a.m. ET, July 13, 2018
Queen Elizabeth is waiting for Trump to arrive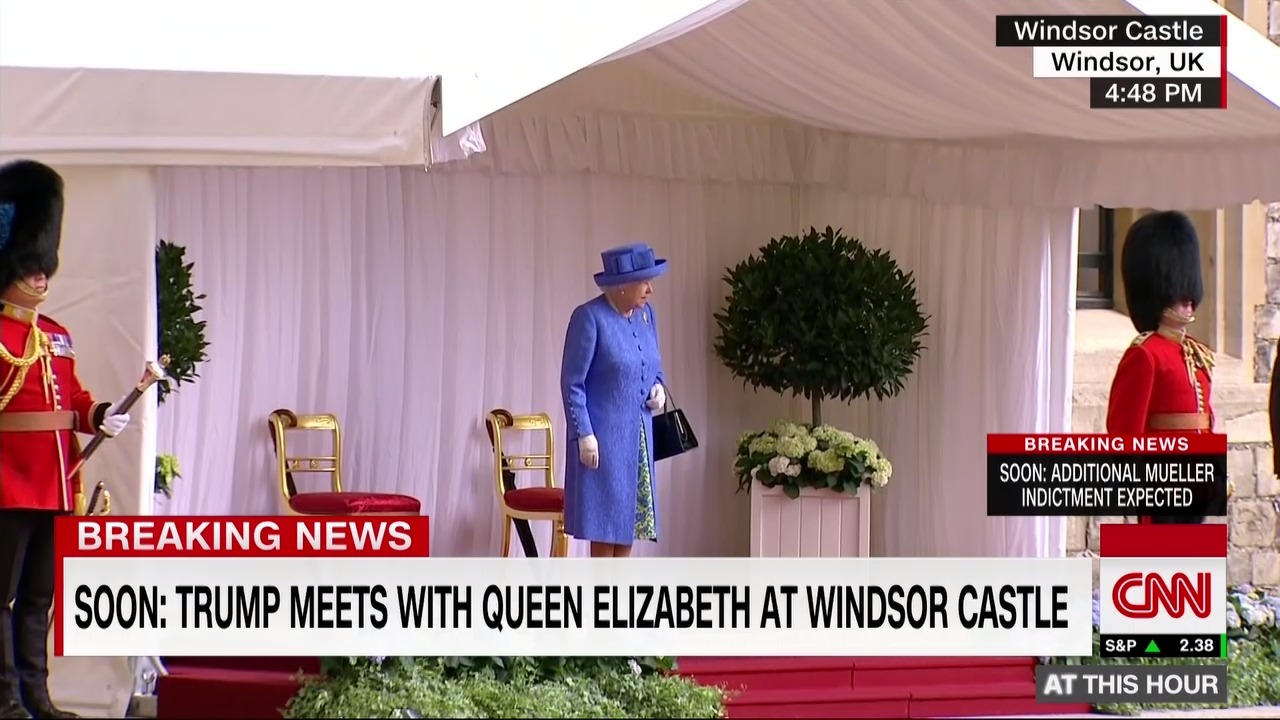 President Trump is on his way to Windsor Castle to have tea with Queen Elizabeth II
The Queen has met 10 of the 11 US Presidents since she took the throne. She met Harry Truman when she was princess in 1951.
Watch more:
11:51 a.m. ET, July 13, 2018
While protesters rally in London, Trump supporters gather in Windsor
President Trump is on his way to Windsor Castle in Windsor, England, to meet Queen Elizabeth II.
People have lined the streets in Windsor. Several are holding signing welcoming the President.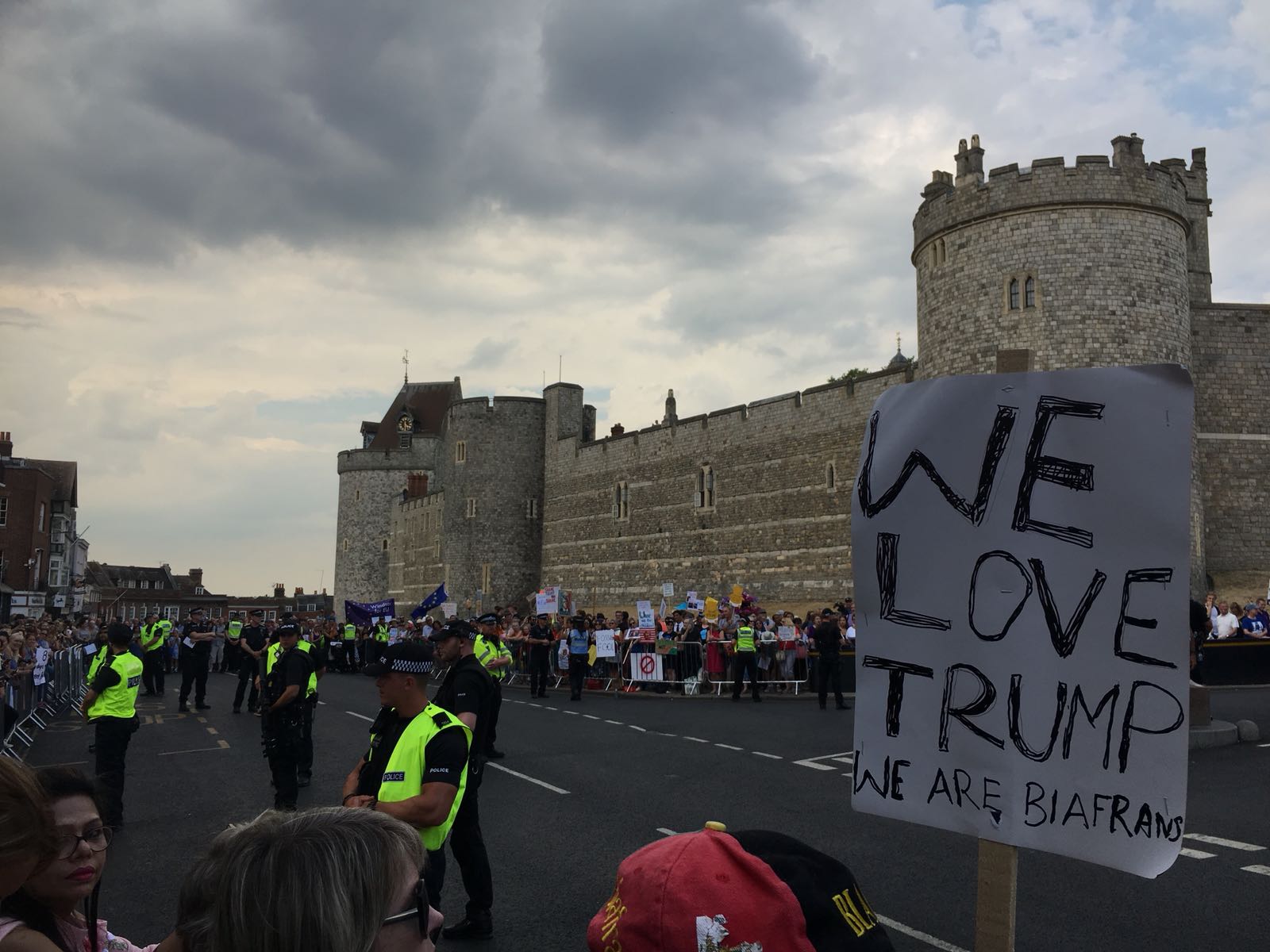 11:43 a.m. ET, July 13, 2018
Here's a bird's eye view of the London protests
Protesters are still marching through the streets of London to protest President Trump's visit.
Natasha Forrester shot this video from her fourth floor office: 
1:32 p.m. ET, July 13, 2018
What it's like in London right now
CNN reporter Betsy Klein is on Regent Street in London now, where massive anti-Trump protests are happening ahead of the President's meeting with the Queen.
11:17 a.m. ET, July 13, 2018
These women dressed up like handmaids to protest Trump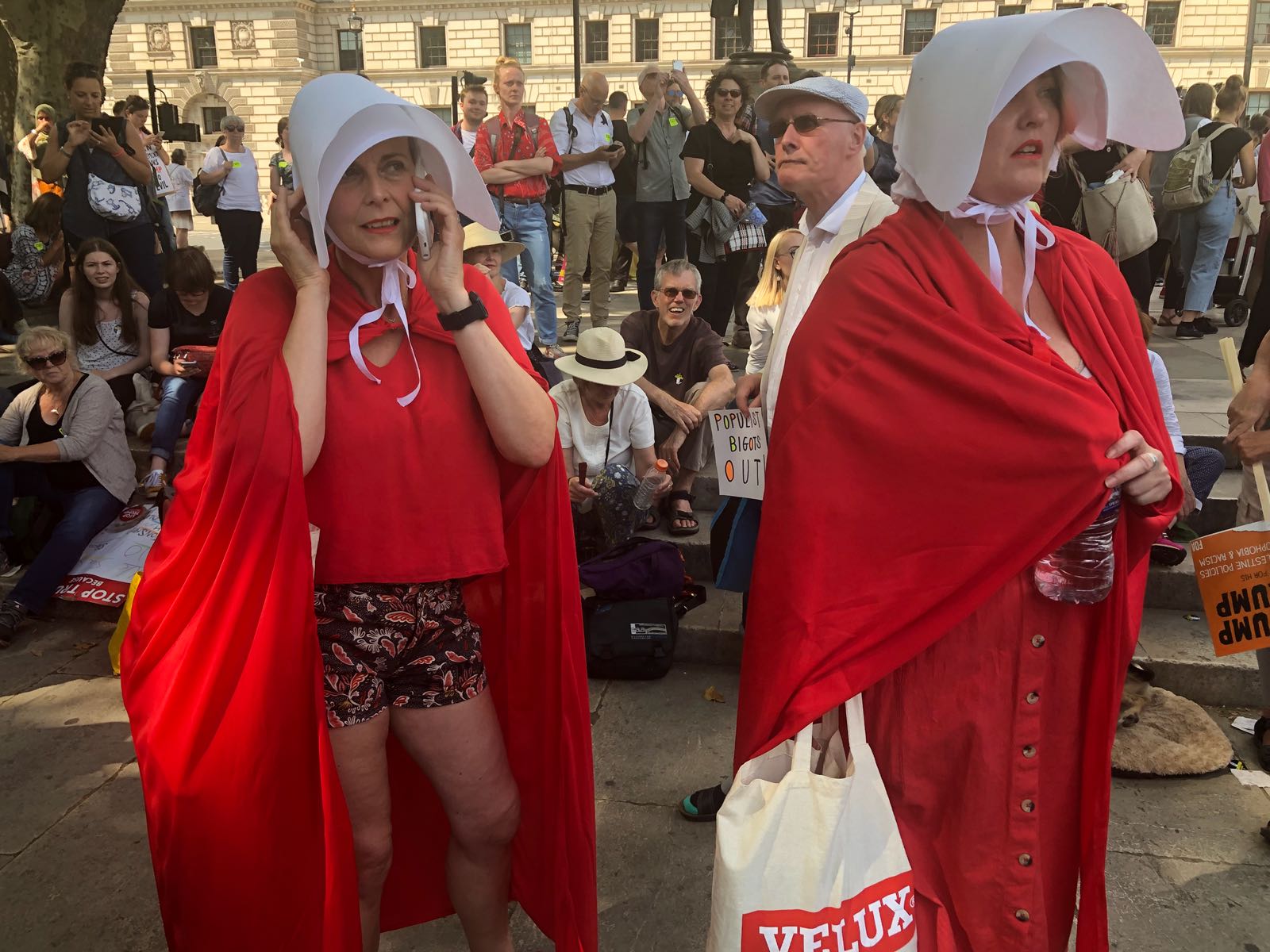 Some protesters in London have dressed up like handmaids from "The Handmaid's Tale."
Nicola Davidson, 42, and Julie Andrews, 53 (pictured above) said the world today is becoming like the Handmaid's Tale.
"We're concerned about the extreme right making an appearance on the world's stage."
"The Handmaid's Tale" — both a 1985 book by Margaret Atwood and a Hulu TV series — takes place in a dystopia called the Republic of Gilead, a totalitarian society, formerly known as the US, where a class of women called the handmaids are subjugated and used only for reproduction.
11:16 a.m. ET, July 13, 2018
British newspaper calls Trump's "fake news" accusations "fake news"
Britain's The Sun newspaper is defending its reporting of a bombshell interview with President Donald Trump, not long after the President called the report "fake news."
Here's the statement on its website from a spokesman for The Sun:
"We stand by our reporting and the quotes we used -- including those where the President was positive about the Prime Minister, in both the paper and in our audio -- and we're delighted that the President essentially retracted his original charge against the paper later in the press conference. To say the President called us 'fake news' with any serious intent is, well... fake news."
President Trump denied earlier Friday that he criticized British Prime Minister Theresa May, the day after the British tabloid published an interview with him in which he did just that.
He dismissed the interview, conducted by a Rupert Murdoch-owned publication, as "fake news," saying it didn't include his comments praising May.
Trump also said Friday he apologized to May for the interview, though it appears his apology was about the paper's omission of his comments praising her, not his criticism.
"She is a total professional because when I saw her I said, 'I want to apologize, because I said such good things about you,' " Trump said.
Trump said May said, "Don't worry, it's only the press."