Trump Tower meeting transcripts released
1:20 p.m. ET, May 16, 2018
"We are sincerely happy": Read the congratulatory message a Russian oligarch sent Trump after he won the election
Documents released Wednesday by the Senate Judiciary Committee revealed for the first time the congratulatory message that Russian oligarch Aras Agalarov sent to President-elect Donald Trump after his election victory. 
Agalarov and his son, Emin Agalarov, played a role in orchestrating the June 2016 meeting at Trump Tower where Donald Trump Jr. was expecting to get compromising material on Democratic nominee Hillary Clinton. The Agalarovs have known the Trumps for years -- they jointly hosted the 2013 Miss Universe pageant in Moscow. 
The Agalarovs are wealthy property developers and have friendly ties with the Kremlin under President Vladimir Putin. In his congratulatory message, Aras Agalarov expressed optimism that Trump would heal US-Russia relations. 
Here's the full message, translated from Russian:
"Dear Donald! Please accept my sincere congratulations in connection with your election as the president of the United State of America. We in Russia really rooted for you and now we are sincerely happy because of your truly historic victory. Our people put high hopes that your arrival to the White House will bring the long-awaited normalization of Russian-American relations, basis for the restoration of once far-reaching human and business contacts. American people once again have shown their rebel spirit and their unwillingness to live under the heel of corrupted political dynasties. I spent this past night surrounded by my friends and colleagues. We didn't get a wink of sleep and watched the drama of the American election process closely. We see that Americans truly believe that they can change their lives for the better. And they associate this belief with you, Donald. I am proud that I can call you my true friend. I wish you success and prosperity to all the American people. Aras Agalarov"
12:41 p.m. ET, May 16, 2018
Russian-American lobbyist describes boredom of Trump campaign aides in meeting
Rinat Akhmetshin, the Russian-American lobbyist, described how the Trump campaign members met the presentation on the Ziff brothers and adoptions by Russian lawyer Natalia Veselnitskaya with boredom.
"There were no questions. I could tell like he — Trump, Jr., he just instantly lost interest about those things. And she probably felt this," Akhmetshin testified. "[It was] almost like palpable that he was kind of -- lost interest."
As Veselnitskaya talked about the adoption issue, "You could tell that they were not interested, and they were like looking at their iPhones or like, you know, just looking the other way, their watch," Akhmetshin said.
Paul Manafort, throughout the meeting, leaned back in his chair, absorbed by his Blackberry.
"Manafort was like on his — I believe it's a BlackBerry, so he was just sitting in the chair which kind of goes back. He was almost like lying there, like, you know, on his phone and it's throughout the whole meeting," Akhmetshin said.
12:35 p.m. ET, May 16, 2018
The meeting attendees can't agree on how long Jared Kushner was in the room
Attendees of the controversial June 2016 Trump Tower meeting gave conflicting testimony to Capitol Hill investigators about how long White House senior adviser Jared Kushner was in the room, according to the transcripts .
Kushner has always maintained that he arrived late and left early to the meeting.
Four of the attendees, including Trump Jr. and two of the Russians, backed up Kushner's recollection, according to the transcripts. But two of the other people in the room that day testified that Kushner stayed for the entire time, or was there nearly the entire time. 
Here's what they told investigators:
Jared Kushner: "I arrived at the meeting a little late ... Reviewing emails recently confirmed my memory that the meeting was a waste of our time and that, in looking for a polite way to leave and get back to my work, I actually emailed an assistant from the meeting after I had been there for ten or so minutes and wrote 'Can u pls call me on my cell? Need excuse to get out of meeting.'"
Donald Trump Jr.: "He showed up a few minutes late and left a few minutes early to take a phone call."
Russian lawyer Natalie Veselnitskaya: "After the meeting began, another young man entered the room, he did not introduce himself either. Ten or fifteen minutes later, he left the boardroom ... More than half a year later, walking along New York streets, I browsed news in my phone and saw a picture of that young man in some of the publications and learnt for the first time that it had been Mr. Kushner, a son-in-law of the already incumbent U.S. President."
Rob Goldstone: "He may have entered a minute or so after we all entered, but I believe he was. And the reason for that is because of the seating. They worked out who should sit where, and I sat next to Mr. Kushner. There was only he and I sat at this side of the table."
Russian-American lobbyist Rinat Akhmetshin: "I was asked before when did (Kushner) leave, but I remember he was there when at least for part of Ziff Brothers discussion because I looked at him and I thought that there are not that many billionaires in New York of that age. So, he probably knows them well."
Russian businessman Ike Kaveladze: "Here's where my recollection differs with what I read in the media. I thought that he was ... My recollection, he was present."
Anatoli Samochornov, who served as Veselnitskaya's translator: "On the other side of the table there was Mr. Kushner, who came later. I don't think he was part of the initial meet-and-greet. There were some other people also with him. Who they are I just do not remember exactly. And Mr. Kushner did get up and leave at about 5 or 6 minutes after the beginning of the meeting."
11:50 a.m. ET, May 16, 2018
The man who helped set up the meeting said he checked into Trump Tower on Facebook when he got there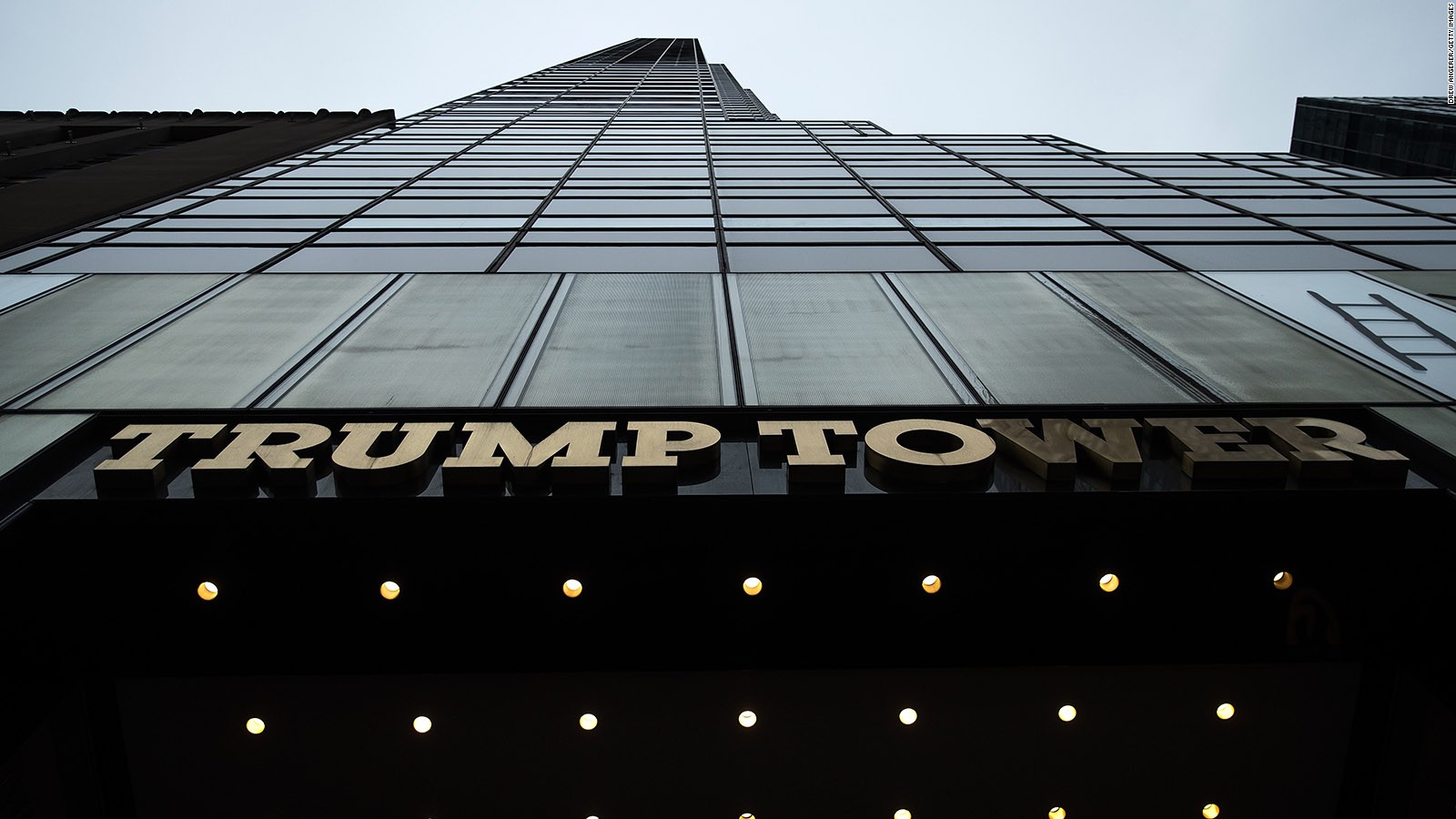 Rob Goldstone, the publicist who helped arranged the meeting, said he wasn't keeping the meeting a secret — and even checked into Trump Tower on Facebook for it.
Here's the transcript:
Q. Prior to the meeting on June 9th, 2016, who did you tell about the meeting?
A. I mean, I would've probably told friends. I certainly believe I would've talked it over with Roman Beniaminov. He and I spent a lot of time together. We did a lot of projects for Emin. That would be the extent of it.
Q. Were you keeping the meeting secret?
A. Well, I checked in for it on Facebook, so not really. 
11:22 a.m. ET, May 16, 2018
Don Jr. says Donald Trump personally approved 2015 Trump Tower in Moscow
Donald Trump Jr. described in his testimony the process the Trump Organization used to vet the international development projects they engaged in over the past 10 years — and that a Trump Tower in Moscow in 2015 was one of the few the patriarch personally approved.
New projects "wouldn't have to go through my father necessarily," Trump Jr. said. He and his siblings could sign off on the company's intended projects.
"We likely would consult him, but we could pursue plenty of deals, look at plenty of deals. We wouldn't likely bring him stuff before we believe them to be real and he didn't spend very much time dealing with license deals."
Yet Trump did sign off on the letter of intent for the Trump project intended for Moscow, after his then-company attorney Michael Cohen discussed the project with Felix Sater.
Sometimes the Trump Organization would sign a letter of intent on a project once it made a deal and believed a site could be developed, but before the company vetted development partners, Trump Jr. said. Later, the organization likely would look into how its development partners abroad might finance a project, Trump Jr. said.
Generally, the Trump Organization wouldn't necessarily know the buyers of condos in many of its developments, and Donald Trump himself was not involved in signing off on all deals.
11:21 a.m. ET, May 16, 2018
Putin invited Trump to Sochi Olympics through a spokesman
Rob Goldstone said in his supplemental interview that when Russian President Vladimir Putin was unable to meet Trump during the 2013 Miss Universe pageant in Moscow, Putin invited him to the Sochi Olympics.
The invitation came via Dmitry Peskov, Putin's spokesman, during a phone call with Emin, Aras Agalarov, Goldstone and several others in the midst of Trump's visit to Moscow.
Here's how Goldstone described it: 
"And it went down to the wire. It was on the day of the contest itself that maybe around 4:00 in the afternoon Emin called a few of us into a conference room at Crocus, and his Dad, Aras, was there. And we were told that a call was coming through from a Mr. Peskov, who I know to be Dmitry Peskov, who I believe is a spokesman for Mr. Putin, and there'd be an answer. And the answer I think, as I may have stated the last time I saw you, was that due to the lateness of the newly crowned King of Holland who'd been delayed in traffic, whether air or road traffic, Mr. Putin would not be able to meet with Mr. Trump. However, he invited him to Sochi, to the Olympics, and said he'd be happy to meet him there or at any future time. And that' s how it was left, so there would be no meeting taking place."
10:54 a.m. ET, May 16, 2018
Meeting "embarrassing" and "waste of time" from Russian perspective
Rob Goldstone, the publicist who helped arranged the meeting, called Emin Agaralov immediately after and told him it was "the most embarrassing thing you've ever asked me to do. I've just sat in a meeting about adoption."
Goldstone told lawmakers Agalarov replied, "Adoption?" — which could imply Agalarov didn't anticipate that to be the topic at the meeting.
Ike Kaveladze, the translator, told lawmaker he spoke with Agaralov about two hours after the meeting, telling him, "That it was complete loss of time, and it was useless meeting."
Donald Trump Jr. testified that at the conclusion of the June 9, 2016 meeting — which he said lasted for 20 to 30 minutes — Rob Goldstone apologized to him "for what he believed was wasting our time."
Trump Jr. said he believed there to be a "pretty substantial delta" between the meeting described in Goldstone's initial email and what actually took place.
He also testified that he imagined there was an element of "showmanship" involved in Goldstone's setup of the meeting.
10:51 a.m. ET, May 16, 2018
The Russian lawyer's presentation seemed to "infuriate" Jared Kushner, meeting organizer says
Rob Goldstone, the publicist who helped arranged the meeting promising "dirt" on Hillary Clinton, said Russian lawyer Natalia Veselnitskaya's presentation "agitated" and seemed to "infuriate" Jared Kushner.
"I was really paying no attention until maybe somebody reacted. After a few minutes of this labored presentation, Jared Kushner, who is sitting next to me, appeared somewhat agitated by this and said, I really have no idea what you're talking about. Could you please focus a bit more and maybe just start again? And I recall that she began the presentation exactly where she had begun it last time, almost word for word, which seemed, by his body language, to infuriate him even more. 
10:53 a.m. ET, May 16, 2018
Goldstone warned meeting "could blow up big"
When news broke in July 2016 about the Trump Tower meeting, publicist Rob Goldstone warned Emin Agalarov on July 9, 2016 that the meeting he had helped set up "could blow up big."
"I hope this favor was worth it for your dad – it could blow up big," he said in a text message to Agalarov.
Goldstone explained in his supplemental interview with the Senate committee that Emin Agalarov had asked him to set up the meeting with Trump Jr. after speaking with his dad, Aras Agalarov.
See it: