3:10 p.m. ET, April 5, 2018
Trump repeats claim that "millions and millions of people" voted illegally in 2016
President Donald Trump revived his claim that millions of people voted illegally in the 2016 election, claiming that "millions and millions" of people voted multiple times in the election.
"In many places the same person in California votes many times," said Trump, at the official White House event in West Virginia on tax cuts. "They always like to say, 'Oh that's a conspiracy theory.' It's not a conspiracy theory. Millions and millions of people and it's very hard because the state guards their records."
Trump has made this claim before.
Trump established a commission in May after claiming without evidence that massive voter fraud had cost him the popular vote, and he appointed Vice President Mike Pence and Kansas Secretary of State Kris Kobach to lead the panel.
The commission was shut down in January without finding any evidence of such massive voter fraud.
6:22 p.m. ET, April 5, 2018
Trump says women coming to US "are raped at levels that nobody has ever seen before"
President Trump spent several minutes during his tax reform speech to riff on immigration and the border wall.
He pointed to Mexico and Canada's "tough" policy for immigration.
Trump also appeared to assert that women in Central America are raped at "levels that nobody has ever seen before" as an argument for strengthening US immigration laws.
"And remember my opening remarks at Trump Tower when I opened. Everybody said, 'Oh, he was so tough' and I used the word rape. And yesterday, it came out where this journey coming up, women are raped at levels that nobody has ever seen before. They don't want to mention that. So we have to change our laws," he said.
It is unclear where Trump derived the evidence for his seeming assertion that women in Central America are being raped at unprecedented levels.
He also shifted blame to the Democrats, saying of their obstruction to immigration reform, "It's insanity."
2:59 p.m. ET, April 5, 2018
Trump tosses out his prepared remarks
President Trump, speaking at a roundtable on tax cuts in West Virginia, criticized the state's Democratic senator, brought up his electoral victory and talked about his efforts to fight gangs.
At the end he held up a piece of paper with his remarks on it.
"This was gonna be my remarks. It would have taken about 2 minutes," he said, before tossing the paper in the air.
"That would have been a little boring. Little boring," he said. "I am reading off the first paragraph and, I said, 'This is boring.'"
2:36 p.m. ET, April 5, 2018
Trump calls out West Virginia senator: "He votes against everything"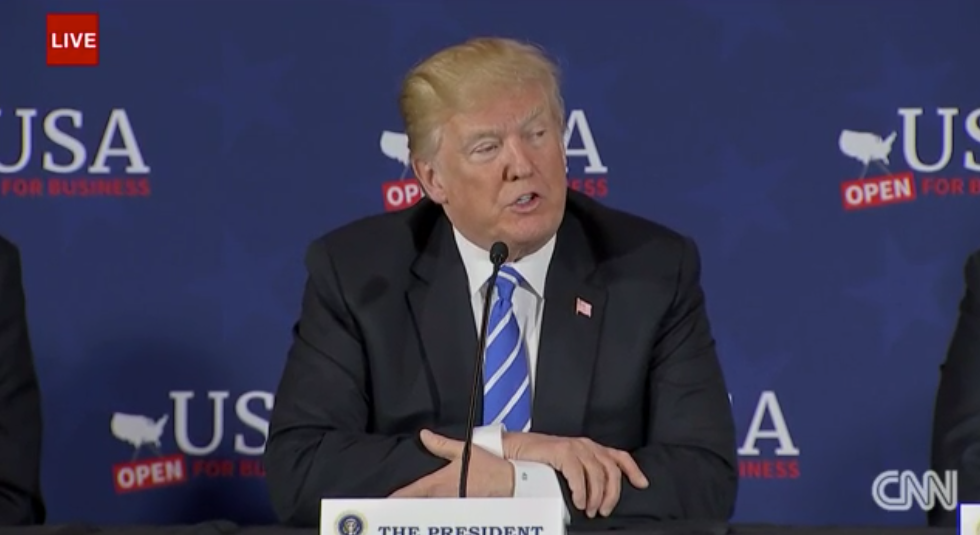 President Trump is in West Virginia holding a roundtable discussion about his tax plan, which passed last year.
He began the event by criticizing Sen. Joe Manchin, a West Virginia Democrat who voted against the measure.
"He votes against everything," Trump said, adding that the senator voted against "our tax cuts."
This event is not officially a campaign event, but two of the Republican candidates vying to run against Manchin this November are in attendance.
The controversial Republican vying for the party's nomination, Don Blankenship who was in prison just last year for conspiracy to commit mine safety violations, will not be in attendance. Instead, two of his opponents — Rep. Evan Jenkins and West Virginia Attorney General Patrick Morrisey — will get screen time with Trump.
2:10 p.m. ET, April 5, 2018
White House warned Scott Pruitt against doing interviews
White House aides warned officials at the Environmental Protection Agency that having their administrator Scott Pruitt sit for interviews this week could backfire, and told them to rethink their plans, a person familiar with their conversations said.
The White House aides warned the EPA that if Pruitt did poorly under questioning -- particularly televised questioning -- it would be the quickest way to lose President Trump's confidence. 
That message was also delivered by White House chief of staff John Kelly when he called Pruitt on Tuesday. Inside the White House, there is general confusion about why Pruitt went forward with the interviews.
2:08 p.m. ET, April 5, 2018
Pentagon creates border security group after Trump's order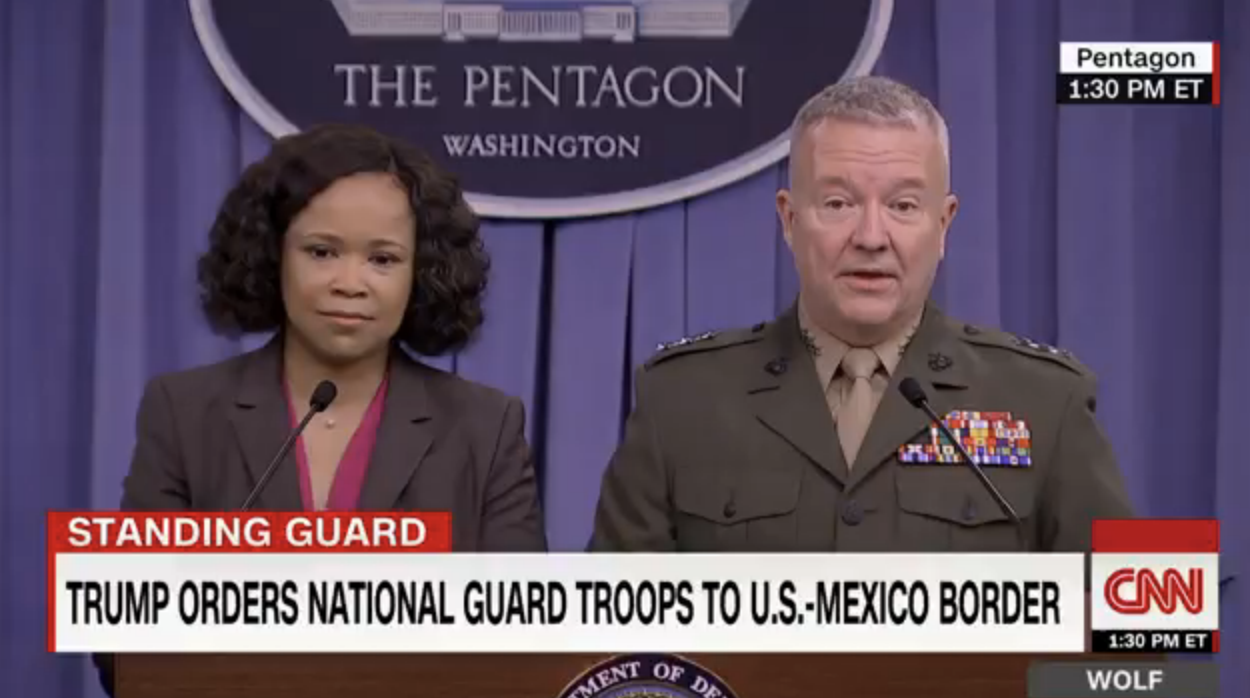 The Pentagon announced today that it has created a "Border Security Support Cell" following President Trump's order to send National Guard troops to the southern border.
The group will coordinate efforts with the Department of Homeland Security.
"This is a 24/7 cell comprised of several (Department of Defense) representatives who will serve as the single conduit for information and coordination between DOD and DHS," said Dana White, chief Pentagon spokesperson.
She continued: "This is not business as usual. The cell will last for the foreseeable future to ensure we surge our capacity to meet the President's enhanced border security goals."
White said the Defense Department does not yet have a cost estimate of department's role in border security, adding, "that is a lot of the work that the support cell would do." 
1:48 p.m. ET, April 5, 2018
This West Virginia senator has some questions about Trump's tax plan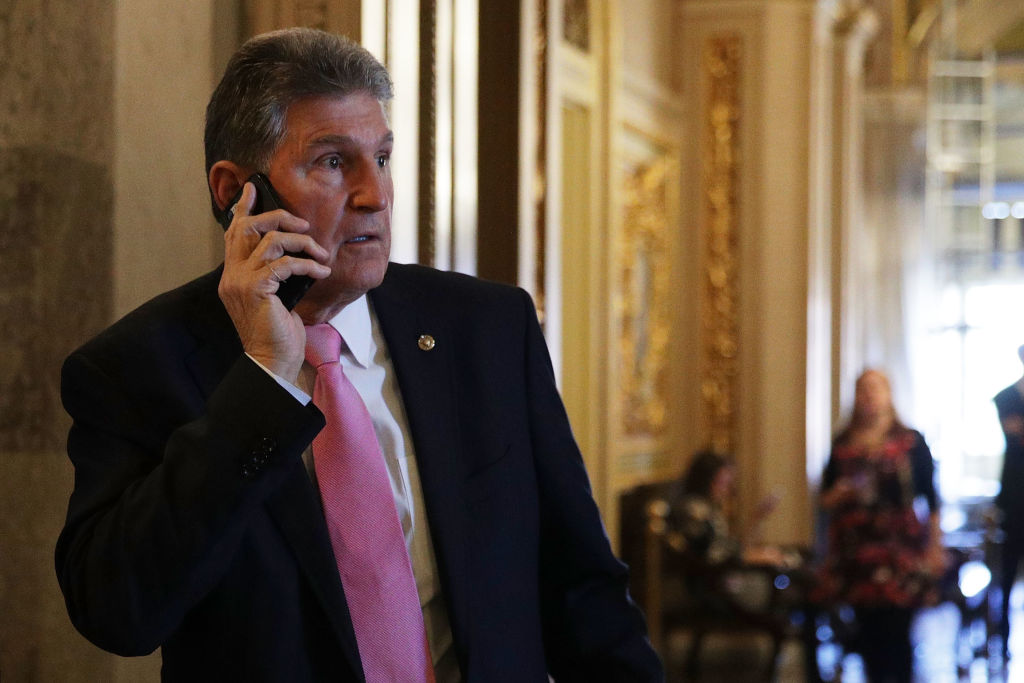 Sen. Joe Manchin, a Democrat from West Virginia, released a list of questions about the GOP tax cut plan ahead of Trump's visit today.
"There is a growing concern amongst the people of the Mountain State about the tax plan, and Washington finally realized they need to come to West Virginia and answer the following questions," Manchin, who did not vote for the tax cut bill, said in a statement.
Here are the questions Manchin said he wants answered: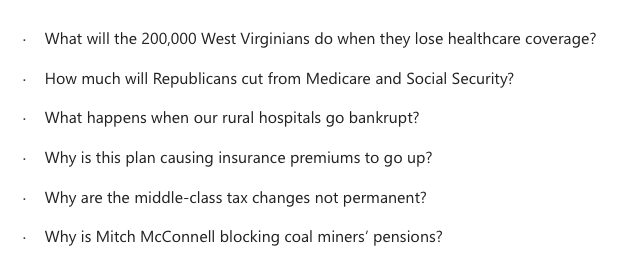 1:12 p.m. ET, April 5, 2018
Trump says he has confidence in Scott Pruitt
President Trump said he still has confidence in embattled Environmental Protection Agency Administrator Scott Pruitt.
When asked by reporters if he had confidence in Pruitt, the President said, "I do" as he boarded Air Force One.
White House press secretary Sarah Sanders, speaking to reporters at Wednesday's press briefing, said Trump was not OK with the deal Pruitt received to rent a room in Washington from the family of an energy lobbyist.
1:10 p.m. ET, April 5, 2018
President Trump is on his way to West Virginia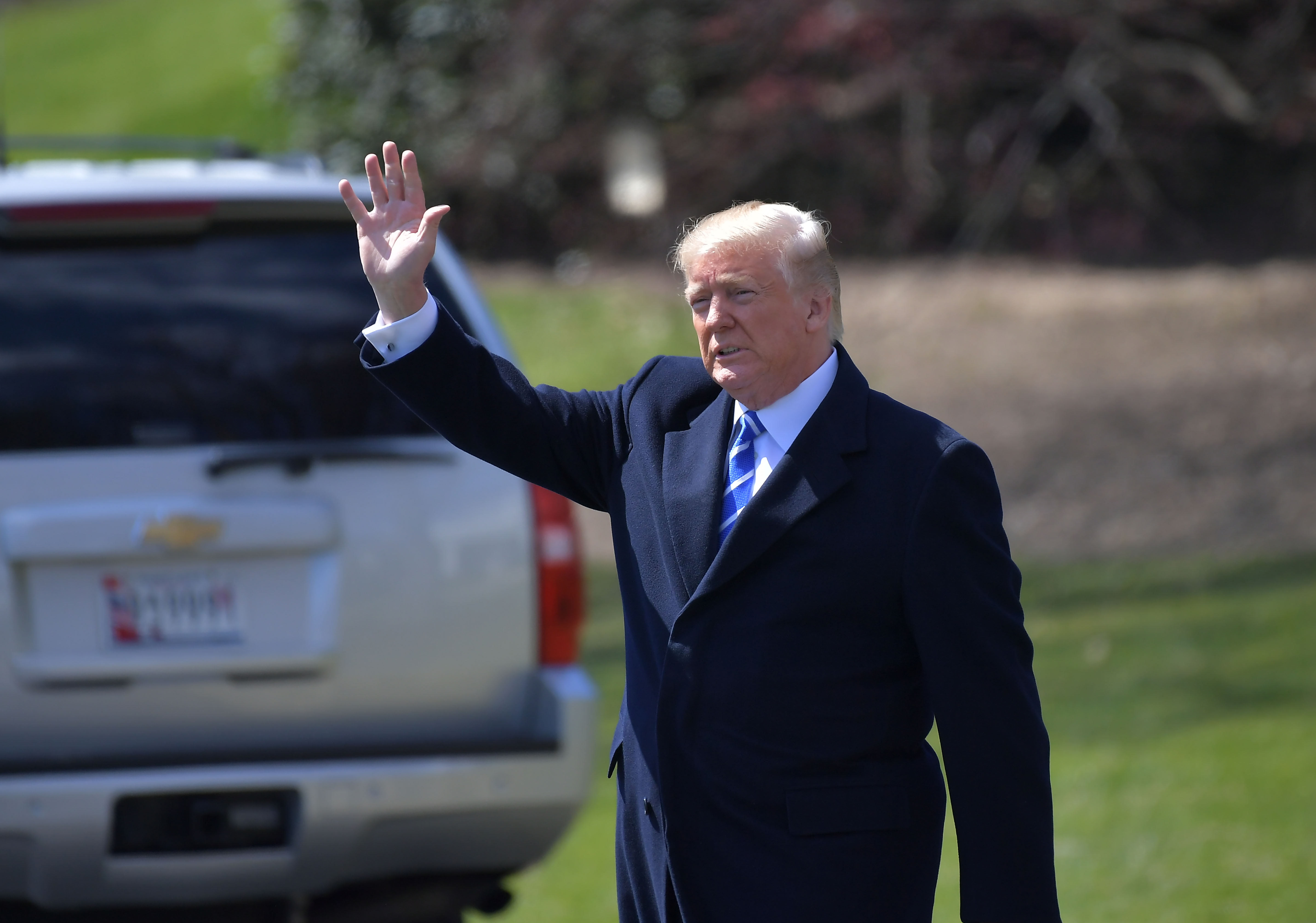 Trump just left the White House and is now on his way to West Virginia, where he'll have a roundtable discussion about tax reform.
The President did not take questions from reporters as he made his way to Marine Force One.