9:53 p.m. ET, August 1, 2018
Our live coverage has ended. Scroll through the posts below to see how the day unfolded.
9:41 p.m. ET, August 1, 2018
Dem senator calls on Mitch McConnell to allow legislation to protect Mueller
Sen. Dick Durbin, a Democrat from Illinois, called on Senate Majority Leader Mitch McConnell tonight to allow lawmakers to pass bipartisan legislation that protects special counsel Robert Mueller's investigation.
"It's time for Mitch McConnell to let us pass the bipartisan legislation once and for all (that) protects the special counsel and lets him finish his business," Durbin told CNN.
Durbin's remarks come hours after President Trump took to Twitter to call on his attorney general, Jeff Sessions, to end Mueller's investigation into Russian election interference.
Some background: Last year, there were two bipartisan bills introduced in the Senate that would protect the special counsel from being fired. The Senate Judiciary Committee held a hearing on the measures in the fall, but there's been little action on the legislation since.
McConnell has told CNN that he thinks Mueller should "be allowed to finish his job."
In an interview with Fox News in April, McConnell said he doesn't believe Trump will fire Mueller, adding he doesn't want legislation on the issue.
"I don't think he should fire Mueller and I don't think he's going to," he said in the interview. "So this is a piece of legislation that isn't necessary in my judgment."
9:50 p.m. ET, August 1, 2018
Vice President Pence receives possible remains of Americans killed in Korean War
From CNN's Elizabeth Sanders
The first group of possible remains of American service members killed in the Korean War received an emotional welcome ceremony today at Joint Base Pearl Harbor-Hickam in Honolulu.
Before the 55 flag-draped caskets were carried off by service members, Vice President Mike Pence offered a brief recounting of the Korean War, the number of American soldiers who fought and perished in the fight, and said the "feats of courage were no less heroic than that of their brothers-in-arms who stormed the beaches at Normandy."
"To our honored dead, who gave the last full measure of devotion for their families, our freedom, our future, our country — to those whose memories we have cherished, though they fell so long ago — and to these great American heroes, who were lost, and now are found today — as a nation, we breathe a word of thanks for your service and your sacrifice and we say to you, as one people, with one voice … Welcome home," he said.
The remains are being repatriated as part of a historic agreement in June between President Trump and North Korean leader Kim Jong Un. During their meeting in Singapore, the first ever between sitting leaders of their respective countries, both Kim and Trump committed to recovering the remains of US service members who died during the Korean War and whose bodies were never found.
"I know President Trump is grateful that Chairman Kim kept his word, and we see today as tangible progress in our efforts to achieve peace on the Korean Peninsula," Pence said. "But today is just a beginning. And our work will not be complete until all our fallen heroes are accounted for. We will see to it that these are the heroes who will lead the way to many homecomings in the future."
The 55 cases of remains will be examined by historians and scientists at a Defense POW/MIA Accounting Agency laboratory on Joint Base Pearl Harbor-Hickam, according to a United Nations press release. The laboratory uses forensic anthropology, odontology, DNA and other scientific methods to identify remains.
7:56 p.m. ET, August 1, 2018
Mueller and Trump legal team are still negotiating on possible interview, source says
From CNN's Evan Perez and Gloria Borger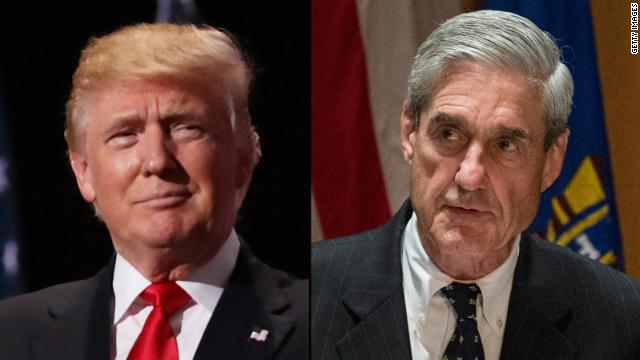 Special counsel Robert Mueller's response to the Trump legal team suggested adding a few more questions in writing and others as part of a potential sit-down interview, according to a source familiar with the matter.
The source would not give any specifics on the topics.
The source relayed that though Mueller had responded, the response was an incremental development. The two sides are still negotiating, but they're only taking "baby steps," the source said.
The Trump legal team suggested several weeks ago limiting some topics to written questions and doing an interview more on collusion, as CNN has previously reported.
The special counsel appears to be open to some version of this, though the source did not explain to what extent special counsel is agreeable.
The ball is in Trump team's court, two additional sources told CNN. Those sources would not say how long the Trump team's lawyers would take to respond.
Watch:
4:07 p.m. ET, August 1, 2018
Rudy Giuliani says Trump team received response from Mueller on possible interview
Rudy Giuliani told reporters the Trump legal team received a response from special counsel Robert Mueller's team yesterday to their counter proposal on a potential interview with the President.
"We're in the process of responding to their proposal," Giuliani said after an event for a Congressional candidate in Portsmouth, New Hampshire.
Trump has "always been interested in testifying," said Giuliani, the President's lawyer.
"It's us, meaning the team of lawyers, including me, that have the most reservations about that," he added.
What Giuliani is talking about
Giuliani has said the Trump legal team is open to Mueller interviewing the President with questions related to "an area of collusion, not obstruction." He told CNN that the team may be receptive to questions of obstruction "if they could show us one or two there, we can consider it. One or two questions that they really need, we'd consider it."
The former New York City mayor told CNN weeks ago that Trump might be coming around on the idea that he should resist sitting down for a wide-ranging interview with Mueller. The President has said he would like to sit down with Mueller if he perceived he would be treated fairly. His legal team has long opposed the interview.
There is no indication that Mueller would agree to those narrow parameters, however, and Trump's legal team believes a subpoena could be possible if talks break down.
2:08 p.m. ET, August 1, 2018
Sanders refuses to condemn Trump supporters who hurl abuse at reporters covering his rallies
From CNN's Jeremy Diamond
White House press secretary Sarah Sanders on Wednesday refused to condemn the jeers and insults that reporters who cover Trump rallies regularly face from the President's supporters.
Instead, while she said President Donald Trump supports freedom of the press and "does not support violence against anyone," she also pointed the finger at the media for acting unethically and reporting inaccurate information.
"The president as I just said does not support violence against anyone or anything and we've been very clear every time we've been asked about that. When it comes to the media, the President does think that the media holds a responsibility. We fully support a free press, but there also comes a high level of responsibility with that," Sanders said.
"It's a two way street," she added. "We also ask that people act responsibly and report accurately and fairly."
Pressed further, Sanders again refused to condemn the behavior Tuesday night of Trump supporters who jeered at reporters, notably CNN' Jim Acosta, while they were trying to do their jobs.
"While we certainly support freedom of the press, we also support freedom of speech," Sanders said.
The President has already made his position clear on this mater. Last night, he retweeted and posted a video of his supporters jeering at Acosta.
This is what CNN's Jim Acosta encountered:
2:04 p.m. ET, August 1, 2018
Trump supports law that bans all-plastic guns, Sanders says
There's a debate going on about 3D-printed plastic guns: A gun rights group blocked downloads of 3D gun plans from its website Tuesday after a federal judge sided with states arguing that the postings could help criminals and terrorists manufacture such weapons.
White House press secretary Sarah Sanders said Trump is glad the effort was delayed — "to give more time to review the issue," she said — and added that he supports laws that ban all-plastic guns.
"This administration supports the decades-old legislation already on the books that prohibits the ownership of a wholly plastic gun," she said.
2:02 p.m. ET, August 1, 2018
White House declines comment on Mueller negotiations
From CNN's Betsy Klein
CNN asked Sarah Sanders today whether President Donald Trump is dragging out the Mueller investigation by not making a decision on whether he will sit down with the special counsel. 
Sanders declined comment, and said this instead:
"I would refer you to the President's outside counsel on specific negotiations."
CNN's Jeff Zeleny pressed Sanders on whether the President is expressing an opinion or giving her a directive when he tells her to do something.  
"The President makes it pretty clear when I'm having those conversations with him," she said. 
Asked whether Trump is aware that Jeff Sessions can't stop the investigation, Sanders said, "The President's very well aware of how the process works, once again, he's stating his opinion."
1:47 p.m. ET, August 1, 2018
White House and FEMA "actively monitoring" California wildfires
From CNN's Betsy Klein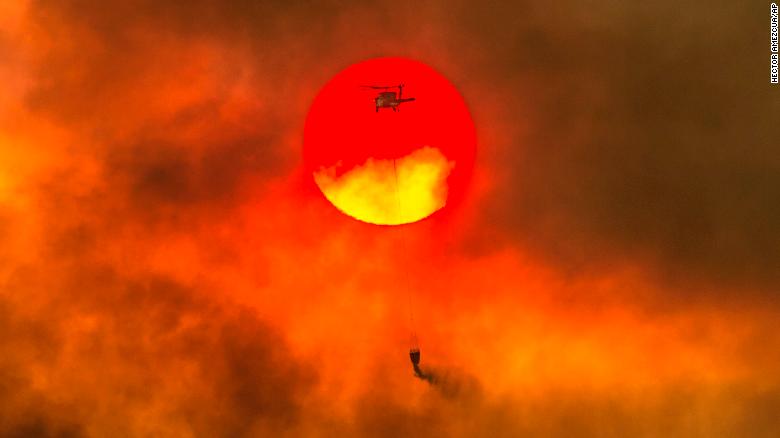 The White House and FEMA are "actively monitoring" the "alarming images" from the wildfires in California, Sarah Sanders told reporters at the Wednesday briefing. 
The White House is working with FEMA to "ensure federal assistance is provided as quickly as possible," she said, noting that President Trump declared a state of emergency on Saturday.
FEMA is coordinating with eight different departments and agencies to support recovery efforts, she said. 
"The President will continue to monitor this ongoing emergency and make sure the people of California receive the assistance to keep them safe and recover," she said.