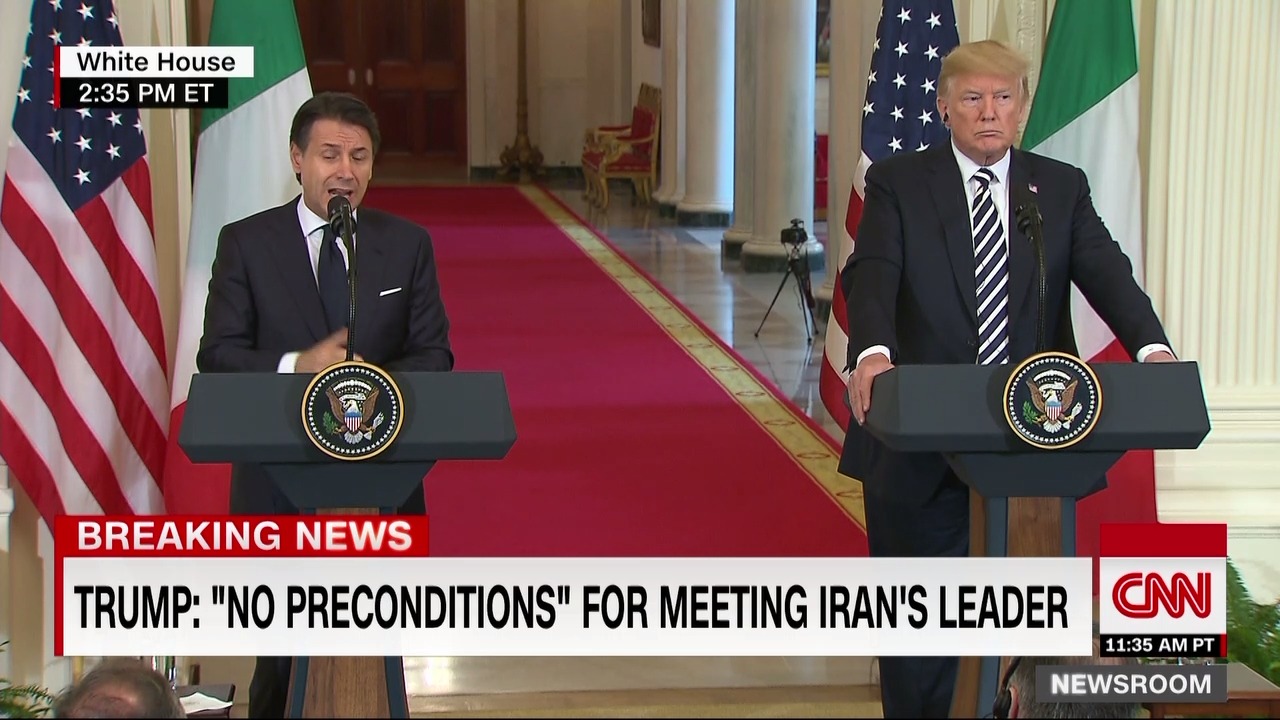 President Donald Trump said Monday he is willing to meet with Iran's leadership, without preconditions, "whenever they want."
"I would certainly meet with Iran if they wanted to meet," Trump said. "I do believe that they will probably end up wanting to meet. I'm ready to meet whenever they want to."
"No preconditions," he added. "They want to meet, I'll meet. Whenever they want."
Trump touted the benefits of diplomacy, saying he would "meet with anybody" and once again arguing that his meeting with Russian President Vladimir Putin -- which has faced heated bipartisan criticism -- was a success.
"Speaking to other people, especially when you're talking about potentials of war and death and famine and lots of other things – you meet. There's nothing wrong with meeting," Trump said.
While Trump said there would be no preconditions to meeting with Iran, he did appear to hedge the possibility of a meeting on an ability to "work something out that's meaningful" with Iran.