8:03 p.m. ET, July 24, 2018
Our live coverage has ended. Scroll through the posts below to see how the day unfolded.
6:14 p.m. ET, July 24, 2018
GOP congressman on farmer bailout: "It's a nightmare"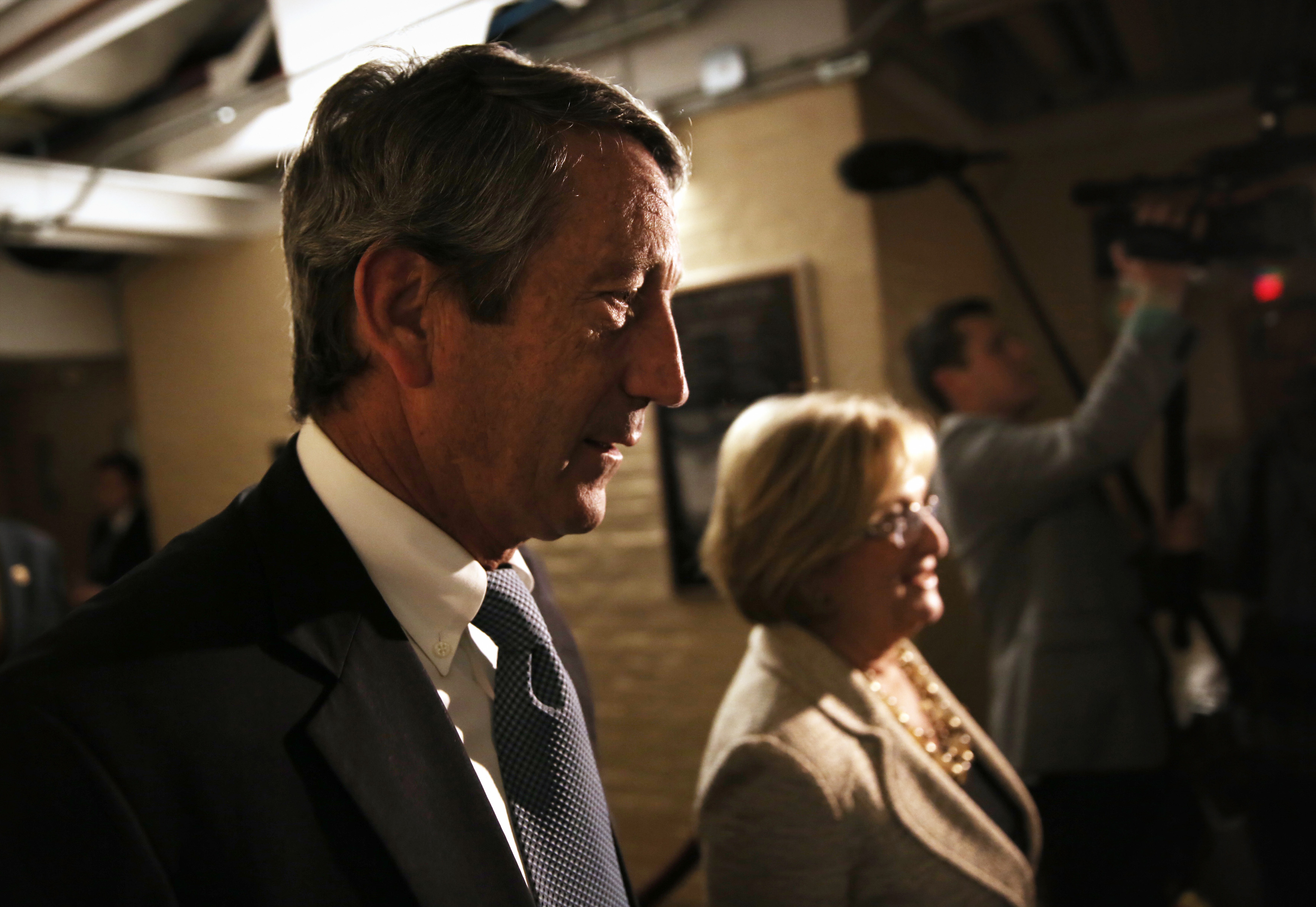 Rep. Mark Sanford, a fiscal conservative from South Carolina, said the farm aid was "destructive" and "doubling down on bad policy."
He added that it calls into question what Republicans stand for these days.
"This trade-and-aid issue has real implications in the branding of the Republican Party as to what it does and doesn't stand for," he told CNN.
Sanford said it's likely that other industries would also be seeking help. 
"The logical questions is, if it's good enough for the farm sector, why wouldn't it be for other sectors?" he said. "I think there are going to be a lot of 'me too' questions that are going to be raised in light of this package."
From a fiscal point of view, he described the situation as a "nightmare." 
"It's a nightmare, because not only are you increasing taxes — because a tariff is a tax — now you're doubling down on harmful taxpayer effect in that not only are you increasing taxes, you're increasing spending as well with the aid package." 
"What I hear from farmers is they'd rather have trade than aid," he added. 
5:11 p.m. ET, July 24, 2018
President Trump has "begun mechanism" to remove security clearances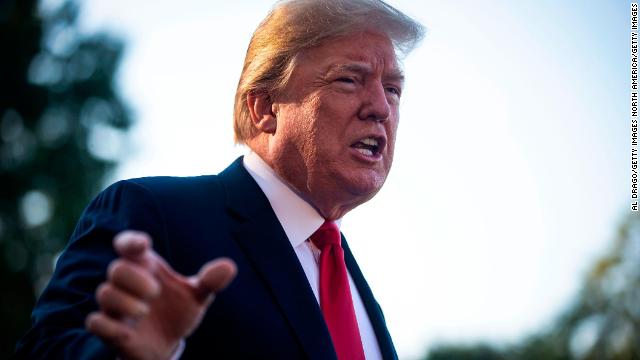 President Trump has "begun the mechanism to remove the security clearance of certain individuals," the White House said Tuesday.
White House spokesperson Hogan Gidley, speaking to reporters aboard Air Force One, said Trump remains concerned that the former US intelligence officials named Monday were offering critical commentary on television.
"The President thinks it's extremely inappropriate for people to go out on television and level those claims," Gidley said.
He did not offer a timeline on when the security clearances might be revoked. "When we have an announcement on this we'll let you know," Gidley said.
However, White House press secretary Sarah Sanders said nothing is different than what she said Monday.
Some background: Sanders confirmed Monday during her press briefing that Trump was considering stripping a half-dozen former national security officials of their security clearances. The list includes...
Former CIA Director John Brennan
Former Director of National Intelligence James Clapper
Former FBI Director James Comey
Former national security adviser Susan Rice
Former deputy FBI Director Andrew McCabe
Former National Security Agency Director Michael Hayden
3:27 p.m. ET, July 24, 2018
Trump administration offers up to $12 billion in aid to help farmers hurt by tariffs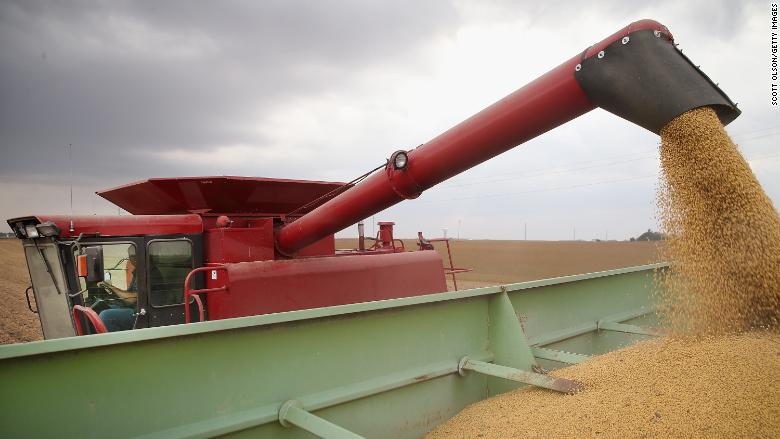 The Trump administration is offering up to $12 billion in aid to farmers hurt by retaliatory tariffs stemming from President Donald Trump's widening trade feud with other countries.
Agriculture Secretary Sonny Perdue said Tuesday the emergency aid package will use existing funding to mitigate the estimated $11 billion impact of "illegal tariffs" other countries have imposed on US agriculture exports. The exports have been a prime target of China and other countries that have retaliated against the series of tariffs Trump has imposed in recent months.
"This is a short-term solution that will give President Trump and his administration time to work on long term trade deals to benefit agriculture and all sectors of the American economy," Perdue told reporters on Tuesday.
The aid package will offer much-needed support to farmers caught up in the burgeoning trade war sparked by tariffs Trump imposed on several of US's largest trading partners.
Here's what's in the nearly $12 billion package:
Direct payments to producers of key agricultural exports like soybeans, corn, dairy and pork.
A program to purchase surplus from some agricultural producers.
It also includes efforts to build out markets for US agricultural products.
1:32 p.m. ET, July 24, 2018
Trump tells veterans: What you're seeing is not what's happening
President Trump encouraged his supporters to stick with him, even if they're seeing signs of trouble.
"Just remember what you're seeing and what you're reading is not what's happening," Trump said at the VFW convention in Kansas City.
He said the US economy is thriving, and not to believe work otherwise.
"Stick with us," Trump said. "Don't believe the crap you see from these people, the fake news."
1:28 p.m. ET, July 24, 2018
Trump confirms reports North Korea is dismantling a missile site
President Donald Trump on Tuesday confirmed reports indicating that North Korea has begun to dismantle a missile site.
"New images just today show that North Korea has begun the process of dismantling a key missile site, and we appreciate that," Trump said.
Trump appears to be referring to satellite imagery that has shown North Korea is dismantling a missile-engine testing site.
Trump said after his meting with Kim Jong Un in Singapore last month that Kim had promised to dismantle such a site.
Trump also said the process of returning the remains of US soldiers from the Korean War "is starting fairly soon" and sounded optimistic about state of play with North Korea.
"It seems to be going very well," Trump said.
1:12 p.m. ET, July 24, 2018
Trump says he wants a new deal with Iran
President Trump said he was open to negotiations with Iran after threatening the country with war in a tweet earlier this week.
"We'll see what happens. We're ready to make a real deal, not the deal done by the previous administration, which was a real disaster," Trump said at the VFW convention in Kansas City.
On Sunday evening, Trump warned Iran not to threaten the United States, vowing threats would result in "CONSEQUENCES THE LIKES OF WHICH FEW THROUGHOUT HISTORY HAVE EVER SUFFERED BEFORE."
Trump claimed in his remarks Tuesday that his decision to withdraw from the Iran deal had changed Iran's behavior, a claim he's made previously that has baffled experts.
"Iran is not the same country anymore, that I can say," Trump said.
1:10 p.m. ET, July 24, 2018
Trump says he stopped taking calls from leaders who opposed Jerusalem embassy move
President Donald Trump said Tuesday he was so inundated with calls from world leaders urging him not to move the US embassy to Jerusalem last year that he stopped picking up the phone.
Trump said he ignored many of those leaders' calls and only returned their calls after he announced plans to move the embassy.
Trump said it got "to a point where I didn't take their calls."
"I called 'em back after I did it," Trump said. "When I knew what it was about, I said tell 'em I'll call them back next week."
1:07 p.m. ET, July 24, 2018
Trump says his administration stands up for America
President Trump, in the wake of questions about his conciliatory summit with Vladimir Putin, insisted on Tuesday he stands up for the United States.
"We don't apologize for America anymore. We stand up for America," Trump said at the VFW convention in Kansas City. "We stand up for the patriots that defend America."
After a round of applause, Trump appeared to allude to the NFL national anthem controversy. "We stand up for our National Anthem," Trump said.