9:47 p.m. ET, July 23, 2018
Our live coverage has ended. Scroll through the posts below to see how the day unfolded.
8:58 p.m. ET, July 23, 2018
Trump is building an "enemies list" of critics, Democratic senator says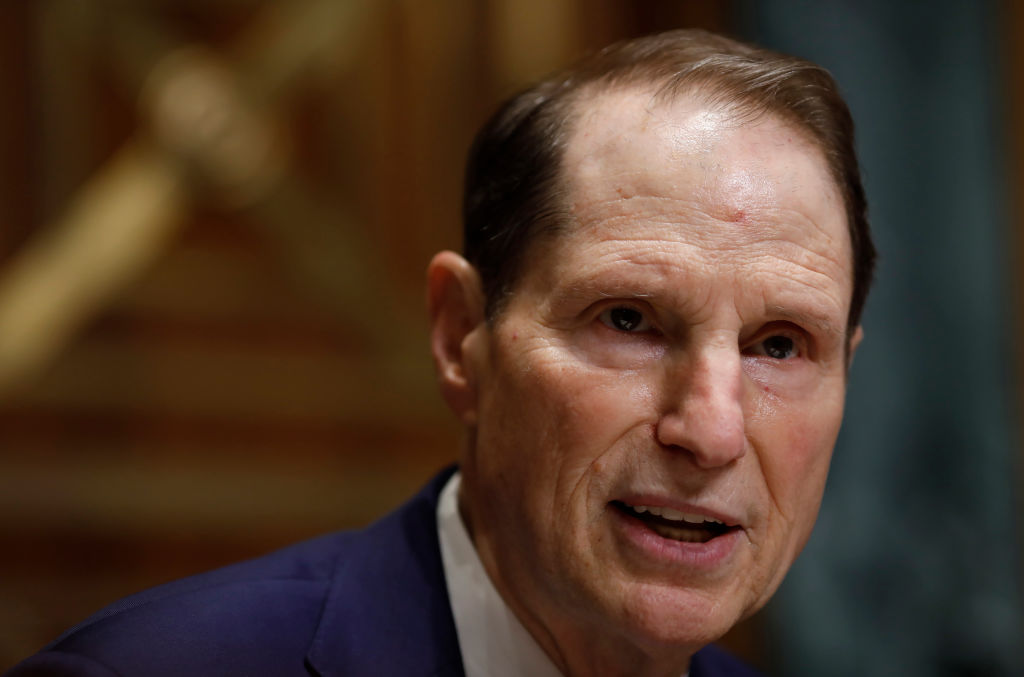 Sen. Ron Wyden, a Democrat from Oregon, accused President Trump of assembling an "enemies list" of critics through his efforts to strip a half-dozen national security officials of their security clearances.
Trump is considering revoking the security clearances of several former national security officials who have been publicly critical of him, White House press secretary Sarah Sanders announced at today's press briefing.
"As I listen to this, it sounds to me like Donald Trump is talking about building an enemies list," Wyden said on CNN's "Erin Burnett OutFront."
"This is just plain wrong. The idea, and that's why I characterize it, of building an enemies list in order to look at the possibility or strategize ways to go after your critics is contrary to everything that our country is all about."
The term "enemies list" harkens back to the tenure of President Richard Nixon, who had his aides keep an "enemies list" of politicians, journalists and entertainers who Nixon felt had wronged him.
Watch the moment:
7:46 p.m. ET, July 23, 2018
Iran's foreign minister tweets "BE CAUTIOUS!" following Trump's threat
Iranian Foreign Minister Mohammad Javad Zarif took to Twitter Monday, following President Trump's explosive threat to Iran.
Zarif tweeted:
Trump's threat: Trump sent a threatening Twitter message to Iranian President Hassan Rouhani on Sunday night. It read:
Earlier Monday, White House press secretary Sarah Sanders told reporters that Trump was responding to comments made by Iran.
Iran's president had warned Trump not to "play with the lion's tail, because you will regret it eternally." Rouhani also floated the possibility of a peaceful relationship with the US, in remarks reported by Iranian state media.
8:11 p.m. ET, July 23, 2018
GOP congressman says he's "troubled" by the possibility of revoking security clearances
Republican Rep. Scott Taylor pushed back on the White House threats today to revoke a number of former intelligence officials' security clearances.
"I'm not OK with it. I am not OK with it at all," the Virginia lawmaker said.
Taylor said even though he thinks remarks made by some former US intelligence officials are "nasty" and "counterproductive," "it's free speech."
"I'm troubled by it, it's not what we need to be doing — no question about it," he said.
7:13 p.m. ET, July 23, 2018
Trump "more than comfortable" with how the security clearance debate is playing out, official says
President Trump has yet to decide whether he intends to actually go ahead with the revocation of security clearances, a senior administration official said tonight.
The official added Trump is "more than comfortable with how this whole discussion is playing out."
"The President will make his decision on this at some point, but is in no hurry to do so and likes this debate," the official said.
The officials said that even talking about revoking security clearances is just "another way to go after old Obama officials" he thinks have been unfair to him.
So for all of the discussion of how this is another unprecedented move from Trump and for all of the hand-wringing from experts, the White House believes today's animated media coverage of this is just fine.
"It's a new way to make the deep state argument," the official said, which the President believes fires up his base.
7:01 p.m. ET, July 23, 2018
Marco Rubio: "No one is entitled" to security clearances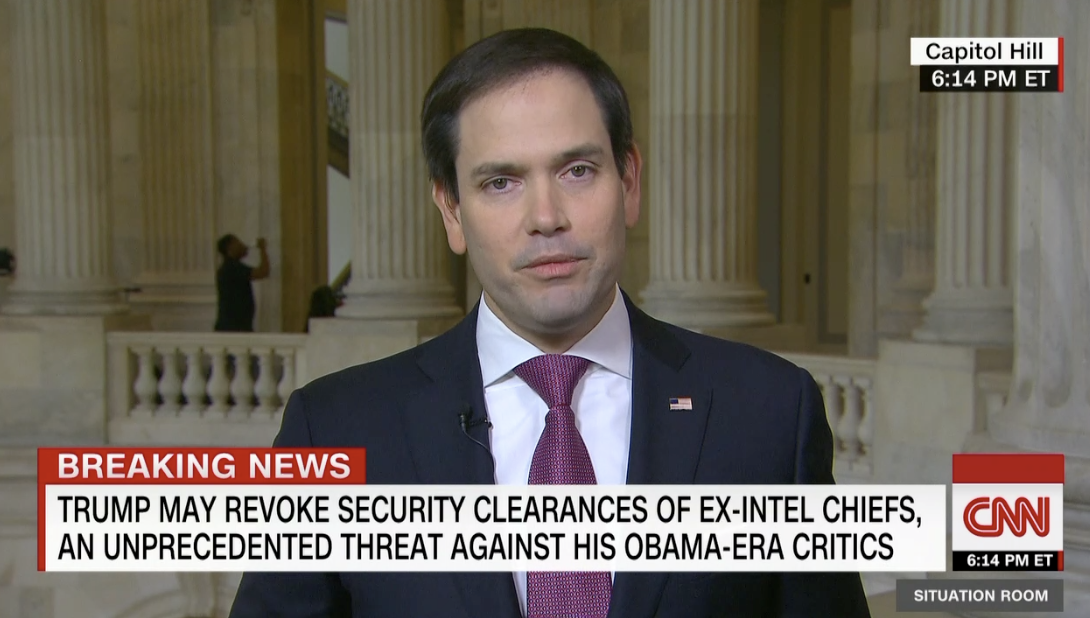 Republican Sen. Marco Rubio told CNN's Wolf Blitzer tonight that he's still looking into the pros and cons of revoking certain former intelligence officials of their security clearances.
"These clearances exist to further the national security of the United States, and that's the only people that are entitled and need to have it," the Florida lawmaker said.
He said while security clearances were granted to former US intelligence officials in the past, "we're in a different time and these sorts of things are always open to reexamination."
"We're living now in some unprecedented times," Rubio said. "People leave the service of our country and immediately become sort of partisan participants in our daily debates, which they're entitled to do. But we're just in a different time."
He added: "I just want to be clear, no one is entitled to this stuff. They're not actively, every single day contributing to our national security. They provided a service to our country in the past."
5:14 p.m. ET, July 23, 2018
Why this GOP senator asked Trump to revoke John Brennan's security clearance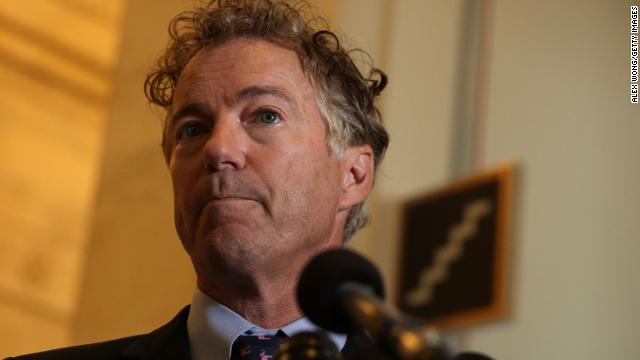 Republican Sen. Rand Paul tweeted Monday that he asked President Donald Trump to revoke the security clearance of former CIA Director John Brennan, who criticized Trump's performance last week at the Helsinki summit with Russian President Vladimir Putin.
In an unusual move, Paul wrote Monday morning that he would meet with Trump to discuss allegations that Brennan is "monetizing his security clearance" and "making millions of dollars divulging secrets to mainstream media."
Read one of Paul's tweets:
White House press secretary Sarah Sanders later confirmed in a press briefing that Trump is considering stripping Brennan and a number of other former national security officials of their clearances.
4:13 p.m. ET, July 23, 2018
Former FBI Director James Comey no longer has an active security clearance, either
A person familiar with former FBI Director James Comey's departure from government tells CNN that Comey was "read out" of his clearances when he left -- just like when any employee leaves the government.
This follows White House press secretary Sarah Sanders' briefing where she said President Trump was considering revoking Comey's security clearance, alongside other former officials.
4:04 p.m. ET, July 23, 2018
Mike Pence: "This President put Iran on notice"
Vice President Pence is speaking at an event in Philadelphia this afternoon, where said Trump has "put Iran on notice," adding "we will not tolerate threats against the United States of America."
Here's more from his speech:
"While the Iranian people have been standing up in the streets, standing up to their dictators in Tehran, this President put Iran on notice. He cancelled the Iran Nuclear Deal, and as he made clear last night, we will no longer tolerate Iran sowing violence or terror across the world. And we will not tolerate threats against the United States of America."