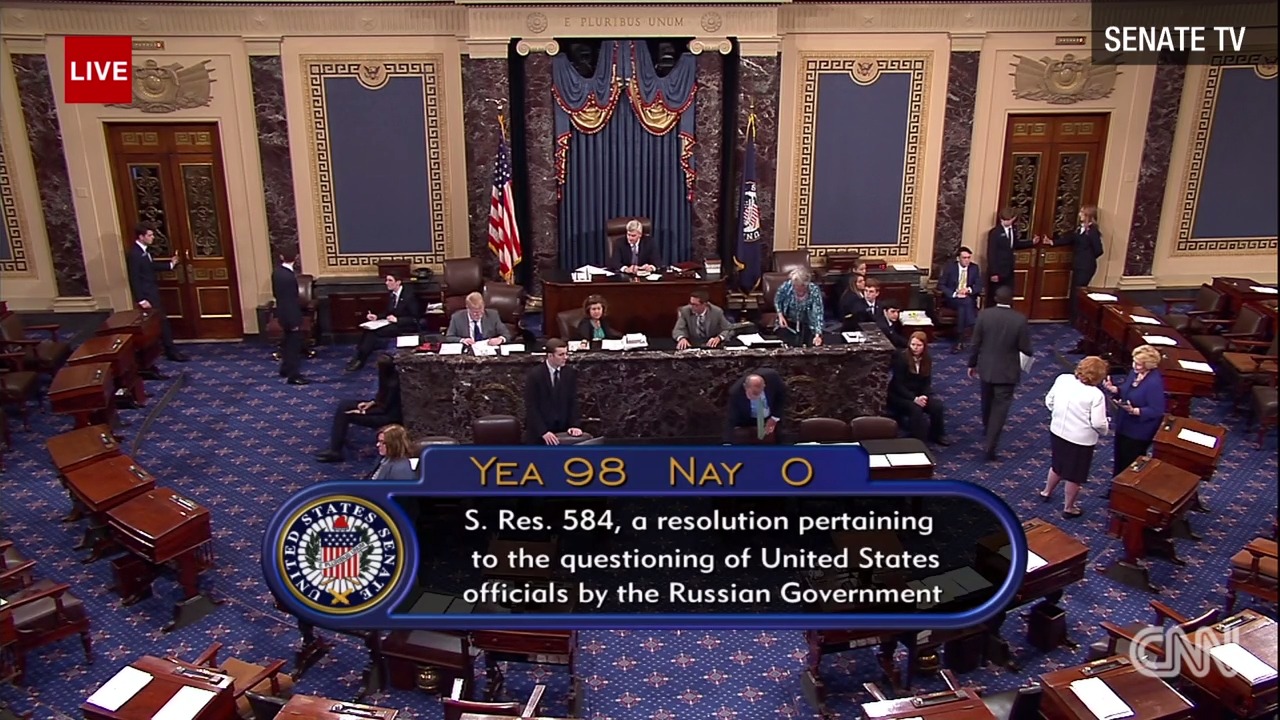 The US Senate just voted 98-0 to oppose a Putin proposal to interrogate US officials, even after a last-minute reversal by President Trump.
The resolution was crafted after the White House appeared yesterday to be open to the idea, which would have included Russian prosecutors interviewing former U.S. Ambassador Michael McFaul.
The White House decision not to reject the idea outright garnered outrage from lawmakers in both parties on Capitol Hill.
Shortly before the vote was scheduled to occur, White House Press Secretary Sarah Sanders said in a statement that the proposal was made "in sincerity by President Putin, but President Trump disagrees with it."
Every present Senator voted in favor of the resolution, which expressed the sense of the Senate that no current or former diplomat, civil servant, law enforcement official, member of the Armed Forces or political appointee should be made available to Putin's government for an interrogation.
Schumer called on Trump to speak out: Ahead of the vote, Senate Minority Leader Chuck Schumer called on President Trump to personally reject Russian President Vladimir Putin's proposal to interview American officials, including former US ambassador to Russia, Michael McFaul.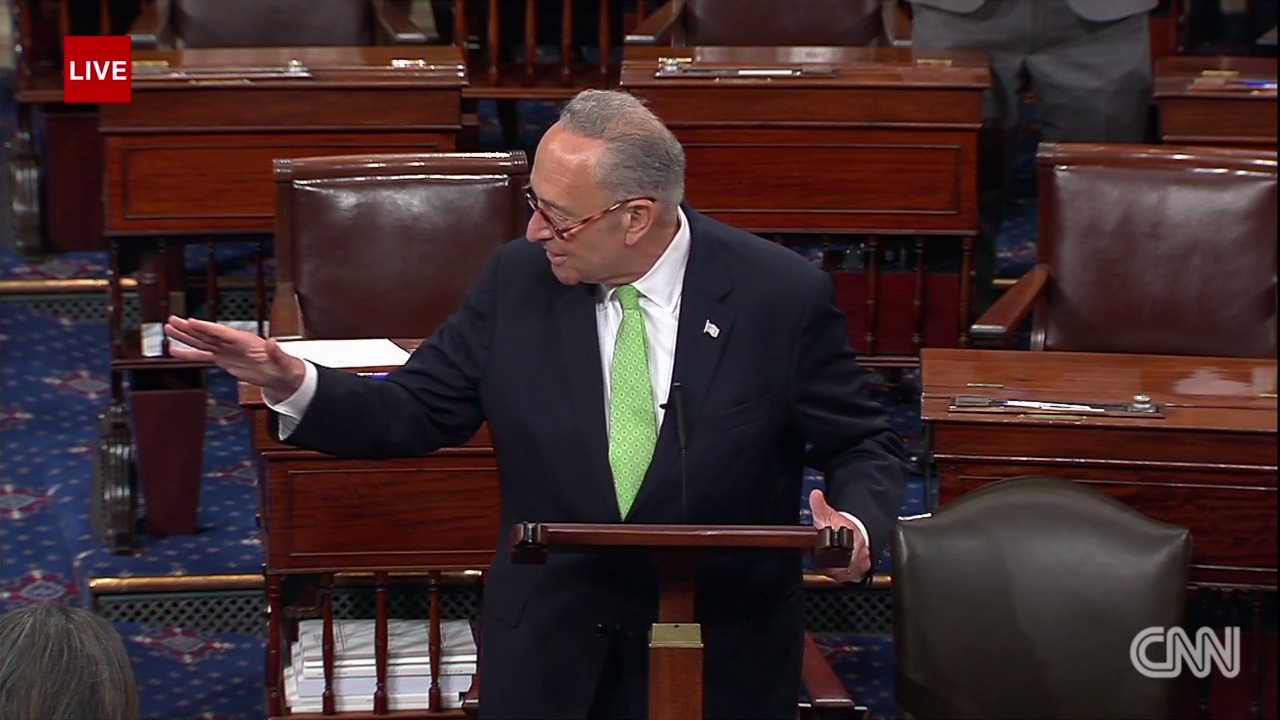 "Let this resolution be a warning to the administration that Congress will not allow this to happen," Schumer said. "I call on President Trump to say once and for all not through his spokespeople that the lopsided disgraceful trade he called an 'incredible offer' is now off the table."
Schumer added it was "neither the policy nor the practice of the United States to submit our citizens, let alone our ambassadors to a foreign adversary."