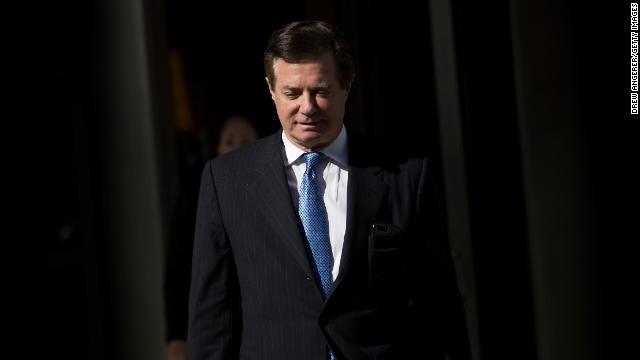 Two weeks after special counsel Robert Mueller's prosecutors dropped new accusations of witness tampering on him, a federal judge revoked Manafort's current bail, which had him on house arrest. 
Judge Amy Berman Jackson's order Friday marks an end to months of attempts by Manafort to lighten his house arrest restrictions after he was charged and pleaded not guilty to foreign lobbying violations.
What Trump said about Manafort today: This morning, the President Trump said he feels bad for his former colleagues who are facing charges in Mueller's investigation, including Manafort.
"Manafort has nothing to do with our campaign," Trump said. "But I tell you, I feel a little badly about it. They went back 12 years to get things that he did 12 years ago. Paul Manafort worked for me for a very short period of time."
Here's that moment: