10:57 a.m. ET, June 15, 2018
Trump falsely blames Democrats for separation of immigrant children from parents at the border
President Trump, speaking moments ago to reporters on the White House lawn, falsely blamed Democrats for the thousands of migrant children who have been separated from their parents at the US-Mexico border.
"The children, the children can be taken care of quickly, beautifully and immediately," Trump said.
"The Democrats forced that law upon our nation. I hate it. I hate to see separation of parents and children."
Trump said the "Democrats' law" forced that action at the border.
"The Democrats can come to us as they actually are in all fairness. We are talking to them, and they can change the whole border security," the President said.
10:07 a.m. ET, June 15, 2018
Trump rejects Republicans' compromise immigration bill, effectively dooming it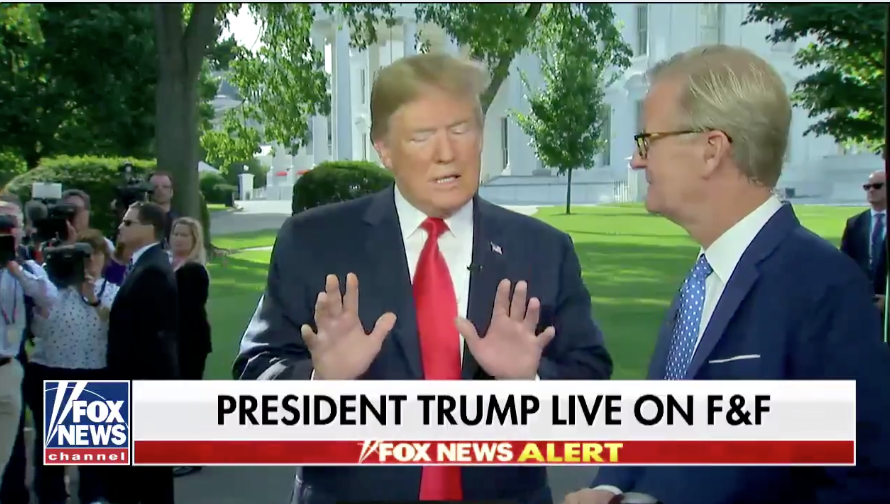 President Trump on Friday morning delivered a potentially fatal blow to a compromise immigration bill under development in the House.
Trump said on Fox News' "Fox and Friends" that he is not planning to sign the negotiated measure.
"I'm looking at both of them. I certainly wouldn't sign the more moderate one," Trump said. "I need a bill that gives this country tremendous border security. I have to have that. We have to get rid of catch-and-release."
The compromise is effectively doomed: Without Trump's support, and with a pledge to veto the legislation, it would be almost impossible to pass the legislation in the House, as members across the ideological spectrum are already hesitant to back the legislation on the political third-rail issue and many lawmakers have said they are only interested in a bill that can become law.
The draft bill is the product of weeks of negotiations behind closed doors between Republican moderates and conservatives, convened by leadership after dueling rebellions by both flanks.
10:00 a.m. ET, June 15, 2018
Trump: I was joking about wishing people would "sit up at attention" like North Koreans do for Kim Jong Un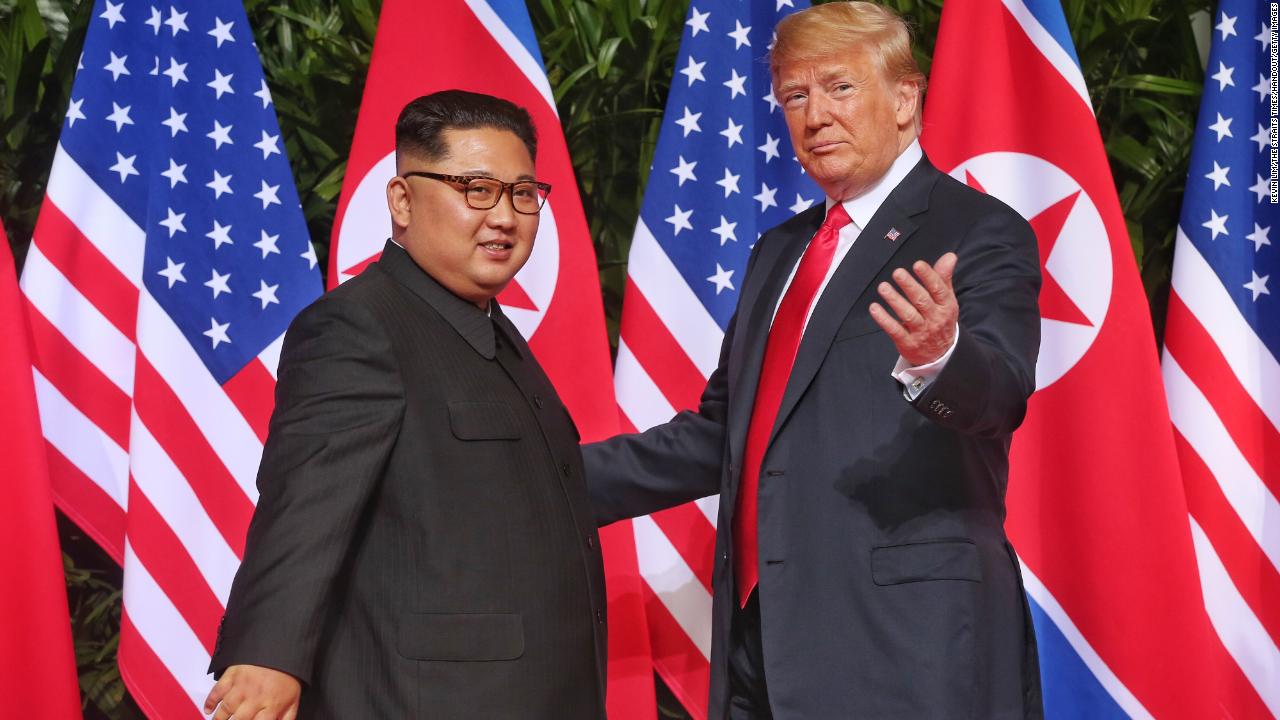 President Donald Trump said Friday he wants "my people" to sit up at attention as North Koreans do for dictator Kim Jong Un, later adding that he was joking.
"He's the head of the country," Trump said of Kim Friday during a live interview on Fox News' "Fox and Friends."
"And I mean he's the strong head. Don't let anyone think anything different."
"He speaks and his people sit up at attention," the President added. "I want my people to do the same."
Later Friday, Trump told reporters at the White House his remark was a joke. "I was kidding," he said. "You don't understand sarcasm."
9:57 a.m. ET, June 15, 2018
Trump says "it's possible" he'll meet with Putin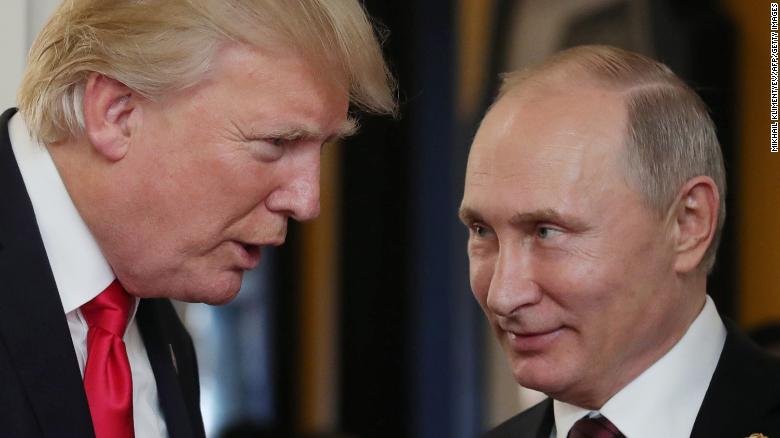 President Trump said "it's possible that we'll meet" when asked about Russian President Vladimir Putin.
Trump again said Russia should be reinstated as a member of the G8. "I think it's better to have Russia in than to have Russia out," he said.
He then added that it was President Obama who lost Crimea — which is what triggered Russia being booted from the annual meeting of countries — because Putin didn't respect him.
"This was long before I got there," Trump said.
9:52 a.m. ET, June 15, 2018
Trump says Trump Jr. statement about Russia meeting is "irrelevant"
President Trump called Don Jr.'s misleading statement about his controversial 2016 meeting with Russians at Trump Tower "irrelevant," because it was given to the New York Times and not a "high tribunal of judge."
"You know what that is, it's irrelevant. It's a statement to the New York Times, the phony, failing, New York Times. That's not a statement to a high tribunal of judges. That's a statement to the phony New York Times. In fact, frankly, he shouldn't speak to the New York Times because they only write phony stories anyway."
About that statement: The New York Times initially reported in July 2017 that Trump Jr. met with Russian lawyer Natalia Veselnitskaya along with Jared Kushner, the President's son-in-law who has a senior role in the White House, and Paul Manafort, who was campaign chair at the time, in Trump Tower in June 2016.
Trump Jr. responded with a statement saying the meeting was "primarily" about adoption and its relation to US sanctions on Russia under the Magnitsky Act.
But shortly after that first report, it was shown the initial statement was misleading. The Times reported that Trump Jr. accepted the meeting in hopes that it would yield damaging information on Hillary Clinton, and Trump Jr. said it had not. After the Times obtained an email chain showing an acquaintance, Rob Goldstone, offered Trump Jr. a meeting where he could obtain information as part of a Russian government effort to help his father's campaign, Trump Jr. posted the emails online.
9:48 a.m. ET, June 15, 2018
Trump: The top people at the FBI were plotting against my election
President Trump told "Fox & Friends" this morning that the FBI looked "very bad" in a report released yesterday by the inspector general, which detailed the handling of Hillary Clinton's emails.
Trump put the blame squarely on former FBI Director James Comey, whose actions in the Clinton email investigation were criticized in the IG report.
"The top people were horrible," Trump said. "You look at what happened, they were plotting against my election, probably has never happened like that, in terms of intelligence, in terms of anything else. But they were actually plotting against my election."
10:24 a.m. ET, June 15, 2018
Trump says he "can't speak" to Kim Jong Un's history of executing his own people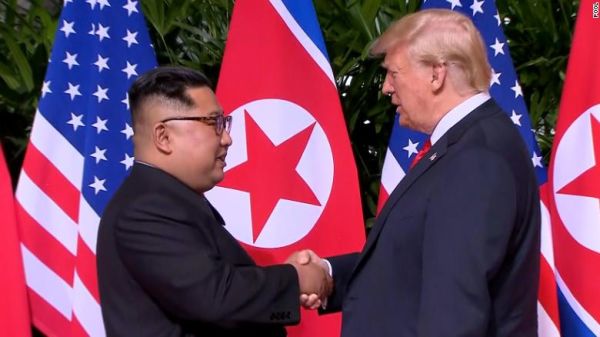 President Trump was asked how Kim Jong Un could love his people if he's killing them. The President said he couldn't speak to that.
"I can't speak to that. I can only speak to the fact that we signed an incredible agreement. It's great," Trump said.
"It's going to be great for them, too, because now North Korea can develop, and North Korea can become a great country economically. It can become whatever they want. But there won't be nuclear weapons, and they won't be aimed at you and your family."
9:44 a.m. ET, June 15, 2018
Trump: Scott Pruitt "has done a fantastic job at EPA"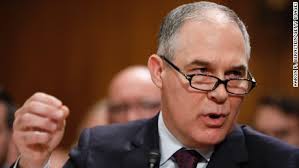 A steady stream of negative headlines involving Environmental Protection Agency Administrator Scott Pruitt has official Washington wondering whether the embattled agency chief can hold onto his job.
However, President Trump says he has done "fantastic" work.
"I'm looking at Scott, and Scott has done a fantastic job at EPA," Trump told reporters.
"I'm not — I'm not happy about certain things, I'll be honest. Excuse me, excuse me, I'm not happy about certain things, but he's done a fantastic job running the EPA, which is very overriding. But I am not happy about certain things."
9:39 a.m. ET, June 15, 2018
White House legislative affairs director is leaving
A White House aide tells CNN that Marc Short told the legislative affairs team this morning during their daily staff meeting that he plans to leave the White House. His departure will come sometime this summer, the aide said.
Short led the White House's efforts to repeal Obamacare, which failed, and to pass tax cuts, which succeeded.