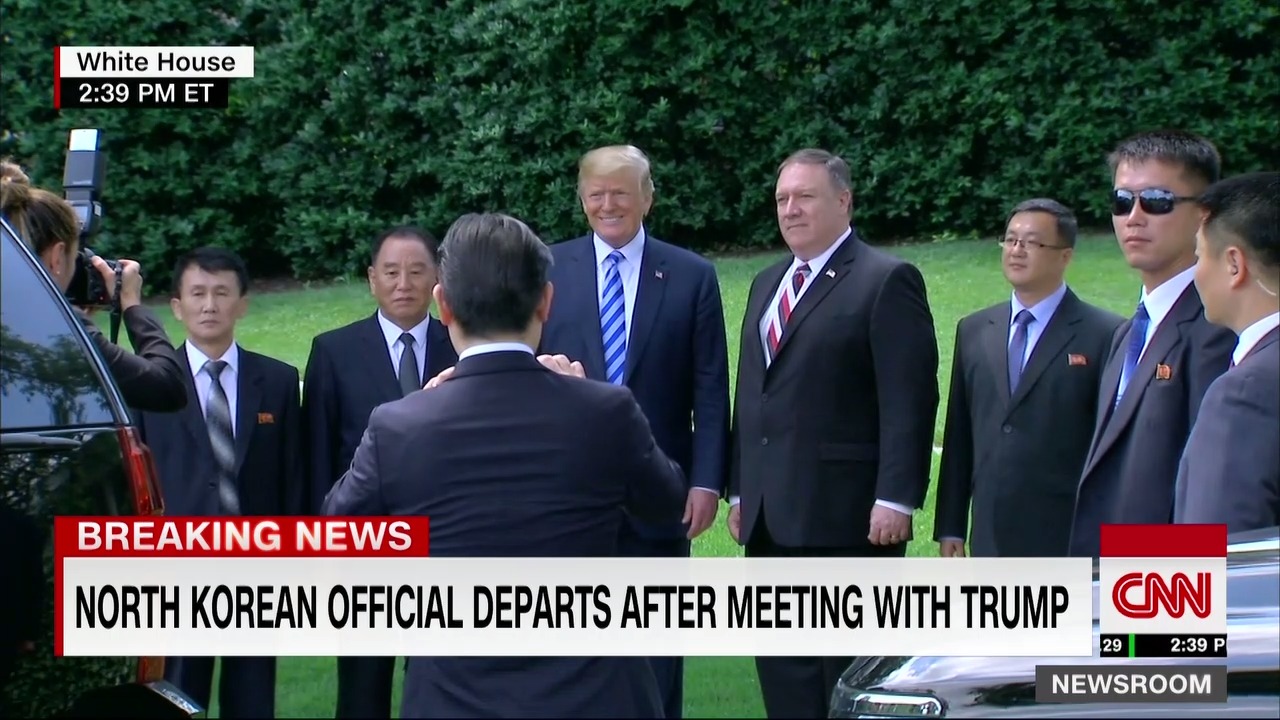 President Trump, speaking outside the White House, just said he will meet Kim Jong Un on June 12 in Singapore.
Trump just met with Kim Yong Chol, a former spy chief and currently North Korea's top nuclear negotiator, for more than an hour.
It's the highest-level meeting between a US president and a North Korean official since 2000.
Watch more: