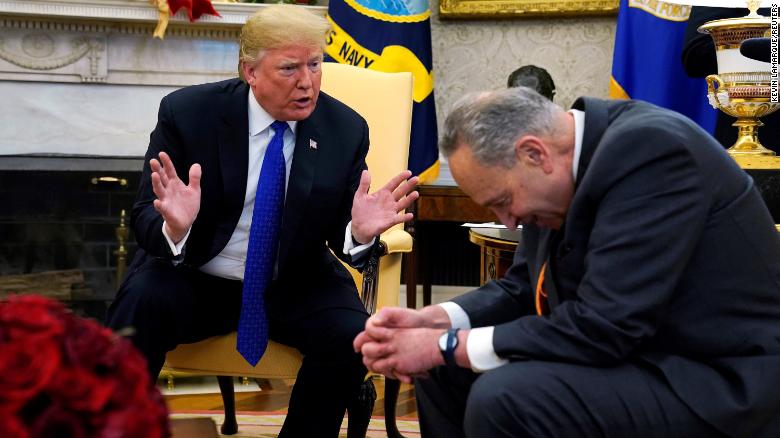 President Donald Trump publicly clashed with the top House and Senate Democrats over funding for the border wall and the prospects of a government shutdown during an Oval Office meeting that was open to the press.
Trump repeatedly touted the importance of securing funding for border wall construction and was rebuffed by Senate Minority Leader Chuck Schumer and House Minority Leader Nancy Pelosi who made clear that they would hold Trump responsible if the government shuts down.
"One way or the other it's going to get built. I'd like not to see a government closing, a shutdown," Trump said. "But the wall is a very important thing to us."
The sparks appeared to begin to fly after Pelosi characterized the possibility of a shutdown as a "Trump shutdown."
"If we don't get what we want, one way or the other...I will shut down the government," Trump said later in the meeting.
Pelosi and Schumer repeatedly sought to end the open press portion of the meeting, telling the President they should debate in private, not in front of the cameras.
"Let us have our conversation and then we can meet with the press again," Pelosi said.
Watch the moment: