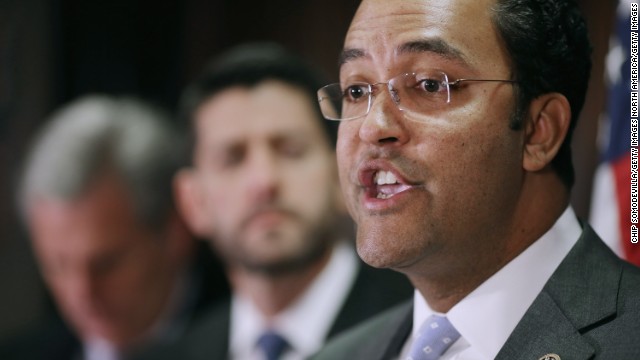 Rep. Will Hurd, a Republican from Texas, said President Trump's remarks today that he misspoke during a news conference with Russian President Vladimir Putin raises questions about what he said at their one-on-one meeting.
"This also brings up question of was there other times he misspoke in the one-on-one meeting?" the congressman asked. "That's a question, and was there any confusion from there?"
He continued: "This is an indication that when it comes to two important countries like the United States and a global spoiler like Russia, language is important, and being precise is important."
Hurd said Trump must be consistent in his support for the US intelligence community and his understanding that Russia interfered in the 2016 presidential election.
The President's comments today that "other people" could have also interfered in the election were confusing, Hurd said.
"It's creating confusion with our allies," he said.
Hurd later added: "I don't think he should be doing one-on-one meetings with heads of state because too much is at stake."