Fallout after Trump-Putin meeting
7:54 p.m. ET, July 17, 2018
Handwritten note on Trump's prepared remarks says: "THERE WAS NO COLUSION"
When President Trump was presented with a typewritten script to read before reporters on Tuesday, he made some of his own additions: Scrawled in black marker were the words "THERE WAS NO COLUSION" -- with the final word missing an L.
As Trump read his statement, aides in the back of the room read along, following the President's words on their own copies of his script. 
Trump, speaking to members of Congress, said he had "full faith" in the US intelligence community and accepted their assessment that Russia meddled in the 2016 election.
During his remarks, the President also insisted that "there was no collusion."
Here's a snapshot of Trump's script:
8:39 p.m. ET, July 17, 2018
Trump says he misspoke during press conference: "I said the word 'would' instead of 'wouldn't'"
President Trump said he returned from Helsinki on Monday and "realized there is some need for clarification" about his remarks on Russian interference in the 2016 election.
"In a key sentence in my remarks I said the word would instead of wouldn't," Trump said. He explained he reviewed a transcript and video of his remarks.
"The sentence should have been: 'I don't see any reason why it wouldn't be Russia,'" he said. "Sort of a double negative." 
"I think that probably clarifies things pretty good on itself," Trump said.
On Monday, Trump said during his press conference "I don't see any reason why it would be" Russia who interfered in the election.
3:04 p.m. ET, July 17, 2018
JUST IN: Trump says he supports US intel agencies day after Putin presser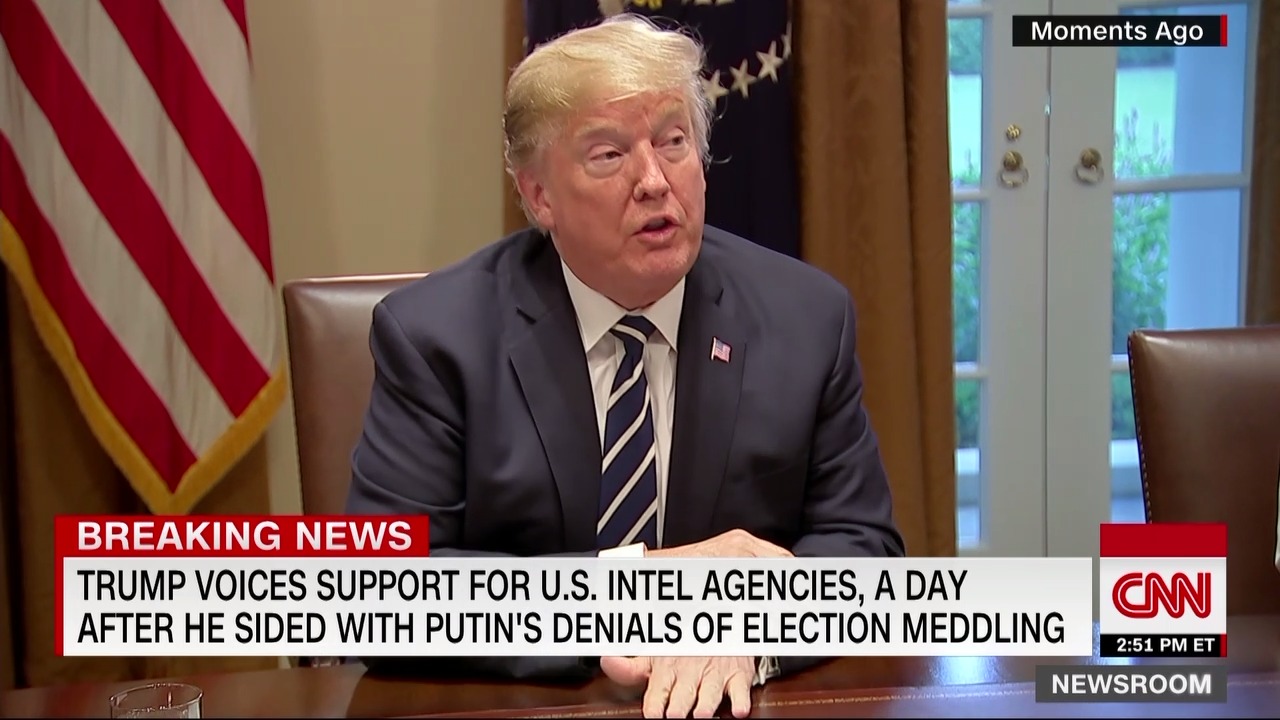 President Donald Trump voiced support Tuesday for US intelligence agencies, a day after he refused to accept their findings on Russia's election meddling over the denials of Russian President Vladimir Putin, and vowed to take action to prevent further interference.
Speaking with reporters at the White House and reading from several sheets of typewritten remarks, Trump reiterated that there was no collusion between his campaign and Russia and that the country's efforts had no impact on the final results.
"I have full faith and support for America's great intelligence agencies" Trump said. "Always have."
He added that he "felt very strongly that while Russia's actions had no impact at all on the outcome of the election... I accept our intelligence community's conclusion that Russia's meddling in the 2016 election took place."
"Could be other people also," he said. "There's a lot of people out there."
He also called his summit with Putin in Helsinki, Finland, a success.
Watch the moment:
2:19 p.m. ET, July 17, 2018
Mitch McConnell to US allies: "We understand the Russian threat"
Senate Majority Leader Mitch McConnell sought today to address concerns from European allies about President Trump's remarks at yesterday's summit in Helsinki.
McConnell, speaking from Capitol Hill, said the European Union are friends of the US, the Russians are not.
"Over the last few years, the annexation of Crimea, the invasion of eastern Ukraine, not to mention the indisputable evidence that they tried to impact the 2016 election," he said. "So make no mistake about it, I would say to our friends in Europe, we understand the Russian threat."
"And I think that is the widespread view here in the United States Senate among members of both parties." 
2:15 p.m. ET, July 17, 2018
Soon: Trump to address Putin summit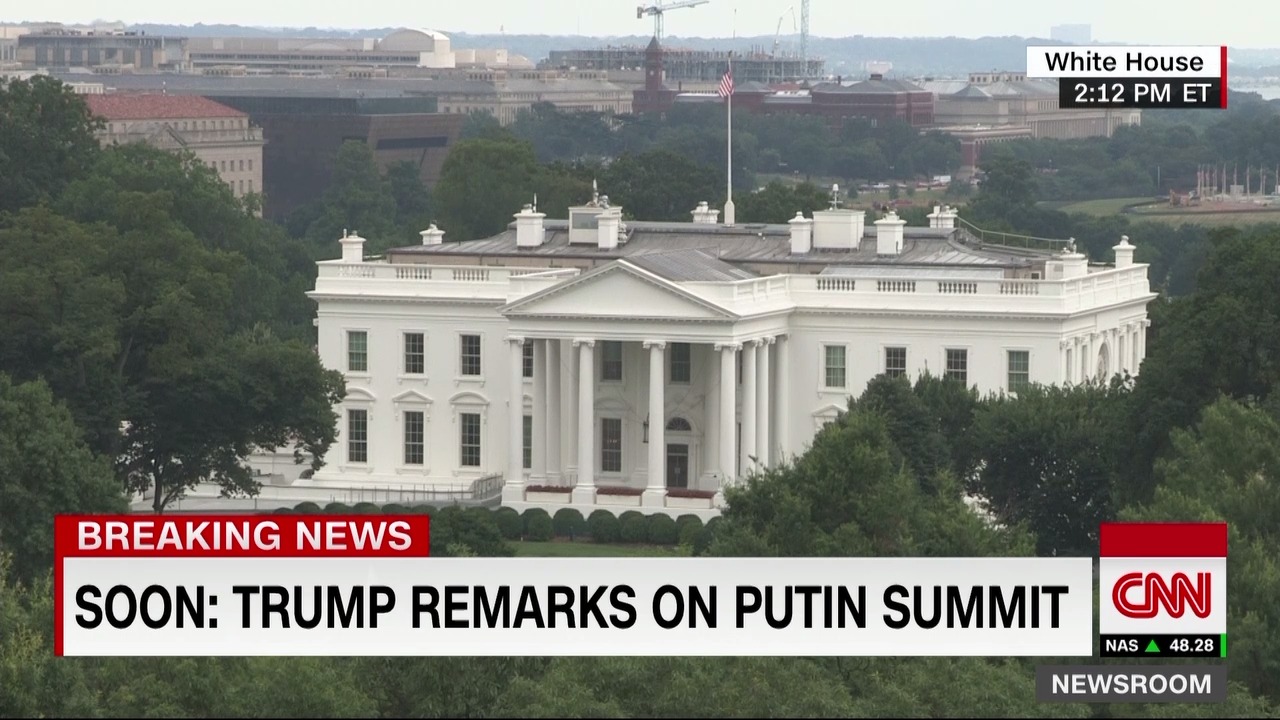 We're standing by for President Trump, who is expected to make remarks on the Putin summit at the start of his meeting with Republican members of Congress.
2:07 p.m. ET, July 17, 2018
Trump finds few defenders as news media covers his "betrayal"
We will probably never really know what happened at Donald Trump and Vladimir Putin's private meeting.
But we do know what happened when the two men held a joint press conference on Monday. Journalists bluntly conveyed shock at what they had just witnessed.
That shock and concern continued to dominate the coverage a full 24 hours later. The White House stayed mostly silent and by midday on Tuesday, there was still no afternoon press briefing on the daily schedule.
Even some of the president's biggest boosters on Fox News conceded that Trump had made a big mistake in Helsinki.
"I will say this to the President," "Fox & Friends" co-host Brian Kilmeade said Tuesday morning. "When Newt Gingrich, when General Jack Keane, when Matt Schlapp say the President fell short and made our intelligence apparatus look bad, I think it's time to pay attention."
Kilmeade claimed it was "easily correctable."
That's debatable. The tone of Monday and Tuesday's news coverage suggested that there will be long memories of Monday's press conference.
1:07 p.m. ET, July 17, 2018
Trump surprised at fierce criticism of Putin news conference, sources say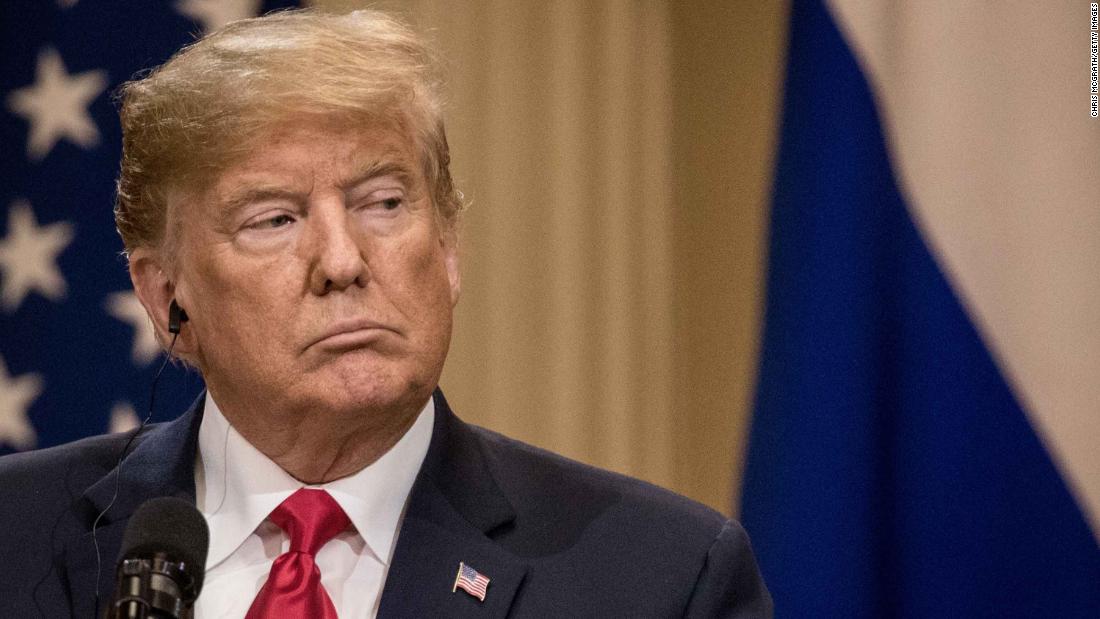 Immediately after his news conference alongside Russian President Vladimir Putin, President Donald Trump's mood was buoyant, people familiar with the matter said.
He walked off stage in Helsinki with little inkling his remarks would cause the firestorm they did, and was instead enthusiastic about what he felt was a successful summit.
By the time he'd returned to the White House just before 10 p.m. ET on Monday, however, his mood had soured.
Predictably, the President was upset when he saw negative coverage of the summit airing on television aboard Air Force One. It was clear he was getting little support, even from the usual places.
He vented to aides traveling with him, including new communications chief Bill Shine and policy aide Stephen Miller. First lady Melania Trump was also aboard and was involved in some of the discussions, but not all of them, the people familiar with the matter said.
1:01 p.m. ET, July 17, 2018
Top Democrat on Senate Intel committee wants to be briefed on Trump-Putin meeting
Sen. Mark Warner, the ranking member of Senate Intel, told reporters that President Trump showed "enormous weakness on the world stage" during his press conference with Russian President Vladimir Putin.
"He basically kowtowed to the Russian leader — a Russian leader who doesn't respect the rule of law, doesn't respect free press, that puts his political opponents in jail … and somehow he's seeming to be siding with him rather than our NATO allies and European allies," Warner said.
Warner said he hopes he and other lawmakers will be briefed on the entire Trump-Putin summit, including their one-on-one meeting.
"I think we need to do more than statements calling out the President's actions individually, and I'm talking with my Republican colleagues now on legislative and other actions. One area that I hope will be broad base consensus is we need to get a briefing as soon as possible about what happened not only in the group setting, but what I'm deeply concerned about, and warned the administration beforehand, was what happened in this one-on-one setting.
12:40 p.m. ET, July 17, 2018
Trump will speak about his meeting with Putin at 2 p.m. today
President Trump will make remarks about his meeting with Russian President Vladimir Putin at 2 p.m. at the start of his meeting with members of Congress, White House press secretary Sarah Sanders said.