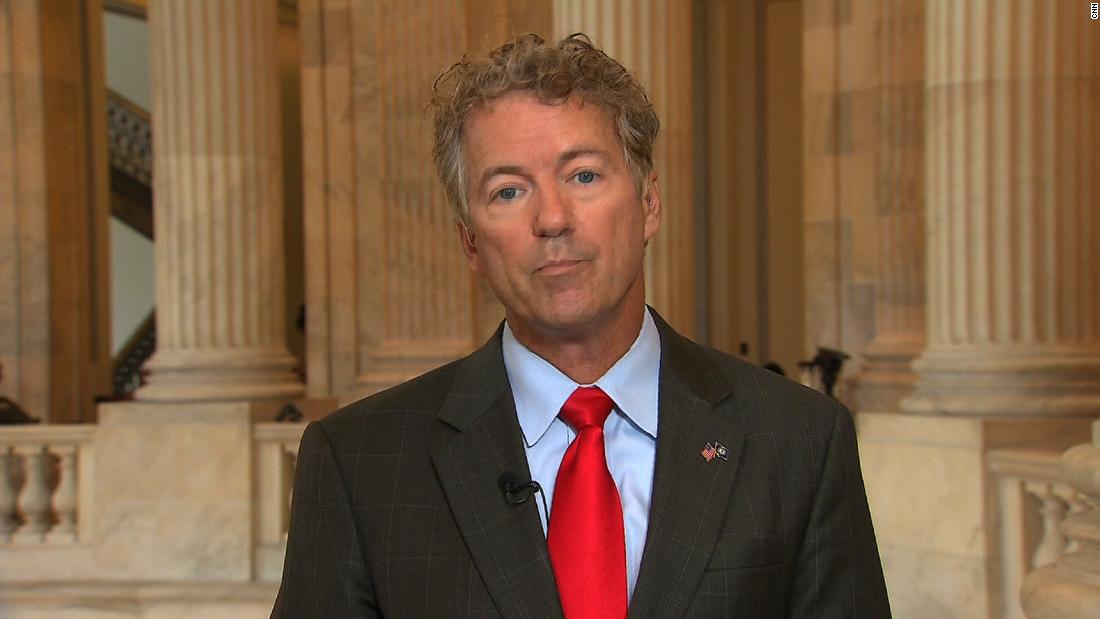 President Trump just sent Rand Paul a thank you note via Twitter for the Kentucky senator's defense of his highly controversial remarks at the Putin press conference.
Trump tweeted:
What Rand Paul said: Republican Sen. Rand Paul said on Monday that the conversation around Russian interference in the 2016 US election and President Donald Trump's break with the intelligence community on the issue was misdirected and animated by anti-Trump animus. "Any country that can spy does, and any country that can meddle in foreign elections does," the Kentucky Republican said on CNN's "The Situation Room with Wolf Blitzer."
He continued, "All countries are doing this, but we've elevated this to a higher degree, and we've made this all about the sour grapes of Hillary Clinton losing the election, and it's all about partisan politics now. This is truly the Trump derangement syndrome that motivates all of this."
Watch: