President Trump visits Pittsburgh after synagogue shooting
10:19 a.m. ET, October 30, 2018
Why is Trump visiting Pittsburgh today? It fits into his schedule.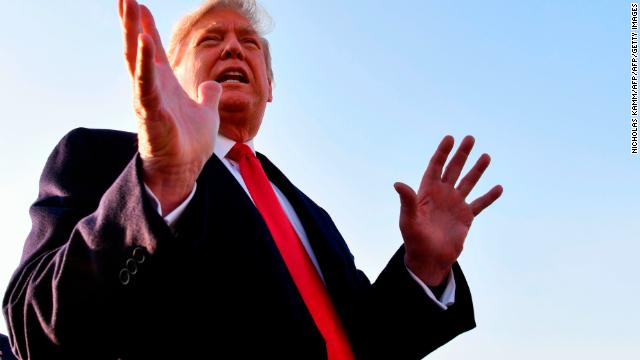 The White House is scrambling today to make final plans for President Trump's visit to Pittsburgh, in the wake of a growing outcry from local officials who don't want the President to come.
So why is he going today? It was the best day on his schedule, given that a string of campaign rallies begin tomorrow that essentially lock his schedule down for the next six days.
A White House official said today that there was a discussion about scheduling the visit on Wednesday or Thursday, but the optics of visiting Pittsburgh on the same day as a campaign rally weren't viewed as ideal.
And, the official said, the President was insistent on visiting Pittsburgh because he said he would on Saturday — long before anyone knew about objections. 
Trump is scheduled to be in Florida on Wednesday night and Missouri on Thursday night, followed by two rallies a day on Friday, Saturday and Sunday. Finally, on Monday, he has three rallies.
10:06 a.m. ET, October 30, 2018
Pittsburgh officials didn't know Trump's visit was finalized until the White House announced it publicly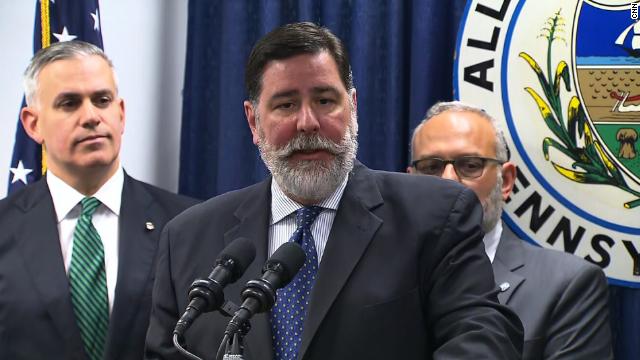 A spokesman for Pittsburgh's mayor said city officials weren't aware that President Trump's controversial visit plans were final until they heard press secretary Sarah Sanders announce it in the White House briefing yesterday.
Pittsburgh Mayor Bill Peduto told CNN yesterday that he had earlier asked the White House to postpone the visit to let the city focus its attention and devote its resources on victims' funerals. 
While Communications Director Tim McNulty told CNN that "there has been communication with the White House," he said that city hall "got confirmation along with everyone else yesterday when Sarah Sanders announced it in the press briefing."
Mayor Peduto, Allegheny County Executive Rich Fitzgerald, and top Congressional leaders have declined invitations to appear with Trump in Pittsburgh today.
9:58 a.m. ET, October 30, 2018
The Trumps are heading to Pittsburgh today
President Trump and first lady Melania Trump will travel to Pittsburgh today to "express the support of the American people and grieve" with the community, White House press secretary Sarah Sanders said.
Sanders, speaking at a press briefing Monday, called the "heinous killing" at the Tree of Life Synagogue in Pittsburgh "a chilling act of mass murder" and an "act of hatred," adding that anti-Semitism is a "plague to humanity" and something that all Americans "have a duty to confront."
Sanders noted that the President — whose daughter Ivanka, son-in-law Jared Kushner, and three grandchildren are Jewish — "adores" and "cherishes" the Jewish community, her voice breaking at times.
"The President cherishes the American Jewish community for everything it stands for and contributes to our country. He adores Jewish Americans as part of his own family. The President is the grandfather of several Jewish grandchildren," she said, audibly beginning to cry. "His daughter is a Jewish American and his son-in-law is a descendant of Holocaust survivors."
The mass killing at the Pittsburgh synagogue was the deadliest anti-Semitic incident in US history.